Sarah Hyland, 25, recently put a photo on Instagram showing off her new hairstyle, a black bob. The last time we saw her she was a brunette with highlights, but last year she had more dirty blonde hair. This is a definite change for her. The difference is striking and she looks a bit like an anime character with those big winged eyes and that perfectly shaggy cut.
US Magazine reports that Sarah recently wrapped filming on season seven of Modern Family, she posted the photo below just a day ago.
So does this mean she just wanted a hair change or is this new look for a role? IMDB has her starring in some Coachella road trip horror/thriller movie (really that's the plot) called Satanic, which seems like a likely candidate for this hair color, but filming on that has supposedly wrapped. She's also set to play Lisa Houseman in the Dirty Dancing TV Movie. (You may remember that Abigail Breslin is starring as Baby.) Note that this isn't yet another live musical, it's a three hour pretaped TV movie. Lisa Houseman was Baby's older sister and she had black hair, so this new hair could be for that role. Whatever the reason, she looks gorgeous. She has one of those faces which looks good with just about any style.
Sarah is dating Dominic Sherwood, 26, after meeting him on the set of Vampire Academy in 2014. A couple of weeks ago the two gushed about each other on the red carpet, which each of them saying that the other made them want to be a better person. Aww. They're so cute together too.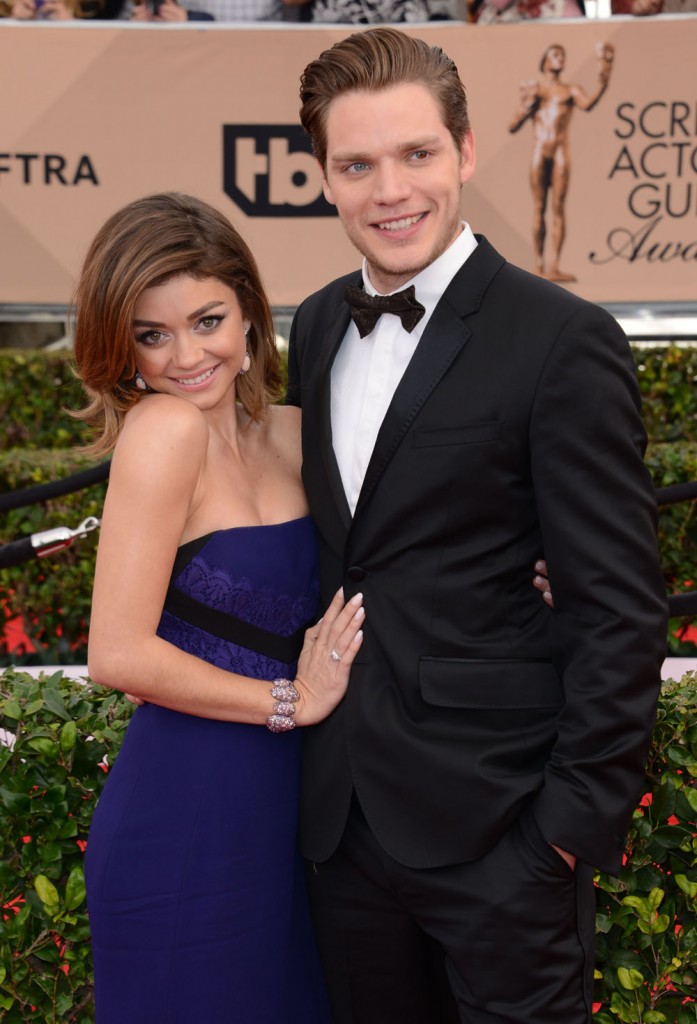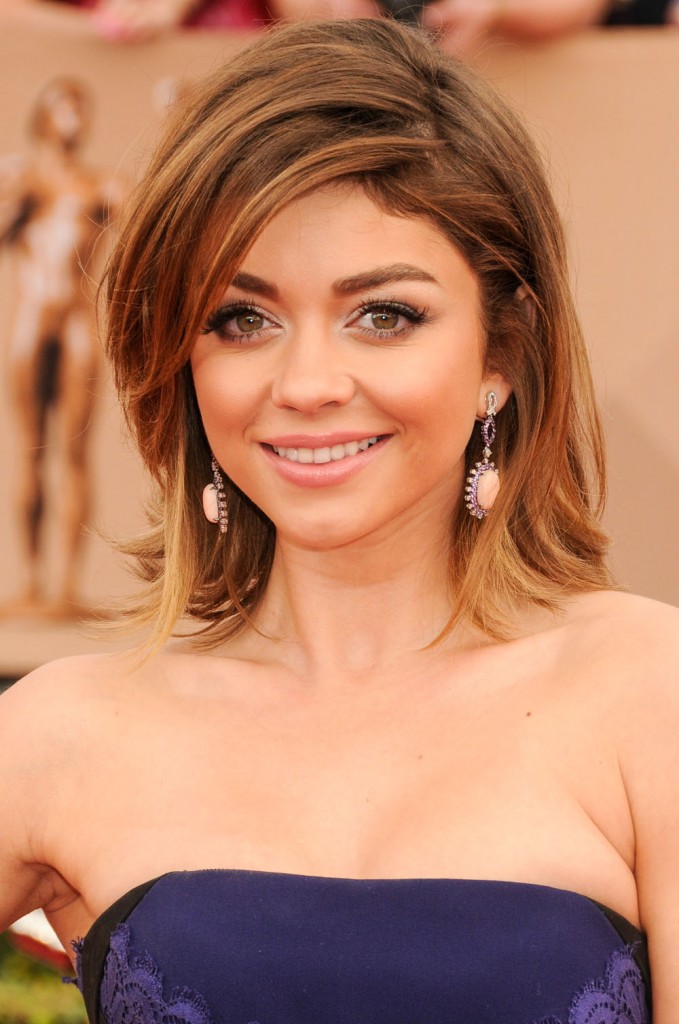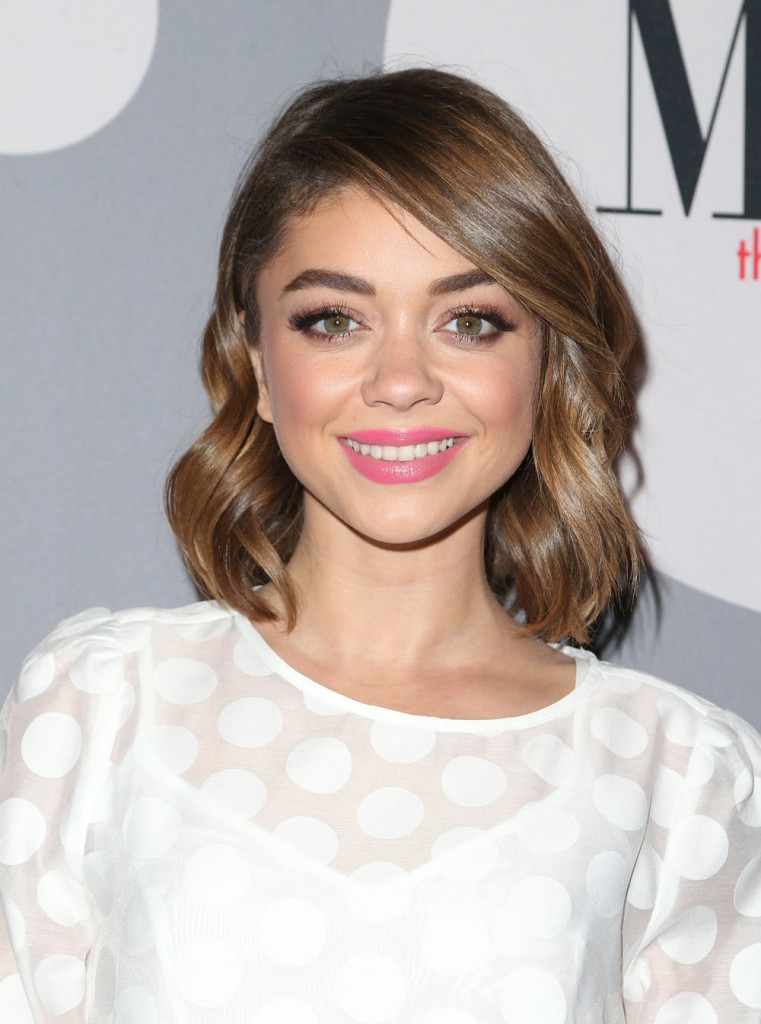 photos credit: Fame, WENN and Instagram/Sarah Hyland