Maria Menounos went on Howard Stern's SiriusXM radio show yesterday to promote her cookbook The EveryGirl's Guide to Cooking. During the show, her boyfriend Keven Undergaro proposed while Maria was on air and she said yes. The E! News host and Keven have been together for nineteen years and co-founded the YouTube channel AfterBuzz TV. I am sure those of you who watched their reality show, Chasing Maria Menounos, know the couple's story but I just learned it. Maria and Keven met before her fame and when they became a couple, her parents disowned her because Keven is not Greek. They stopped paying for Maria's education and Keven and Maria lived in a basement in Boston trying to figure out how to actualize their dreams. Keven kept telling her they would stick to their plan and it would all work out. He also assured her that her parents would come around. The couple moved to LA – as planned – and eventually she landed her a hosting gig at Extra TV. Her parents apologized and ended up doing the reality show. Everyone seems ecstatic:
Finally! Maria Menounos is engaged to her longtime boyfriend and business partner, Keven Undergaro. Undergaro surprised the E! News host, 37, during her interview with Howard Stern on Wednesday, March 9, and popped the question.

"Although I said that this isn't a proposal I want to ask you something, Maria," Undergaro said while getting down on one knee. "Will you make me the happiest man on Earth?"

Menounos was visibly shocked. "Are you freaking kidding me right now?" she exclaimed.

"This show's meant so much to both of us," her now-fiance continued. "I said, one day you will be on that show and you will be a star, and here you are."
Check out the ring:
It was designed by jeweler Jean Dousset and Keven. As Maria and Keven had never discussed rings, they had to work from scratch. The design is based on Maria's "fun and chic" personality. That stone is gorgeous.
In related news, Jillian Michaels proposed to her girlfriend Heidi Rhoades after several years and two children together. On Tuesday's episode of her "Just Jillian" reality show, the marriage-shy Jillian sought Maria for advice on Heidi's pressing to get married. Maria said it was different for her because Keven didn't care about marriage but she was starting to think about it. She also offered up her house as a wedding venue for Jillian and Heidi. "I have a perfect house for a wedding by the way, many people have gotten married in my house. I'll host the wedding, it'll be beautiful." Well, that will come in handy. How many people have gotten married at her house exactly?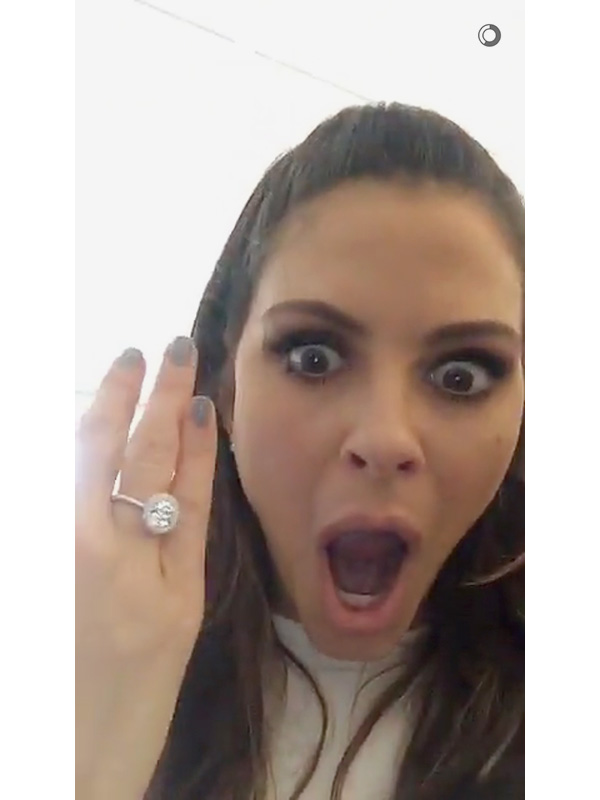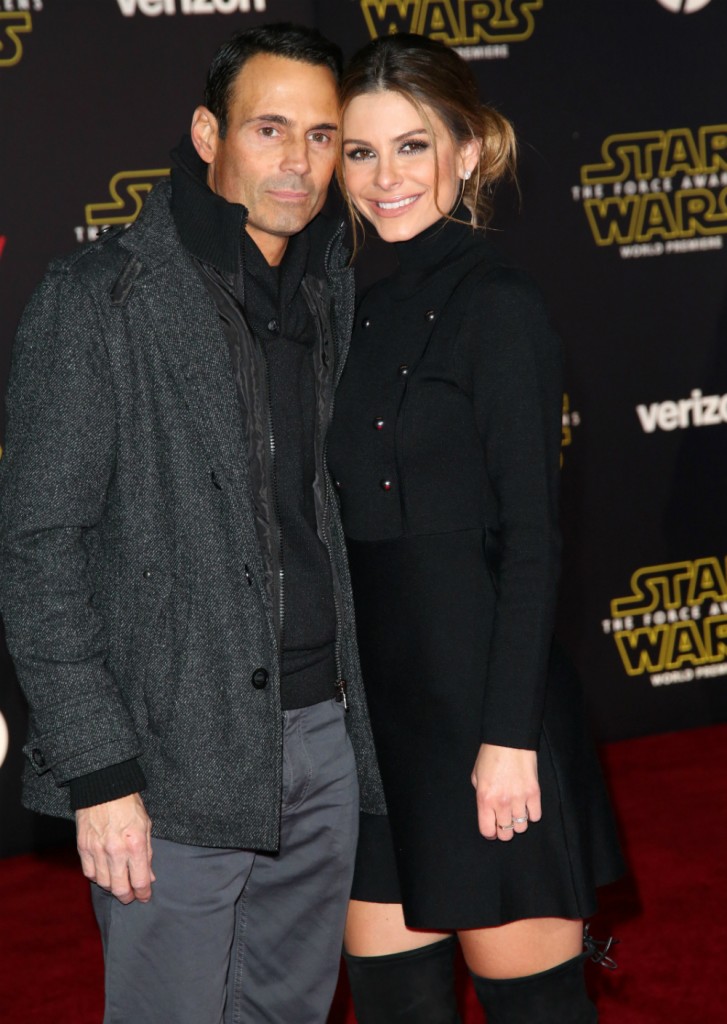 Photo Credit: Getty Images and WENN Photos