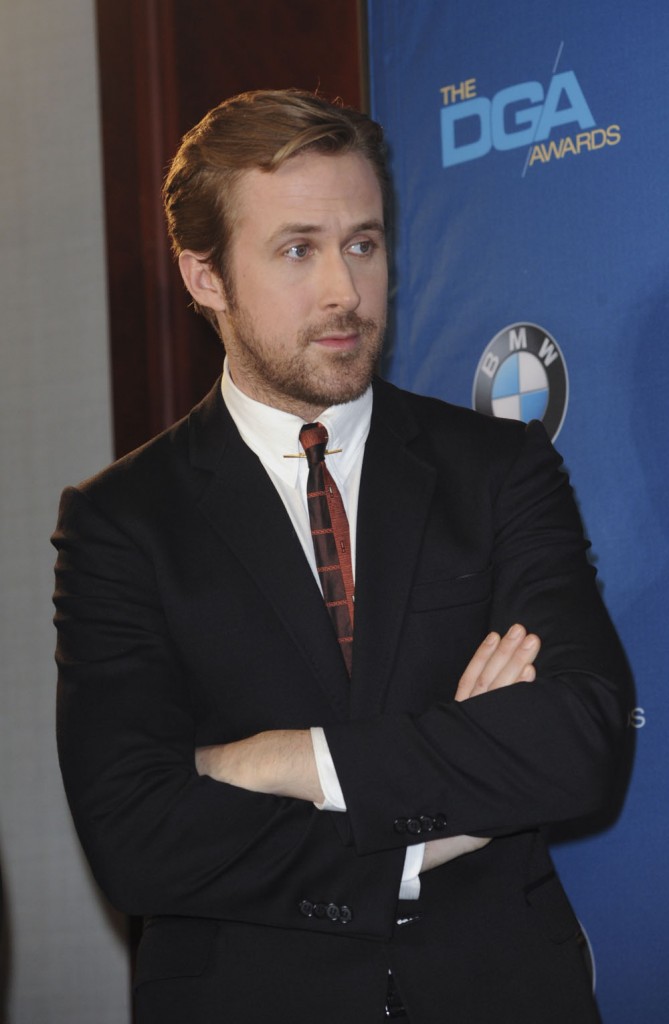 Ryan Gosling often does small heroic acts. I'm not just blowing smoke, he broke up a fight in New York City. So that's one act of heroism, not exactly the strong record I remembered but he strikes me as the type of person who isn't afraid to get involved. (Also see: Jamie Foxx) This is notable because so many people will just drive by a recent accident or ignore a stray animal wandering in the road. Not Ryan Gosling! He saw a dog loose in the street, stopped his car and returned the animal to his owner. Maybe I oversold it in the title, but it's still really nice. Not everyone would have stopped. ET has the exclusive photos of the incident, Ryan looks nonplussed, and they also report that he took Eva Mendes to Palm Springs for a luxury getaway for her 42nd birthday. They stayed at Frank Sinatra's former resort for four days at a whopping $2,600 a night!
Ryan Gosling celebrated Eva Mendes' 42nd birthday in the best way possible — by continuing to melt our hearts, of course!

While the couple was on their way to grab take-out from Rick's Desert Grill — a restaurant in Palm Springs, California — over the weekend, The Big Short actor and his longtime girlfriend almost ran over a dog that had made its way to the middle of a main highway.

Gosling jumped out of the car and to the dog's rescue, saving it from any potential harm by other drivers.

In one of the photos exclusively obtained by ET, you can see the 35-year-old actor adorably picking up the light-haired furry friend and kindly handing him back over to his owner.

The rest of Gosling's trip was seemingly much more relaxing, as he and Mendes enjoyed a four-day getaway to Palm Springs, where they stayed at Frank Sinatra's ultra-luxurious former estate, a source tells ET.

Gosling clearly pulled out all the stops for the Lost River actress' birthday, as the home — which features four bedrooms, seven bathrooms, a recording studio, pool house and Sinatra memorabilia throughout — rents for $2,600 a night, a total of $10,400 for their entire stay. The source adds that the couple's 1-year-old daughter, Esmeralda, also came along on the trip.
That's really nice that they brought their daughter with them. I was like that too when my son was young, I didn't want to be apart from him because I was still nursing. Also, how awesome would it be to stay at Frank Sinatra's resort? I'm looking it up now… Ok they have a website with a virtual tour and it's decked out in period furniture from the 60s. They even have a record player from that era. I need to stay there it looks incredible. My 43rd birthday is coming up and this would be the most amazing present, not that anyone I know could afford it. Eva is a lucky woman. I'm surprised that Eva and Ryan are still together, and that she hasn't been papped much recently. Remember how much we used to see her?
These are the most recent photos I could find of Eva, from September. (The other photos of her are from June.)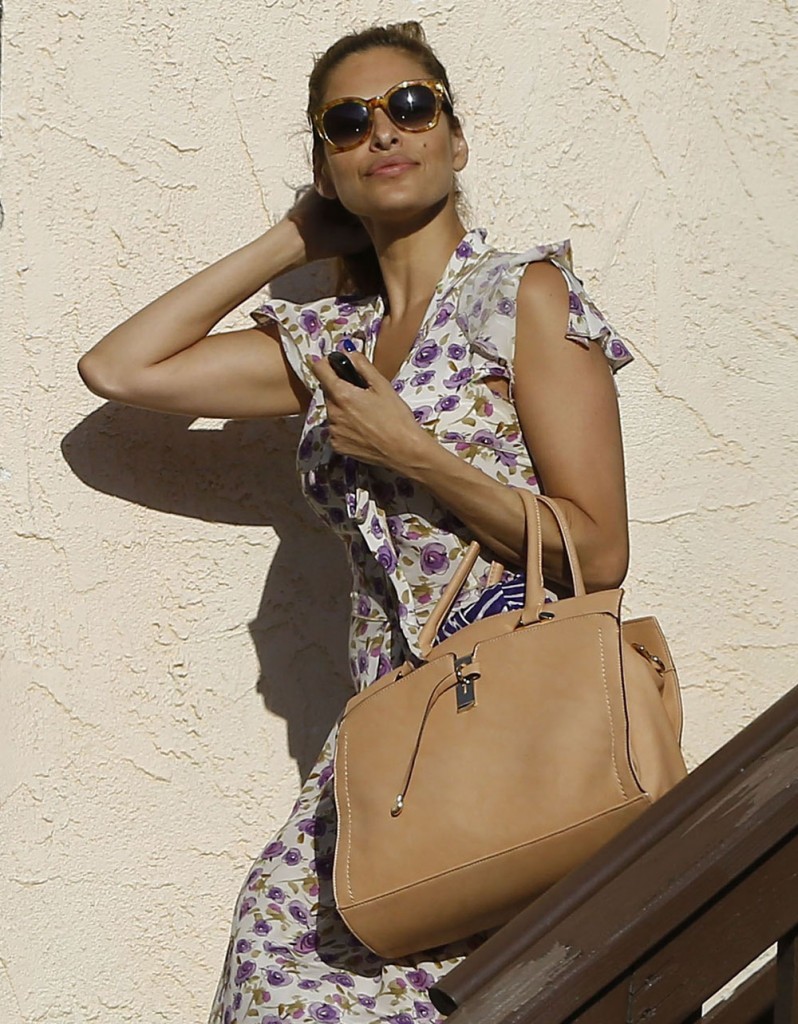 Photos credit: Getty, FameFlynet and WENN