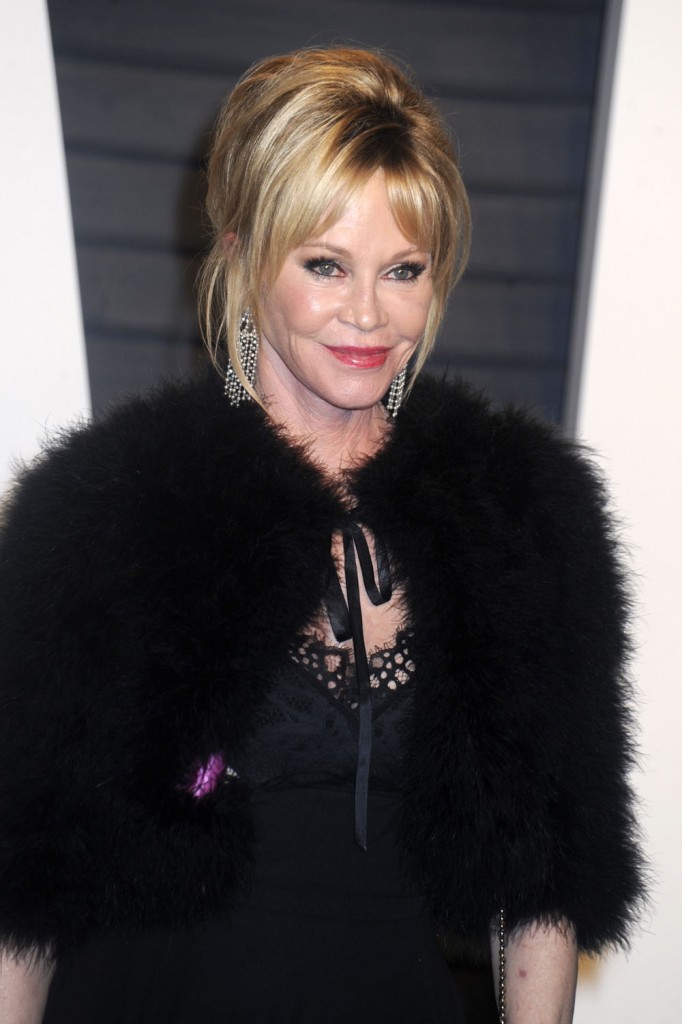 Melanie Griffith is 58. At some point the acting roles dried up for her and while you could make the point that they dried up around the time she started getting plastic surgery, you could also make the point that it would have happened anyway because there aren't many decent characters written for older women. Melanie's daughter Dakota has talked about this in regard to her mother, asking "Why isn't my mother in the movies? She's an extraordinary actress. Why isn't my grandmother [Tippi Hedren] in the movies? This industry is f–king brutal." Dakota may have been parroting her mom because Melanie pretty much said the same thing in an interview with People.
"By the time you're 40 in Los Angeles, you're over the hill in the business," Griffith, 58, tells PEOPLE. "It takes women that are strong enough to actually change the perception."

Griffith, who was nominated for an Oscar in 1989 for her performance in the women-in-the-workplace empowerment classic Working Girl, cites Zoe Cassavetes, the director of her latest film, as one example.

Day Out of Days sheds light on what it really takes to survive in Tinseltown. Griffith plays an unstable mother/momager to 40-year-old actress/former in-demand starlet Mia Roarke (Alexia Landeau), and emphasizes that the film rightly shows the less-than-glamorous side of the business.

"People should know it's really f—ing hard," she says. "It's tough, it's not glamorous like it's portrayed. Some of it is glamorous, but honestly, unless you can really enjoy your work, it's too tough. The payback is being able to play and do your job and have fun with it because otherwise it's just too brutal, there's too much judgment and criticism, opinions, it's just brutal."
The title of the film Melanie mentioned, Day out of Days, is the term for an industry practice in which there's a chart made for a film before it's shot which adds up "the number of paid days for each cast member." It's part of how a film's budget is made. Day out of Days is available on demand and you can see the trailer here. It's about a 40 year-old actress, played by Alexia Landeau, who isn't getting roles and is disillusioned with her career. Melanie plays the mom. It looks really depressing to me, but maybe that's the point.
Last December, Melanie responded to meanies on Instagram by saying "I'm 58. And I'm in Hawaii Five O playing Scott Caan's Mom. Go ahead… Say some more mean things." So she's working still, she's just not as busy as she used to be and she probably misses it. I wish there were more roles for women and especially older women, because that would mean that more of their stories, our stories, would be getting told.
Melanie with her mom, Tippi Hedren, 86: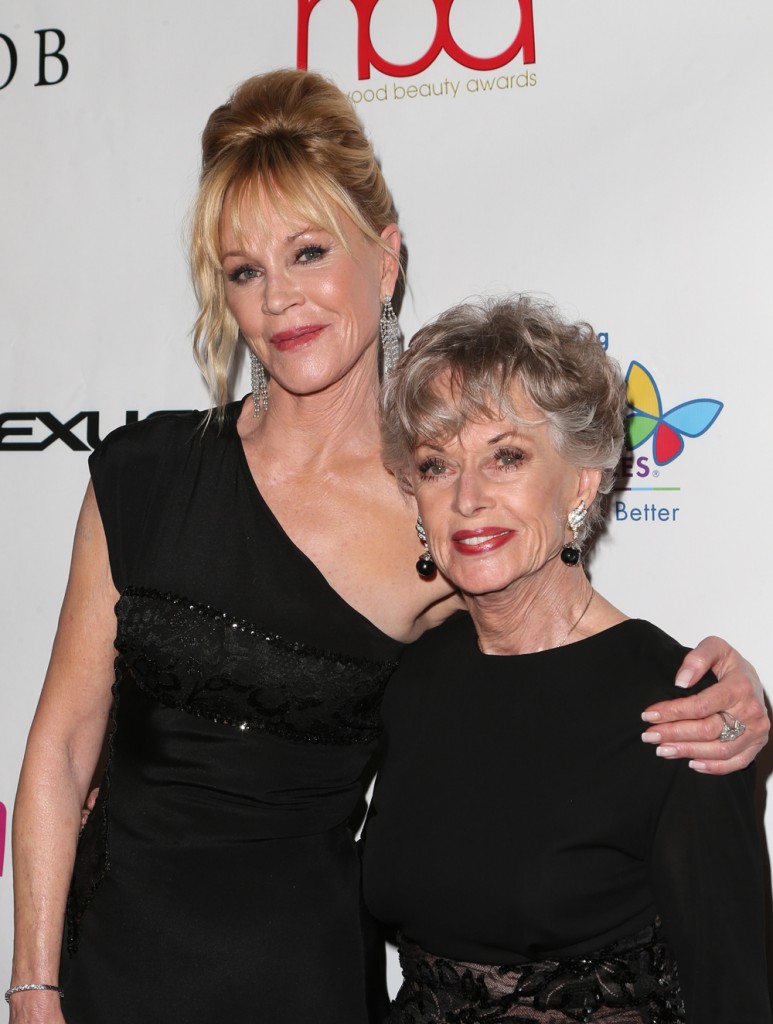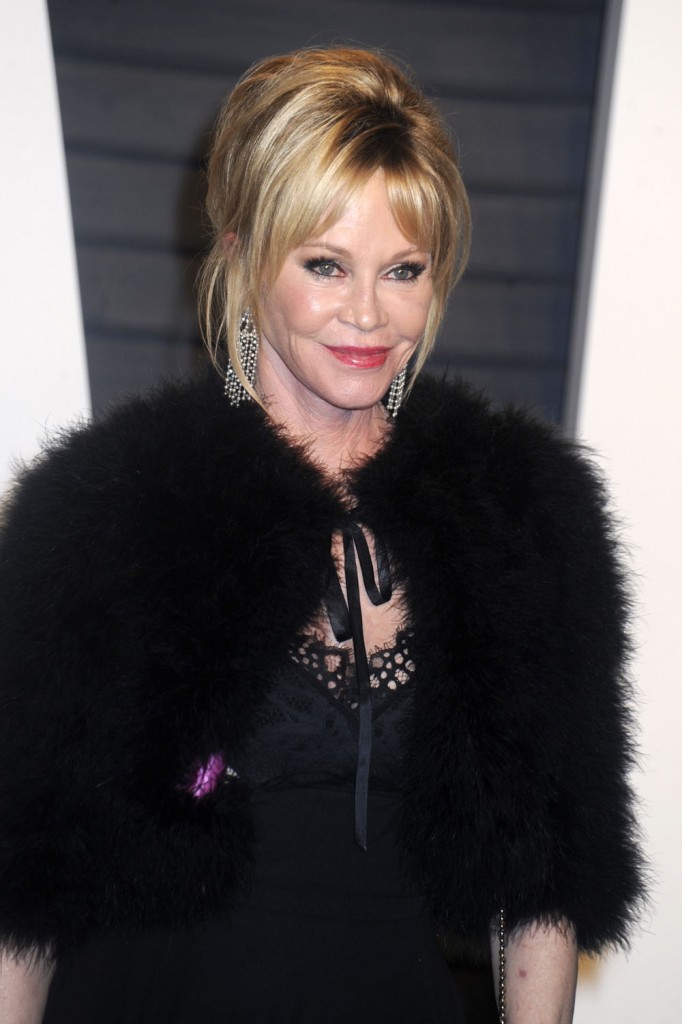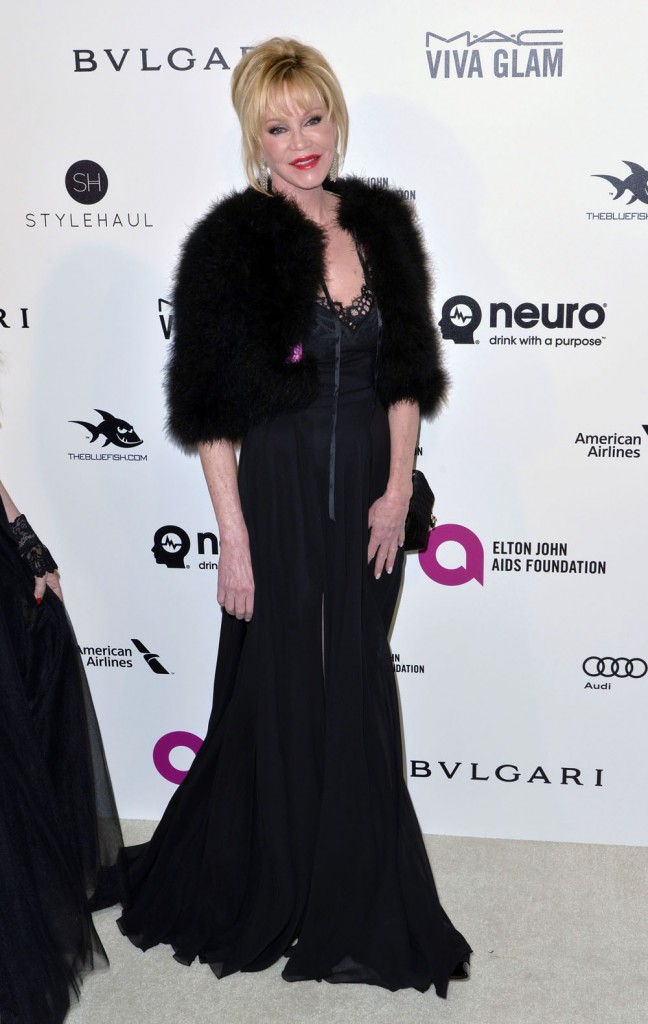 Photos credit: WENN.com