.@KimKardashian Put your selfie to work…for a good cause! Donate, RT, I'll match $$ 2-1! https://t.co/3tfkNFnPic pic.twitter.com/f5yqqlbjvg

— Bette Midler (@BetteMidler) March 10, 2016

It's day four in the epic Kim Kardashian-West nude selfie debate, with various celebrities coming down on different sides, and plenty of people copying Kim's recycled black bar nude photo. Kim, or someone posing as her (although she denies Kanye took over her account, linguists claim it's him due to the different use of language), went off on her nude selfie haters including Chloe Moretz and Bette Midler. Kim later clarified, in her app, that she's empowered by her body and that negative responses to that are "body shaming" and "slut shaming."
Bette Midler, ever the clever comedian, responded to Kim's disses with some one-liners that proved that she can say so much more than Kim (or Kanye) in just a few quick lines. On Tuesday she denied Kim's claim that she tried to fake friend her by sending a gift and added "Looks like anyone can take a selfie but not everyone can take a joke.." Then late yesterday she tweeted this:
.@KimKardashian wants me to send her my nudes! I'll send them right over but the lighting's bad right now since she threw all that shade!

— Bette Midler (@BetteMidler) March 9, 2016
Burn. As a follow up Bette met Kim's nude challenge by tweeting a photoshopped selfie (above) in which she solicited donations for her charity, Stages for Success, "a campaign to modernize outdated and dysfunctional public school auditoriums." My favorite part is the little bootie and back in panties in the mirror behind her. Even though the whole image is fake she still makes it look as if she's wearing underwear! As of press time, the donations to Stages have exceeded their campaign goal of $100,000. That's the way you do viral. Bette also promises to match all donations 2:1.
The responses on Twitter are overwhelmingly positive, with everyone giving this round to Bette hands down.
.@BetteMidler wins #selfie war w/ @KimKardashian & makes it about her campaign for kids #brilliant #StagesforSuccess https://t.co/fu92eku2kS

— Kyle Smith (@isKyleSmith) March 10, 2016
This was my favorite response. Do you think Bette used a photo posing with cardboard for a reason? She basically set up this joke.
@bettemidler #bettemidler #kimkardashian #trash #stagesforsuccess #donate #lookwhatitsdon… https://t.co/5dujfPaD4L pic.twitter.com/qTuYvM6ZHQ

— Eric van Aro (@ericvanaro) March 10, 2016
Kim has since Instagrammed yet another nude pic and has joined Snapchat and sent a little f-you to everyone. Because that's her job, Bette called it.
Here's Kim out with Kourtney and Jonathan Cheban yesterday. Kim looks miserable in a skintight outfit with a fur jacket and Kourtney is just wearing a loose white ironic t-shirt and some leather pants.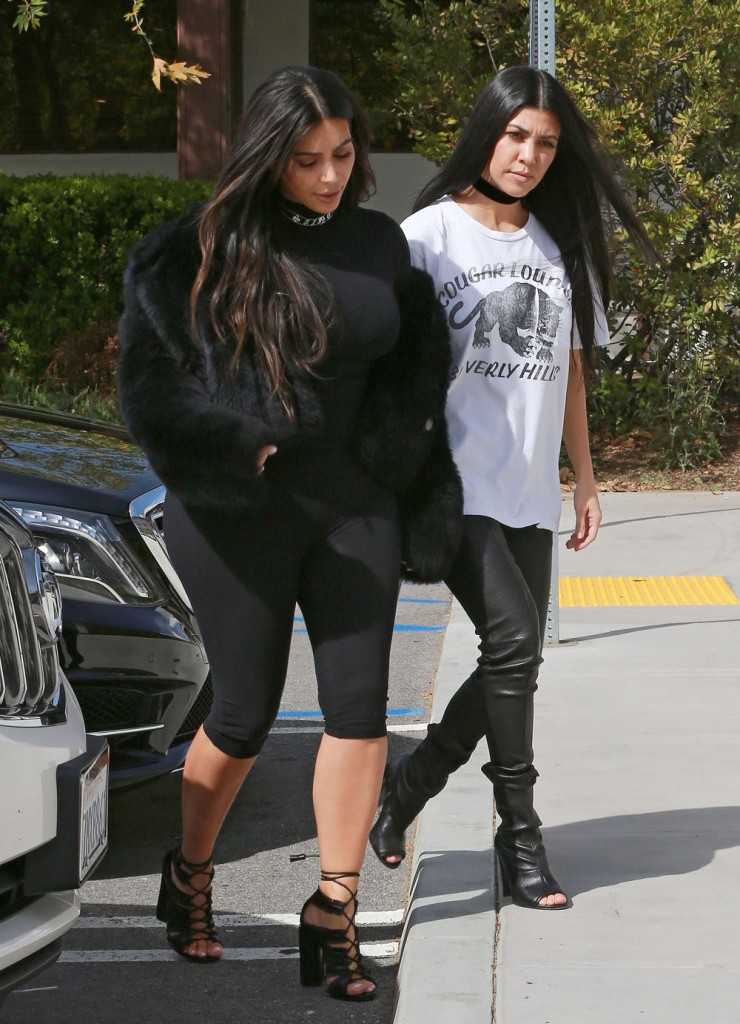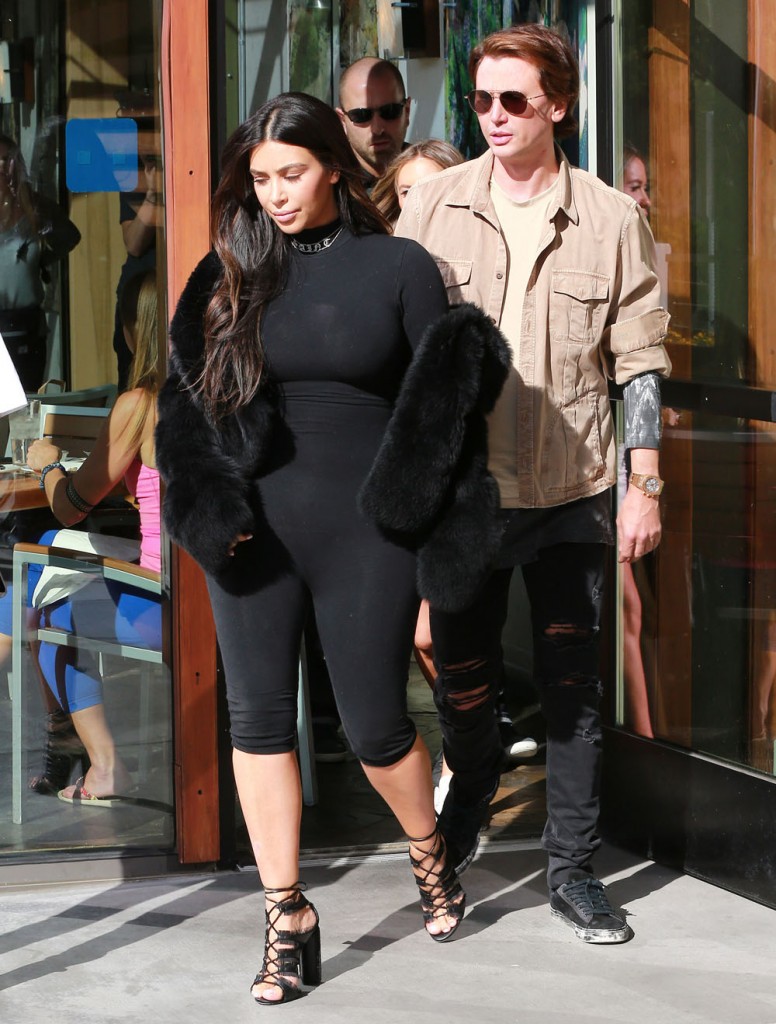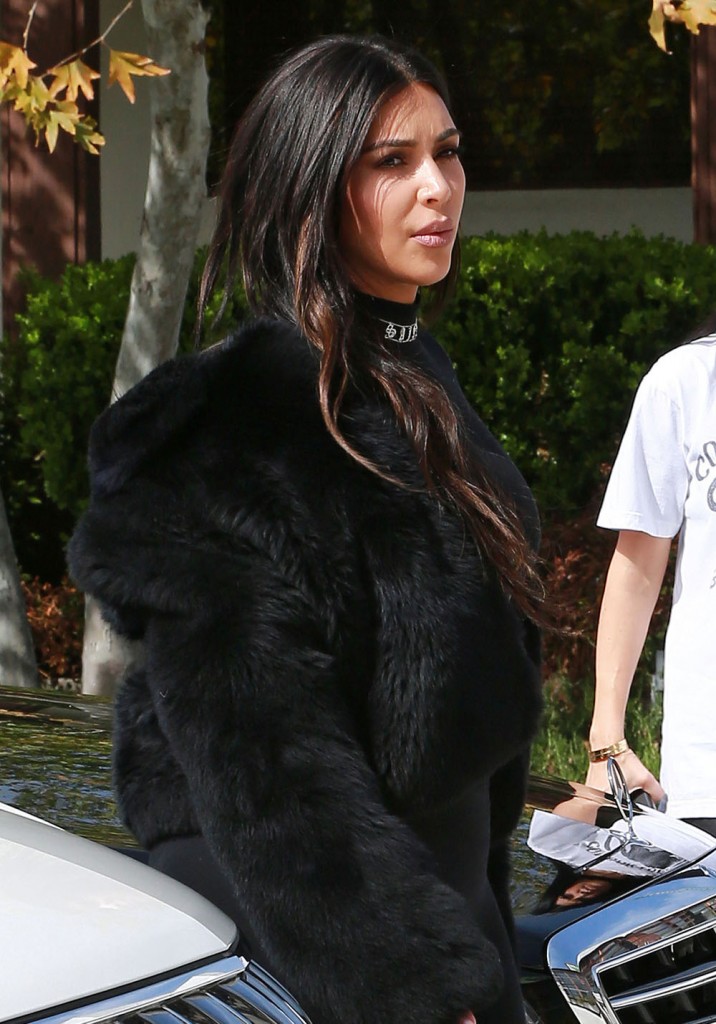 photos credit: FameFlynet and WENN