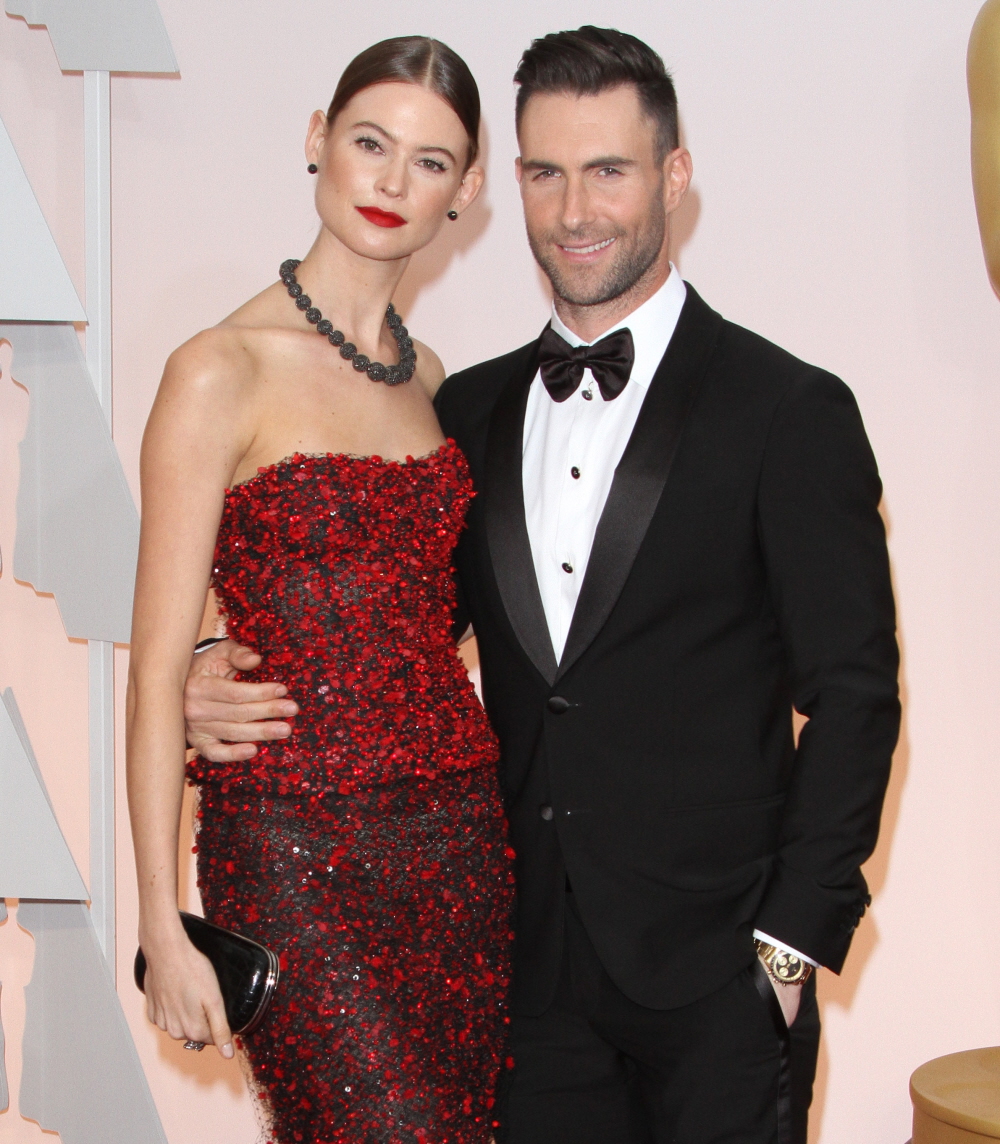 While I'm not into babies or pregnancy at all, there are some men who make me rethink my position, like Idris Elba and Michael B. Jordan. However, Adam Levine is not one of those men. If Adam Levine came towards me with an intent to impregnate, I think my uterus would go on strike. But Behati Prinsloo has always been in it to win it. They dated for a while, broke up, he started dating Nina Agdal, then dumped Nina and got engaged to Behati within a matter of days. Adam and Behati were married in 2014, and ever since, there were stories about how their marriage was struggling. So… perfect chance to make everything better with a baby.
Adam Levine will soon have another angel in his life. The Maroon 5 frontman and his wife, Victoria's Secret Angel Behati Prinsloo, are expecting their first child, sources confirm to PEOPLE.

The Voice coach, 36, and Prinsloo, 26, dated for a year before announcing their engagement in July 2013. The following summer, the couple tied the knot in front of family and friends in Los Cabos, Mexico.

It didn't take long for the newlyweds to turn their attention on having children: Weeks after the wedding, Prinsloo told Net-a-Porter that a family was definitely in their future. And Levine took it a step further, joking to Ryan Seacrest that he planned to have a very big brood with his new bride.

"I want to have 100 kids. I want to have more kids than is socially responsible," PEOPLE's former Sexiest Man Alive said in August 2014.
For some reason, I thought Adam was well into his 40s and I thought Behati was like 22. So, only 10 years between them, which isn't a huge deal at all. They have plenty of time to have dozens of babies. They'll have to change their names to Behati Duggar and Adam Duggar though. Anyway… I'm kind of hoping they have a girl. I want Adam Levine to be the father of a daughter and I want it to dawn on him as he stares down at his baby girl for the first time that he's spent decades treating women like crap. Congrats, Behati and Adam! May your child not resemble the wall-eyed mermaid on Adam's back.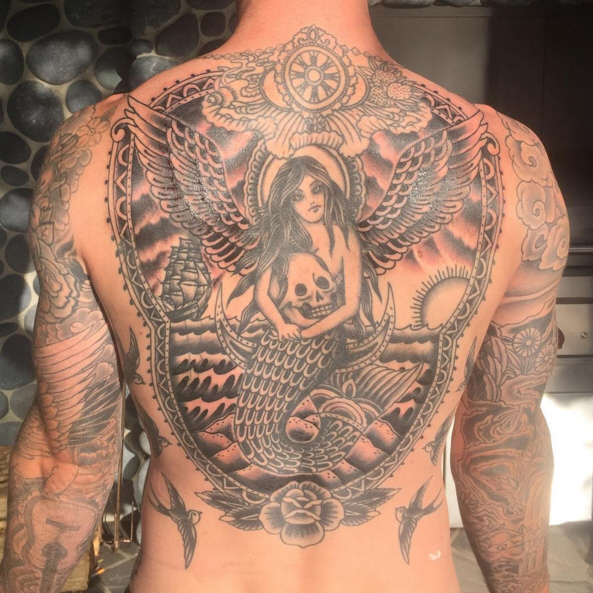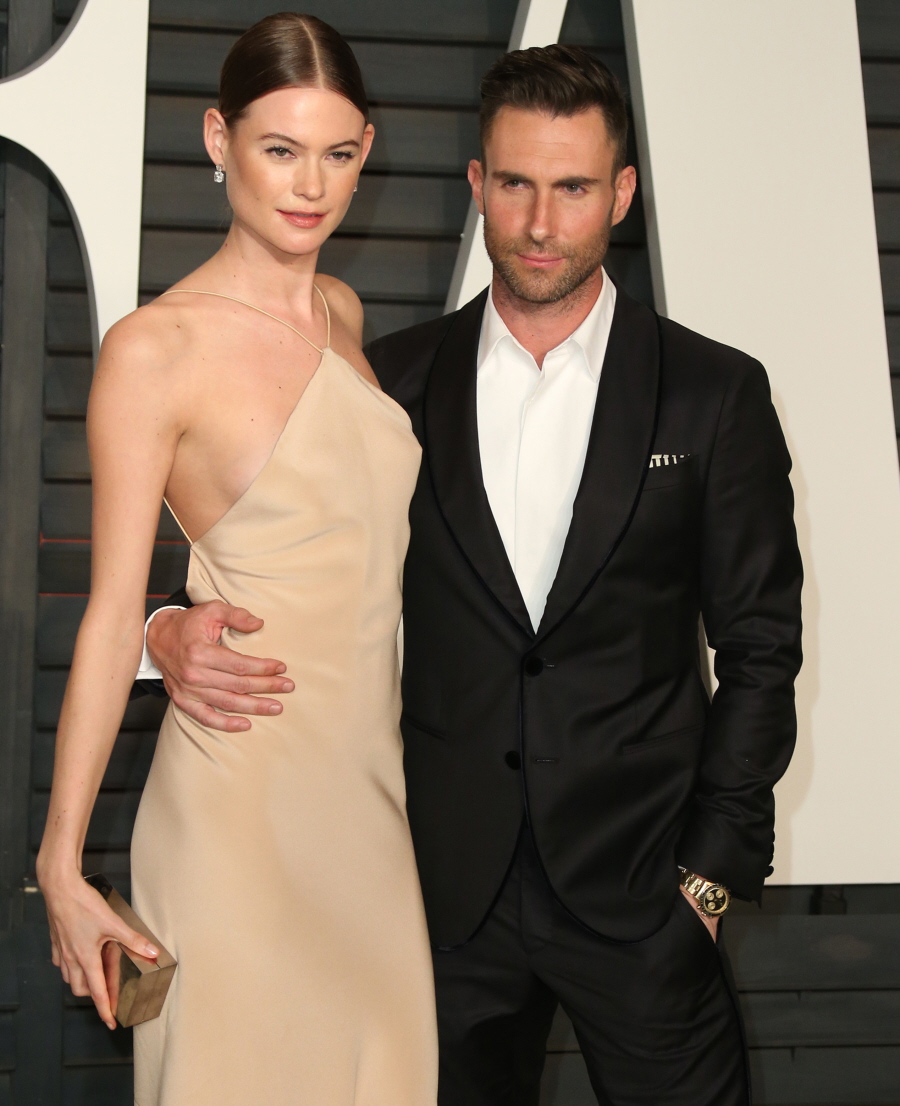 Photos courtesy of WENN and Instagram.