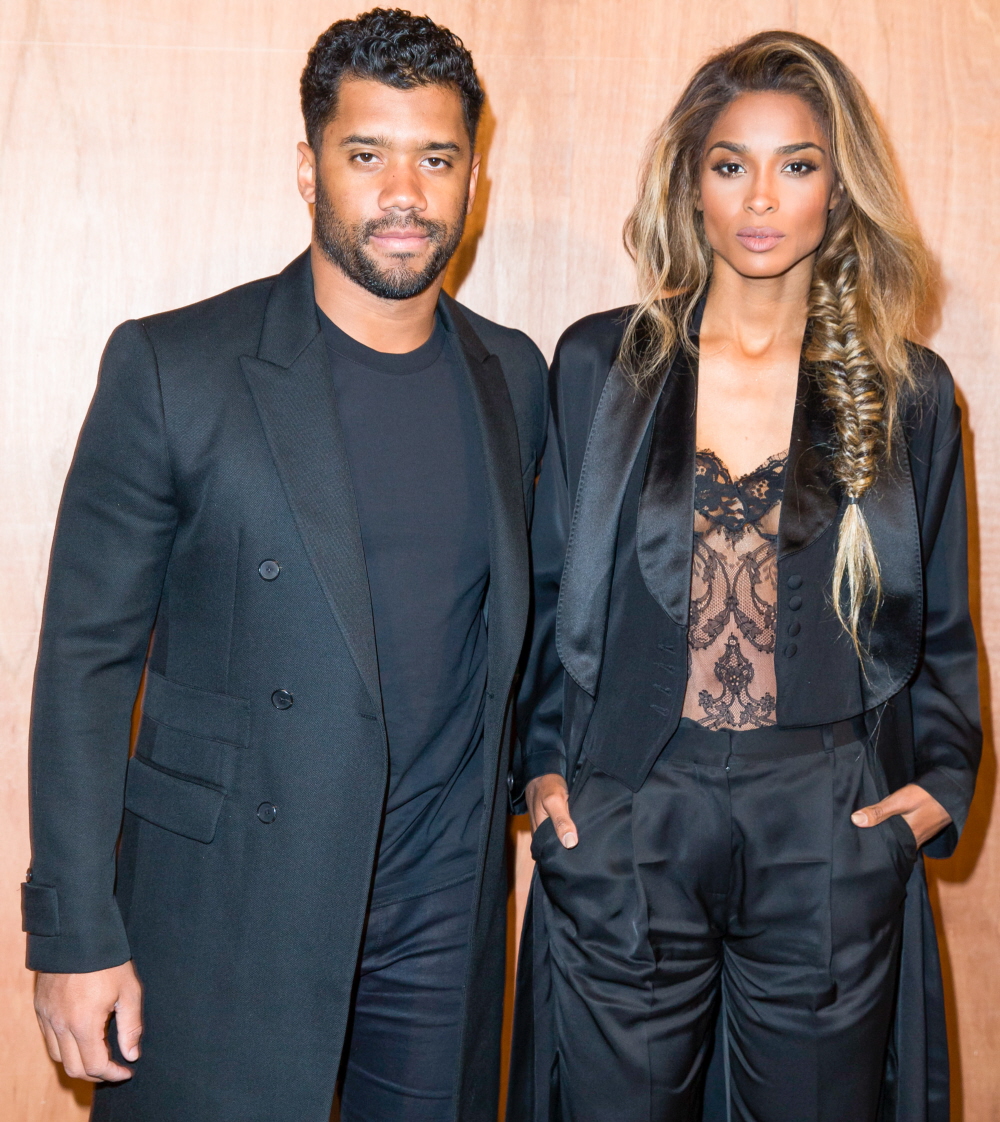 Russell Wilson and Ciara were just in Paris last week for fashion week. I thought it was sort of strange that they both got invited to some events, but I thought maybe Ciara was invited and she just brought Russell as her plus-one. As it turns out, their Paris trip was part of a larger vacation. Russell surprised his girlfriend of about a year with a trip to the exclusive resort North Island in Seychelles. They spent a few days fishing, swimming and having fun, and then Russell proposed. She said yes and they both posted the video after the proposal. You should watch it just to see Ciara flash her absolutely enormous rock (reportedly worth about $2 million).
God Is Good! Grateful For You @DangRussWilson. You Are Heaven Sent. I'm Looking Forward To Spending Forever With You pic.twitter.com/LideYmZPwj

— Ciara (@ciara) March 11, 2016
Well… I'm happy for them, I guess. It's worth noting that everyone was holding their breath about this one because Russell and Ciara talked very openly about how they weren't going to have sex at all until they were either engaged or married. I guess Russell is sort of churchy? Like, he wanted people to "pray" for him because he was being tempted to have relations with Ciara and he wanted people to know that he was absolutely not tapping that. Ciara also confirmed the no-sex thing last year, saying she was waiting "until the deal is sealed." Which I still don't know if that means engagement or marriage. Like, are they having sex right now, because she's got the ring? Future gave her a ring too and that didn't work out so well. Anyway, congrats you two crazy kids.
I Feel Complete. ❤️ pic.twitter.com/cNDBJ2WULc

— Ciara (@ciara) March 11, 2016
Of Course I Couldn't Do It Without The Help Of My Partner In Crime…. #ProudMoment 🐟 pic.twitter.com/vHyv8FTSMm

— Ciara (@ciara) March 9, 2016
Photos courtesy of WENN, Fame/Flynet and Twitter.