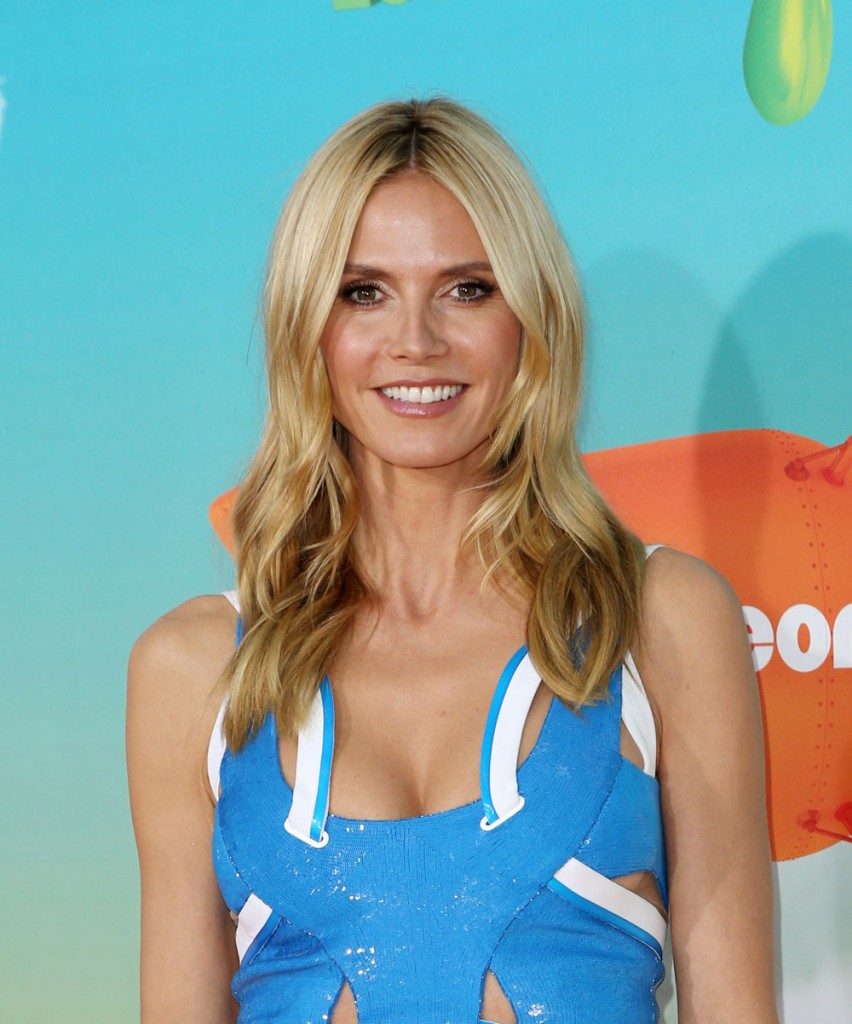 These are photos from the Kids' Choice Awards, held on Saturday night in LA and hosted by Blake Shelton. You can see the list of winners here. For some reason Heidi Klum showed up. She should have brought her boyfriend so she could better relate to the demographic. Heidi was in this blue beaded Versace dress featuring white straps woven through the dress to create stripes. (The black and white Versace which Kerry Washington wore to the Oscars also had these straps woven in and out of the dress.)
I like the contemporary features in the dress but it's kind of a fug dress overall. There's too much going on with the woven straps plus the cutouts and the contrasting colors make it look cheap. This is Heidi Klum though, it could be much worse.
Zendaya was dressed like a classy flapper in Ulyana Sergeenko. I like that Zendaya mixes it up and keeps her looks fresh but this is a miss in my opinion. This dress is too fussy and complicated with that intricately embroidered bodice and all the detailing. Her styling is really pretty but the thick black choker is too much.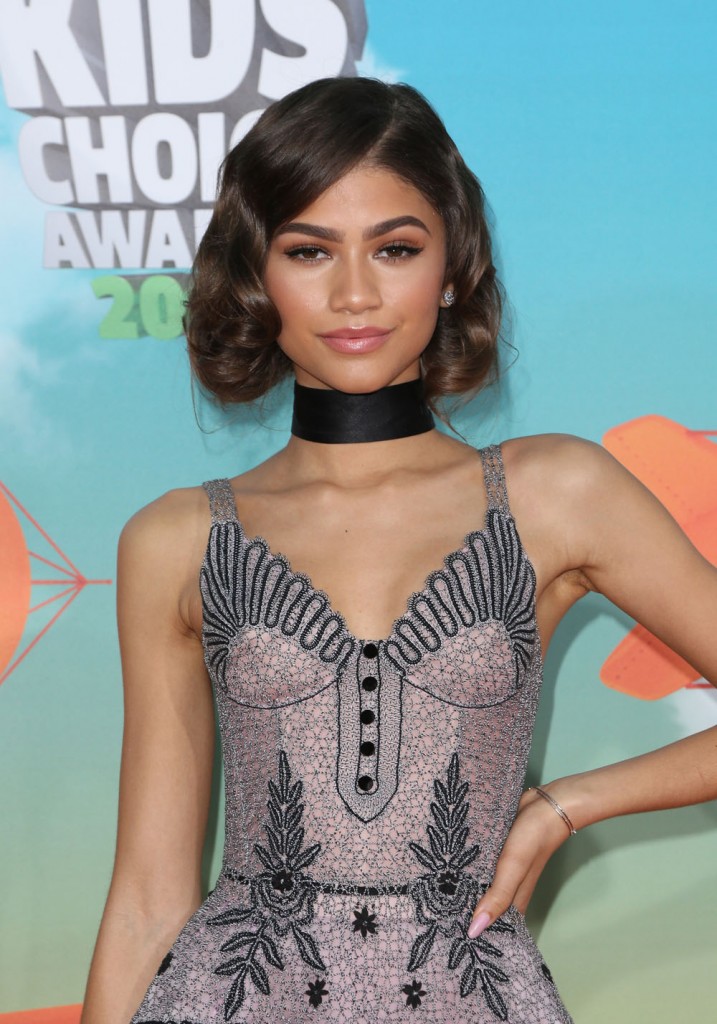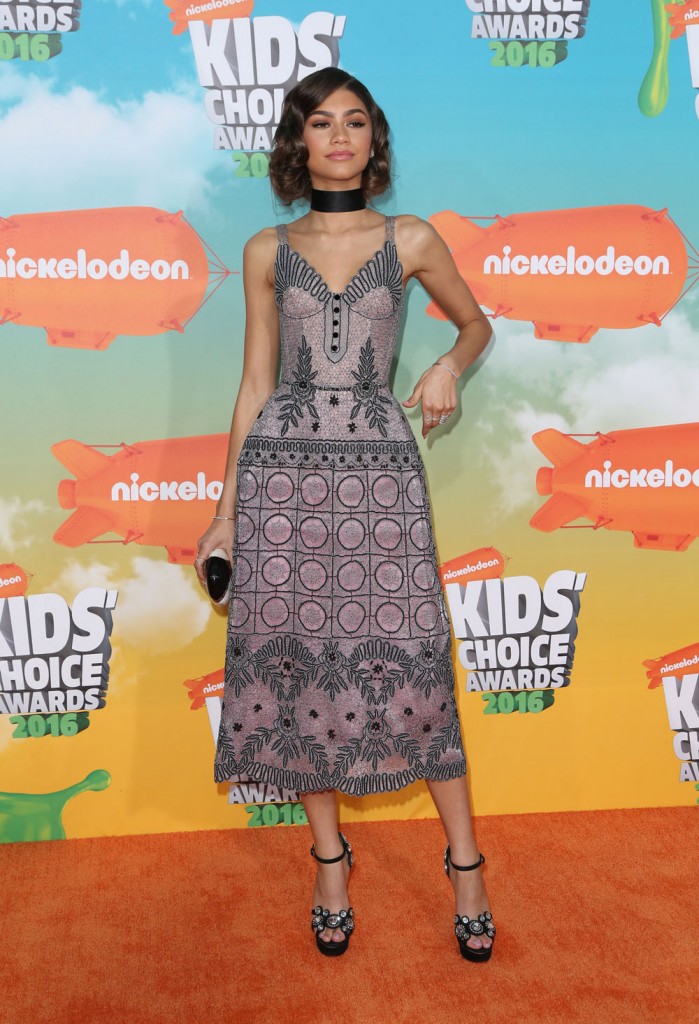 Meghan Trainor was a little too simple, on the other hand, in black sneakers, a black v-neck shirt and a multicolor striped skirt. At least she looks comfortable. Meghan recently dyed her hair red and went even redder with it when fans reacted positively on social media.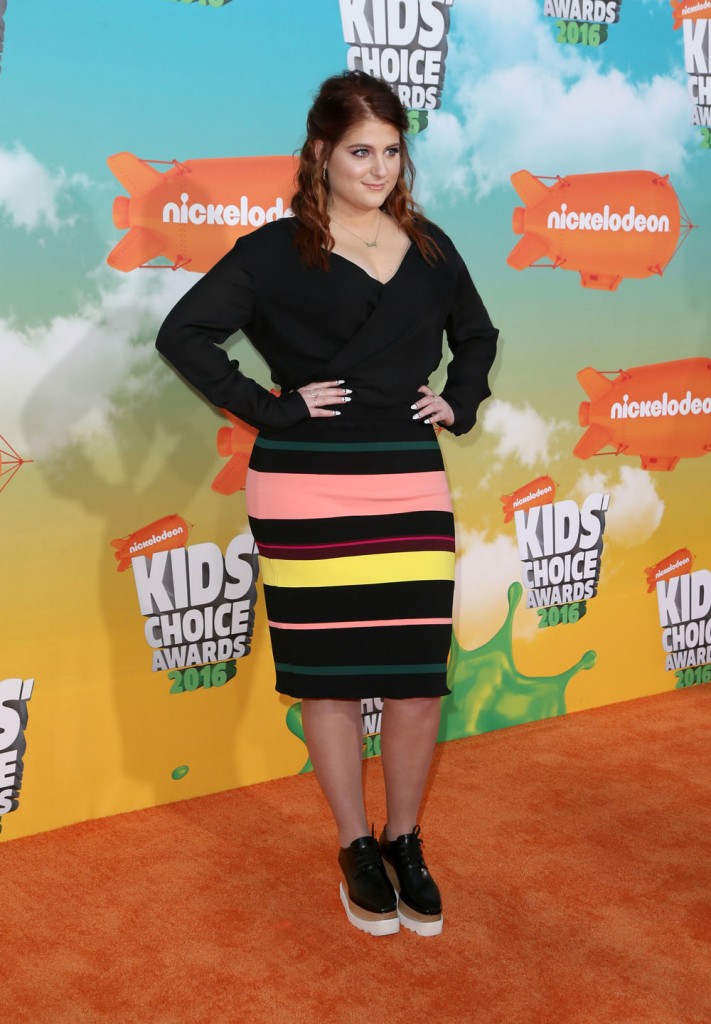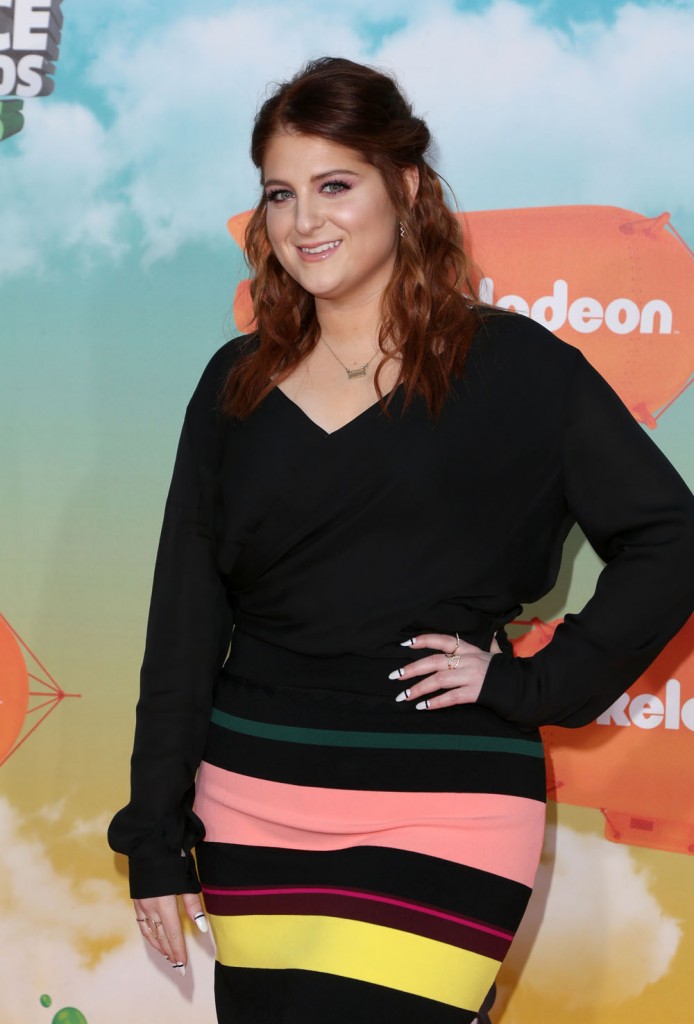 Sarah Hyland was also sporting a new haircolor, she recently dyed her hair black. It looks just as cute on the red carpet as it does on Instagram. I really like her sporty pink bomber jacket and shorts with heels. This look is spot on for the Kids' Choice Awards.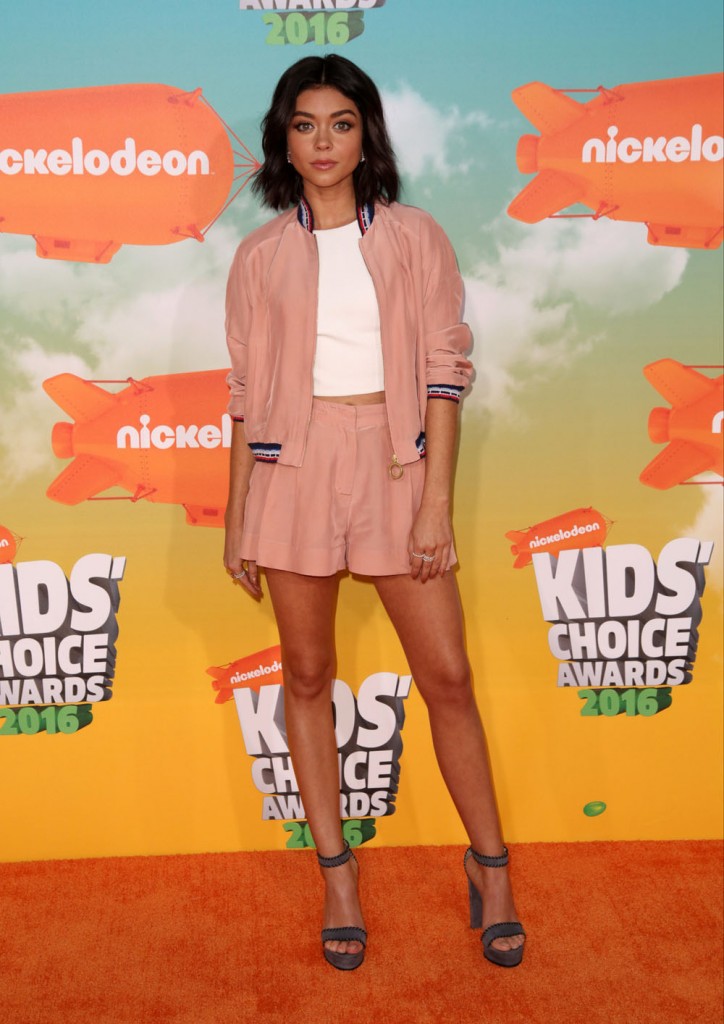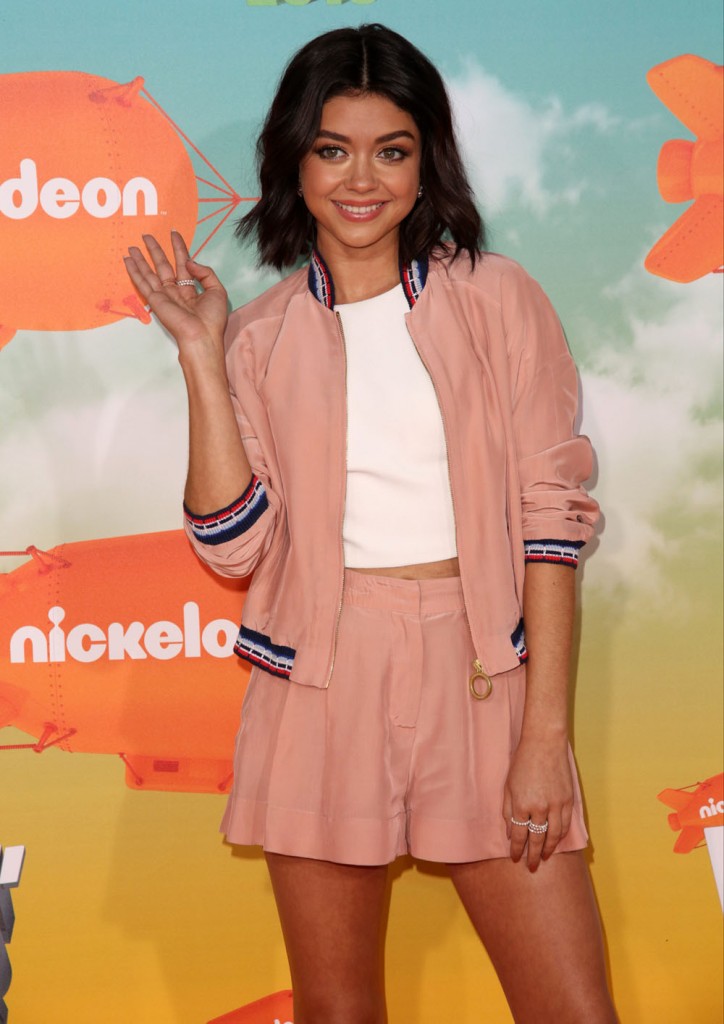 Keke Palmer was in a orange-red leather dress which she paired with a jean jacket. This look is fun and you get the sense that she was trying to match the orange logo for Nickelodeon. Keke recently shaved the sides of her head for the new year and you can see that in some of the side photos.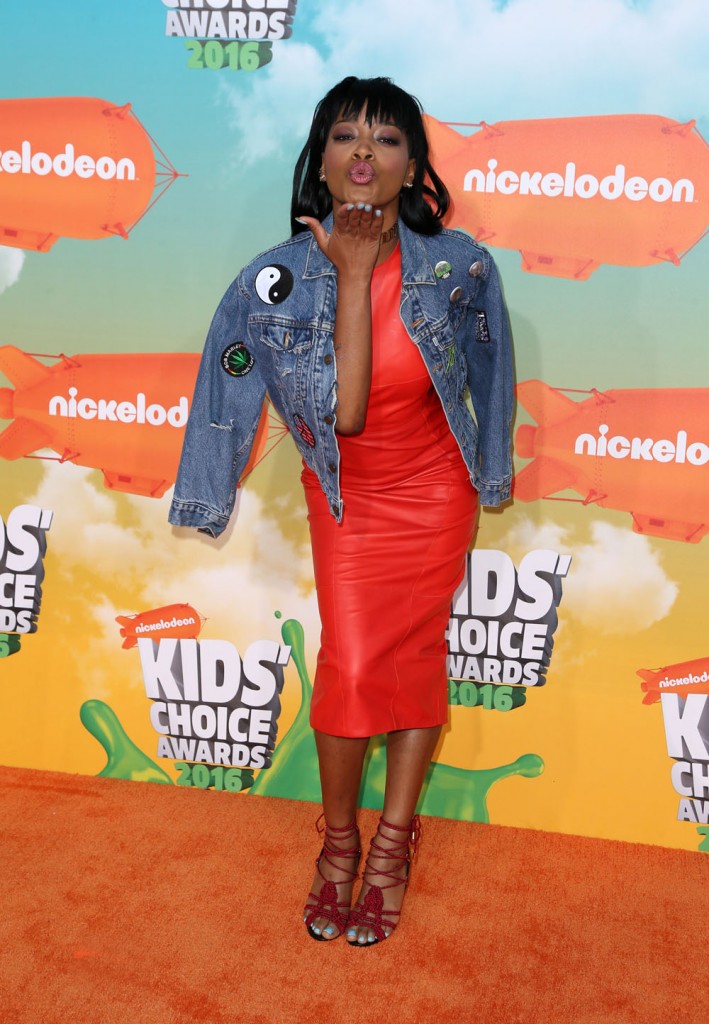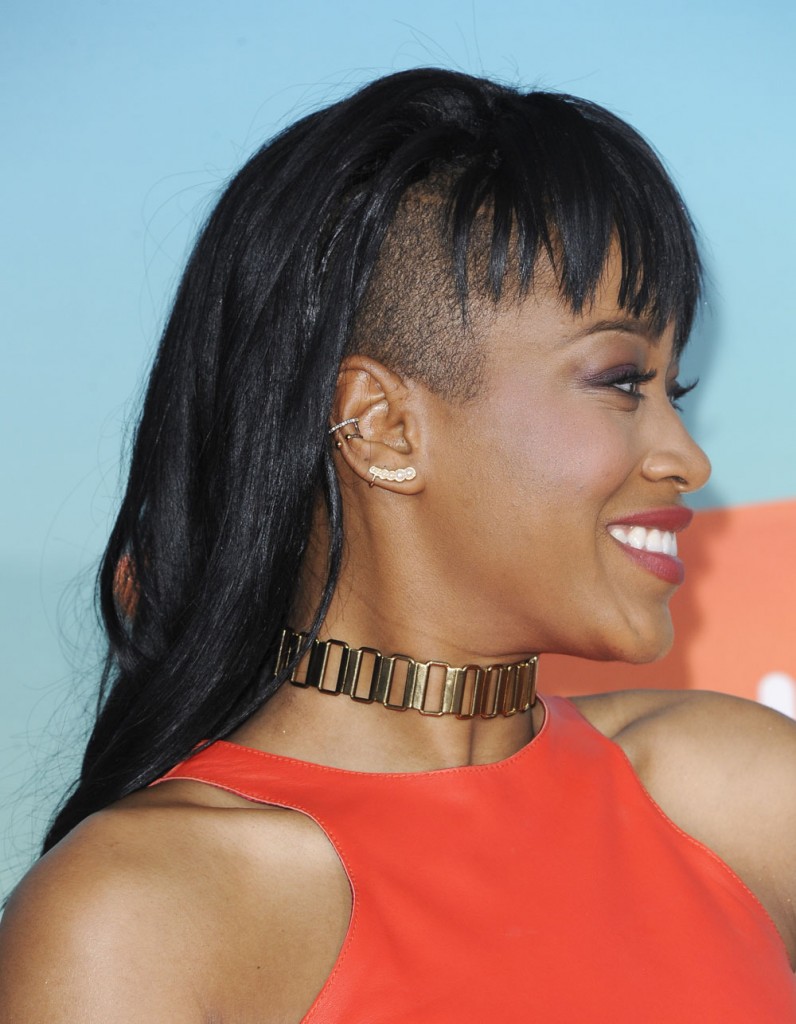 photos credit: WENN and FameFlynet