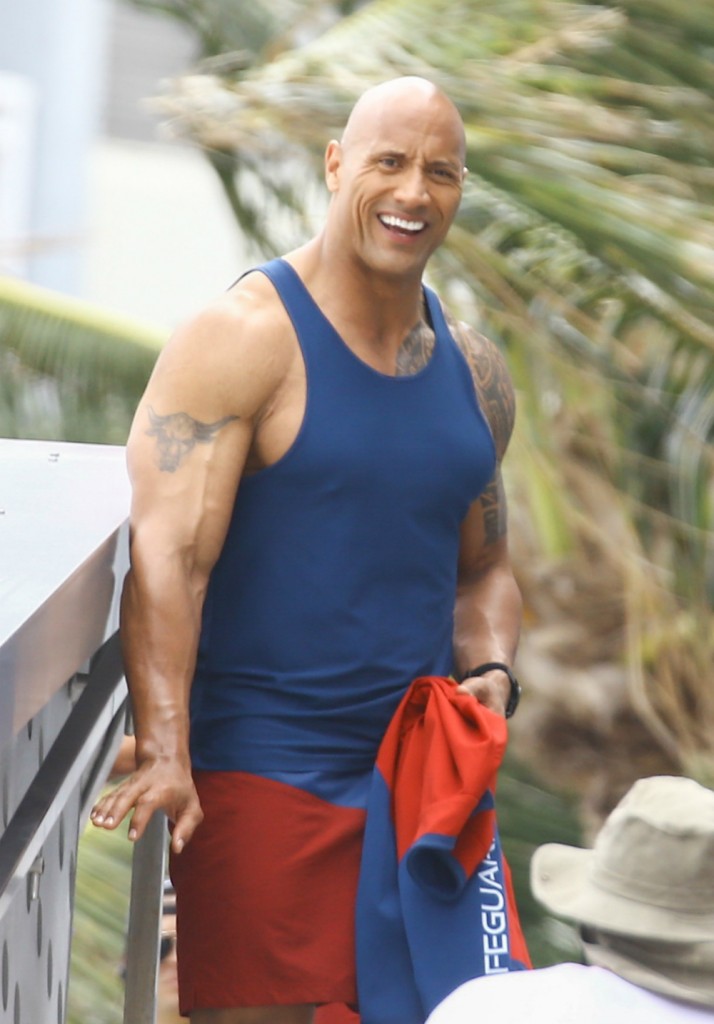 When he is not saving puppies, Dwayne Johnson, AKA The Rock, is being a superhero to sick kids. While on a break on the film version of Baywatch with Zac Efron, Dwayne thought he would spread his awesomeness by surprising the kids at Savannah's Pediatric Specialty Ward:
Dwayne "The Rock" Johnson is ready to pay it forward this weekend!

While the actor may be hard at work filming scenes with Zac Efron for the upcoming Baywatch movie, the Hollywood star decided to take a break from the beach and visit a few deserving kids.

"I surprised the children at Savannah's Pediatric Specialty Ward aaaaand look at the concentration on lil' Aiden's face!" he wrote on Instagram while giving a fist-bump to one of the patients. "And good Lord I wish I had Aiden's concentration when I was in my high school math classes. I wouldn't have failed Algebra twice."

In true Rock fashion, his Instagram post wouldn't be complete without a few encouraging words to the families he interacted with.

"To all the kids I met—you guys keep smiling and staying strong. All the mamas and daddy's I met, y'all stay strong too," he wrote. "Gotta tell ya little stuff like this will always be the best part of fame."

He continued, "Awesome experience and THANK YOU to all the hard working and caring staff who helped make this visit possible."
"Aiden" Is pictured in the first Instagram below. If you have ever known a family with a sick child, you know that any upbeat moments to breakup the nerve-wracking time between tests and results is a blessing. This hospital visit comes on the heels of Dwayne arranging to have Gabriel "Tater" Singleton, a 7 year-old battling stage four neuroblastoma, come to the Baywatch set as his guest. Dwayne posted on Instagram pictures of the boy with the caption, "Tater! Guess what buddy? I'm coming to meet you!! I want you to be my special guest on our #BAYWATCH set in Savannah, GA. Everyone on set is excited to meet you… especially the pretty girls!"
While filming for his show, Ballers, Dwayne worked with an officer named Richard Arias. Eight years ago, Dwayne was escorting his mother, Ata, to weekly chemotherapy and radiation treatments for lung cancer. During that time, Richard was taking his father, Jesus, for treatments at the same hospital. One day, Dwayne and Ata walked in right before Richard and Jesus and when Dwayne saw them, turned around, smiled and held the door for Jesus. Richard told Dwayne he'd been waiting eight years to thank him, saying, "… you have no idea what that moment meant to him. And me."
In short, The Rock rocks.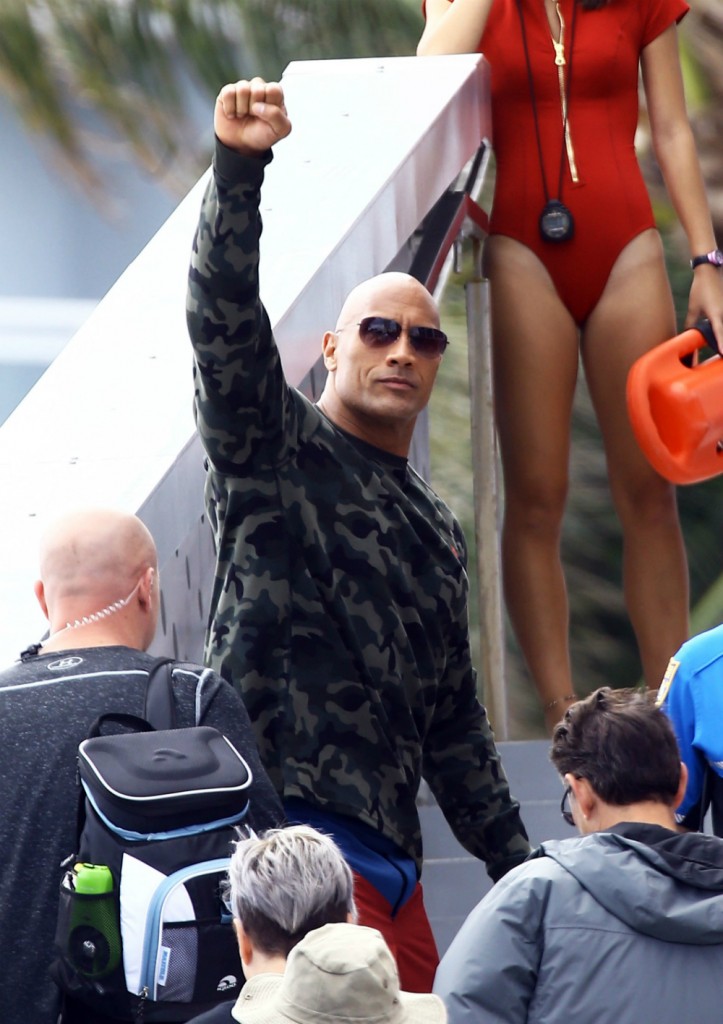 Photo Credit: FameFlynet Photos and Instagram