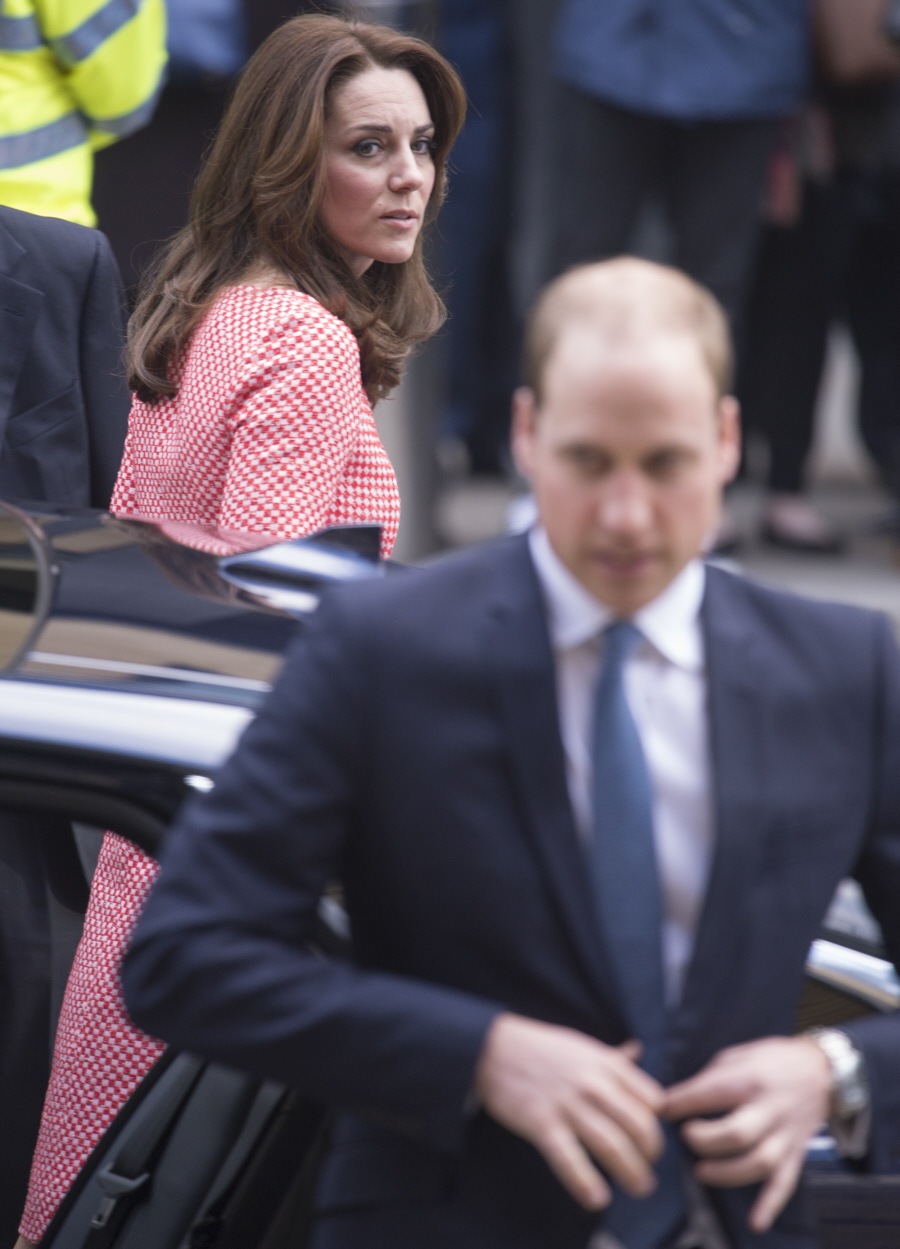 Prince William, Duchess Kate and Prince Harry are due to make appearances at Westminster today for Commonwealth Day, so we'll have those photos either later today or tomorrow. There's some additional information going around that deserves its own post though. Let's go through some of the assorted stories.
Kate's expensive tablecloth suit. Last Friday, Kate wore an Eponine London ensemble which apparently cost £600 per piece, meaning the suit cost £1200. Which is pretty steep, especially considering how ugly it was. She also paired the suit with £3,400 morganite and diamond earrings. All to visit underprivileged children.
Kate and William's ski holiday. It wasn't just a happy family-of-four vacation at all, which is what we were previously led to believe, that Will and Kate wanted to take their young children on their first family holiday, etc. First of all, Carole Middleton was there. She vacations with them because – I strongly suspect – she is one of the big reasons why their marriage functions at all. Will and Kate also brought along Thomas van Straubenzee and his ex-girlfriend Sophie Carter. Thomas is recently divorced, so Will, Kate and Carole were acting as matchmakers. They all enjoyed wine, beer, cheeseburgers, goat cheese salads, linguine and more during an epic, no-kids-allowed dinner, then Carole acted as "host" at the chalet. At some point, Kate will have to learn how to host her own parties/events/vacations without her mum's help, right?
The Daily Mirror is going after William too. After the Daily Mail went full-negative on William, Mirror columnist Camilla Tominey wrote a piece on Sunday called "Duke and Duchess of Cambridge are overly staged." The words used: workshy, control freakery, overprivileged, "wanting to have his cake and eat it, with cream and a cherry on top."
Photos courtesy of Getty, WENN.