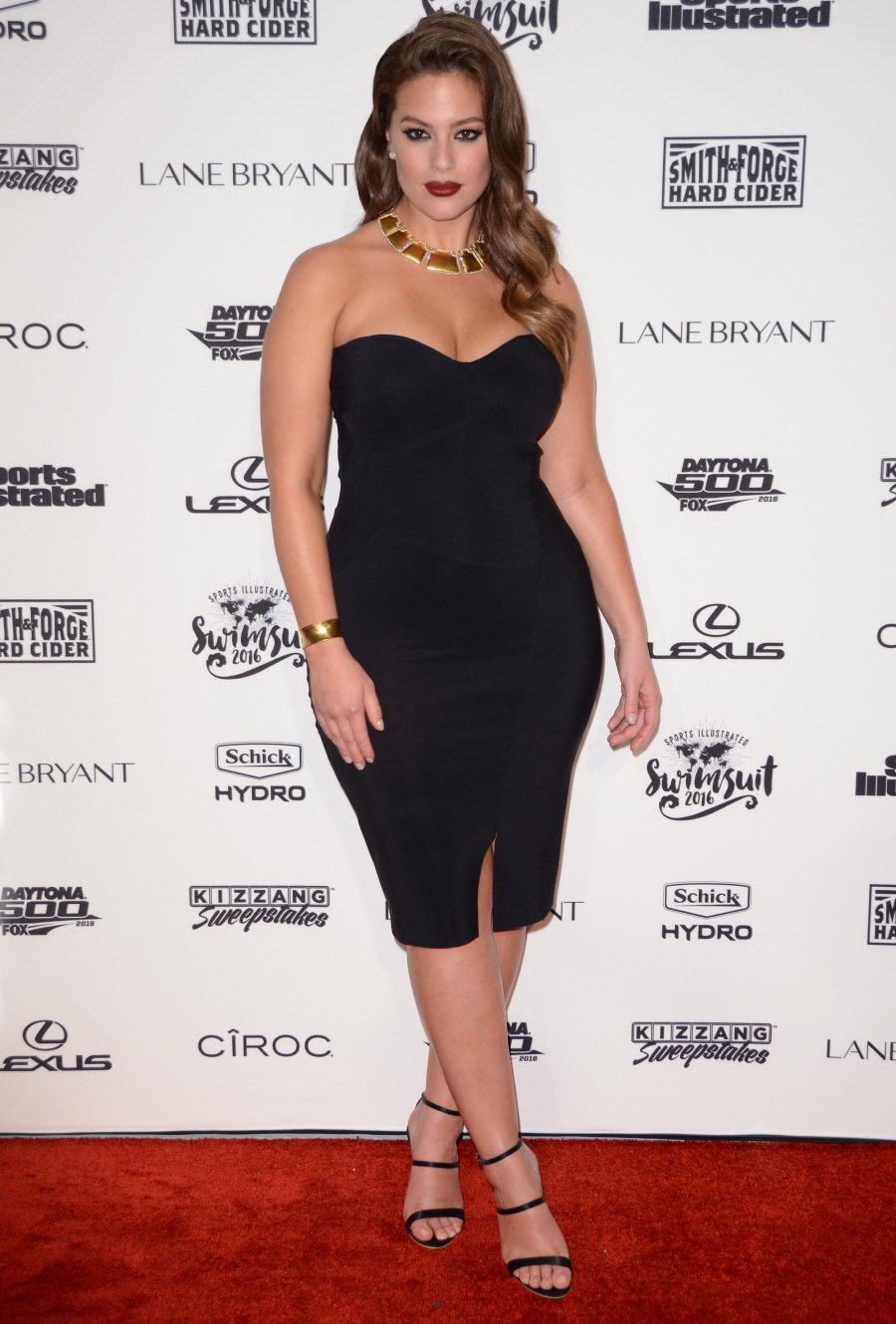 We've been getting to know Ashley Graham over the last month. She became the first plus-sized model to ever cover the Sports Illustrated Swimsuit Edition, and of course the clapback was stupid. Cheryl Tiegs made a total mess of things when she questioned the "health" of Ashley's size-16 figure. Ashley responded in a classy way and Tiegs ended up writing a passive-aggressive "sorry you were offended" open letter. Anyway, Ashley was at South by Southwest to do a panel discussion on body image, sizeism and more. The quotes are interesting:
On the term "plus sized": "I think the word 'plus-sized' is totally outdated. It shouldn't be about labels. I don't want to be called a label, I want to be called a model."

She wants women to be comfortable regardless of size: "As a body activist, I want to tell women to not be totally subjected to the beauty standards around you."

On Cheryl Teigs' comments: "Of course I was hurt by hearing it. But I just brushed it off. That's exactly what you have to do with everything in your life."

Advice to internet trolls: "If you don't have anything nice to say, don't say anything at all. Your mama taught you that."
I'm closer to Ashley's size than, like, Emma Stone's size, and I sort of get Ashley's point. It's the same point Melissa McCarthy has made as she shills her clothing line too – people in the fashion industry have declared certain clothes "plus-sized" and some clothes "regular" or "misses." And the delineation is often arbitrary – there are many women (raises hand) who are top heavy and "plus sized" when it comes to dresses or jackets, but can shop for skirts or slacks in misses. Should the term "plus sized" go away completely? I honestly don't know.
Meanwhile, Ashley is featured in a commercial for Lane Bryant, which I'm including below. Networks like ABC and NBC have banned the ad because they say it's too "racy." Meanwhile, those same networks will show Victoria's Secret and Carl's Jr. ads, because…??? Here's the ad… I guess NSFW warning, because there's some skin showing and a lady breastfeeding.
The networks didn't want you to see this. But we do. Share. Tag. Show everyone what #ThisBody's made for. pic.twitter.com/1uZ4ZV1eNi

— Lane Bryant (@lanebryant) March 10, 2016
Photos courtesy of WENN, Getty.