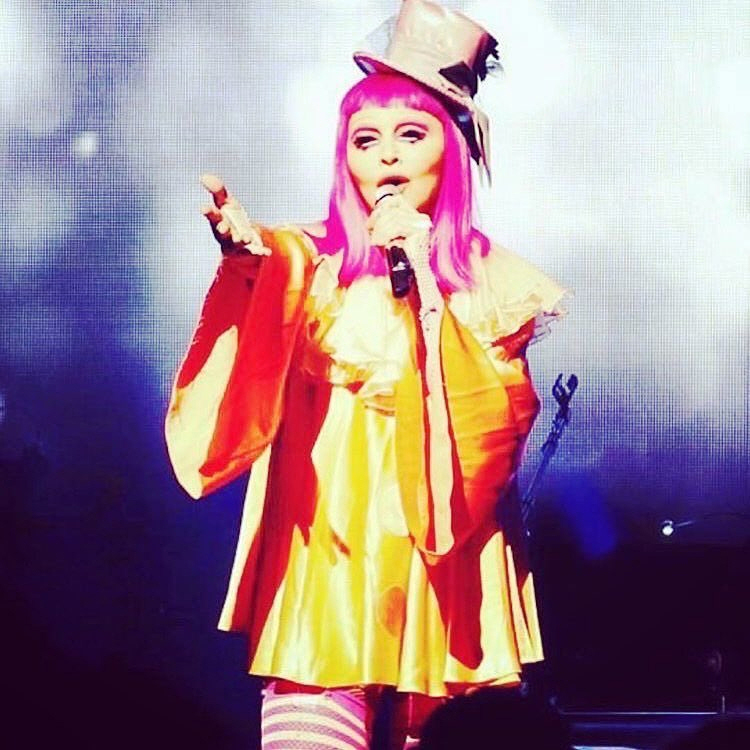 As we discussed yesterday, Madonna's Rebel Heart tour hasreportedly gone off the rails. The stories about Madonna's messiness did not come from random tabloid sources though. All of the British papers and Australian papers (Madonna was a particular disaster in Melbourne) have been covering it. TMZ had video, and many, many fans have been complaining. The complaints involved: Madonna being drunk during her shows, Madonna swilling tequila on stage, Madonna falling off tricycles, Madonna making pleas for someone to help her or f—k her or take care of her. Plus, Madonna keeps showing up late for performances. Reportedly, at least one of her Australian shows started FOUR HOURS late.
But all of those stories are crap, Madonna says. She still believes that any time any media outlet or fan criticizes her, it's sexism and misogyny (except Madonna can't spell misogyny). Madonna posted this Instagram of a Madge-loonie defending her honor, and Madge wrote words too:
If she wants to say the sad clown act is just that, an act, sure. I'll go the distance and believe that she's "acting." Although what do we know about Madonna? 1) She's a perfectionist and 2) she's a terrible actress. Is it possible she would want to include a perfect Sad Clown act into show and have it be so authentic that people actually think she's a pathetic mess? Hm. And is it sexist to wonder if fans regret spending so much money on such a sh-tty "fake drunk" clown act? Is it misogynistic to wonder why Madonna has been consistently hours late to show after show? Is it anti-woman to question whether this is mostly a narcissistic, passive-aggressive attempt to manipulate her son into coming back to her?
That touring life …………,,,,,,💘#tearsofaclown Finally made it to Melbourne🎉🎉🎉🎉🎉🎉🎉🎉 pic.twitter.com/6sDTknO85J

— Madonna (@Madonna) March 12, 2016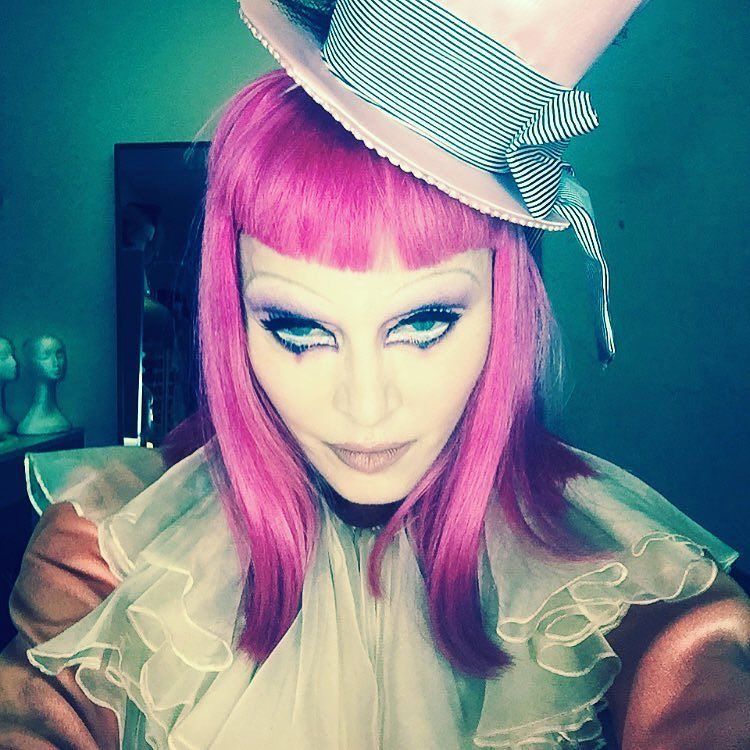 Photos courtesy of Madonna's social media.