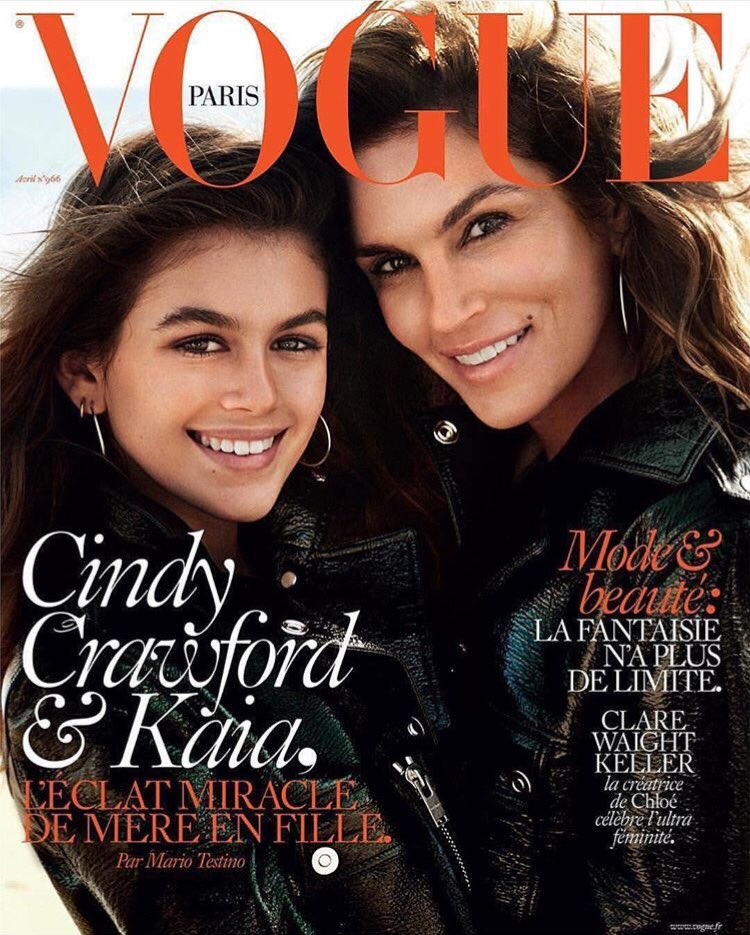 Here is the new cover of Vogue Paris, with Cindy Crawford and her daughter as April's cover subjects. First of all, Cindy Crawford looks great. She just turned 50 years old last month, and I feel like she's owning that pretty well. Do I think she's completely free of cosmetic work? No, I do not. She's been tweaked here and there, and she's played around with Botox and fillers, I am absolutely sure. I also like that some editions of Vogue are still using 50-year-old models for their covers. That, to me, is a good thing.
But I do have issues. Cindy is posed on the cover with her 14-year-old daughter Kaia Gerber. Kaia is gorgeous, of course, and looks very much like a Mini-Me version of Cindy. Kaia also has her mom's fantastic brows too, did you see that? Last year, Kaia got signed to the IMG Models agency. Like Kendall Jenner, Willow Smith, Jaden Smith, Gigi Hadid, Bella Hadid and countless other celebrity kids, Kaia is now a professional model. At the age of 14! While I don't doubt the fact that Kaia could and will have a great career as a model, it bugs me that 14-year-olds are appearing on Vogue covers. It bugs me that every celeb kid these days is a "model" or a "muse" or a brand ambassador.
I sort of assume that Cindy – who said she was retiring last year – agreed to be on this cover because she wants to ease Kaia into this kind of work and have everything mom-approved at this early stage of her career. Like, Cindy and Kaia were a package deal – Cindy wasn't about to allow Kaia to do a Vogue cover shoot on her own, and Vogue might not have wanted Cindy to do a stand-alone Vogue cover. Still, it's a beautiful shot. Mother-daughter goals!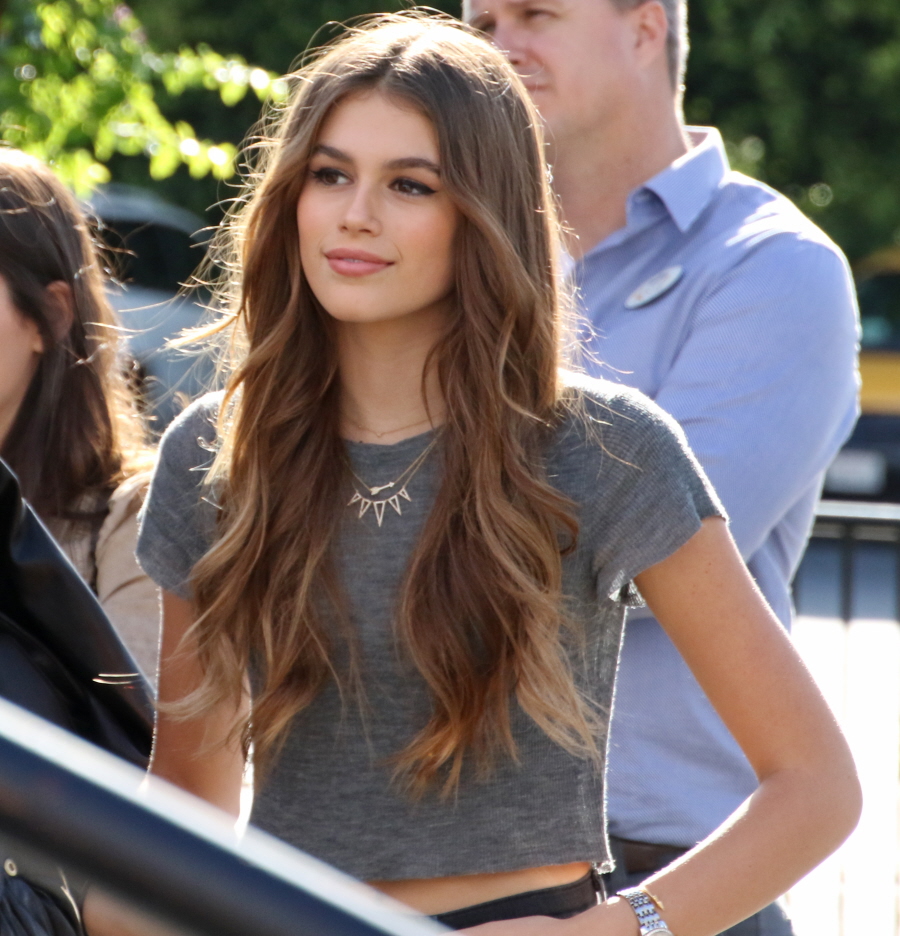 Photos courtesy of Vogue Paris/Mario Testino, WENN.