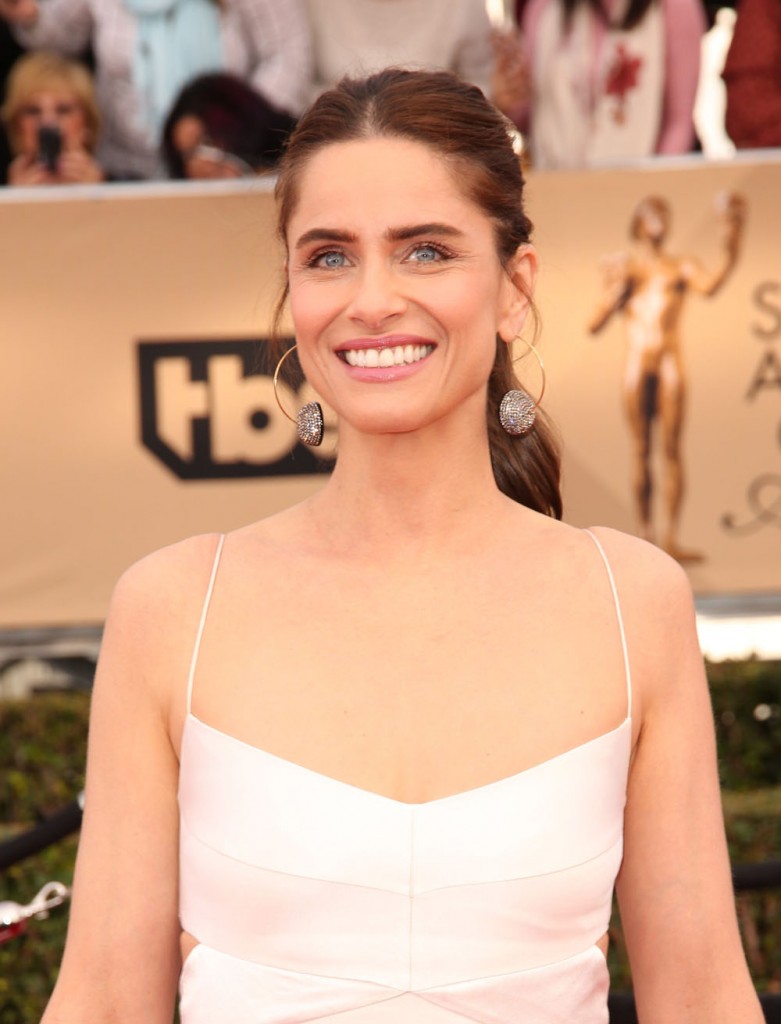 Amanda Peet is 44 years old, which is just slightly older than I am, and I assumed she was about five years younger than me. Maybe that's because she doesn't have that ageless "LA face" (credit: Lainey) that so many women in Hollywood are sporting. Amanda doesn't look tight, pulled or filled and that's a definite choice she's made. In a new interview on Maria Menuous's Sirius XM show, Amanda likened doing injectables to trying cocaine, saying that she hasn't done either because she's too scared:
"I've never gotten Botox or fillers," [Amanda Peet] said on SiriusXM's "Conversations with Maria Menounos." "I've never done anything to my face that's 'invasive.' "

And Peet has no plans to start.

"I think it has a lot to do with having two girls," she said of her decision to forgo injectable face treatments. "Maybe I'm afraid. I'm afraid…it's like I've never done cocaine either!"

While she's ruled out Botox, Peet admits to getting other beauty treatments.

"I've certainly spent a lot of time and money doing other stuff, and I certainly am vain!"

While she may be "vain," she's definitely not self-conscious. When her role on Togetherness calls for nudity, Peet has no reservations.

"I've been known to take my clothes off," she said. "I'm not precious about it."
I live in the US South and the only time I see Botoxed and filled faces is when I visit my son's dad in Berlin. No one does it around here, but I imagine that it's very normalized in the cities on the west coast especially. When your friends are getting bigger lips at the strip mall down the block it's got to be hard to resist. I always buy something at those product parties people have, I doubt I'd be able to go to a Botox party and be like "I'm good." So kudos to Amanda for bucking the trend. Sometimes she's a little too fresh-faced on the red carpet for my taste, but that's absolutely her choice and she looks great. I just like to glam it up when possible and I love makeup. I totally would have had Botox and probably fillers already if I lived in a city where my friends were doing it.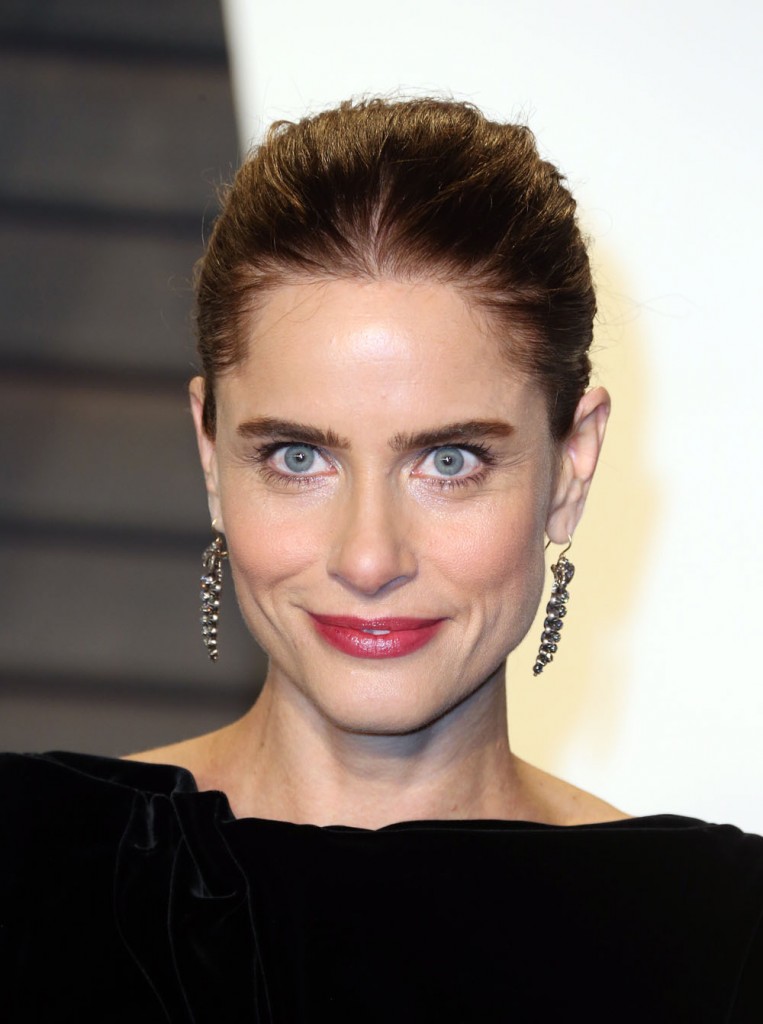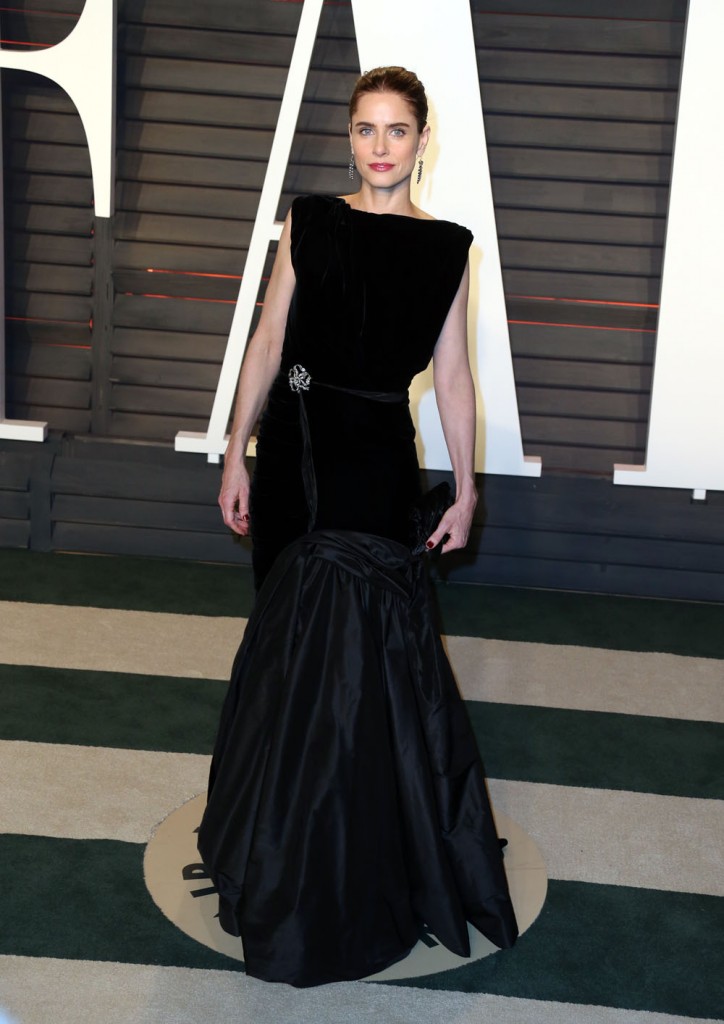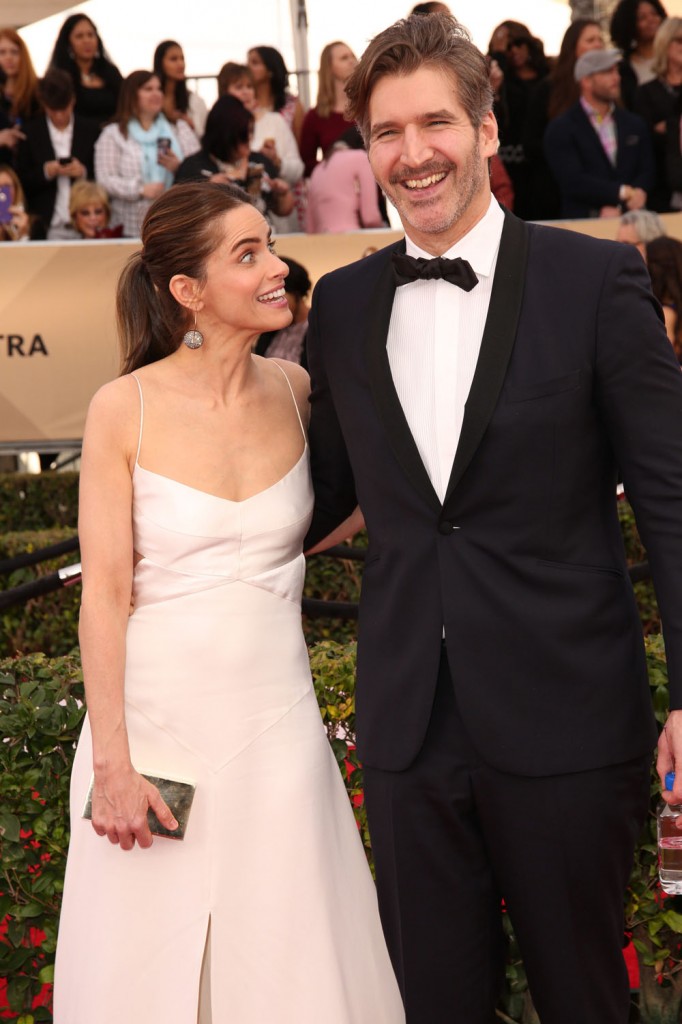 photos credit: WENN.com