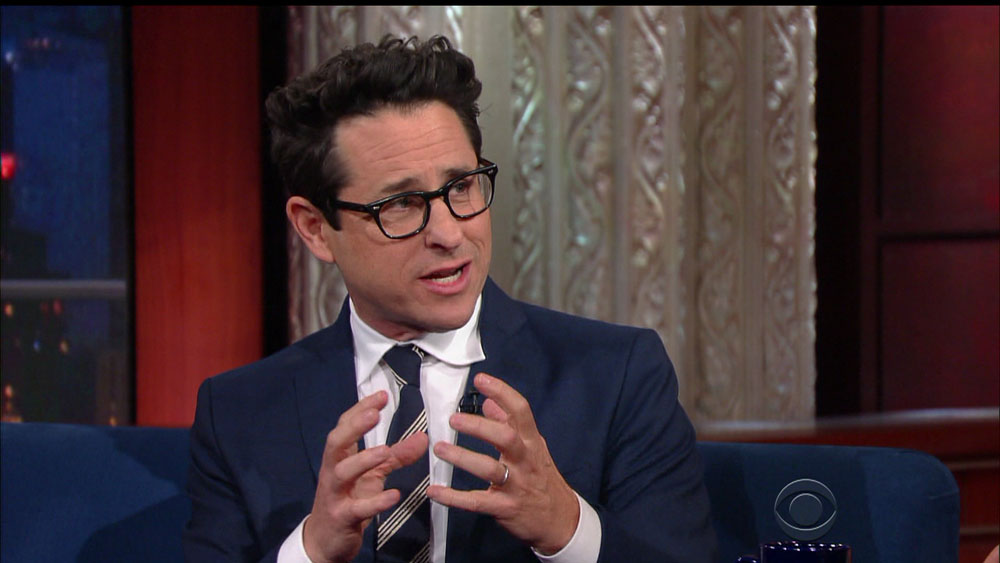 I live in a small city/town with a movie theater that plays three films. To go see most current movies, I have to drive an hour each way. I'm a single mom so it's a hassle to take all that time to get out to an adult movie. (And this is my job so I should see as many new movies as I can.) When I heard that there could be a service coming that charges $50 to view new releases at home, I was like "take my money now." Yes that is steep, but I would use it sparingly (that would so come in handy around Oscar season) and I would easily pay that much for a sitter, plus gas, plus all the time it takes to get to the movies.
This is a new concept from Napster founder and early Facebook President Sean Parker called The Screening Room. Consumers would pay $150 for a set top box which would serve encrypted new films at $50 for each 48 hour view. The concept is that at least $20 would be given to theaters/film distributors out of that $50. They're even going to give two free movie tickets for each film purchased to encourage people to go to the film too and buy concessions. Directors like Sean Howard, J.J. Abrams, Steven Spielberg and Peter Jackson are early backers and supporters while theater owners are predictably opposed.
Hundreds of independent and art house theaters are protesting Sean Parker and Prem Akkaraju's controversial new plan to make new movies available in the home for $50 on the same day they hit theaters via an encrypted set-top box costing $150.

In an open letter to the Screening Room, the Art House Convergence — representing 600 cinema owners — said the proposed model is "incongruous with the movie exhibition sector by devaluing the in-theater experience and enabling increased piracy. Furthermore, we seriously question the economics of the proposed revenue-sharing model."

The position of the Art House Convergence is significant because many of its members are hardly averse to day-and-day VOD or early premium VOD releases. "We are not debating the day-and-date aspect of this model, nor are we arguing for the decrease in home entertainment availability for customers — most independent theaters already play alongside VOD and Premium VOD, and as exhibitors, we are acutely aware of patrons who stay home to watch films instead of coming out to our theaters," the letter continued.

The organization, of which Alamo Drafthouse founder Tim League is a leading member, said if studios and larger theater owners agree to the plan, "we will see a wildfire spread of pirated content, and consequently, a decline in overall film profitability through the cannibalization of theatrical revenue. The theatrical experience is unique and beneficial to maximizing profit for films. A theatrical release contributes to healthy ancillary revenue generation and thus cinema grosses must be protected from the potential erosion effect of piracy."

Parker — the founder of Napster who later played a key role in Facebook's rise — and Akkaraju hope to entice exhibitors by sharing revenue, and giving them $20 for every $50 spent by a consumer renting a title for a 48-hour window. They also contend they will focus on consumers who don't go to the movies. Parker and Akkaraju's push comes at a time when serious discussions are going on between studios and theater owners about how to shorten windows without jeopardizing the box office; however, a $50 day-and-date rental service may not be the solution. – The Hollywood Reporter

---

When it comes to movies, Parker believes that the future is a couch-based one, but that view has its detractors. Theaters have resisted efforts to shrink the time between a film's debut on the big screen and its launch on home entertainment platforms. That resolve could crack, after news broke in Variety that Parker and partner Prem Akkaraju have teamed to launch Screening Room, a start-up that offers new releases in the home for $50 per 48-hour view, and have managed to enlist such high-wattage stakeholders as Steven Spielberg, Peter Jackson, J.J. Abrams, Martin Scorsese, Ron Howard and Brian Grazer. Hollywood's biggest rainmaker, attorney Skip Brittenham, is representing Screening Room. Another industry vet, Jeff Blake, a former vice chairman of Sony Pictures, was recruited as a consultant.

"It's the first real shot across the bow," said David Weitzner, a former studio marketing chief. "There can't be an exhibitor worth anything that doesn't know this is where we're headed. Short of surrendering and sticking their head in the sand, this is something both sides need to work on." – Variety
[From The Hollywood Reporter and Variety]
This sounds just like the early digital music debate. People pirated music before it became available to buy legally, and then it was just so much more convenient to pay for it that most people did. The music companies were up in arms about iTunes before they realized it was in their best interest to get with the times and change the method of content delivery to digital. As opposed to music it's even harder to get new release movies, not like I've tried or anything, and I don't think that this device poses a piracy threat. Parker has promised that it has anti-piracy technology but there are no details yet. It would be theoretically possible to embed a random number string, traceable to an individual box, on each frame of a film so that piracy is traceable to individual accounts. People found to be distributing new movies would have their accounts shut off. I'm sure they can come up with a more proactive way to stop piracy though.
Variety explains that while there may be high profile backers and at-home new release viewing seems inevitable, the studios need to get on board and they're afraid to piss off the big movie theaters. Parker and his team have been having meetings with studio heads and theater companies and are "close to closing a deal with AMC" theaters.