In a recent Q&A on Tumblr, Javier Grillo-Marxuach, the showrunner for the new Xena: Warrior Princess reboot addressed the "are they or aren't they" relationship between Lucy Lawless' Xena character and Renee O'Connor's faithful companion Gabrielle, asserting that the new series will address their romantic relationship. He wrote, "Xena will be a very different show made for very different reasons. There is no reason to bring back Xena if it is not there for the purpose of fully exploring a relationship that could only be shown subtextually in first-run syndication in the 1990s. It will also express my view of the world – which is only further informed by what is happening right now – and is not too difficult to know what that is if you do some digging."
Javier talked more about the new series in an interview conducted by Xena comic book writer Genevieve Valentine on website io9. In the chat, he discussed his plans for the reboot at length and addressed the criticism from fans unhappy that Lucy Lawless and Renee O'Connor are not reprising their iconic roles for the new series. Here are some highlights:
On the episodes being serialized, instead of stand-alone: "while the characters will occupy roughly the same thematic spaces they did in the original, some of their backstories will be changed, and some of their morality will be tweaked so that we can tell a long-arcing story in which every episode leads directly into the next."

On making the characters' costumes more realistic: "A great deal of the appeal of the show lies in certain pulpy elements – like Gabrielle's bare midriff, Xena's leather miniskirt, Callisto's amazing and gravity-defying…well, you get it. And it's hard for me in the post-Brienne of Tarth [from Game of Thrones] era to reconcile with the idea that Xena and her friends can meet every challenge in such skimpy outfits."

On Lucy Lawless and Renee O'Connor not returning to the Xena universe: "I love these actors in these roles as much as I love William Shatner as Kirk, Sean Connery as Bond, and Lynda Carter as Diana Prince – so why does this need to be a reboot and not a continuation? The answer for me is that the reboot is not a repudiation of the classic show, but rather a compliment to it. I want for Xena to be a cultural icon for longer than my tenure in the entertainment industry, or that of anyone else involved with the project. If, in some far future, people assume that Xena is a character from the Greek mythological pantheon alongside Hercules, and that's why so many people have played her over so many years? That right there would be success."
I was never a fan of Xena, although I met Hercules star Kevin Sorbo at a con one time and he was handsome and funny (yeah, cool story, Corey, right?), but I just assumed that Xena and Gabrielle were an item. I think it's great that the show is showing these heroic female characters as a strong lesbian couple. I just mainly hope that this turns out better than the recent X-Files reboot. But, it is a shame that Lucy and Renee won't be on the show. Lucy is only 47 and Renee is 45 – and they both look fantastic (did you see Lucy on Spartacus?) She's still "got it" as far as I'm concerned. Maybe they'll make a cameo appearance?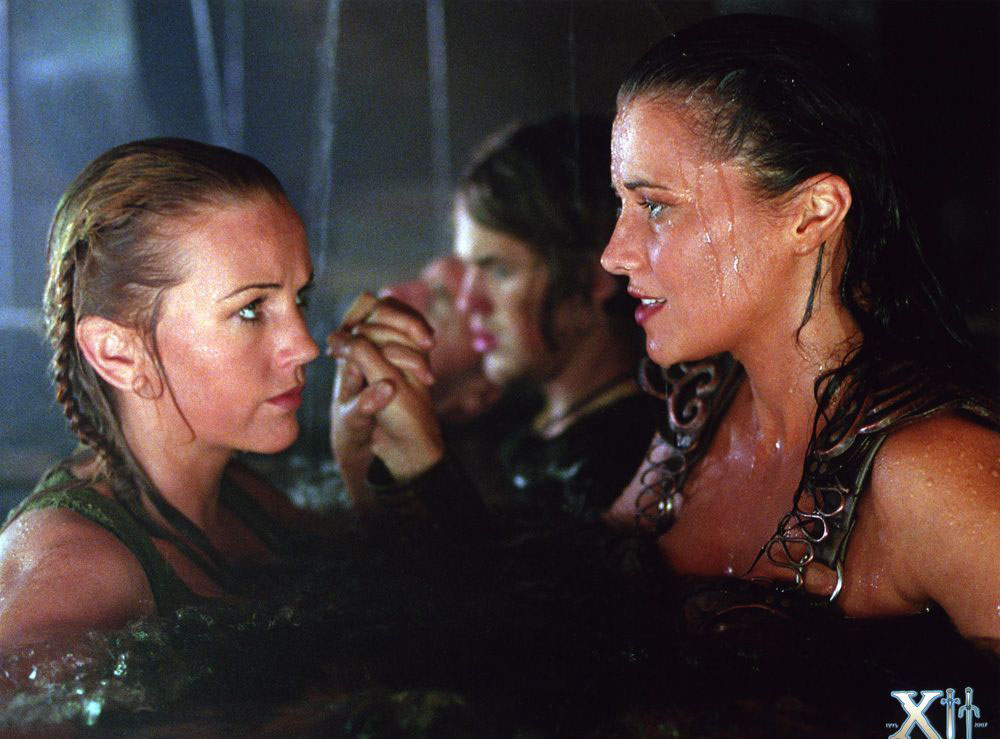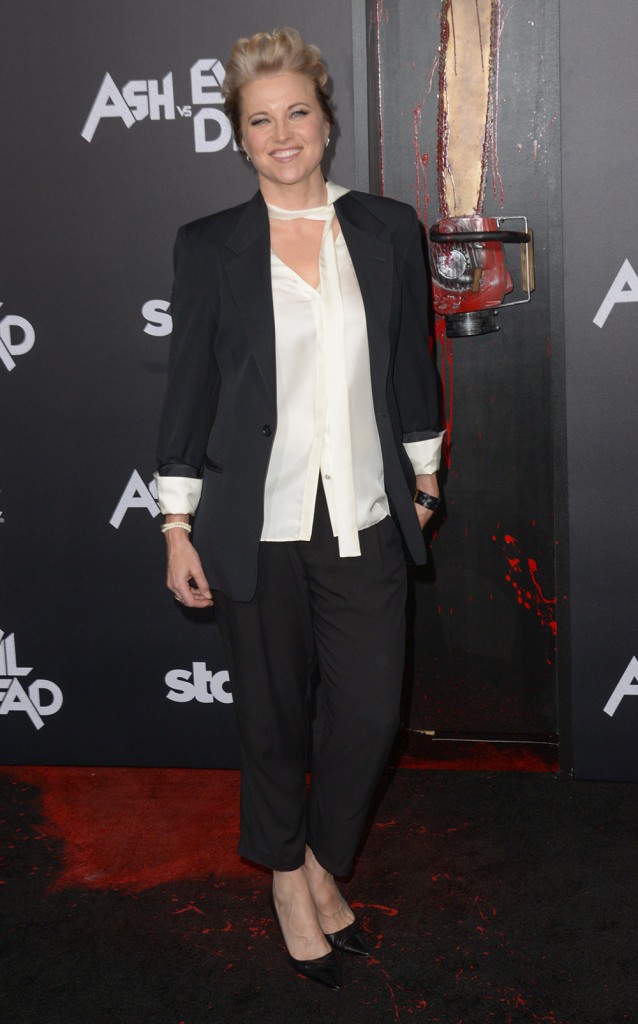 Photo credit: Getty Images, WENN.com