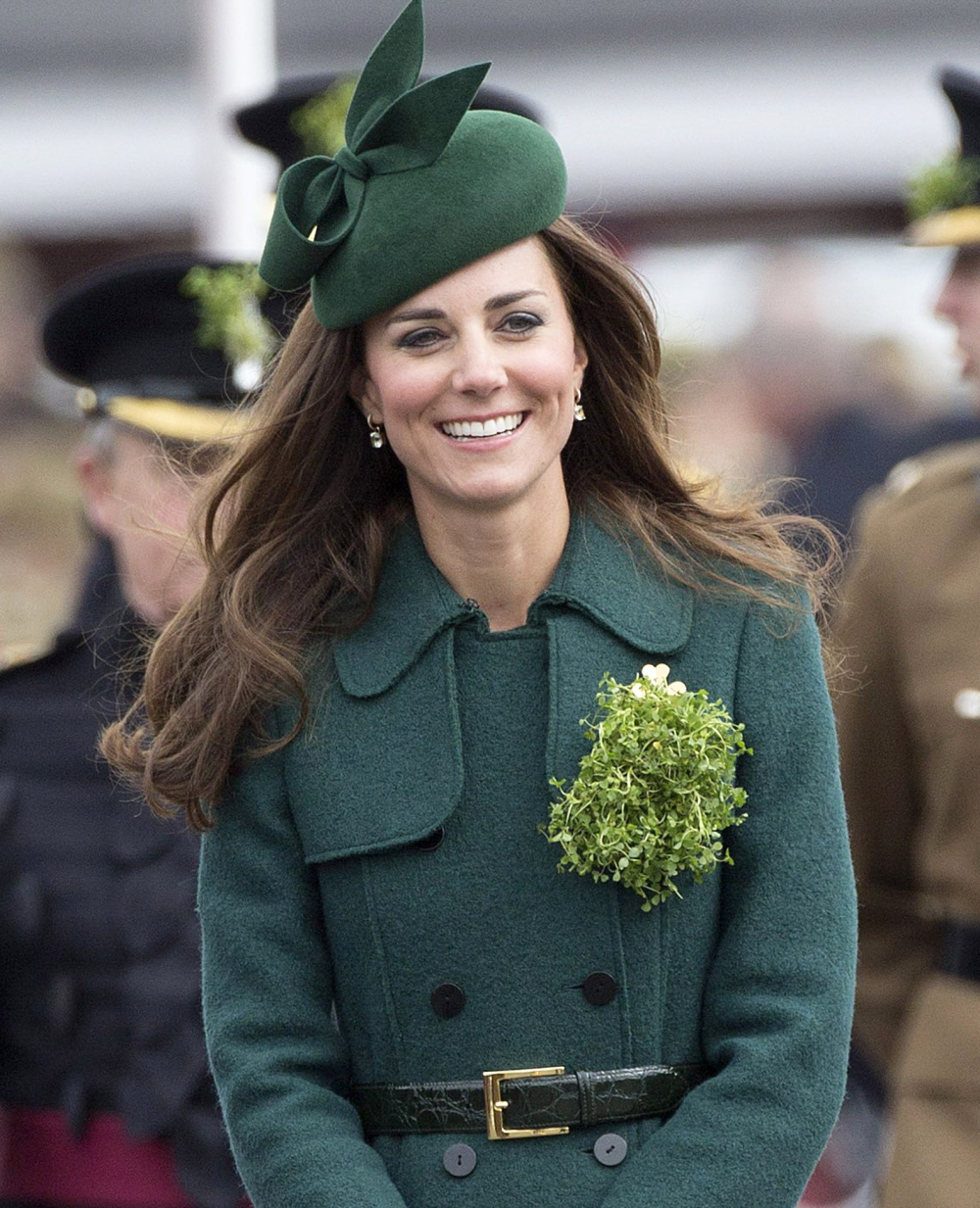 I heard this rumor over the weekend, but I honestly didn't believe that the Duke and Duchess of Cambridge's press office would pull such a boneheaded, tone-deaf move in the same month as the controversy over Will and Kate's ski holiday. What I'll say is that Poor Jason and the Cambridges' other staffers had ample time to convince Will and Kate that this was a bad move, and they just didn't listen or care. You see, one of the very few royal-events on Kate's calendar every year is her annual St. Patrick's Day appearance (with William) at a ceremony for the Irish Guards. For the past 115 years, a female royal has passed out shamrocks to the Irish Guards and posed happily with the lovely soldiers. That 115-year tradition is being broken this year.
The Duchess of Cambridge will break a 115-year-old tradition tomorrow after pulling out of presenting the Irish Guards with their traditional St Patrick's Day shamrock. Handing out the symbolic clover to the Hounslow-based Infantry Battalion has been carried out by female members of the royal family since 1901, when Queen Alexandra began the tradition. Mother-of-two Kate, 34, took over the role from Princess Anne in 2012 and last year performed the ceremony while eight months pregnant with Princess Charlotte.

But last night a source told the Daily Mail's Ephraim Hardcastle column: 'It appears that Kate, in London for Commonwealth Day, was keen to get back to Norfolk and her children. So William will dole out the shamrocks. Naturally Irish Guards officers are deflated.'

Hello magazine reports Kate is missing the annual tradition because of an official engagement scheduled in Norfolk the following day. She is Royal Patron for East Anglia's Children's Hospices and on Friday will officially open a new EACH charity shop in Norfolk.

The news comes following intense public criticism of both William and Kate over claims they are 'part time' royals who carry out far fewer engagements then the Queen and Prince Philip. William in particular was criticised over his commitment to both his part-time job as an air ambulance pilot and his work as a senior member of the royal family.
I mean… I can't. It's so dumb to pull out of this event. Never underestimate Will and Kate's ability to screw up even the simplest of tasks. It's not even like anyone expected Kate to make a speech or anything – all she has to do is show up in a green outfit (she has plenty), wear a shamrock brooch loaned to her by the company, and pose prettily with some shamrocks, soldiers and an Irish Wolfhound. This is the royal-event equivalent of just showing up for work party for an hour. Now, all that being said… does anyone else wonder if this is William's call? Like, he wants to be seen doing more work, and maybe it's gotten to the point where he's throwing Kate under the bus just so the negative press isn't so localized on "work-shy Will" so specifically?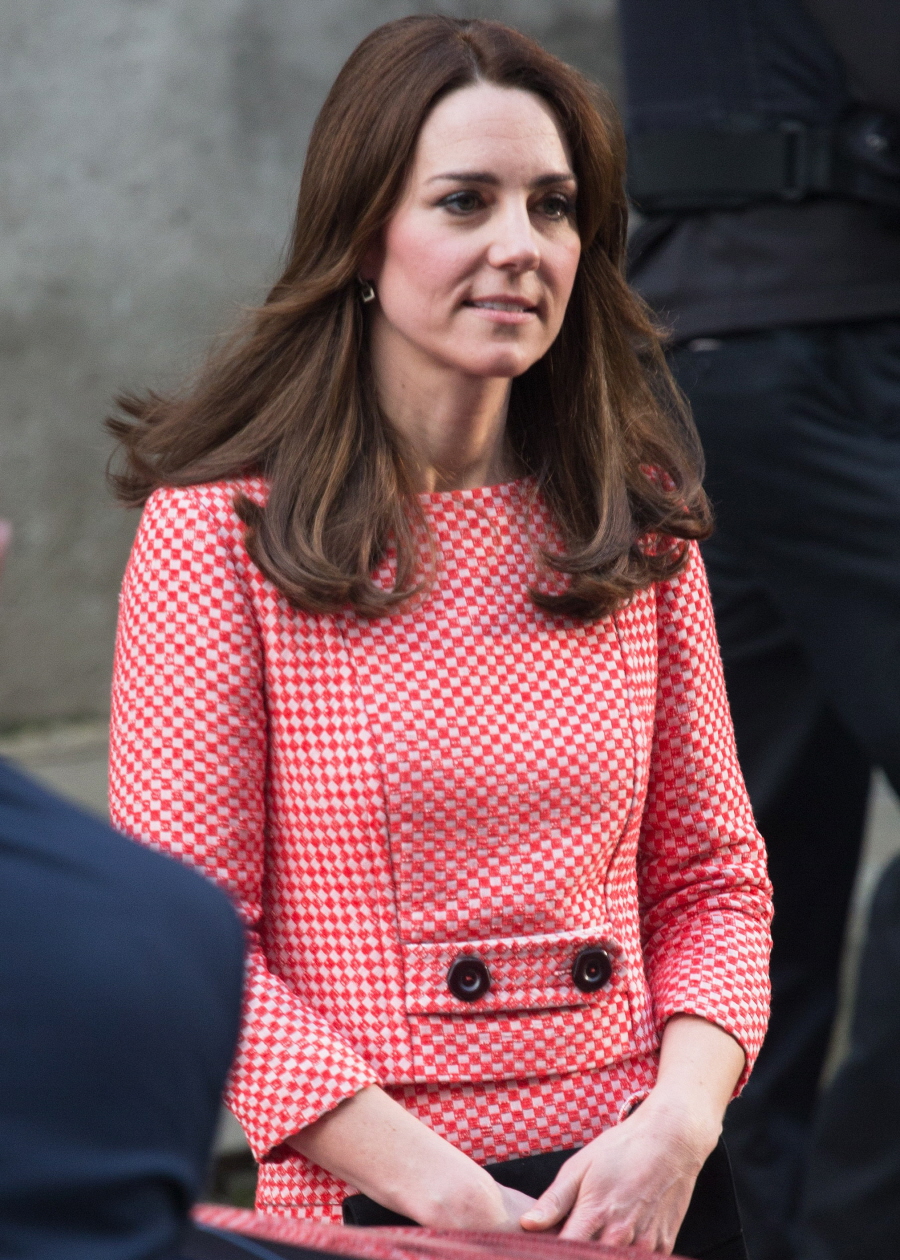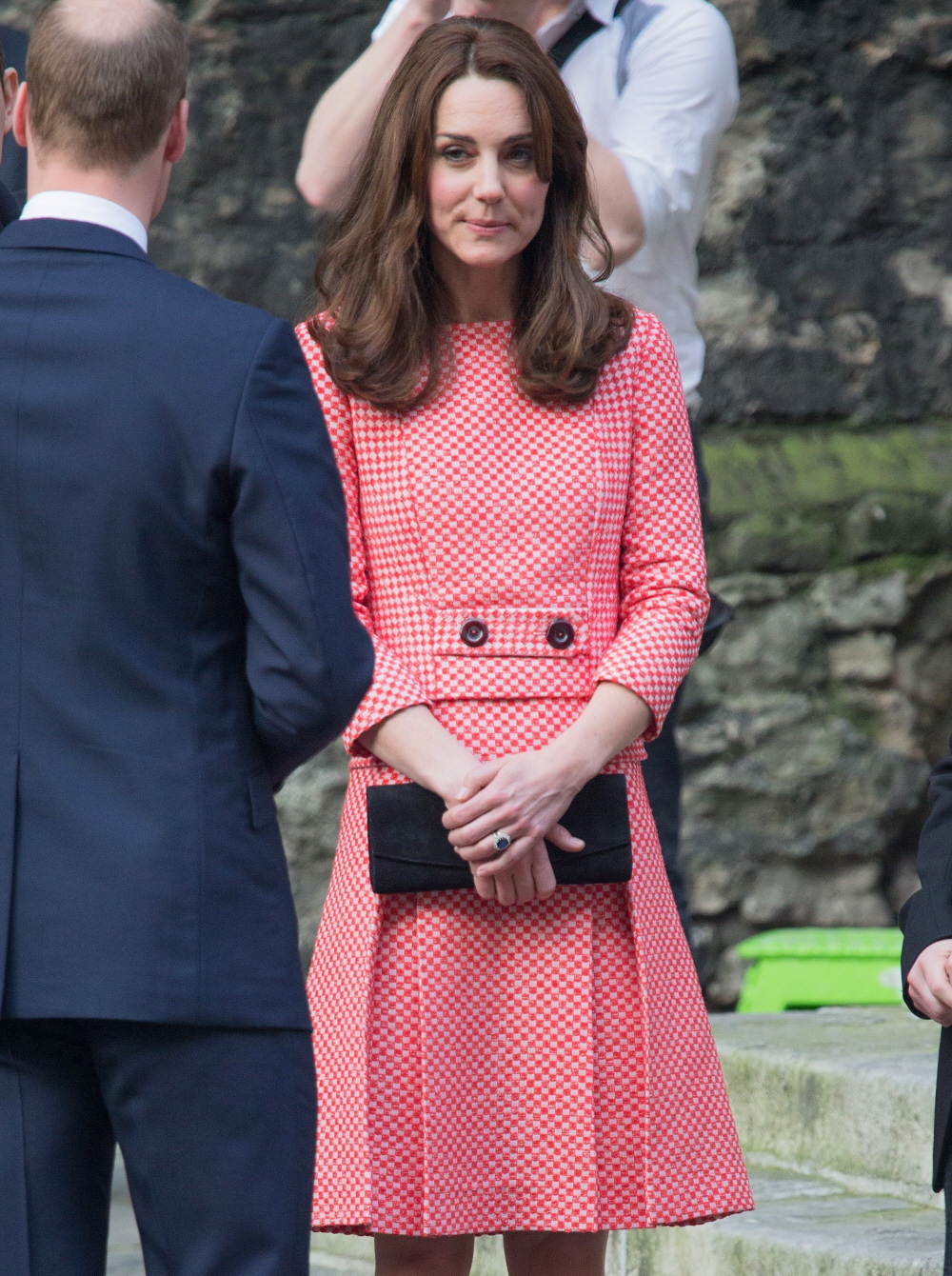 Photos courtesy of WENN, Fame/Flynet.