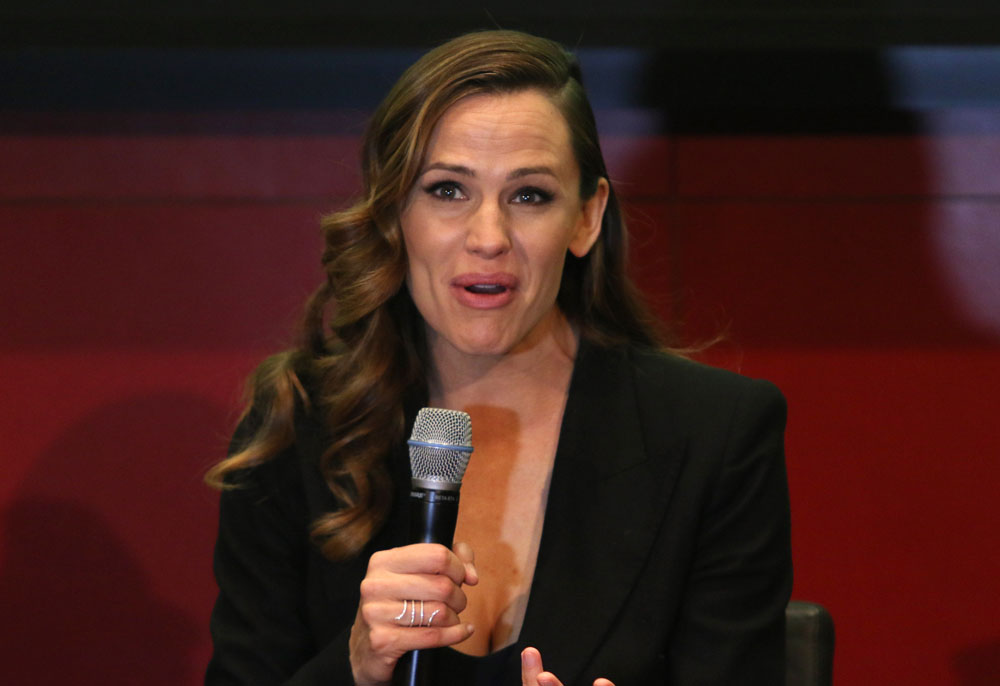 It seems like the timing of Jennifer Garner's new movie, Miracles from Heaven, was perfect to upstage her estranged husband's promotion for Batman v. Superman. There's Garner, doe-eyed and sweet, and Affleck, reticent and ashamed, as they talk to the press following their high profile split and his cheating scandal. It's pretty clear who is calling the shots in this press blitz and I have to give it up for Garner, she's winning this round.
Both Garner and Affleck did interviews yesterday. Garner was on The Today Show while Affleck did Ellen. The videos are below and here are some quotes from each. Affleck got his split explanation out of the way and then talked about his kids – you can tell he adores them as he got as animated as possible through the Botox. Garner touched on topics related to her film, she got choked up talking about sick kids, and then she addressed her breakup.
Ellen to Affleck: I know it's been kind of a challenging year and what I love is that you and Jen are putting the kids first and we see you with the kids all the time and I think that's the most important thing.
Absolutely we're good friends and we're doing our best and our kids are fabulous and we're working our best for them.

---

Savannah to Garner: Did you find that your own perspective on things changed at all [doing this movie]?
It's not something I have ever spoken about before this film [but] I grew up going to church every Sunday. Ben and I took our kids home to West Virginia to be baptized in my family's church. The thing about this film was it kind of encouraged me to reengaged into participating in raising my children so that they had the same background that my parents gave my sisters and me.

It must have been wrenching to go through [this movie]
It was wrenching to go through it, but I didn't have to look far to remind myself that I was going home to healthy kids [gets choked up]… there are moms sitting in hospital rooms right now all over the world watching their children suffer through something unimaginable so the least I could do was pretend for Christy. [The woman she plays.]

You happen to be going through a hard time in your own life as your were shooting this film. So many people just adore you Jennifer and they just want to know how you're doing. If they could give you a hug I think they would.
People have been so kind to my whole family and we really do appreciate it. We're doing really well. The kids are great and they'll be getting up and going to school soon and Ben is there and will be taking them and we will make it work.

It's not easy to go through something like that in the public eye.
It's not easy to go through it period. Going through it in the public eye it's just another facet of it. For anyone when your life shifts in any way it's tricky enough, but I have found people to be so warm and loving that it hasn't been nearly as bad as you might imagine.
[From Ellen and The Today Show]
During Affleck's interview he got surprised/ambushed by a guy in a Wonder Woman costume about halfway through. He claimed he was "genuinely scared by that" although we'll have to take his word since his expression is permanently set to "surprised." I truly hope that wears off for him. Garner is Botoxed too but it looks less extreme on her, probably because she's a woman and/or her treatments were a while ago.
As for these two – they have to talk about it now, there's no escaping it after that months long press blitz about their breakup and conscious uncoupling. Yes it's for the kids and it's great that they're not making it acrimonious, but that wouldn't be good for their brand either. I think this role was a strategic choice for Garner. I've underestimated her for years.
Garner on Today:
Affleck on Ellen: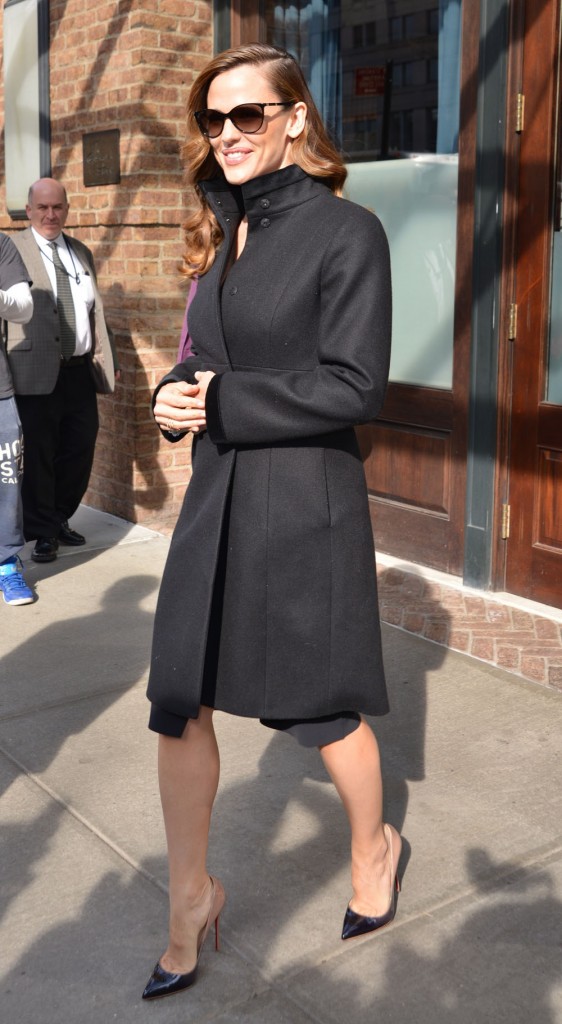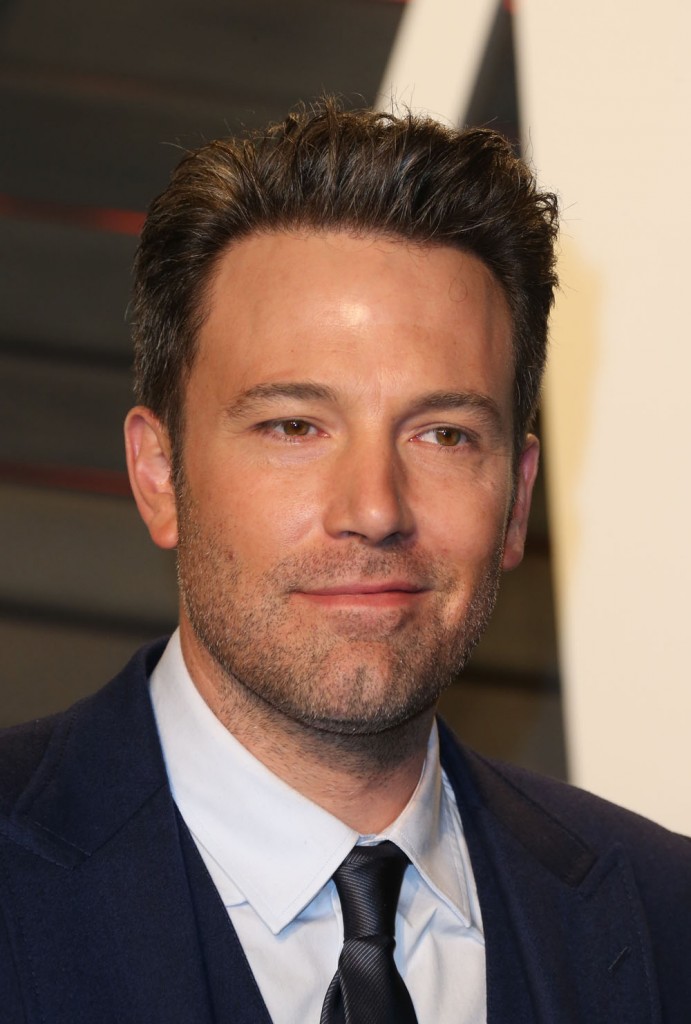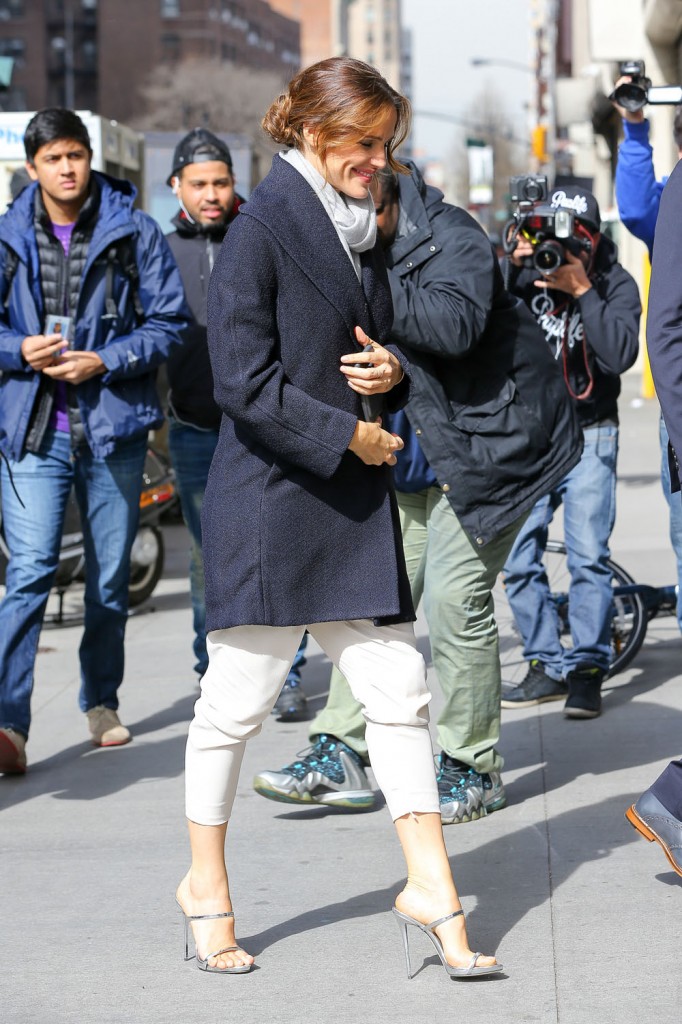 photos credit: WENN and FameFlynet