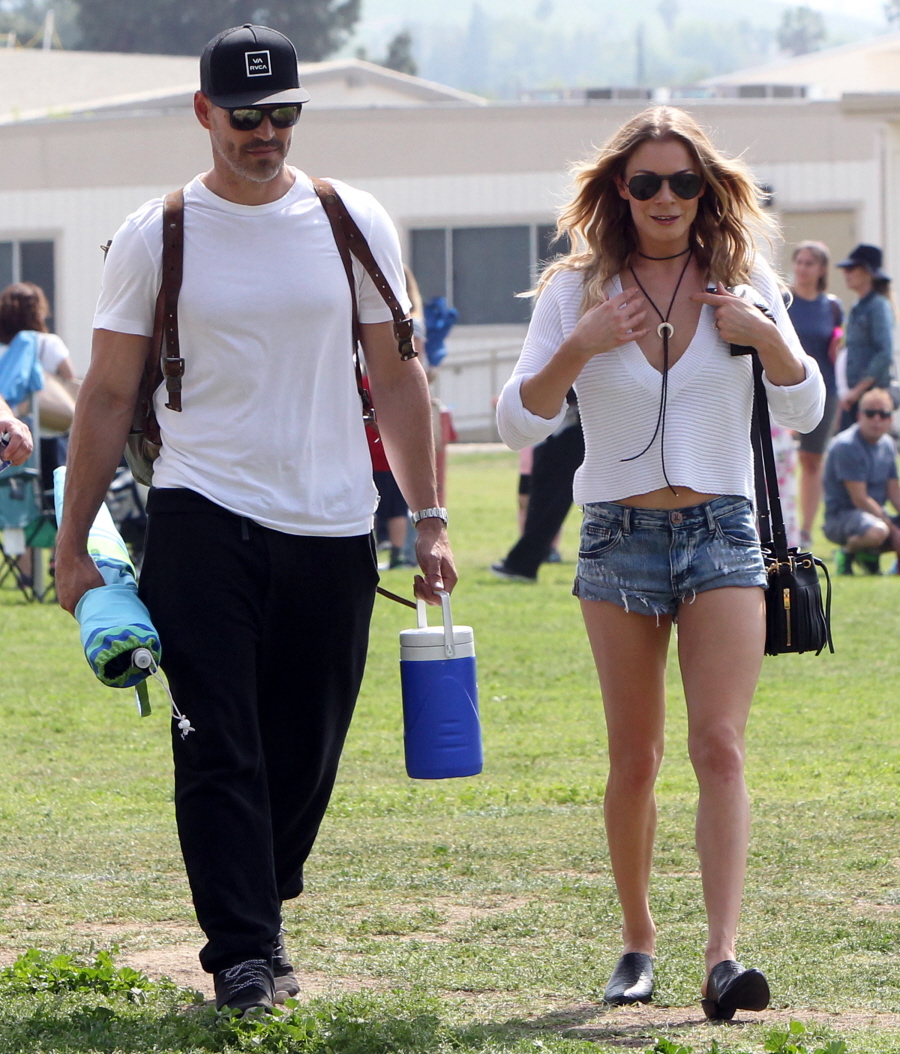 We can go months without talking about LeAnn Rimes, and for that, I'm grateful. But spring is here and summer is on the way, which means LeAnn has emailed her step-sons' Little League and soccer schedules to the paparazzi so they can get plenty of photos of her in short-shorts, posing as the Best Step-Mom Ever. These are photos from this weekend, where LeAnn and Eddie were attending one of the kids' soccer games. Of course LeAnn wore shorty-shorts and a low-cut sweater. Everything is all about LeAnn, always!
We haven't really talked about LeAnn in more than a month, and even then, it wasn't really because LeAnn was doing something new. In February, Dean Sheremet was promoting his cookbook, and he ended up talking about LeAnn a bit in interviews and the book. LeAnn's lawyers sent Dean a threatening letter about it, but I don't know if anything came out of it. I mean, Dean still promoted his book and we haven't heard anything about LeAnn actually suing him, so maybe she dropped the issue. Which is so unlike her.
What else? She's still posting a lot of stuff on social media, but she's been somewhat quiet and un-newsworthy lately. Usually if we get a few months of quiet, that means something big is coming down the pipeline. We'll see!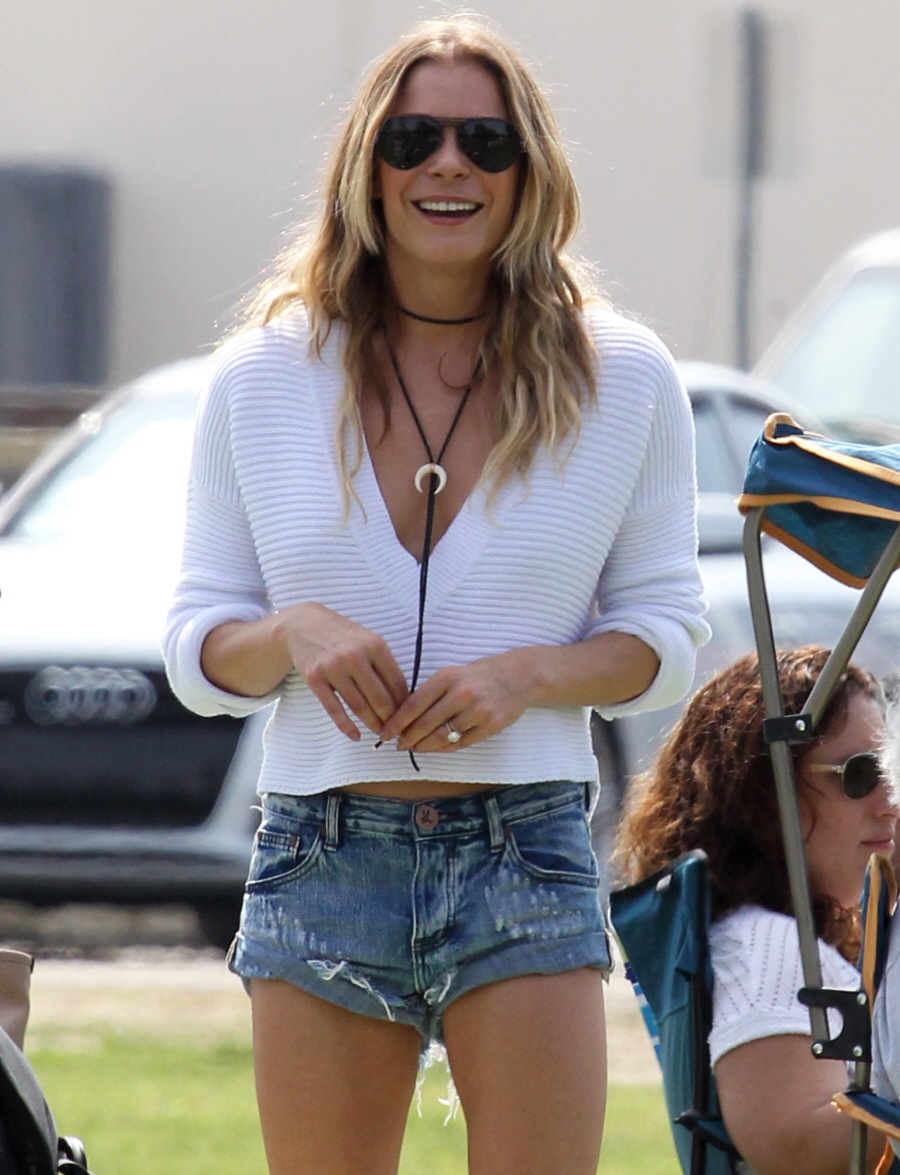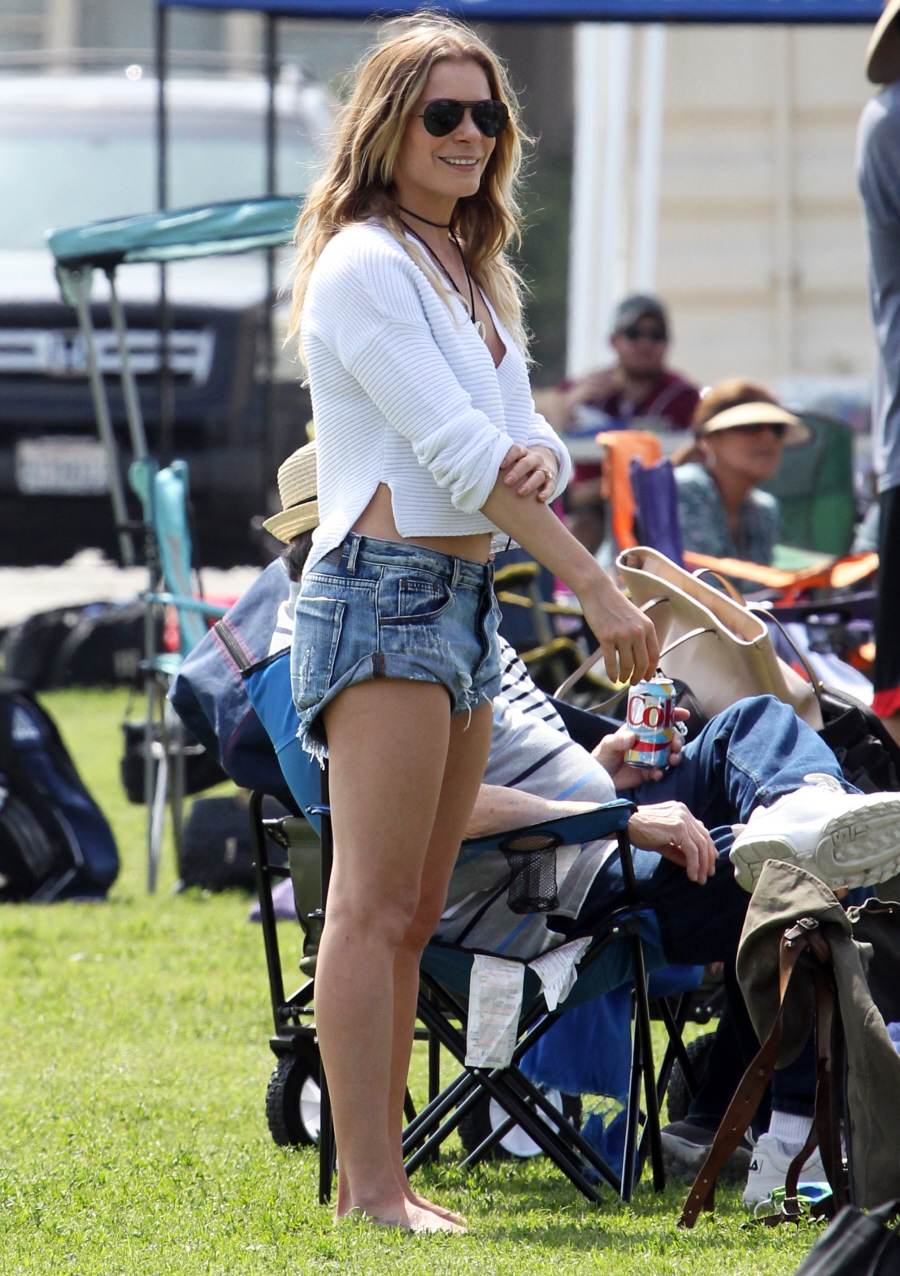 Photos courtesy of Fame/Flynet.