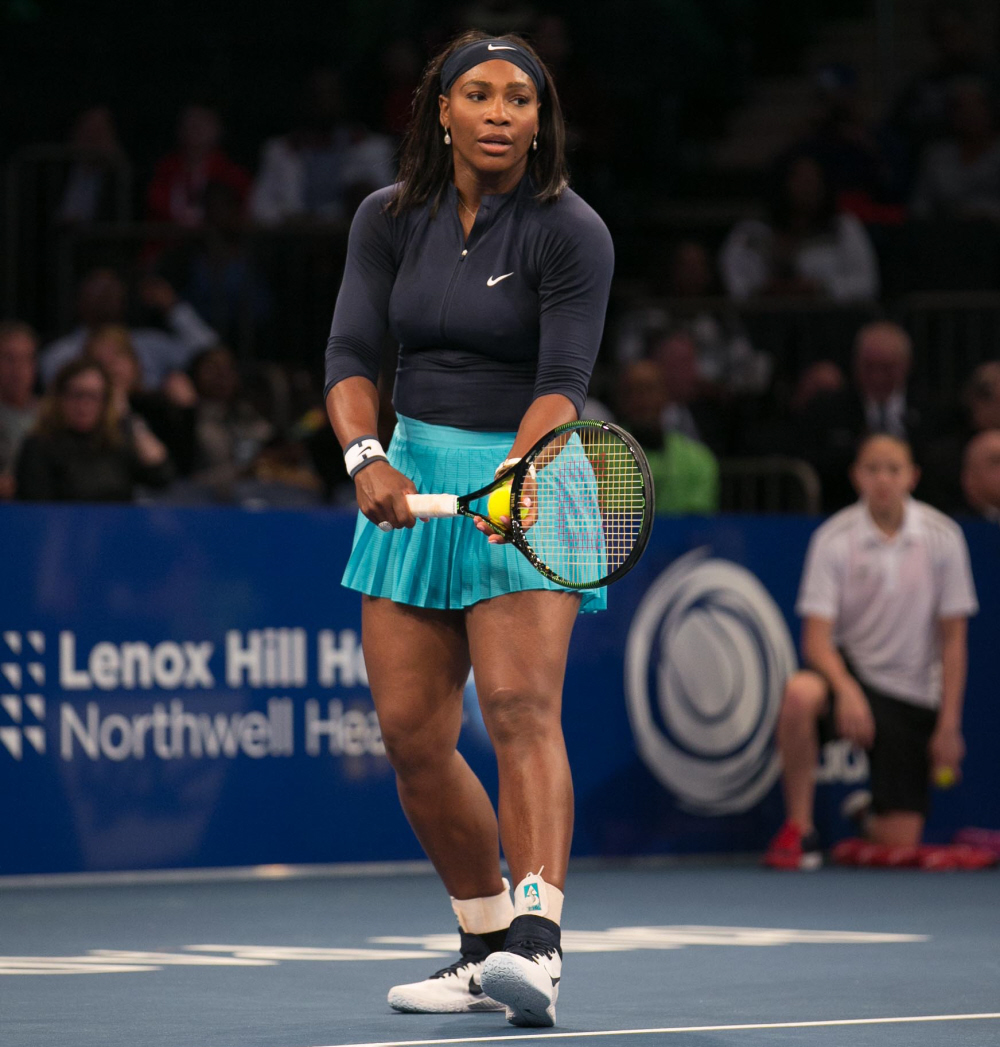 For the past week, all of the major tennis players (save Maria Sharapova) have been at Indian Wells for the BNP Paribas tournament. Serena Williams has a lot of difficult history in particular at Indian Wells, and she personally boycotted the tournament for years after the crowd booed her and hurled racial insults at her. But she has returned after years of soul-searching and this year, she made it to the finals, but lost to Victoria Azarenka. During the press conference after her defeat, Serena was asked about a controversy that sprang up in Indian Wells over the weekend – apparently, the CEO of Indian Wells, a man named Raymond Moore, has some terrible thoughts about female tennis players. Moore said openly at a press conference:
"…You know, in my next life when I come back I want to be someone in the WTA [Women's Tennis Association], because they ride on the coattails of the men. They don't make any decisions and they are lucky. They are very, very lucky. If I was a lady player, I'd go down every night on my knees and thank God that Roger Federer and Rafa Nadal were born, because they have carried this sport. They really have. And now the mantle is being handed over to Djokovic and Murray and some others. You know, that's good. We have no complaints. You know, we pay equal prize money. Do all those things. We don't have any complaints."
His comments were widely condemned almost as soon as he made them, and to be fair, he apologized right away. So, Serena was asked about his original statements and this is what she had to say:
"Obviously, I don't think any woman should be down on their knees thanking anybody like that. I think Venus [Williams], myself, a number of players have been—if I could tell you every day how many people say they don't watch tennis unless they're watching myself or my sister, I couldn't even bring up that number. So I don't think that is a very accurate statement…I think there is a lot of women out there who are more…are very exciting to watch. I think there are a lot of men out there who are exciting to watch. I think it definitely goes both ways. I think those remarks are very much mistaken and very, very, very inaccurate."

Williams was also asked if she thought his comments could have been taken out of context or misconstrued.

"Well, if you read the transcript, you can only interpret it one way. I speak very good English. I'm sure he does too," she said. "You know, there's only one way to interpret that. Get on your knees, which is offensive enough, and thank a man, which is not—we, as women, have come a long way. We shouldn't have to drop to our knees at any point."
For the nitpickers out there (like me) who winced at "I speak very good English" and "I think there is a lot of women," I think we should remember that she was speaking after she lost the final in 90-degree-plus heat, you know? She was tired. As for the substance of what she's saying, ABSOLUTELY YES. The fact that this is what the Indian Wells CEO really believes, and he believes he's free to say it out loud is offensive enough. But the imagery he used is really disgusting too. "We shouldn't have to drop to our knees at any point." Serena is forever the #GOAT.
Photos courtesy of WENN, Getty.