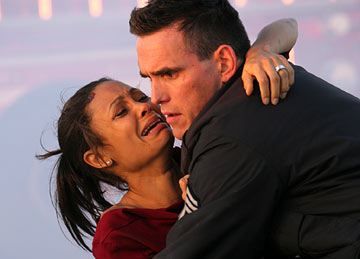 There was at least one surprise at this year's Oscars, and it was a big one. Crash won best picture in an upset over favorite Brokeback Mountain! There was audible surprise from the audience.
Brokeback won best director for Ang Lee and best adapted screenplay. Crash won for best original screenplay and best picture. More Oscar results.
The Oscars are done finally and let's hope they cut them way, way down next year. Jon Stewart was great but there were too many clip montages and small, boring awards.
Update: The NYT predicted that Crash would win best picture. All of their Oscar predictions were accurate. I really wanted Brokeback to win and assumed that the NYT would be wrong.