Last fall, we learned that Frances Bean Cobain had gotten secretly married. I had actually forgotten all about it, so I had a "???" thought bubble over my head when I read the news about her sudden divorce. To recap, Frances is currently 23 years old. Initially, last fall, the story was that Frances quietly married Isaiah Silva, her then-boyfriend of some-odd five years. The story was that the wedding went down around October 2015. But as we now learn, they were actually married less than two years ago. And now that Frances is done with him, she wants to make sure he doesn't get her money.
Frances Bean Cobain is pulling the plug on her marriage, and she wants to make it clear to her husband … he may look like Kurt Cobain, but his money is all hers. Frances married Isaiah Silva back in June of 2014. 31-year-old Isaiah is in a rock band called The Eeries.

They've been together for 5 years but married for less than 2, and it seems 23-year-old Frances is nervous enough to include in her divorce docs that Isaiah should not even think about making a money grab for her dad's estate — reportedly valued at $450 MILLION. She indicates in the docs she's open to paying him spousal support. They have no kids.
This, ladies and gentlemen, is why you need to call Laura Wasser before you even get married. Because Wasser will talk a young, love-stupid, rich woman into getting a pre-nup. That way there won't be a scramble to protect your assets after the marriage falls apart. While I'm guessing that Frances' fortune is already well insulated from any potential golddigger dudes, this is a dangerous game to play with a $450 million fortune. As for the divorce… meh, classic starter marriage. I actually applaud Frances for being so low-key about her personal life.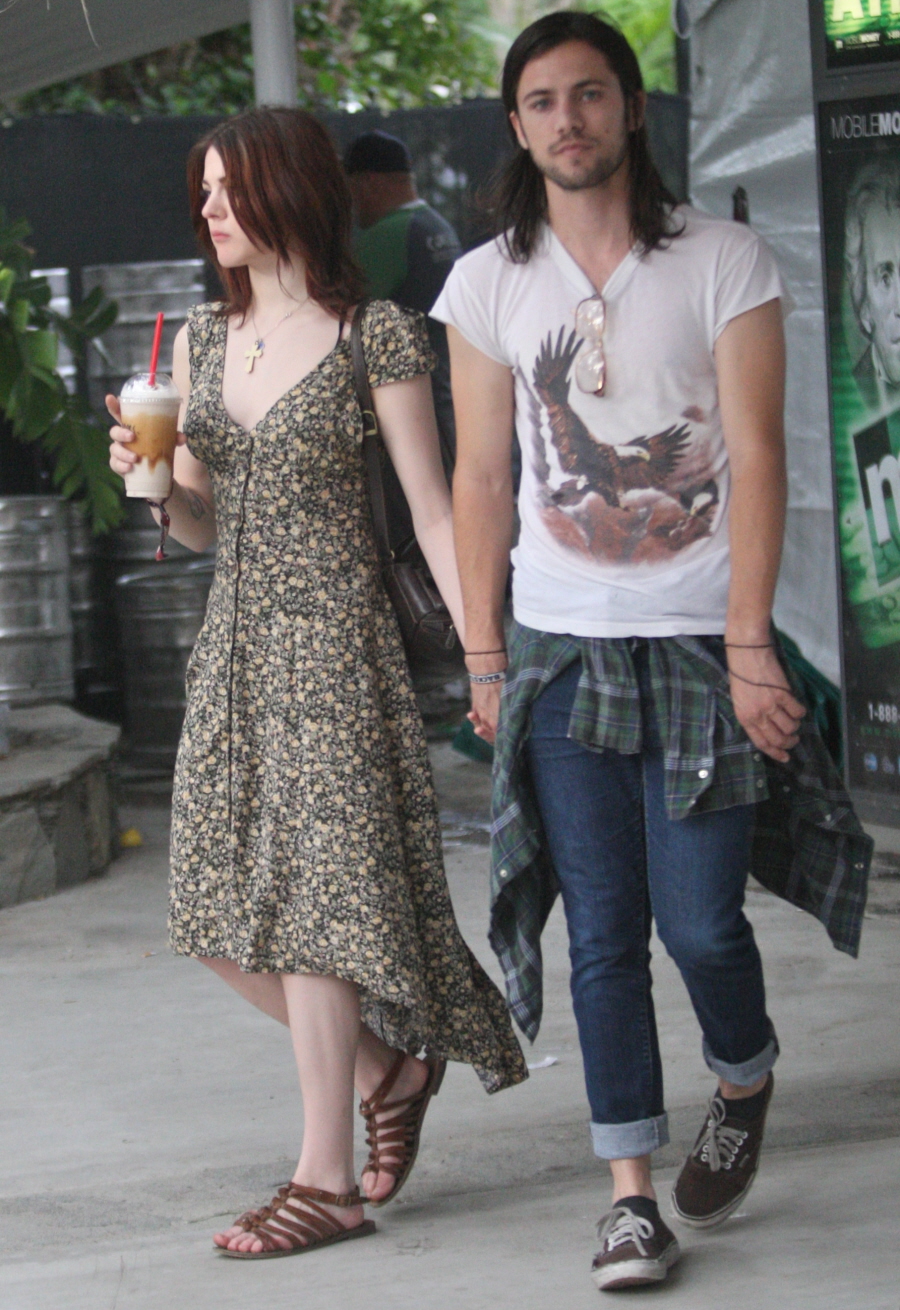 Frances also made a rare public appearance three days ago with her mom in LA. Huh.
Photos courtesy of Getty, WENN, Instagram.