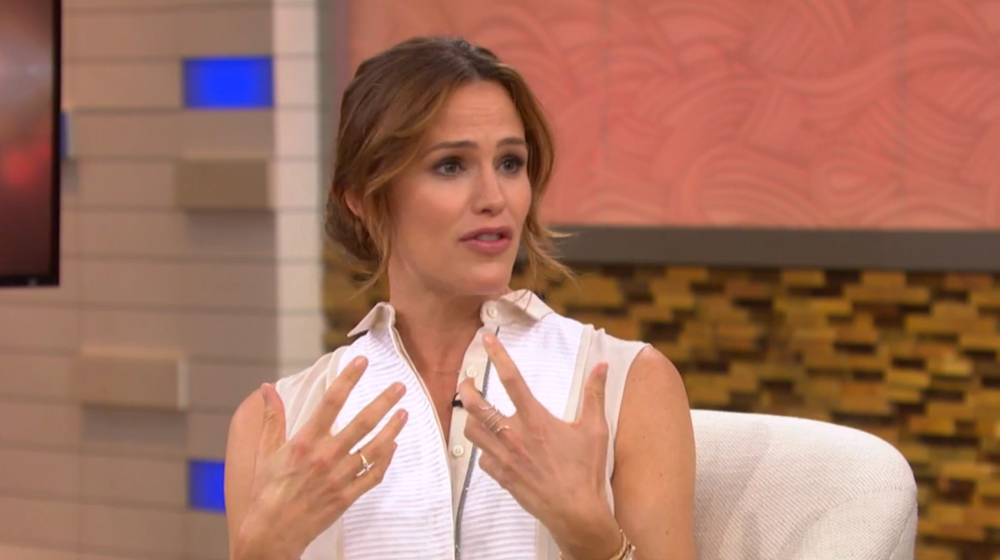 Jennifer Garner was on Dr. Oz yesterday. I saw a clip on Dr. Oz's website and she was in a very fug beige and white loose sleeveless jumpsuit. She talked about the themes in her film Miracles from Heaven, faith, spirituality and ilness and she also discussed fame and the paparazzi. She said that her son, Samuel, four, hates the paparazzi and talks about it often. That just made me feel for the little guy. She also claimed that fame doesn't necessarily change people but that it tends to bring out different aspects to their personality, which was interesting to me.
On faith and upbringing
I think they're just lucky for me; they were instilled in me when I was so young. My parents did such a great job of raising my sisters and me in a world where faith was part of our lives. We went to church every single week. We were not ever guilted; we were not, nobody talked about hell in our house. It wasn't a dark thing ever, it was only something positive. And our church was and is, you know for my parents and my little sister's family who are still going to the same church in Charleston, West Virginia. It's the center of our social lives, as well as, a spiritual center… [However] we should be able to push and pull [at religion] and question it. That's part of who we are.

On if fame changes people
I don't know. I don't know that it does. I've lived in LA a long time and I know a lot of really incredible, down-to-earth people. I think a few people are kind of more into the idea of fame or whatever, but they were like that when they were kids, I'm sure. You kind of go into it and you–I don't know. I don't see people changing in some huge way. You are who you are. Maybe it exacerbates different–whatever quality of you is going to stand out the most, like a burr. It might exacerbate it, but I don't think that it's going to change it. So maybe in me it's just bringing out my down-to-earthness so I feel like some earth mother.

On her son and the paparazzi
It's a shame because I have a 4-year-old son and of all my kids, he hates them the most. He hates them. And every time he sees the cameras, which is still every day, and he says, 'I don't like that. There are two things I don't like, mom. I don't like cameras, I don't like men with cameras and I don't like being laughed at. I don't like if I feel like you're laughing at me.' And I say, 'I can control not laughing at you', although he is so funny, but we have to talk about the fact they can't hurt you. They can't touch you. They're far away. We can't make them go away. 'We just have to live our lives, son, and do the best we can'. And you know what? That is just something he's gonna have to grow up with, because if we move to Timbuktu, some person in Timbuktu's gonna buy a camera and follow us around.
[From Dr. Oz via Broadway World]
Garner really uses the paparazzi to her advantage, as does Ben, when they have films to promote. There's a chicken and egg question to be posed about that, like when did it get out of control and by continuing to play nice for the paparazzi are they perpetuating it? Is that blaming the victim, though and aren't they just making due with what's already happening or are they complicit? It's interesting that Garner, who campaigned for stricter paparazzi laws in LA, says that it wouldn't matter if her family moved. It would absolutely matter. You barely see paparazzi photos of Scarlett Johansson and her kid because she moved to Paris. You don't see photos of Nicole Kidman and Keith Urban and their daughters at home in Nashville. The Garner-Afflecks shouldn't have to move to avoid the paparazzi, but that's kind of a weak argument.
Also her whole theory about fame bringing out certain personality traits is reminiscent of the Buzzfeed editorial yesterday on how she reinvented herself in the public eye as an everymom. Maybe she is one or maybe it's an exaggeration for whatever reason.
As for Garner's plans for the near future, she's currently filming Tribes of Palos Verdes and said in a recent press conference that when that wraps "I'm all kids all the time through the end of school and summer." I'm sure we'll see photos of that.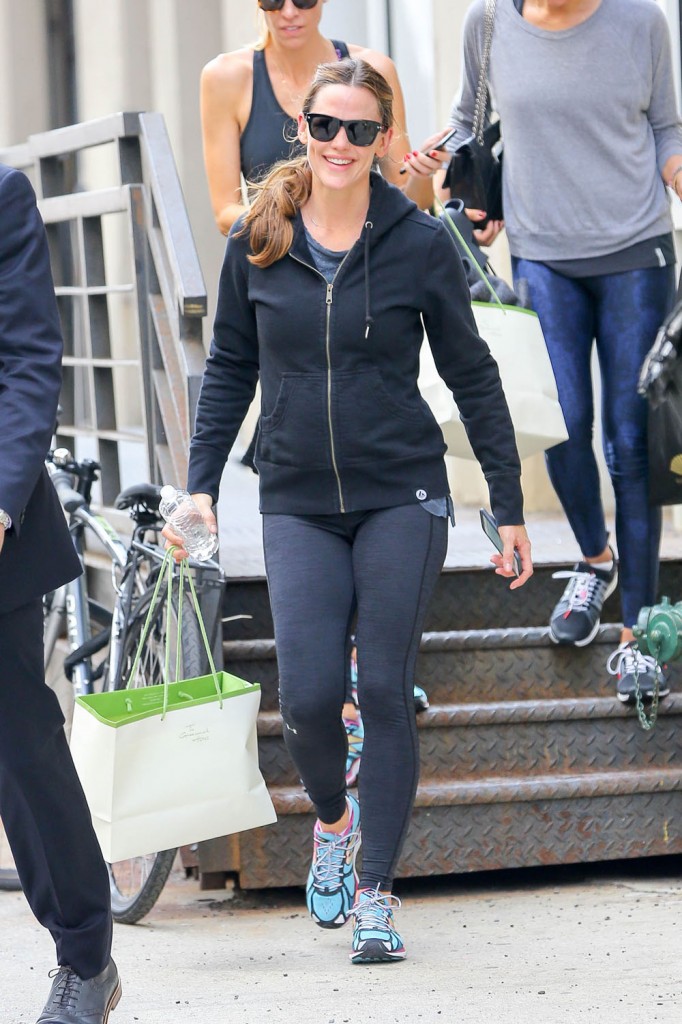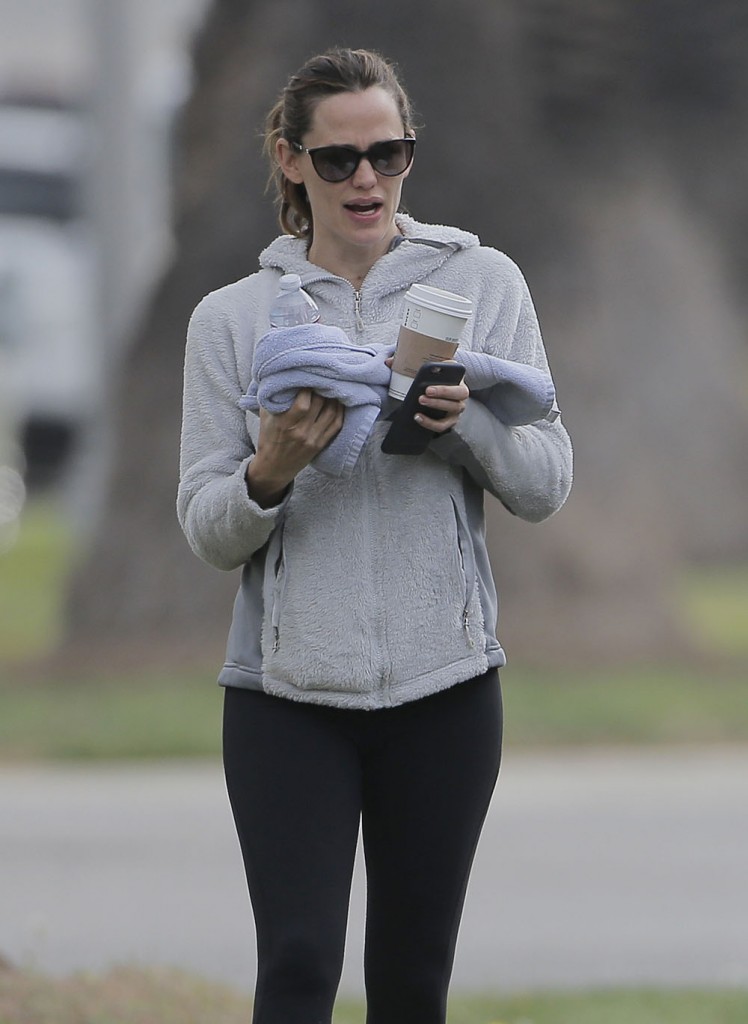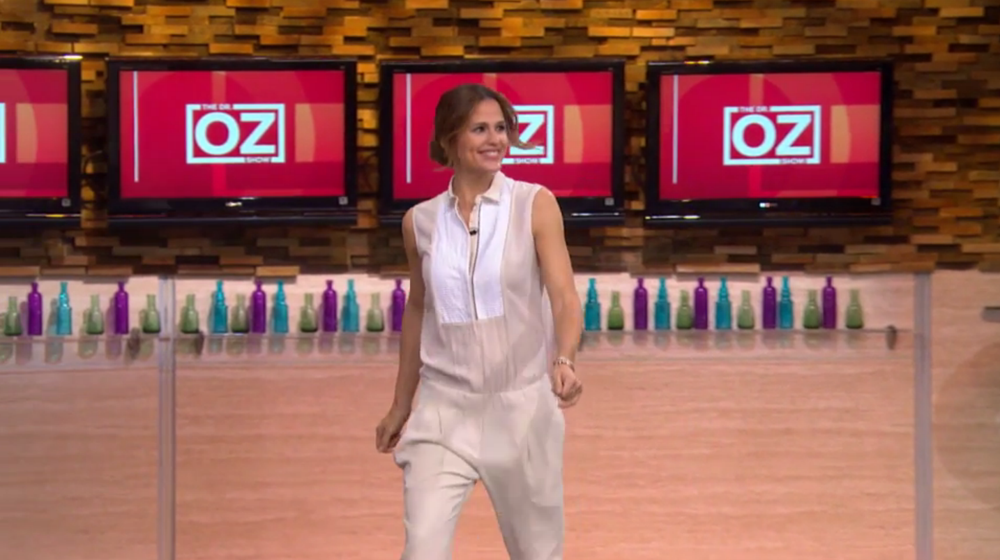 Photos credit: Dr. Oz and Fame Flynet