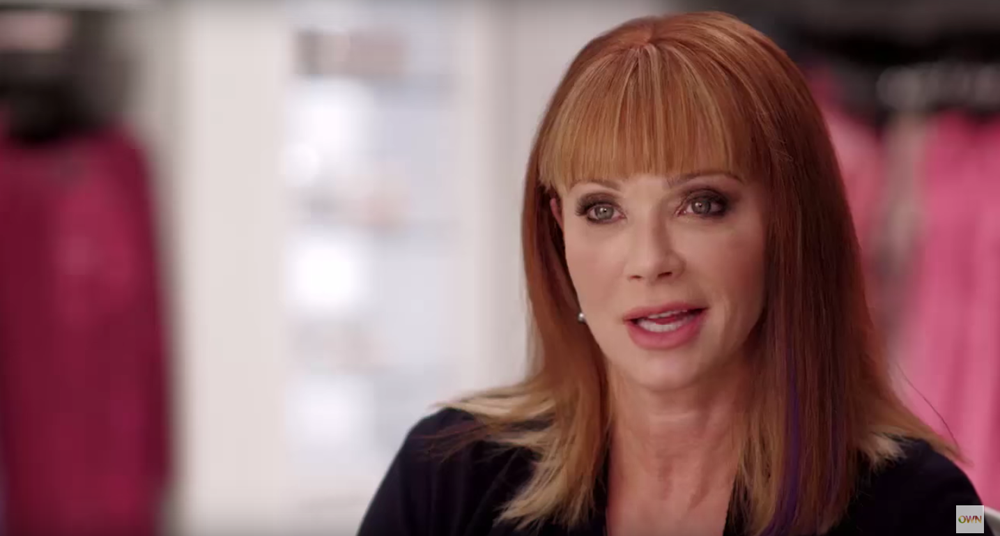 Lauren Holly has been working primarily in TV since the mid 90s, when she was known for her role in 1994's Dumb and Dumber, with Jim Carrey. She was also married to Carrey briefly, from 1996 to 1997. Holly has been doing TV movies as well as shows like Chicago Hope, NCIS, and she's currently starring in Motive on the Canadian CTV network. So she's not as visible as she once was, but she's working steadily, which is nice to hear.
Holly looks quite different than she did in the 90s, which is expected since it's been over 20 years. However she has that kind of homogenous looking "LA face" (credit: Lainey) that so many actresses get where you can tell they've had either injectables and/or plastic surgery. Her lips are puffed up, her face doesn't make as many expressions as it should, and it's clear she's had something done. Kaiser watches NCIS and she told me that Holly's face was incredibly distracting on that show and that it barely moved at times. In an interview on the OWN network's Where are They Now, Holly denies having plastic surgery though and attributes her face to weight gain. Hmmm. She also talks about the fact that she took time off acting to raise her three adopted boys.
On taking a break to raise her three adopted boys
I was absolutely worried about taking a break and trying to go back to acting, especially in my industry, but I went back and I started working. I have to say like even the past three years, I've been busier than I've ever been.

On if she's had plastic surgery
It's funny that you brought up plastic surgery because I've been accused of having a ton and I haven't had any. I'm not saying that I wouldn't but I almost feel like I almost missed that boat, but I'm not against it. I'm 51, things change. A woman wants to look a little younger, gain a little weight it's a natural thing. I look a little fuller just from that. I'm ok with that.
[From YouTube/OWN via The Daily Mail]
Yeah that's not weight gain, that's lip injections and Botox at the very least. I want to give her somewhat of a break because I think that fillers and Botox are so normalized in LA that there really is this hard distinction between "surgery" and going in for injections. To those of us who don't live in big cities, we see these type of faces and they look so obviously altered to us, but people must get used to them, especially when it's their own face in the mirror every day. Just admit to getting Botox and fillers though, people aren't stupid. We know that's not weight gain.
You know who looks great at 57? Andie MacDowell. Maybe she's had a little something here and there but it's not as obvious.
Here's the brief video of Holly on Where are They Now: