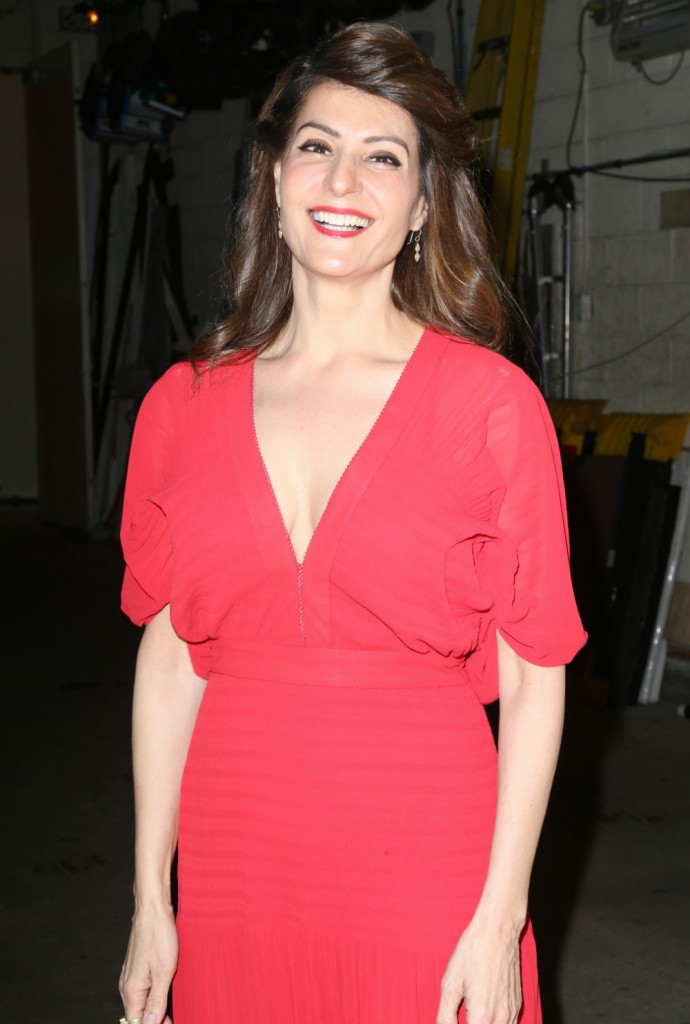 Nia Vardalos has been making the press rounds to promote My Big Fat Greek Wedding 2 in theaters now. We recently discussed that the reason the sequel took so long to write was because of Nia's difficulty starting a family. While I love Nia, I have to report that the film has a miserable 21% on Rotten Tomatoes. In a recent interview for Yahoo Global News, Katie Couric spoke with Nia about parenthood, the movie and her role in Hollywood. You can watch the full video here (it's autoplay, FYI) but here are some highlights:
On how her daughter first day of kindergarten inspired the sequel: "All the other moms were saying goodbye in a very loving and…they were normal people… And I heard a sound that sounded like a banshee wailing and realized, 'oh it's me!' I'm crying so loud I was trying to get control of myself and that's when I realized I couldn't let go and I have morphed into my own suffocating Greek parents."

On writing a role for John Stamos: "His mom had asked me before she passed away if I ever did a sequel, if I would write him a part. Isn't that funny? So sweet, as a mother would do. She was the loveliest person and her memory lives on in Jon, he had such a close connection with her."

On strong roles for women in Hollywood: "There's are so many of us who said 'Look I can't wait for the phone to ring with the job offer. I'm going to call myself and just keep creating my own roles.' But I can't just do it for me, my whole gender's out there looking for work, so I wrote very strong roles for the women, but also for the men. Because I keep saying 'we can't just leave one half of society out.' We don't like it when men do it to us in their movies, so you know the men and women are represented in this – like a family."
I remember how fondly John Stamos spoke of his mother to Howard Stern. The fact that she negotiated a role for him fits perfectly with my image of her. When discussing women writers not waiting for the phone to ring, Nia namechecks Amy Schumer and Mindy Kaling for having created quality work for themselves and fellow actresses. I want to write "Because I keep saying 'we can't just leave one half of society out.'" across the sky.
To aid your John Corbett fantasies, Nia told People about how she asked him to do the sequel, "I called John and said, 'Hey, do you feel like kissing me again?' And he said the ultimate dreamy response – 'always baby.'"
I love Nia and think she is beautiful but the hairstyle she has been sporting lately is not working for me. As you requested, more John *muah*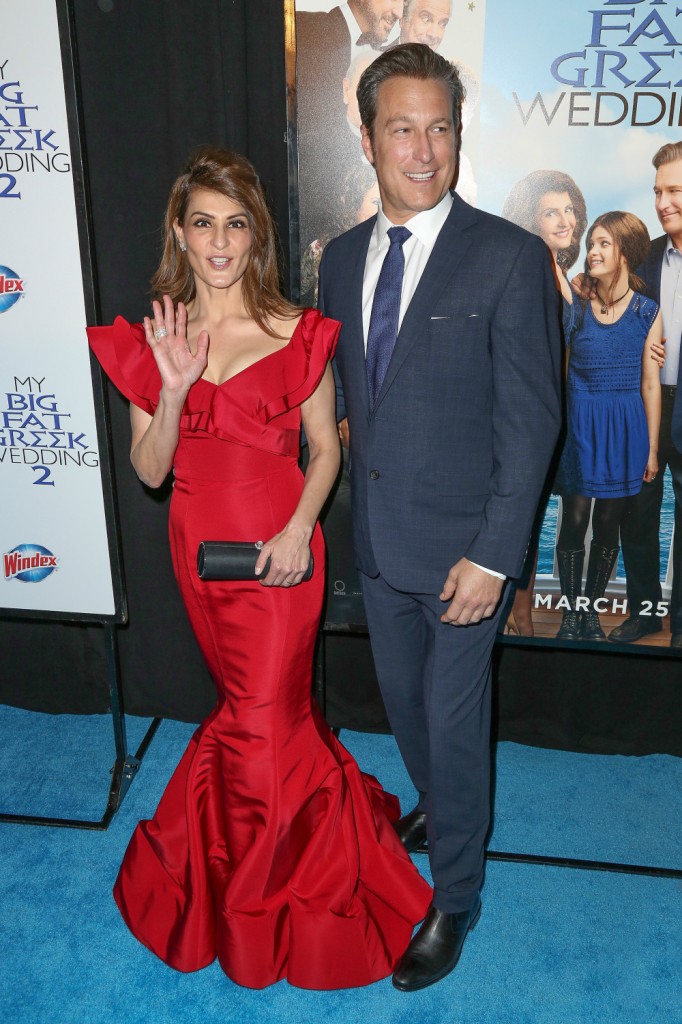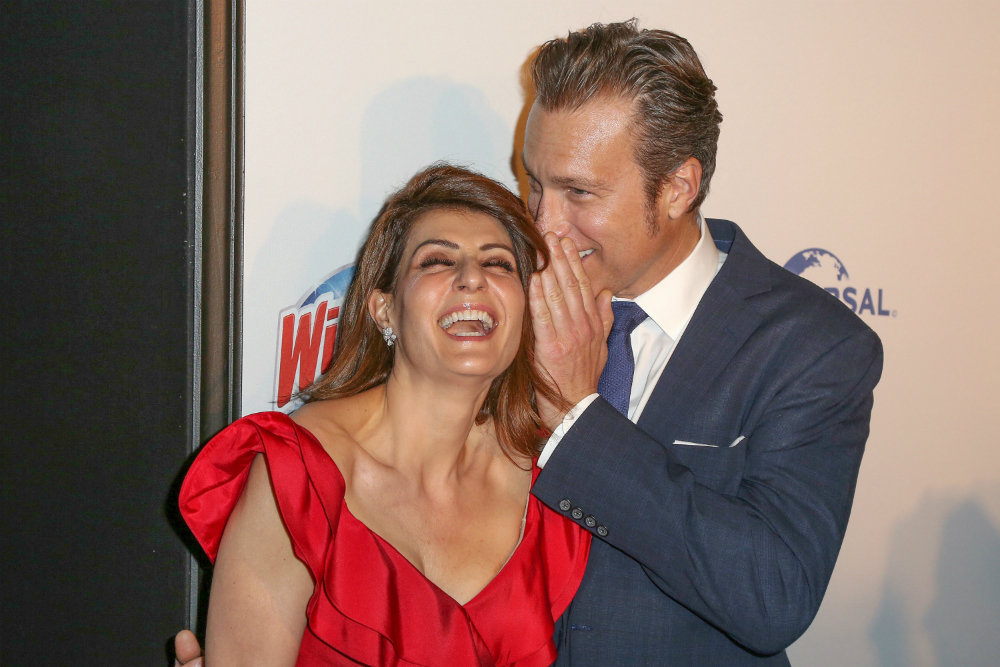 Photo Credit: Fame/Flynet Photos and Getty Images