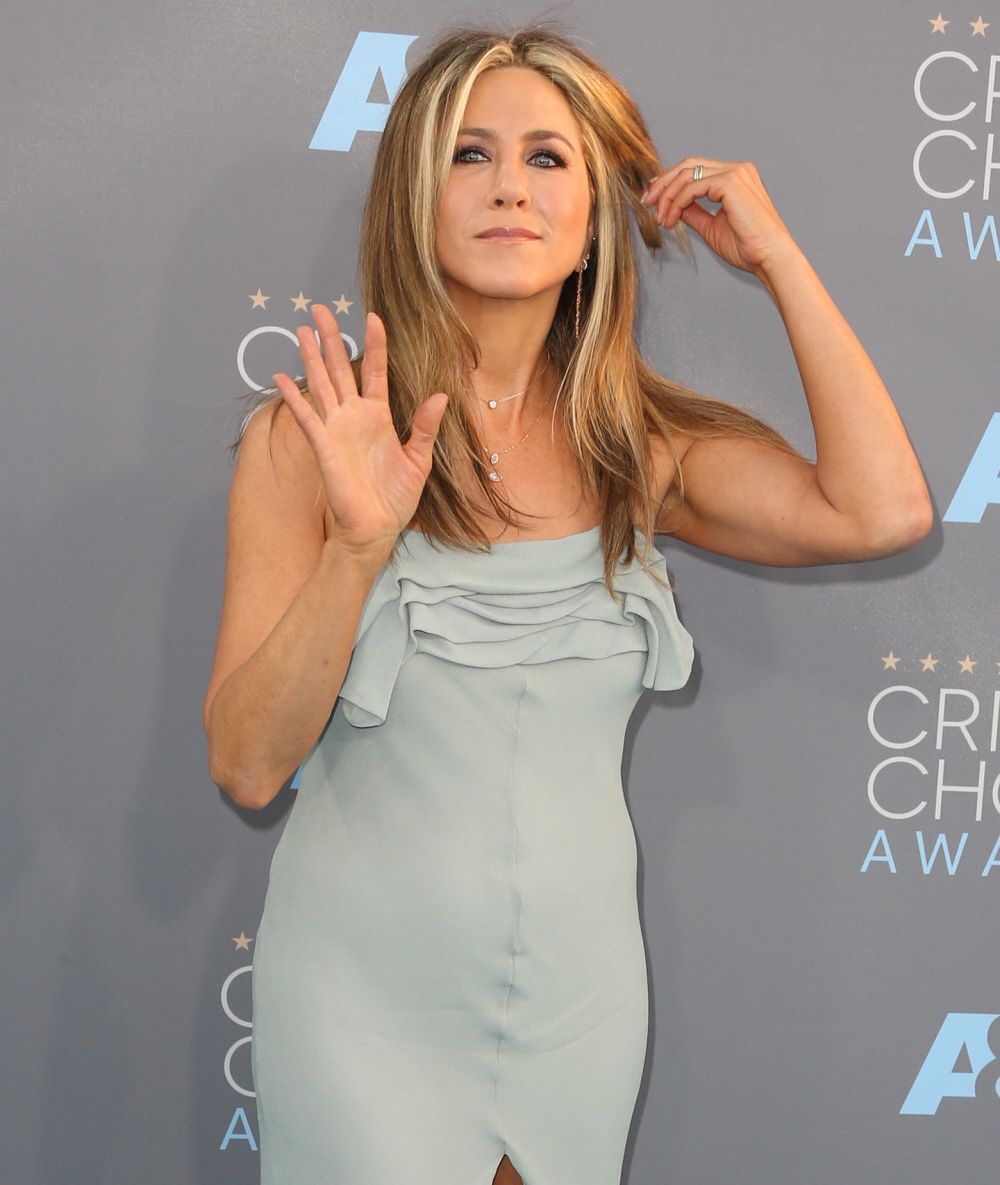 Jennifer Aniston can go months without giving any interviews, then suddenly she'll give three in a week and all of them are about her side-projects and endorsement deals, like Living Proof or Aveeno or SmartWater. This is one of those interviews – she spoke to Well and Good and it's a "Day In the Life" piece, which… I actually enjoy when celebrities do those kinds of pieces. I want to know when they wake up and how they wash their face and what they eat for breakfast. And this Well and Good piece is only about how Aniston spends her mornings (told in first-person, like they transcribed what she told them):
If I'm working, I'm up at 4:30, 5 a.m. If not, between 8 and 9 a.m., because I'm a late-night person—I putter. But usually when I wake up, I'll make my standard cup of hot water with a slice of lemon in there.

Then I wash my face—my whole face regime is just soap and water to wake myself up, then some sort of Aveeno daily moisturizer that's got SPF in it. It's quick. I never linger too long anywhere, to be honest; things need to be as easy as possible [for me]. And when I'm on a movie I don't have time to be leisurely, so then my whole routine gets sped up.

There's usually some sort of meditation at that point. Usually 20 minutes, or 10 if I can't get the full amount of time in. It's a set [Transcendental Meditation mantra] that I do every time.

Then we have some breakfast. Usually I'll have a shake, with some sort of pure protein, then bananas, blueberries, frozen cherries, stevia, a vegetable mix of dynamic greens that goes in there, maca powder, and a little cacao. There's a collagen peptide that I've been loving—I've been seeing a difference! My nails are stronger and there's a healthier… how do you explain it? A glow. It's sort of that working from the inside-out thing.

If I don't have a shake, I'll just have some toast and poached eggs with some avocado. Or millet cereal with almond milk and bananas—it's really yummy, and you can get it hot for winter months.

Then I'll go do a workout of some sort. I have a trainer, a wonderful woman who I do this spin-yoga class [with]. We spin for half an hour, and then do yoga for 40 minutes. That's pretty intense. Then I go to a gym, where I do strength training or just my own thing on the treadmill, the bike, or the elliptical, just to change things up. Keeping your body confused is always the key for me.

The treadmill can be hard! If I'm watching television I can't run, because I have to focus on what I'm listening to. [So] it's usually music. And it's really good to get sprints in, to get in that interval training, because it's monotonous to do one pace. The whole time your body goes, "I know what's happening…" It's good to pump it up and then take it down.
Yet another person who works out early in the morning. I just don't know how you people do it. I've been changing my weekend routine a bit this month, and I've been going to gym early Saturday mornings and it has been – no joke – KILLING me, just to do an early-morning workout once a week (and work out as normal in the afternoons throughout the week). While the early morning workouts go by quickly enough (that's nice, truly), I'm really not in the mood to work out first thing, and I end up feeling tired throughout the day. And not only does Aniston believe in morning workouts, she does two-to-three workouts! Spin, yoga AND something else on top of that. That's like a solid two hours every morning, right?
As for her breakfast, meditation and face-washing… that sounds normal enough to me. I need about ten minutes of quiet in the morning too, but I don't call it meditation. And I just do soap and water in the morning too (no Aveeno!).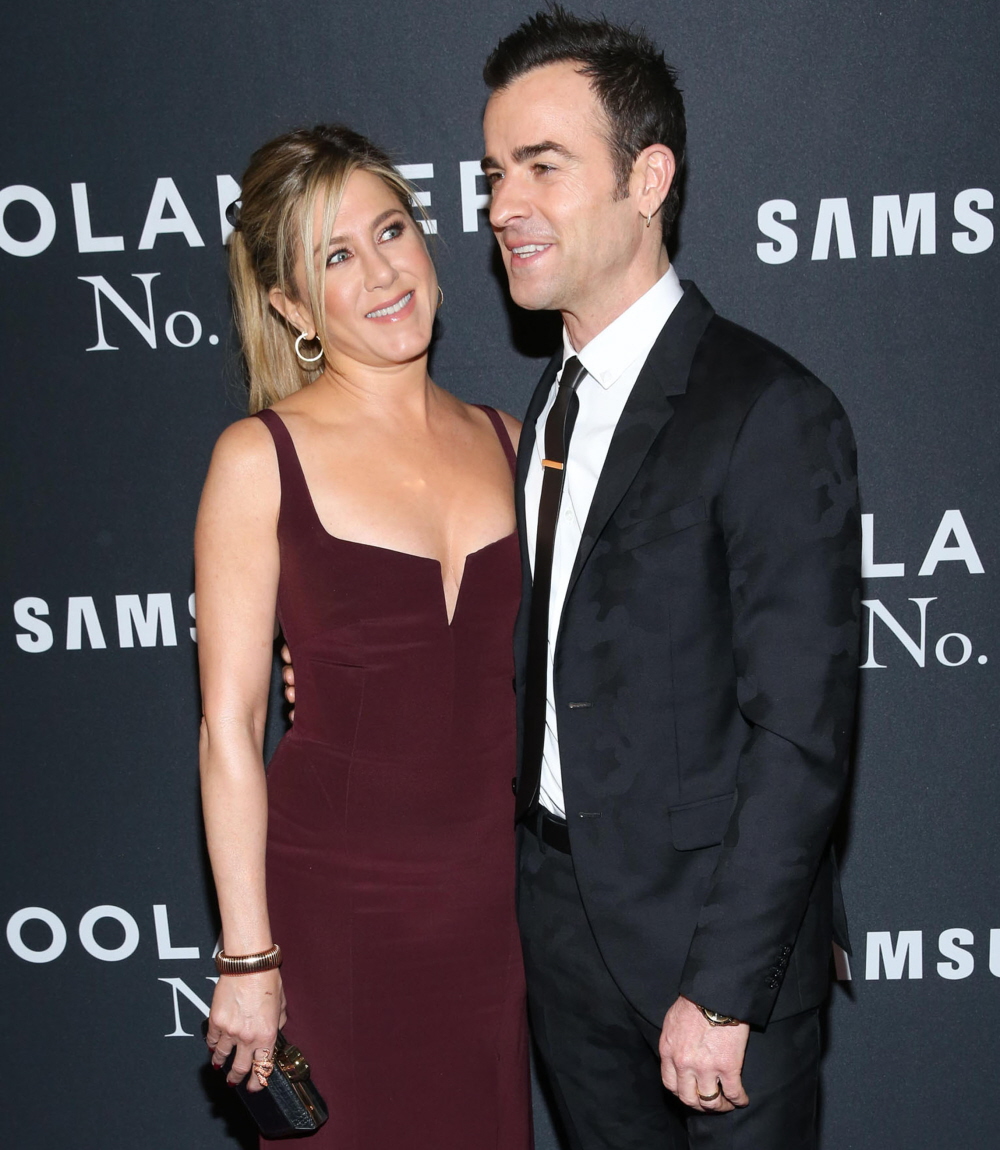 Photos courtesy of WENN, Fame/Flynet.