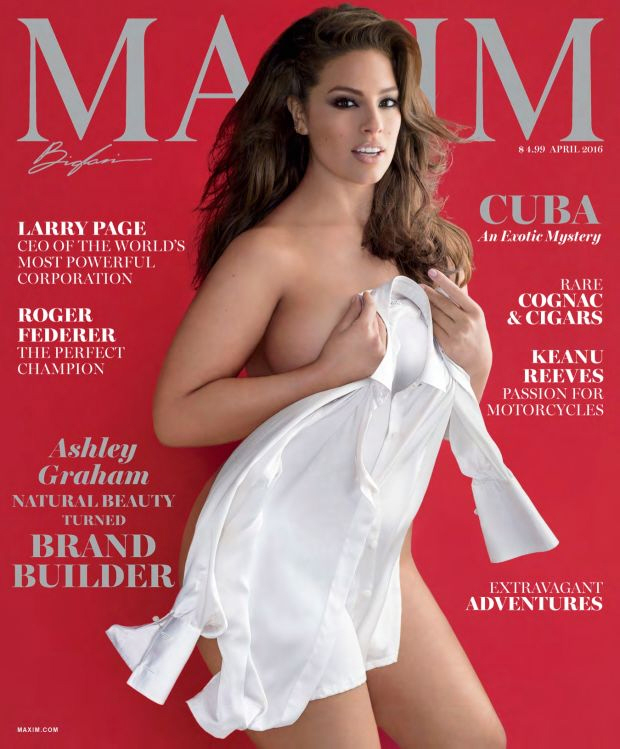 Ashley Graham is everywhere these days! I kind of love it. I think it's a combination of things – she probably has a really great booking agent, plus she's riding a more body-positive movement, plus she's absolutely gorgeous and very well-spoken. She's a great advocate for plus-sized modeling, even though she hates the term "plus-sized." This year, Ashley has already scored her first Sports Illustrated Swimsuit Edition cover (becoming the first plus-sized model to ever cover the edition), and now she's scored her first-ever Maxim cover. Finally… size equality in how we objectify women! In truth, I'm actually pleased by this. There are a lot of men in this world who would prefer to have a girlfriend who looks more like Ashley Graham rather than Candice Swanepoel. And why shouldn't their interests be represented too?
Of course, there's already a controversy about Ashley's cover. The Daily Mail noted that many of Ashley's fans and social media followers were openly wondering and discussing whether the cover has been Photoshopped. My take: I think they definitely Photoshopped her thighs on the cover to make them smaller and "smoother." But beyond that, I don't think they did much with her top half. That's her face, those are her arms, etc. There are also complaints about how covered-up Ashley is on the cover, because previous Maxim covers (featuring size-0 women) have been very… skin-baring. That's quite common, from what I've seen, and not just on men's magazines. When fashion magazines dare to use a bigger woman in an editorial, they either just use face shots, or they bury the woman in fabric to hide her body.
You can read Ashley's barely-there interview here, plus you can see all of the NSFW photos. She dreams of becoming her own mega-brand, like Jessica Simpson or Tyra Banks. She wants to take over the world. Let her!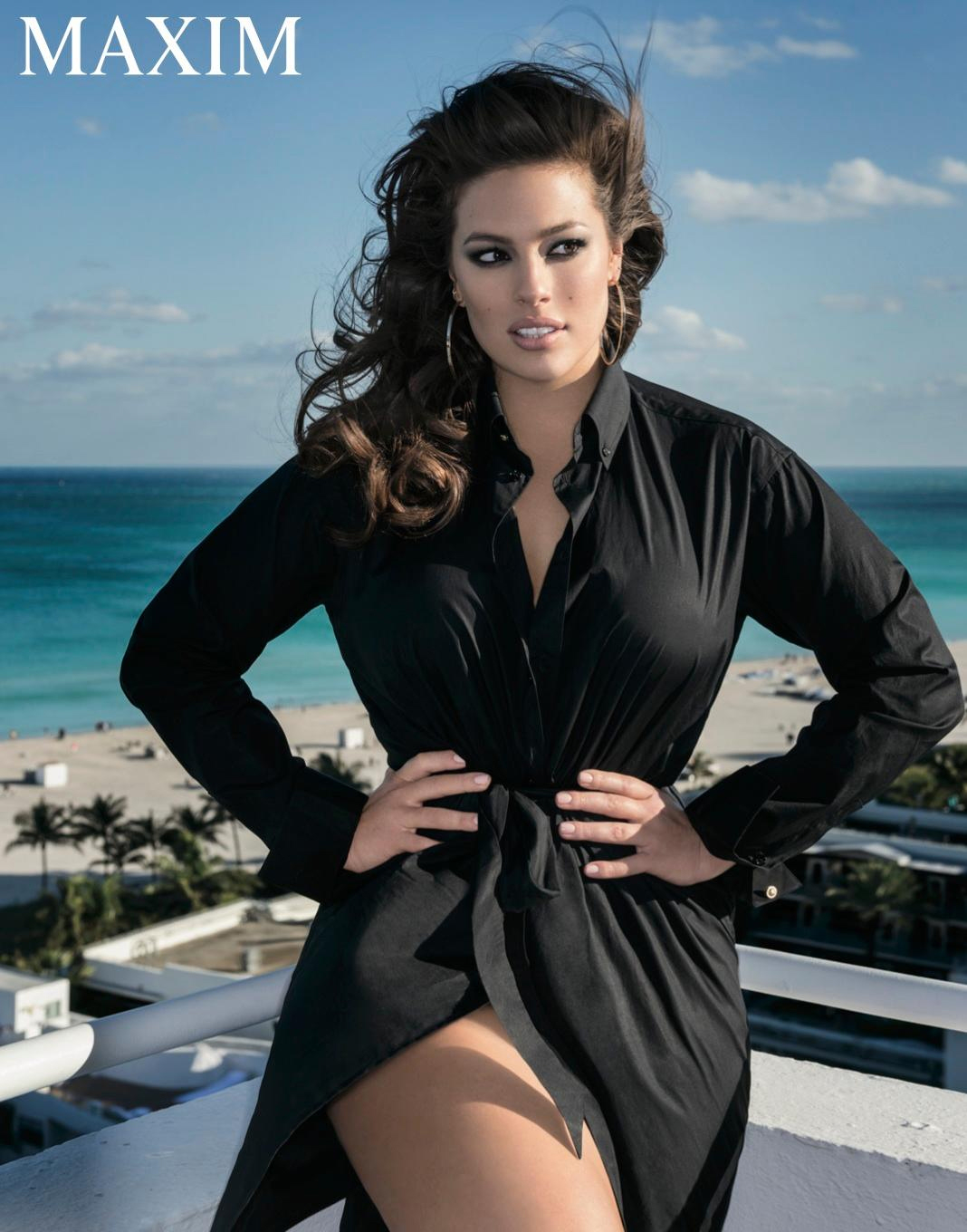 Photos courtesy of Maxim.