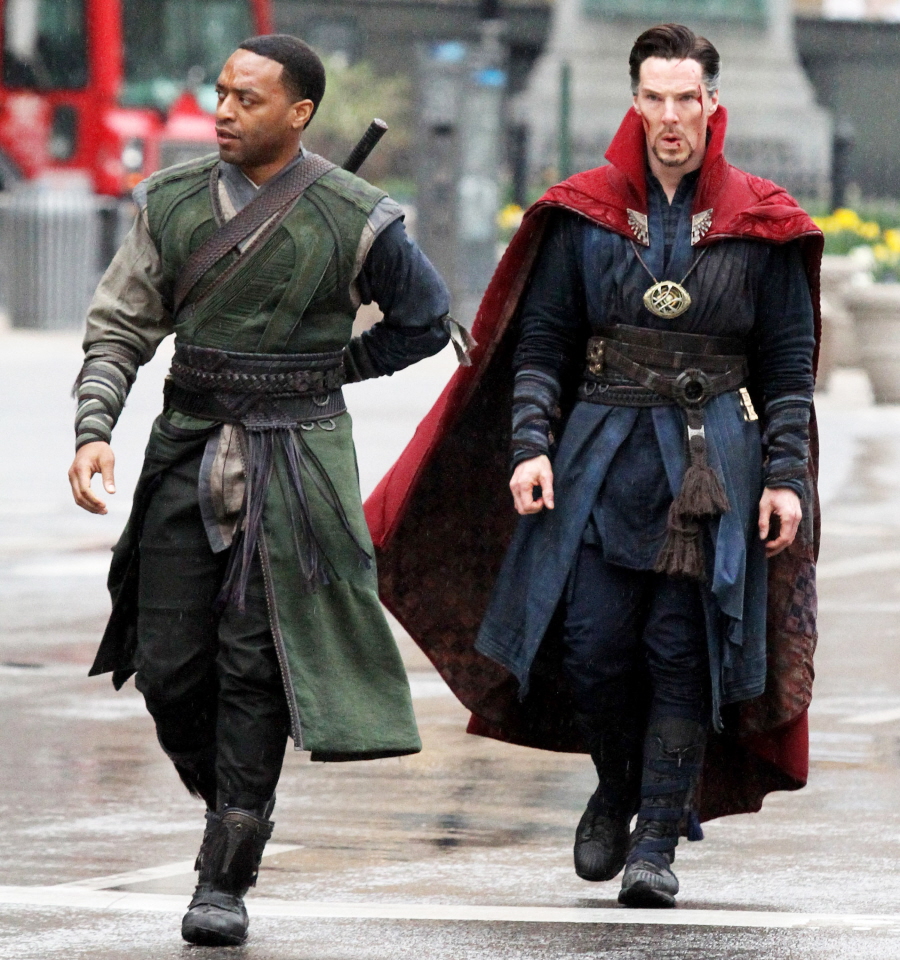 Benedict Cumberbatch and Chiwetel Ejiofor have been filming Marvel's Doctor Strange for months now. The filming has taken them from Nepal to London and now to New York. On Saturday, paparazzi got photos of Chiwetel and Benedict filming on the streets of New York, and both men were in their full Strange costumes. This is actually our first look at both of them in their big superhero/villain costumes. I mean, we had a glance (sort of) of the costumes while they were shooting in Nepal, and Benedict has also already been on the cover of Entertainment Weekly in his Doctor Strange gear. But this is different. We get to see the whole look and how it moves and the weirdness of Benedict's hairpiece and face merkin.
Benedict is playing Doctor Stephen Strange and Chiwetel is Baron Mordo. Tilda Swinton is the Ancient One and Rachel McAdams is… well, we're still not entirely sure. Chiwetel and Benedict are old friends and they notably worked together on 12 Years a Slave. Chiwetel had been looking to join up with a successful franchise for a while (he flirted with the James Bond franchise but ended up walking away), and I think it's good for him to join up with Marvel. That being said, his expression in some of these photos is set to "FML." Maybe that's because Benedict Strange and Chiwetel Mordo had to run down the street and jump as high as possible like a million times in a row?
I'm assuming that there will be lots of special effects, like magical light beams floating off of Doctor Strange's fingertips, which is why some of these photos look… odd. Oh well! I'm enjoying them though. Bendy had been wanting to do something with Marvel for the longest time. I'm glad he finally got this role.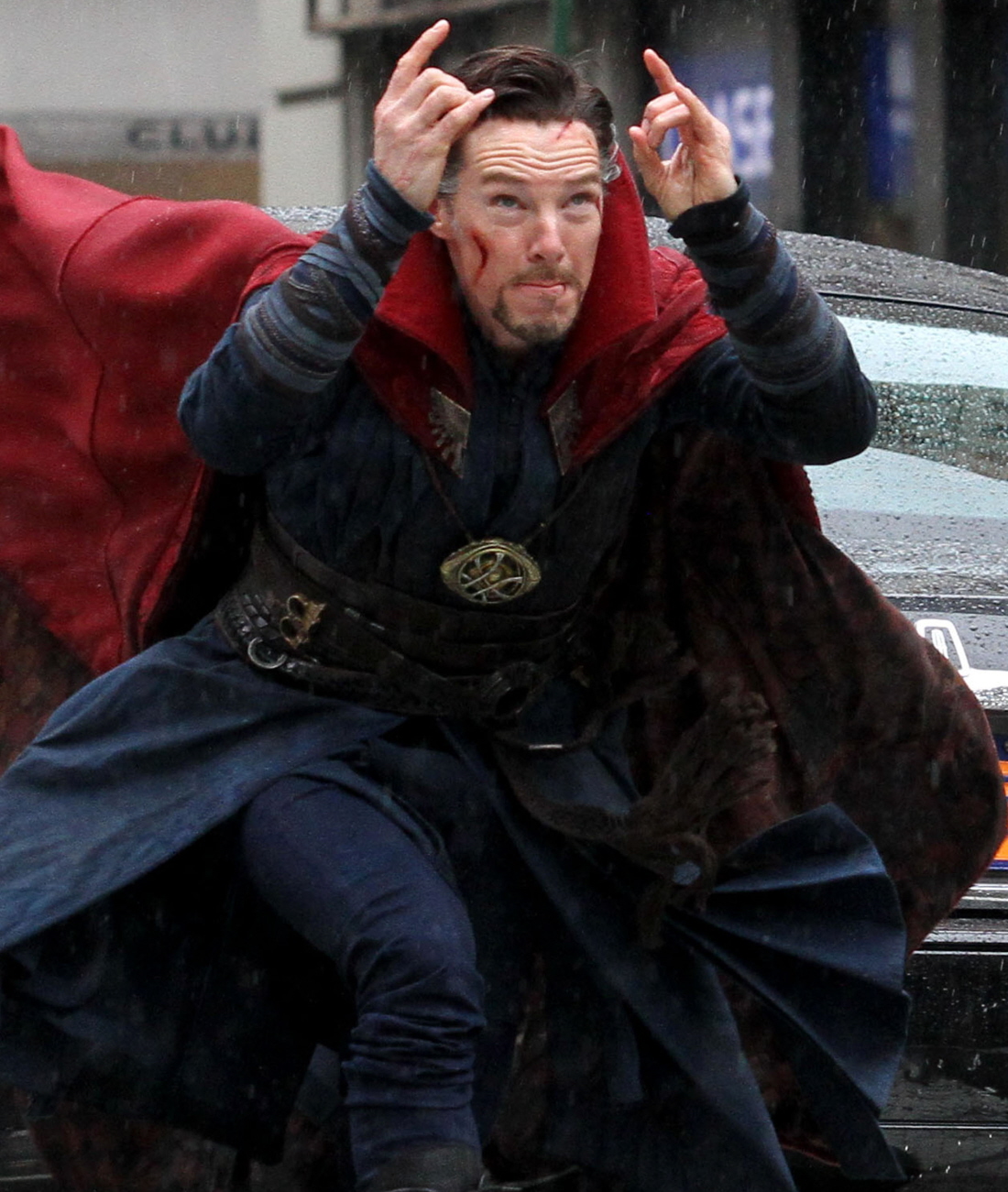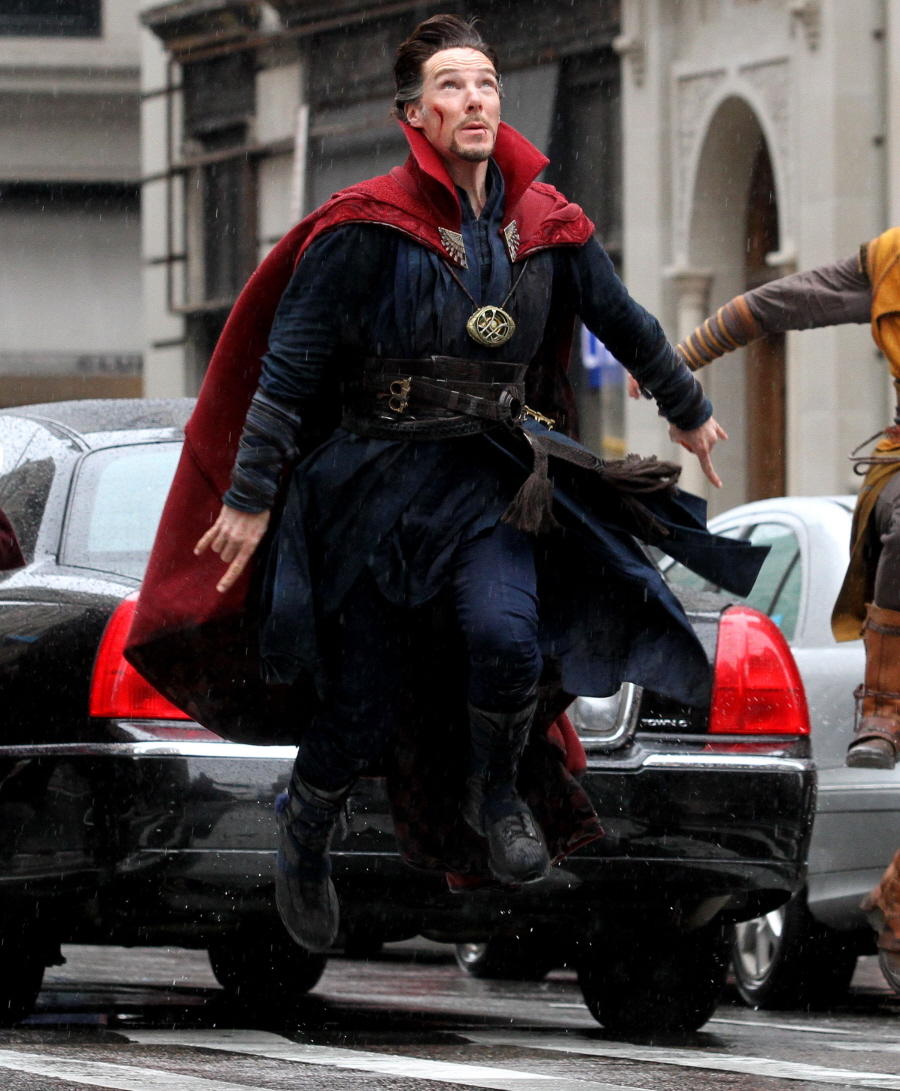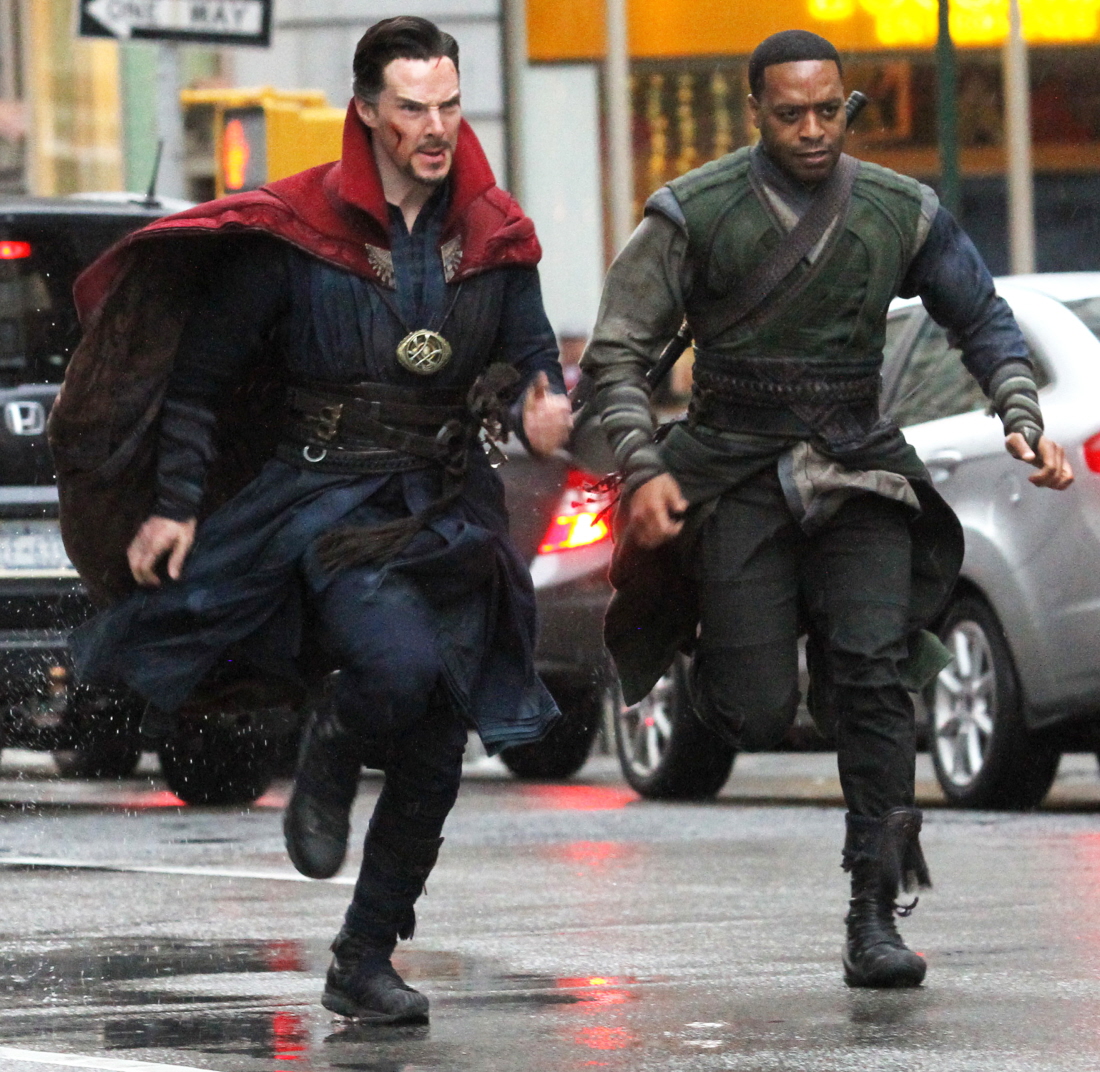 Photos courtesy of Fame/Flynet.