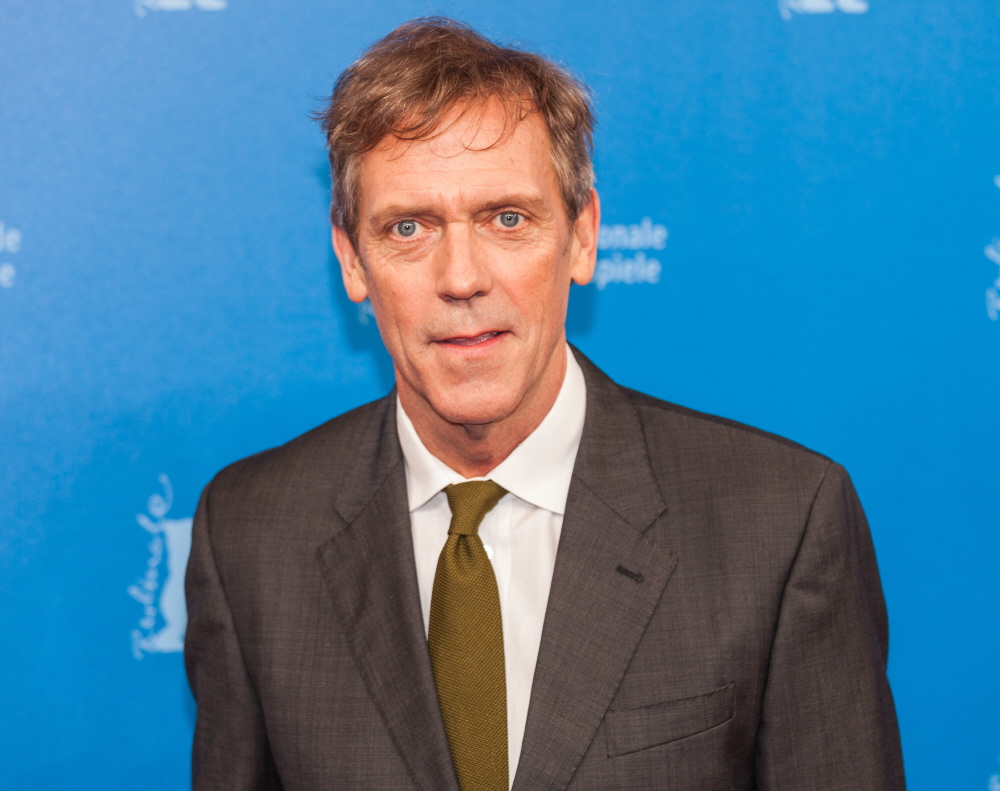 The Night Manager doesn't come to America for another few weeks, but considering the crazy-great reception it got in the UK, many are expecting the miniseries to do very well for AMC. I'm assuming we'll be writing stories about Tom Hiddleston for the next month as he shifts from promoting I Saw the Light to promotion for TNM. Meanwhile, we can also look forward to many grumpy Hugh Laurie interviews, I'm hoping. Laurie sat down with the Wall Street Journal for a piece published a few days ago to promote TNM and his new Hulu series, Chance, where he plays a San Francisco neuropsychiatrist. While I knew that Laurie has struggled with some mental health issues in the past, I didn't know that he was so reticent to discuss depression these days. He also smokes. And he's a moody, neurotic, thoughtful curmudgeon, which basically makes him my dream man.
He starts the interview by lighting a cigarette: "Please don't take this the wrong way but I could really use a cigarette right now… I have, from time to time, stopped smoking cigarettes. And there's a thing about de-smoking, or whatever the term is that therapists use, that people get anxious about: 'Well, if I'm not a smoker, have I lost something? If I take that thing away, then surely—just in terms of Newtonian physics—there must be a gap now.' "

He bores himself: "I bore myself. I've actually fallen asleep mid-sentence on a therapist's couch, I've bored myself so much."

On his battle with depression: "Wish I'd never mentioned it."

Playing the villain in TNM: "I had to just assimilate the fact that I was not going to be the night manager. I'm no longer qualified, if I ever was—and, by the way, I wasn't. I never was sufficiently virile and dashing to be the night manager. So I had to stand aside and watch Tom Hiddleston be that."

He's plagued by self-doubt: "Hesitations and anxieties bedeviled every line. I always have hesitations. And I always spend the entire shoot running through the list of people they should have gotten to play the role." During this particular shoot, his list of preferred actors included one who has since died. "I feel I shouldn't even say his name, because it feels disrespectful now. But I was always such an enormous admirer of Alan Rickman's. I thought that he has, or had, such a powerful presence, a sort of silky malice that he was able to summon… I really shouldn't say that."

Whether he was burned out during the last seasons of House: "Oh, no, no, no. Well, this serves me right for not reading the stuff, because that's not accurate. I did use the phrase 'gilded cage.' That was a mistake. But that was to do with the experience of playing the eponymous character in a television show, and therefore being confined to a black box for 100 hours a week. But for that I was incredibly well paid. No, there was no feeling of retreat…. I realized I was never going to get the better of it, so I should just stop. Also, my Presbyterian side won't allow me to delight in positive things. So I don't even try. But even if every word that came out of my mouth was accurately reported, even if such a thing were possible, I would still hate it, because I don't want to be accurately represented. Because I bore myself. Because I'm dull—no, really, I am."

Again on his depression & anxiety: "I can understand how it might be perceived as an indulgence on many levels, because, first of all, I am quite preposterously lucky to be where I am, doing what I'm doing, and to have lived the life that I live. I give thanks for it every single day. And to actually spend any time trying to enlist sympathy—'Oh, you don't realize how I suffer'—is sort of indecent, in a way… And I also think that, to a degree, it sort of feeds upon itself. If you acknowledge it and confront it, you might be able to get the better of it. But you might also just be giving oxygen to the whole thing… depressed people cling to depression because it is, to some degree, familiar. It's known. It's part of who one is—that maybe, if I surrender it, if I heal myself, well, then what? That may be incorrect. But most of all, a privileged, Western, reasonably healthy actor who is living the life I live has got no business, really. It's just ill-mannered. It's ill-mannered to complain—"
[From The Wall Street Journal]
He goes on at length at the end there, and when he's challenged by the writer that his anxiety over his depression is basically "very British," he agrees. As in, he knows he has legitimately suffered through periods of depression, but he gets anxious about discussing it because, in his mind, it's such a first-world problem. While I think the neurotic (British) side to Hugh is a first-world issue, genuine mental health issues exist in every society, first world and third world. Also: what he said about Alan Rickman was really lovely.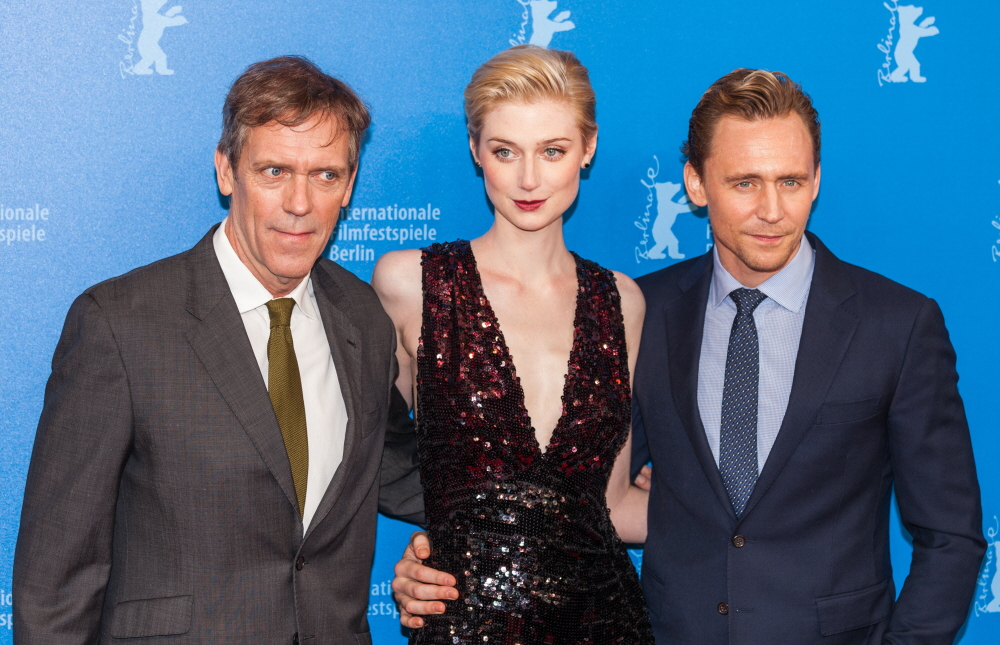 Photos courtesy of WENN.