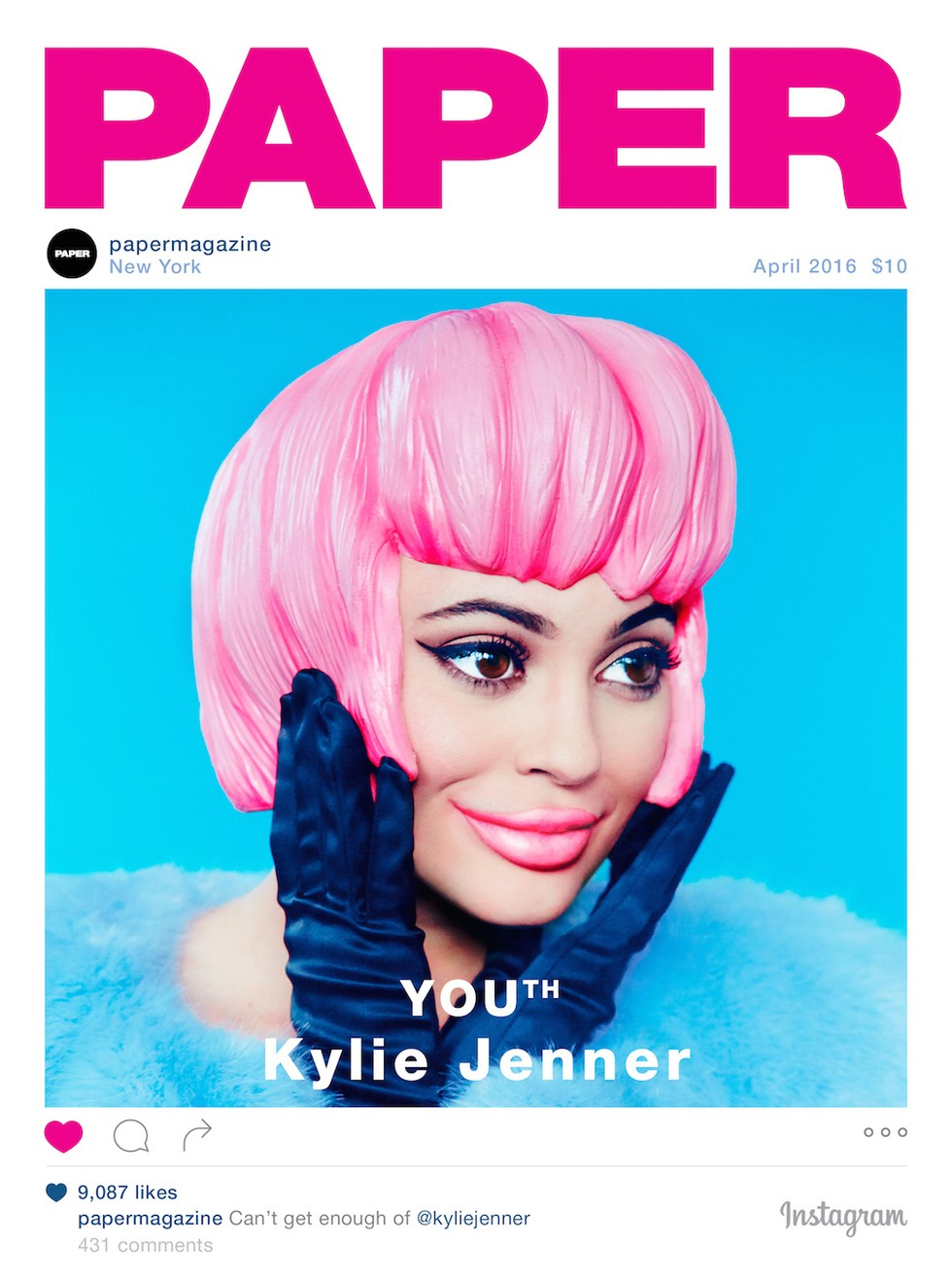 Kendall Jenner considers herself a model, and she's been building her for-real modeling career quite successfully for several years now. Meanwhile, Kendall's little sister Kylie also considers herself a model… sort of. Kylie is more like Kim Kardashian in that way – more of an Instagram model, a magazine editorial model, an advertising campaign model. Kylie's modeling career has been mixed – one of the last times she covered a major magazine, it was that terrible Interview Magazine editorial which made her look "handicapped" for fun/style. Like, wheelchairs are the new Marc Jacobs purse.
Anyway, Kylie covers the new issue of Paper Magazine. This is like a "what hath Lucifer wrought?" kind of moment. The idea was to make Kylie look like an exaggerated Barbie doll. The problem? KYLIE ALREADY LOOKS EXAGGERATED. She's already messed with her face and body to a ridiculous degree. She's making herself look like a cartoon, so no one really needed Paper Mag to go even further.
This is probably the saddest thing you'll watch all day. Kylie posted this behind-the-scenes video herself – this is how Kylie models. Seriously.
Photos courtesy of Paper Magazine, Instagram.