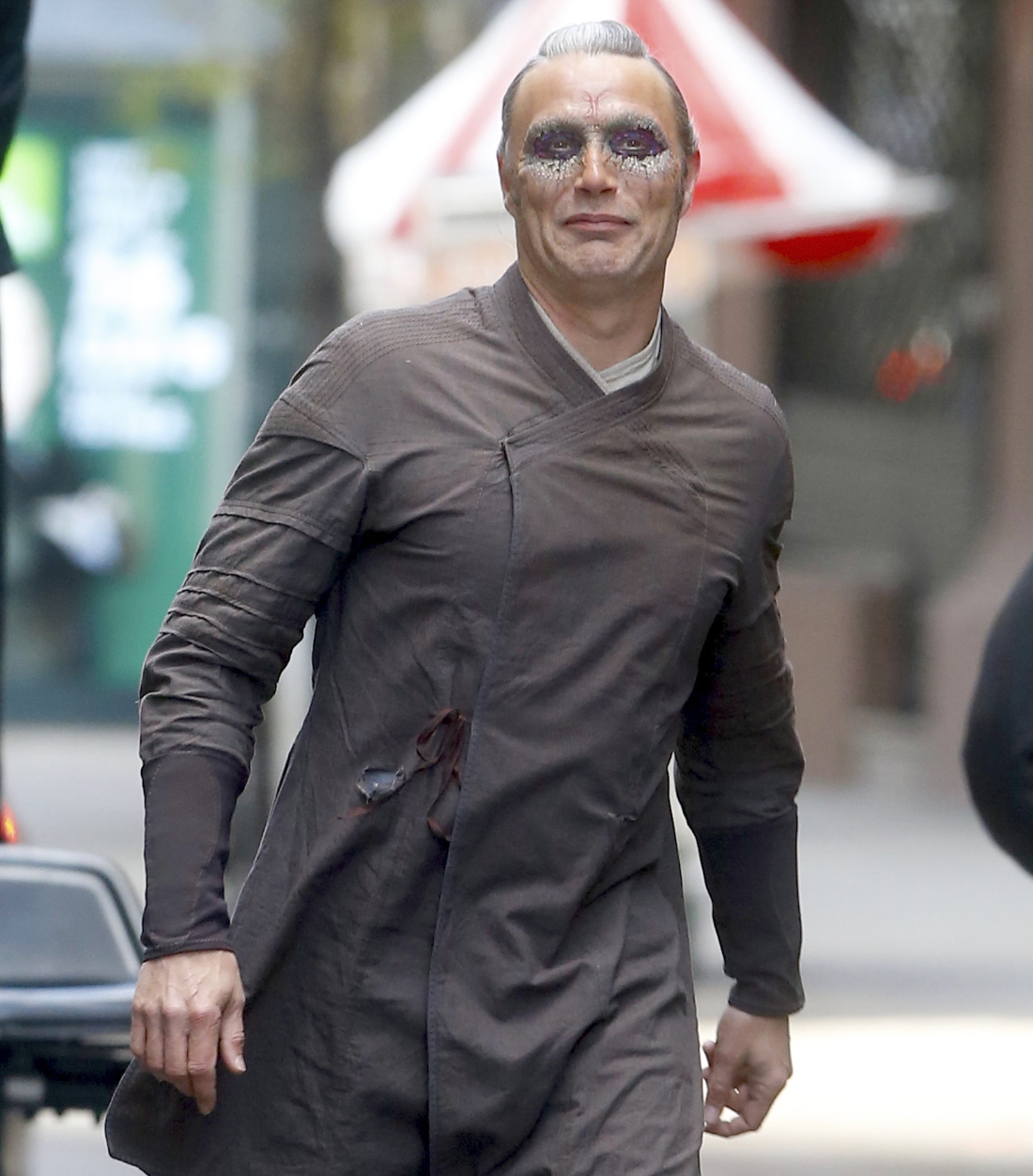 On Sunday, we covered the first photos we had of Benedict Cumberbatch and Chiwetel Ejiofor filming Doctor Strange in NYC. It felt like the collective reaction to the pics was "meh," which is sad because Doctor Strange is sort of a big deal in the Marvel universe. Meaning, Marvel put a lot of time and money into finding the right Doctor Strange, and they've already been filming it for months, at a likely exorbitant cost. The film comes out in November and Marvel really, really needs people to be excited about it. I fear all the Marvel nerds are more geared up for Captain America: Civil War. But maybe they'll excited about Strange whenever we get a trailer.
Anyway, these are more photos from the set. They filmed throughout the weekend and it looked like the same sequence, something involving Chiwetel and Benedict running around pretending to shoot magical beams of Strange Magic. We also got some photos of Mads Mikkelsen, who is reportedly playing the villain or a villain. Check out his crazy eye makeup! So, between Mads, Benedict and Chiwetel, who would you rather? That's such a tough call, isn't it? How about Marry, Screw, Kill: Chiwetel, Bendy and Mads. Marry Chiwetel. Screw Bendy. And kill Mads?
Also – Sophie Hunter was seen on the New York set of Strange – go here to see photos. There are also some photos of Sophie, Benedict and baby Christopher walking around New York this weekend – go here to see.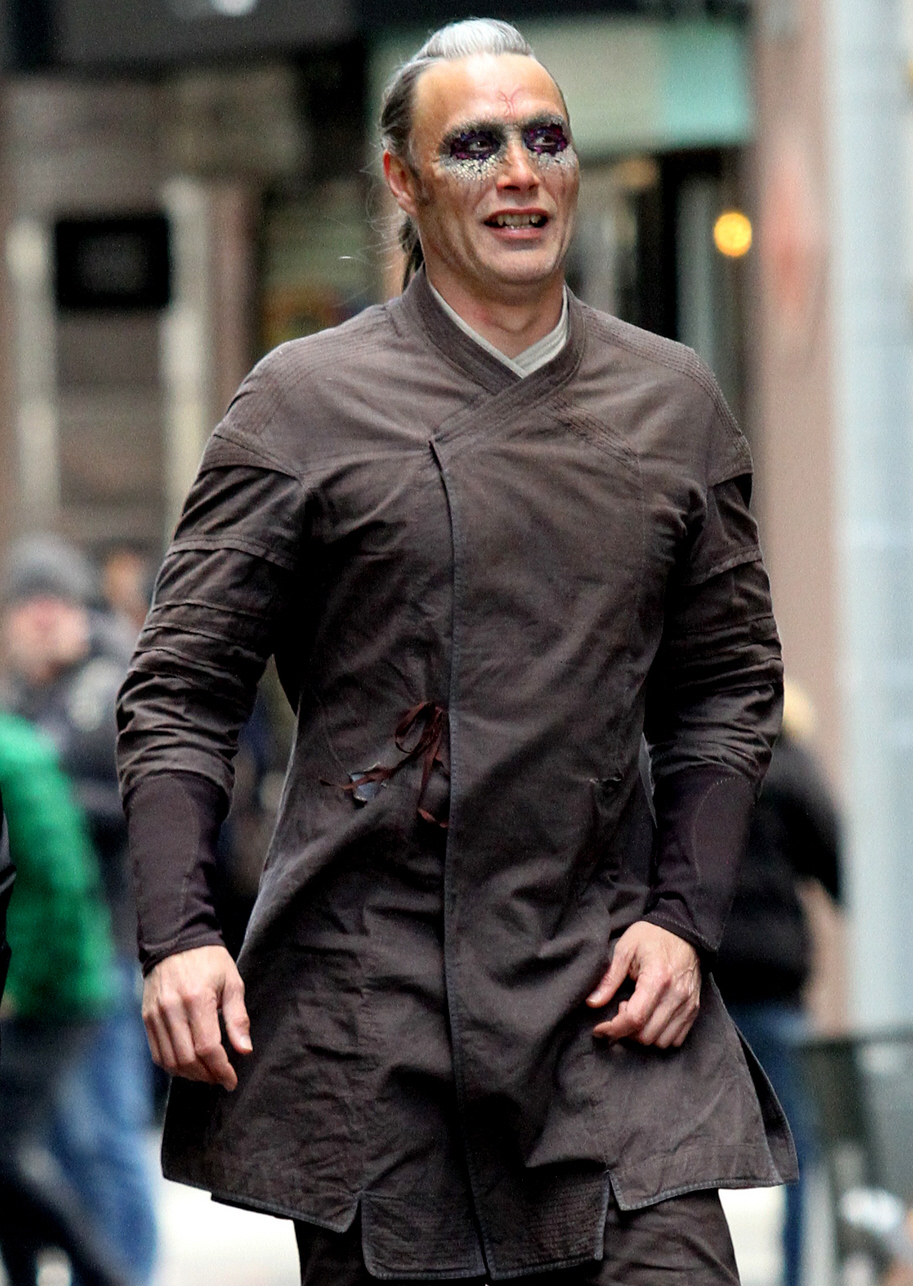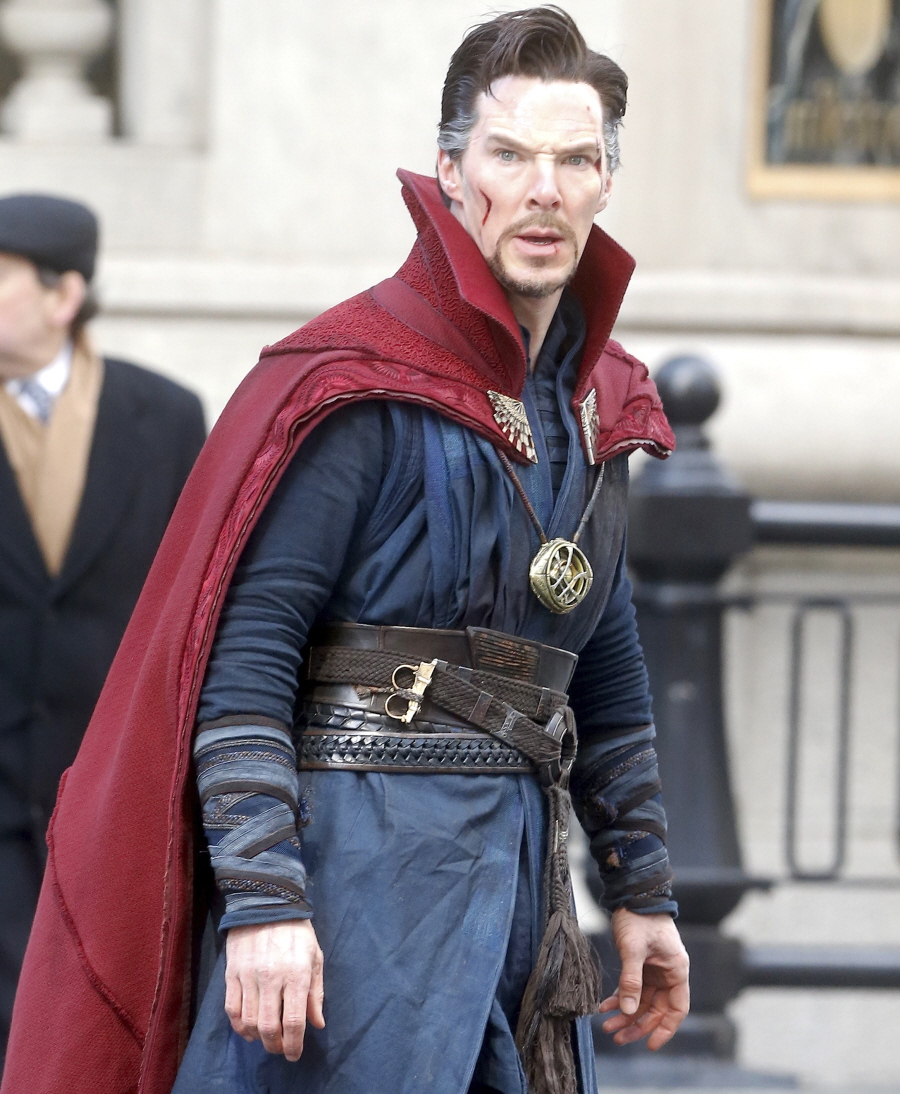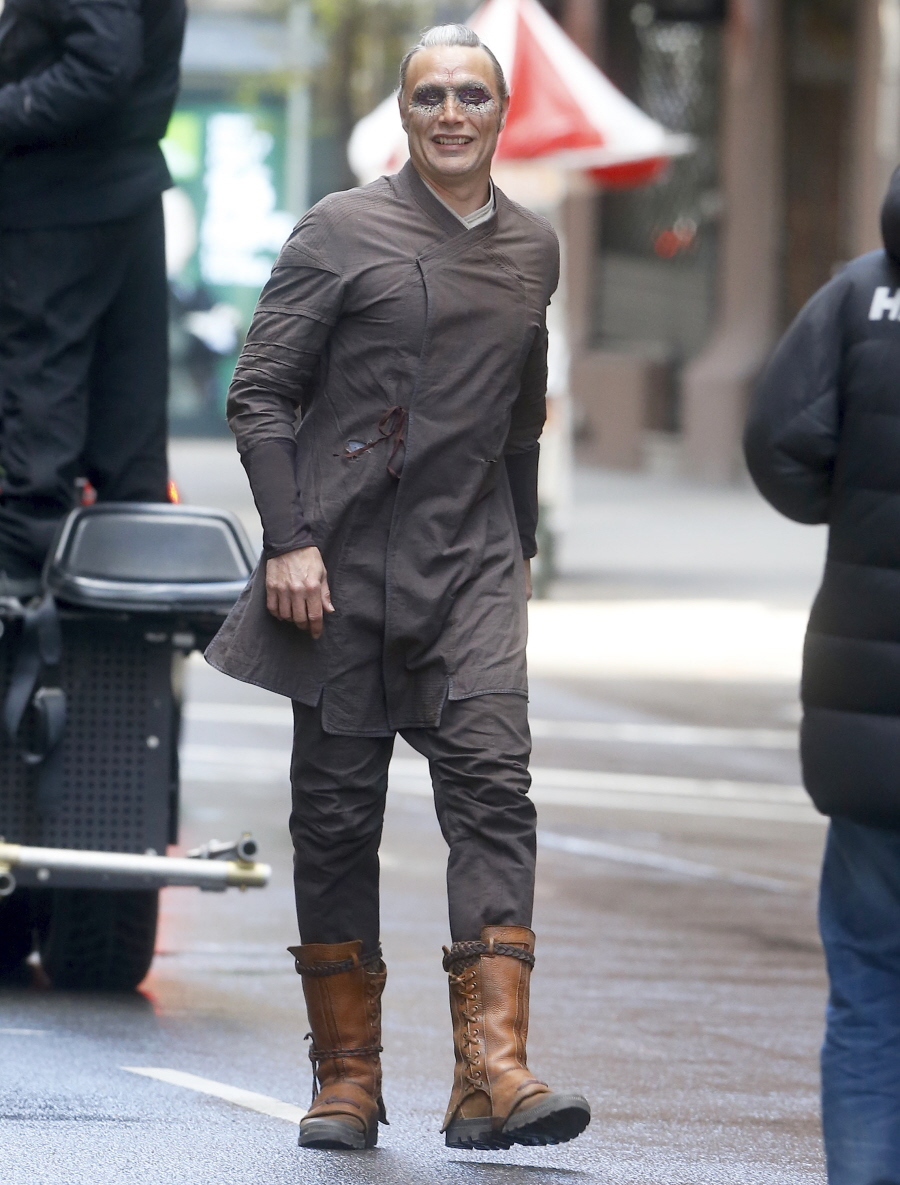 Photos courtesy of Pacific Coast News, Fame/Flynet.