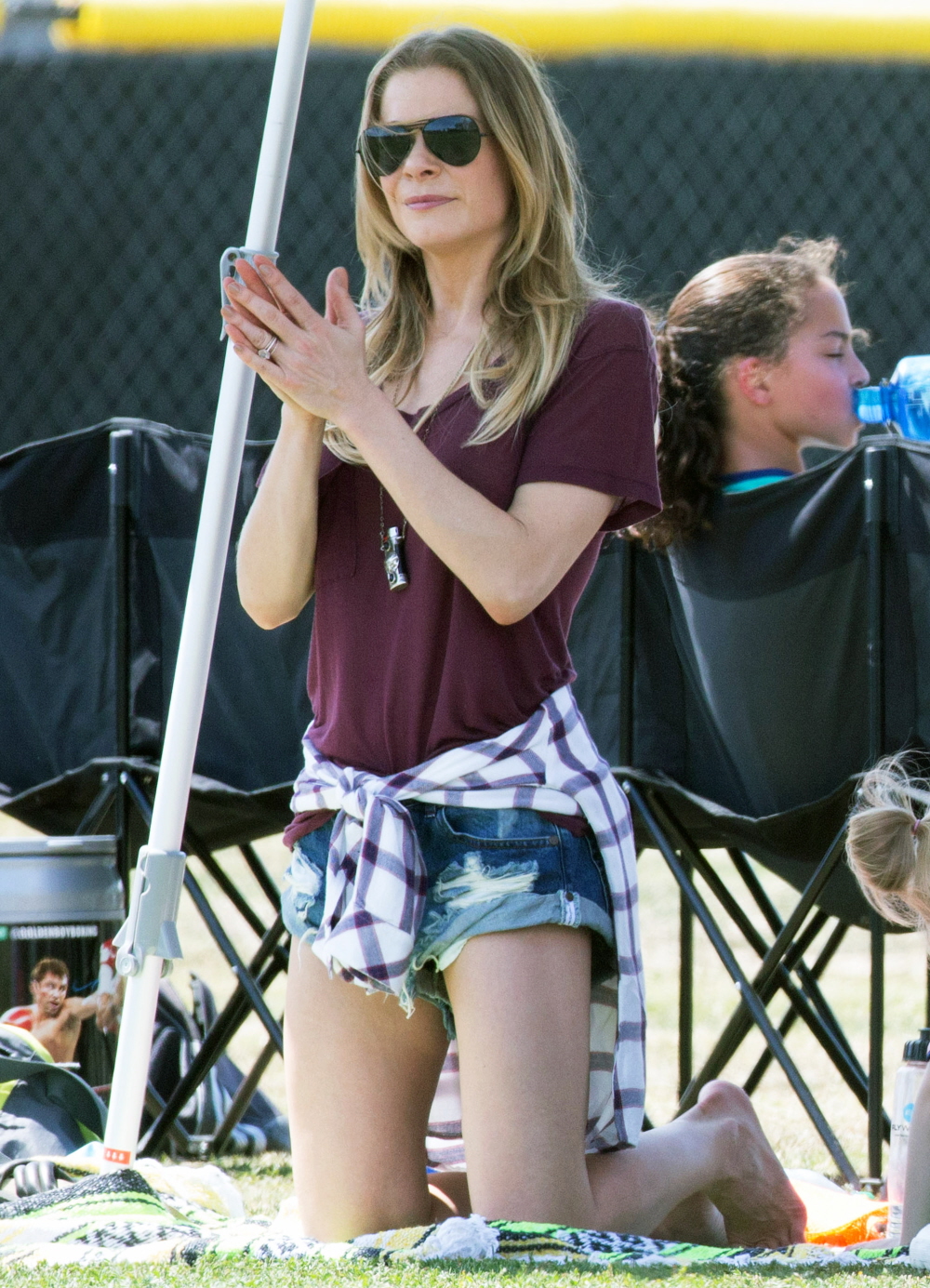 A few weeks ago, I wrote about LeAnn Rimes and her outfit at her stepson's soccer game. That time, she wore short-shorts and a cropped top with a deep V-neck and what seemed like no bra. It was inappropriate, but then again, I usually find LeAnn to be a pretty inappropriate person.
Well, these are photos from another weekend game for her stepsons. Once again, Brandi Glanville was there to support her sons and Brandi even sat relatively close to LeAnn. LeAnn's outfit this time did seem to be a bit better. Most moms/stepmoms were wearing shorts, and LeAnn paired hers with a simple t-shirt and a flannel tied around her waist. It's fine. Not so fine? Brandi Glanville flashed everybody as she was setting up her seat. According to X17, LeAnn was sort of grim about the whole situation. I imagine next weekend, LeAnn will be wearing a gauzy minidress and SHE will bend over and flash everyone.
Meanwhile, this was too funny not to post – LeAnn Instagrammed this photo of her jewelry several days ago. Note the giant "BONUS" bracelet. My God. It's like getting a blinged-out "STEPMUTHA 4 LIFE" necklace or something.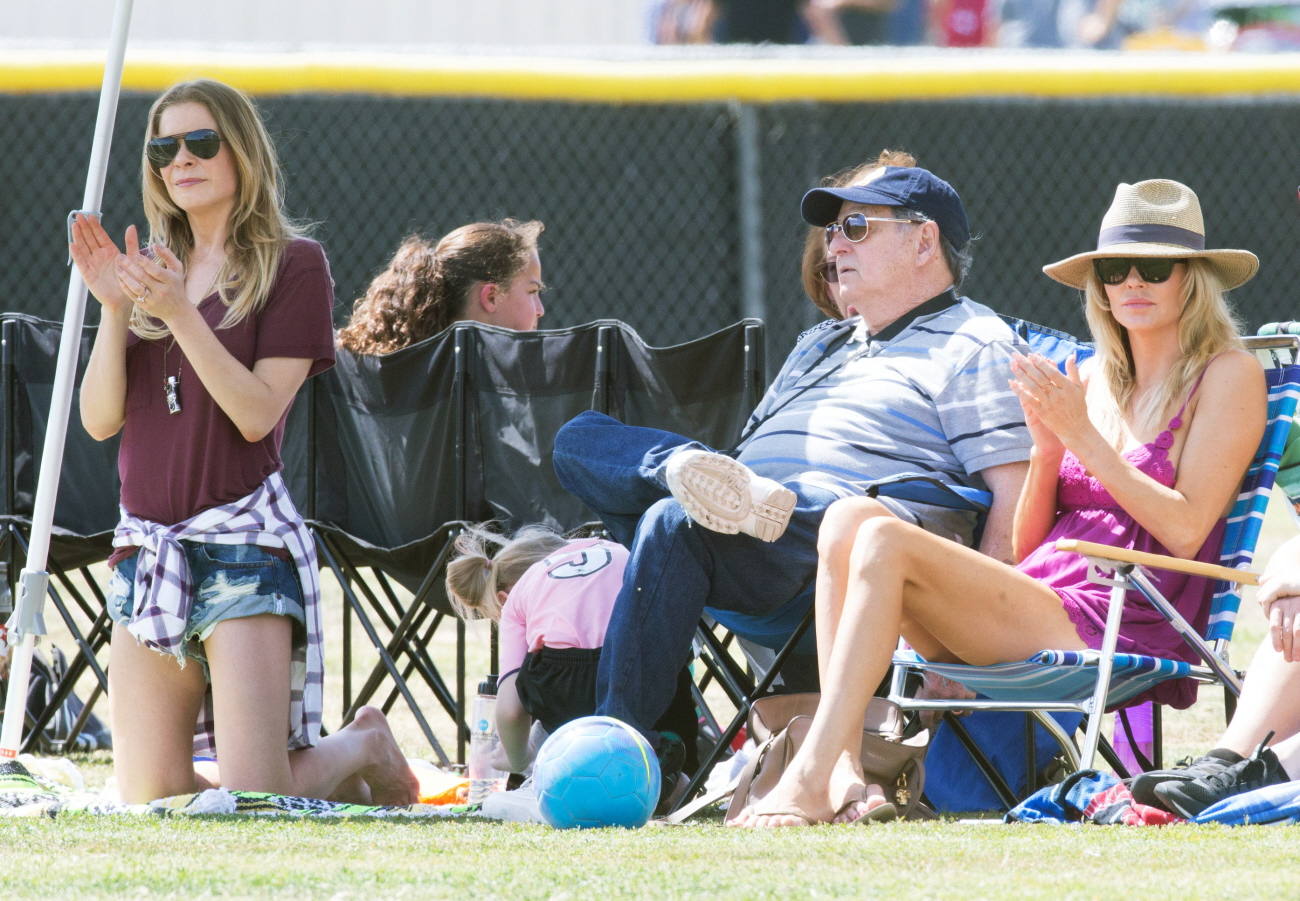 Photos courtesy of Fame/Flynet and Instagram.