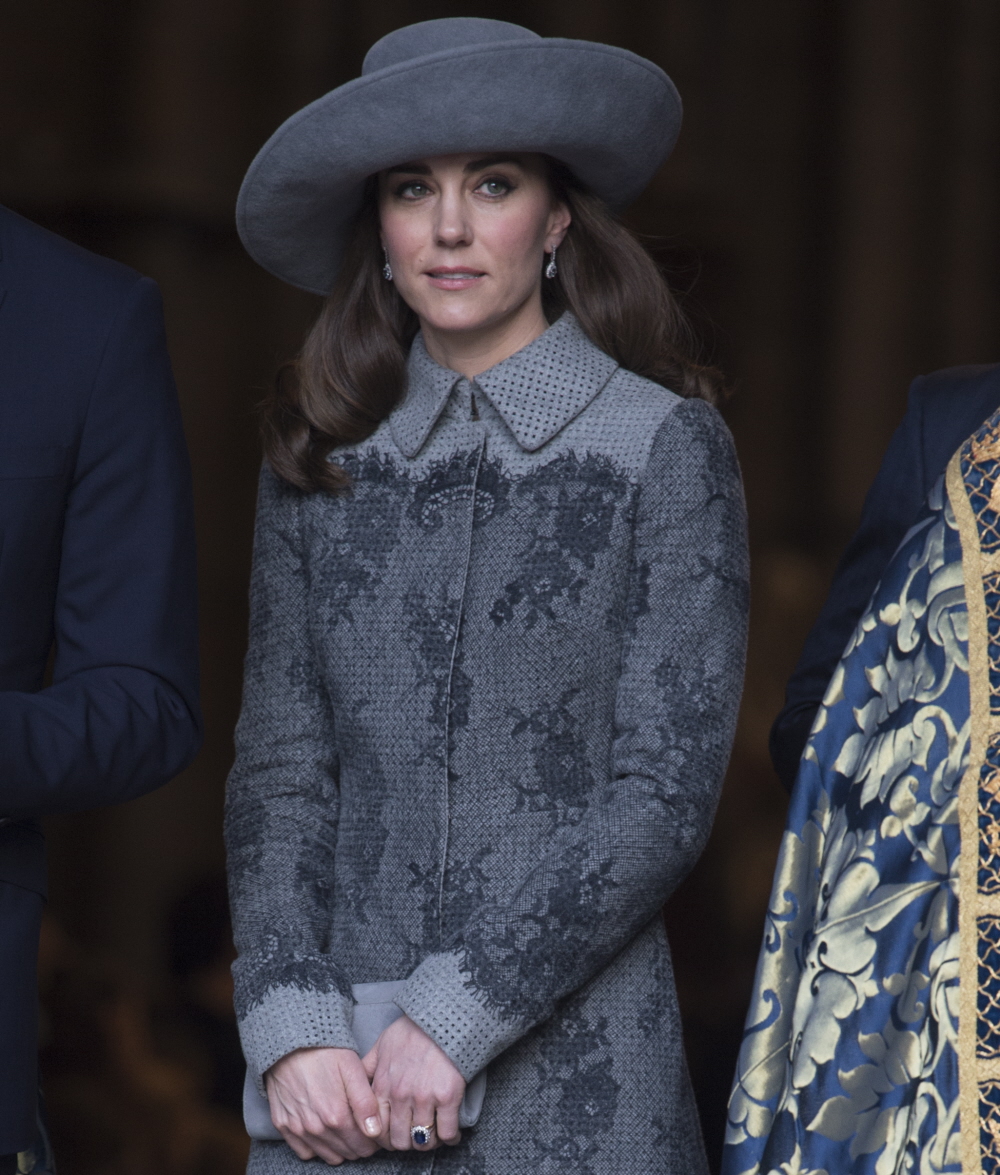 Allegedly, the Duke and Duchess of Cambridge will be hosting a pre-tour dinner at Kensington Palace on Wednesday evening. I'm really hoping we get photos from the event, because Kate hasn't made a public appearance since March 18th. We knew she wasn't going to work at all ahead of the India-Bhutan trip, because she wanted to spend time with her children before the six-day tour. That was the official excuse given for why Kate went MIA. No word on whether Prince William also wanted to spend time with his children. Anyway, I bring this up because People Magazine had a sugary piece about how Will and Kate are really not happy about leaving Charlotte and George at home for this trip.
How will the royal parents be preparing Prince George, 2, and Princess Charlotte, 11 months, for their seven-night trip to India and Bhutan – the longest stretch of time the family of four have ever been apart?

"It's often harder on the parents than it is on the children," Sarah Dixon, a maternity nurse who has worked with friends of the couple, tells PEOPLE, adding that nanny Maria Turrion Borrallo will be there to "keep the stability and keep their routine in place – which is paramount."

With the couple away for one full week, Dixon says there will be play dates organized and grandma Carole Middleton will no doubt be on speed dial. "I'm sure that Granny is on call as a back up," says Dixon. "Two under three is incredibly difficult."

But Maria, who trained at the prestigious Norland College for nannies, will be well-prepared for the busy days ahead and will be in touch with the couple daily.

"They will keep in touch with Skype, and I'm sure Maria will do a diary for them while they are away with pictures and photos, any moments they might have missed," says Dixon. "She will know that while they are away, the parents need extra reassurance."

With George now attending preschool, his confidence should only be growing, says Dixon: "He will have been gaining independence, saying goodbye to his parents while knowing they are becoming back every day. And that prevents anxiety."

"If they had gone much earlier, it would be more difficult," says Louise Livingston, director of training at the Maria Montessori Institute, where many of George's teachers studied. "But they have given him three months to settle in, and he should be very much into the rhythm of knowing how school works and what's expected and what's not expected."

The trip is believed to be the first time that both Princess Kate and Prince William have left the nanny in charge of both children for such an extended period of time – in addition to being more than 4,000 miles away.

"I think Kate will find it quite hard," says Dixon. "It's the first time she has left Charlotte, and at that age they are doing new things every day. That's often very difficult for parents because they feel they have missed out on certain milestones."
Not to sound like a judgy non-mother, but would it really have been that big of a deal to bring the kids? I know it would be a big deal to bring your kids on a normal six-day trip, but we're talking about the Duke and Duchess of Cambridge here – they have tons of resources, baby wranglers, handlers and personnel. They brought George to Australia and New Zealand when he was about nine months old. Charlotte, by that logic, is old enough to travel, especially since Charlotte was fine with going on that ski holiday last month. And once again, not to sound too judgy… but William and Kate dumped a then 8-month old George on Carole Middleton and Nanny Maria (when she was very new to the job), and that was when Will and Kate jetted off to a luxury "second honeymoon" in the Maldives. They were fine spending a week away from George then.
But the point of this story is that William and Kate are just normal parents and didn't you know? They have terrible jobs and the dastardly queen demands that they spend time away from their beloved children. That's the overwrought storyline these days.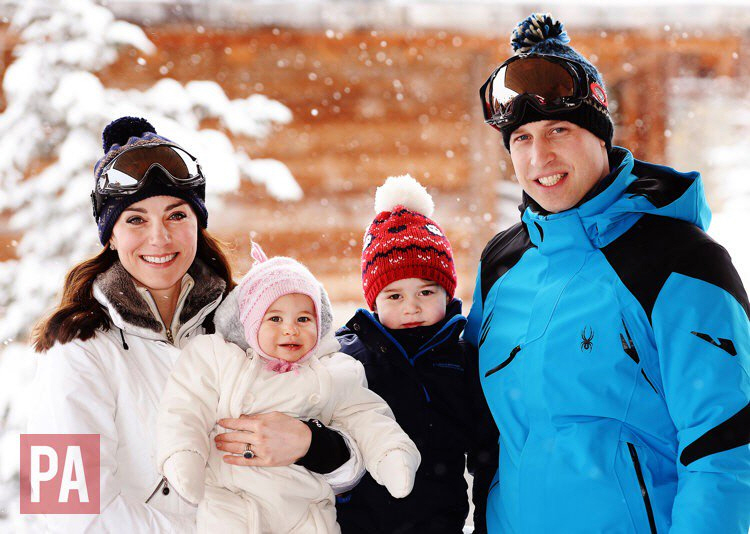 Photos courtesy of Kensington Royal Twitter, WENN.