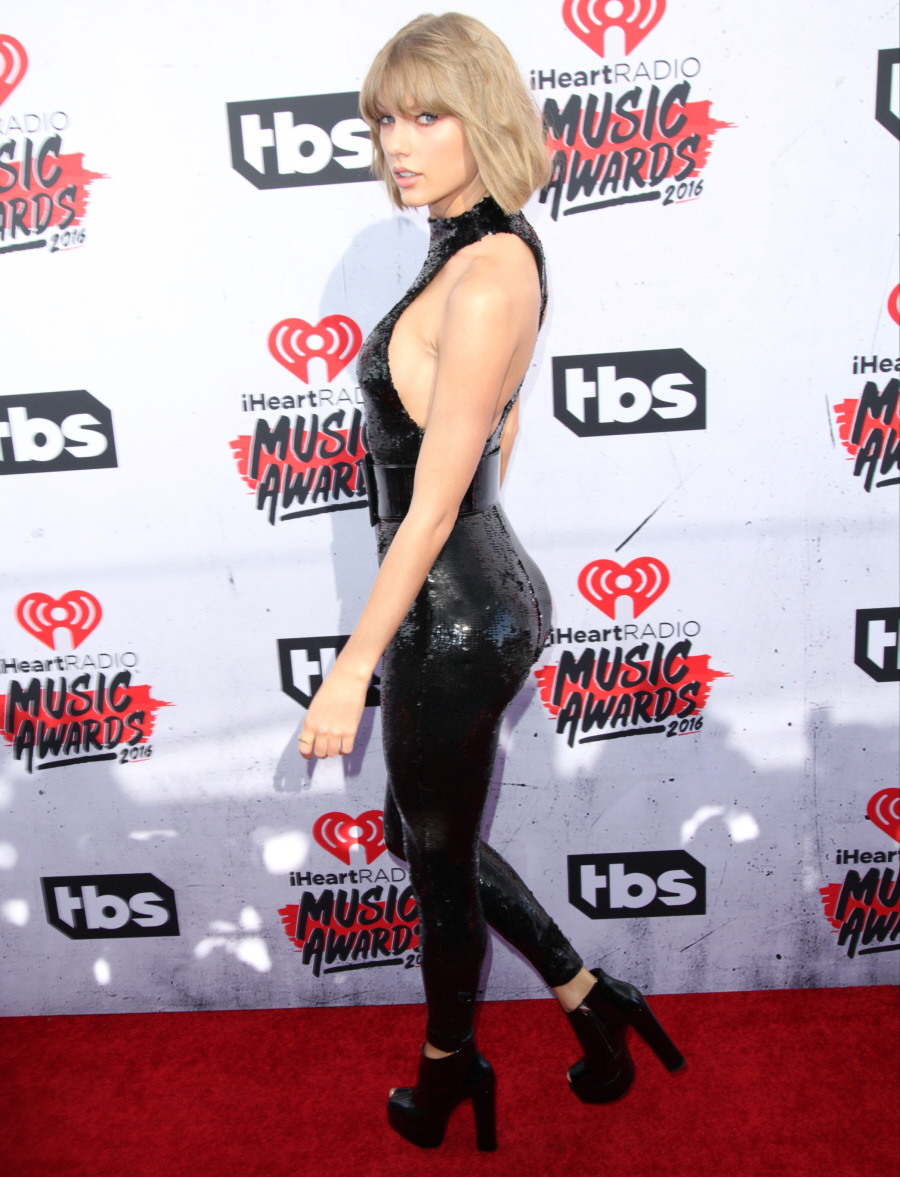 Gear up, we're going to be talking about Taylor Swift's arse in this post. As I said on Monday, I could have posted 50 photos of Taylor at the iHeartRadio Awards and each photo would have made me laugh. Taylor was posing so hard on that red carpet, and she really wanted every photographer to get her (unfortunate) Saint Laurent jumpsuit from every angle. I even said that she seemed to be giving a lot of side views to the photogs, almost like she wanted them to get plenty of butt shots. So why is this in any way noteworthy? Because after careful examination of those photos, some believe Taylor has gotten butt implants.
Let's be fair… butt implants are not the only option here. I think the most obvious option is "butt pads" hidden underneath the jumpsuit to make Taylor's naturally flat booty look more like a bubble-butt. There's also the possibility that Taylor has been doing some new workouts that add some muscle (or whatever) to her butt. Or, Option #3: Butt implants. One thing is for sure though: at the iHeartRadio event, her butt really did look different. You can see some side-by-side booty angles here and here.
Taylor's always been slender, and her body reminds me a lot of the aspirational figure women wanted in the 1970s – tall, small-chested, lanky, leggy, not particularly curvy. If you remember, Diplo even made fun of Taylor's "flat booty" on Twitter, back when Diplo was tight with Katy Perry. We also know/believe that Taylor got some modest breast implants several years ago, a theory which she's never explicitly denied or admitted. So, we know she's not entirely opposed to the idea of a surgical enhancement. So, what happened here? Surgery, butt pads or squats?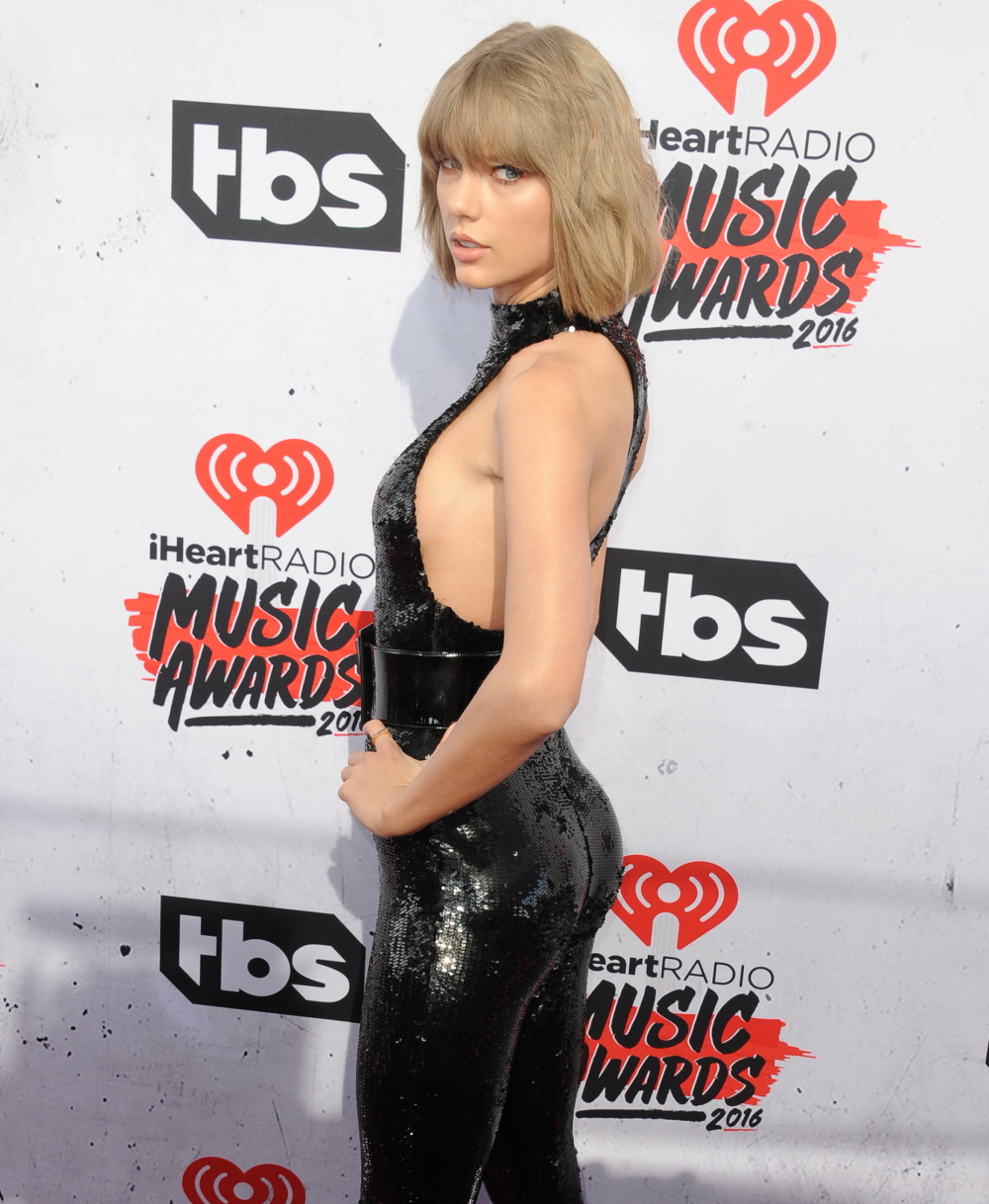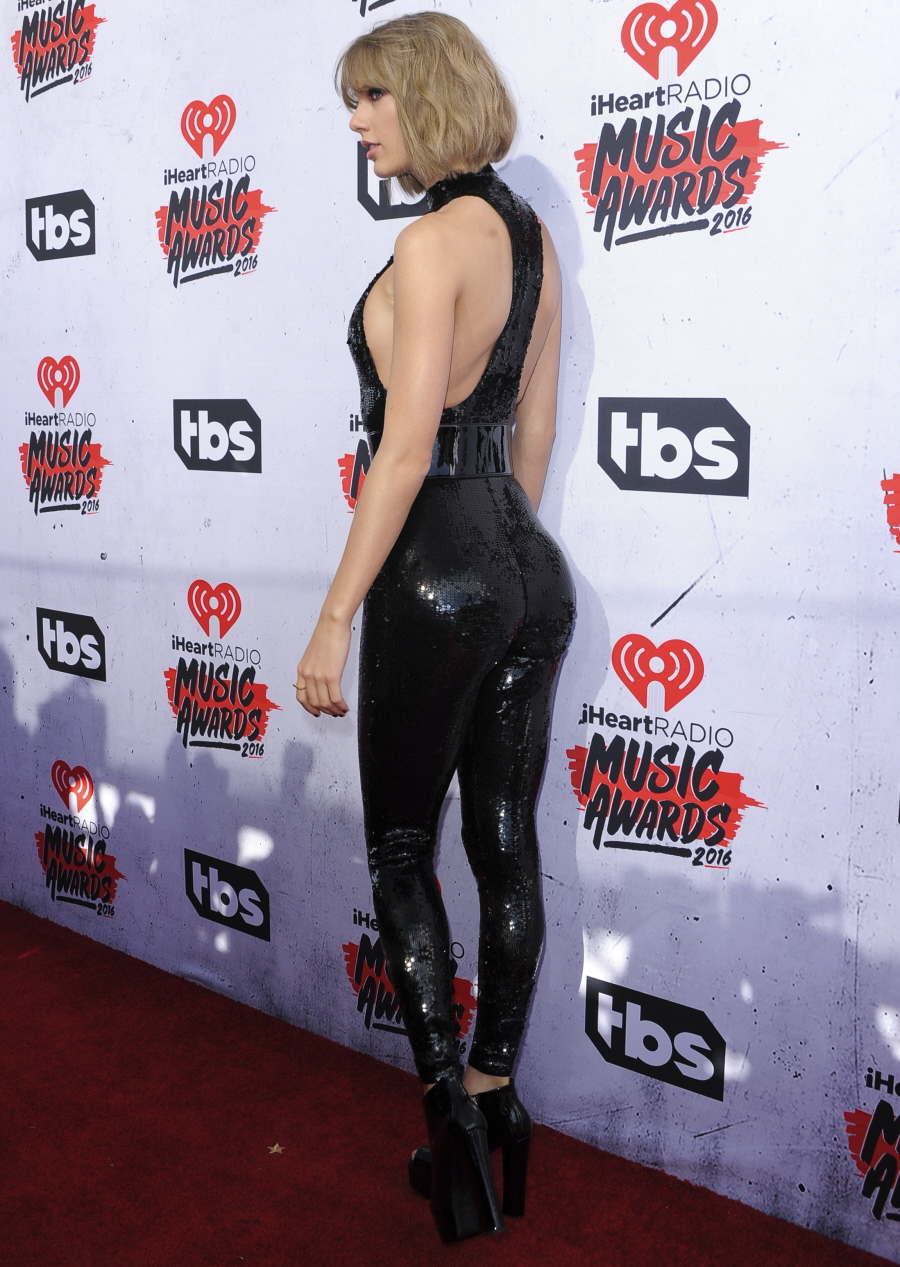 Photos courtesy of WENN, Fame/Flynet.