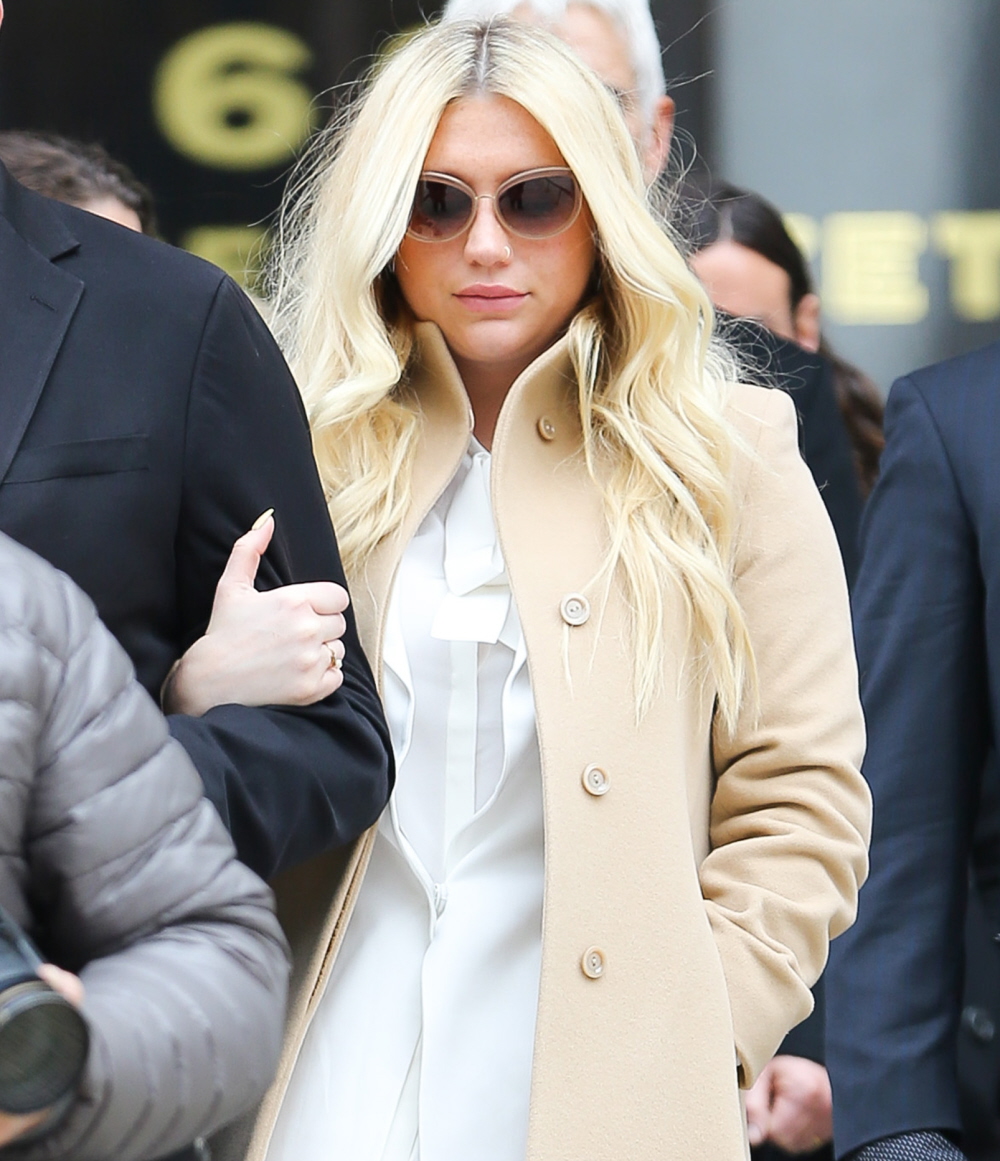 Back in February, Kesha's lawsuit/injunction against Dr. Luke was thrown out. The lawsuit was about Kesha's right to break her contract with her alleged abuser, and how she wanted to record music away from Dr. Luke entirely. The judge threw out the case because the judge believed in upholding the contract, for whatever reason. It seemed like the judge was so Pollyanna to believe that everything operates in the music industry with perfect, profit-driven capitalism and no one ever has a personal or non-financial motive for any of their actions, but it may have been a legal judgment. Kesha and her lawyers filed an immediate appeal and her lawyers seemed to overreach a bit by comparing Kesha's situation to "slavery." Well, the same judge has just thrown out Kesha's appeal, meaning Kesha is still contractually tied to Dr. Luke.
Kesha was delivered a huge blow Wednesday by a New York judge who dismissed nearly all of the singer's counterclaims in her ongoing lawsuit against Dr. Luke. The star previously accused the producer of drugging, raping and abusing her during her career. The hitmaker, in turn, has vehemently denied the allegations and countersued for breach of contract and defamation. The singer has been adamant about being released from her contracts with Luke because, she wrote in February, "This is about being free from my abuser."

On Wednesday, New York Supreme Court Justice Shirley Kornreich cited lack of jurisdiction and failure to procure facts proving the allegations when tossing out the majority of Kesha's counter claims. The pop star's claims invoking human rights laws were dismissed – alleging the plaintiffs "discriminated against [her] based on her gender" – were dismissed because "Kesha failed to plead that any of the alleged discrimination occurred in New York State or City … the court has no jurisdiction over" the claims, the judge wrote.

As for the civil rights, or "hate crime," laws, the singer had to prove Dr. Luke "harbored animus towards women or was motivated by gender animus when he allegedly behaved violently toward Kesha," the judge stated in court documents obtained by PEOPLE. "Every rape is not a gender-motivated hate crime."

According to Justice Kornreich, the only allegations Kesha made that meets the elements of "physical violence or property damage" were claims that Luke assaulted her on an airplane and raped her in his hotel room. But "the claim is time-barred," writes Kornreich.

The singer's claim of "intentional infliction of emotional distress" was also dismissed because the judge believes her allegations "do not meet the strict pleading standard. Her claims of insults about her value as an artist, her looks, and her weight are insufficient to constitute extreme, outrageous conduct intolerable in civilized society," Kornreich wrote, adding the instances that would constitute as intentional were "time-barred."

Aside from throwing out her claims, the judge also denied Kesha's request to make amendments. "Kesha's request for leave to amend the CCs is denied because there is nothing in the record from which the court can determine whether the amendment would be meritorious," state the papers.
Ever since I read about this ruling last night, I've been thinking about the judge's words: "Every rape is not a gender-motivated hate crime." True or false? Is every rapist a misogynist? Is every rape a hate crime? It's not just a linguistic argument, it's a legal argument and one that I would like to see more of. I have long believed that we should consider mass shooters to be "terrorists" regardless of race. Can we not say serial abusers of women are hate-crime assailants or misogynistic terrorists too?
Anyway, Kesha's still got legal options. The part of her case about her recording contract is still going forward, and Kesha is putting together a larger legal team to pursue more actions in California.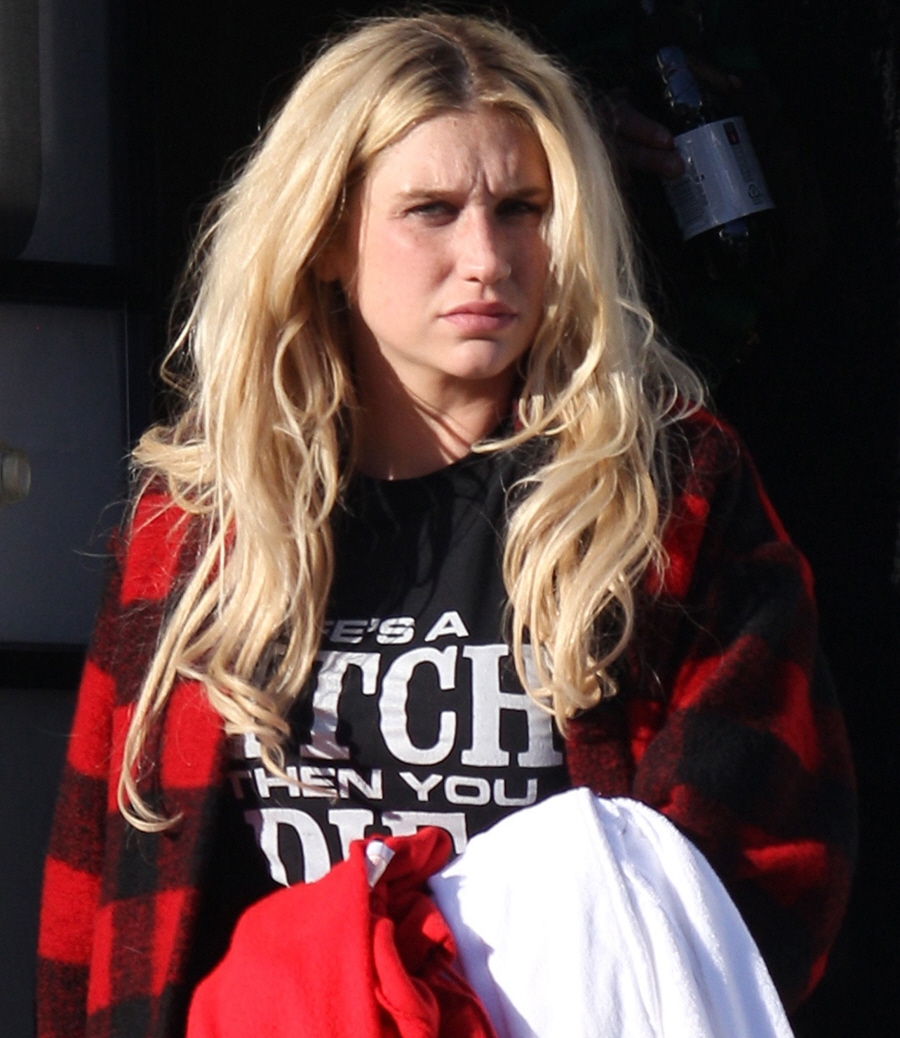 Photos courtesy of Fame/Flynet.