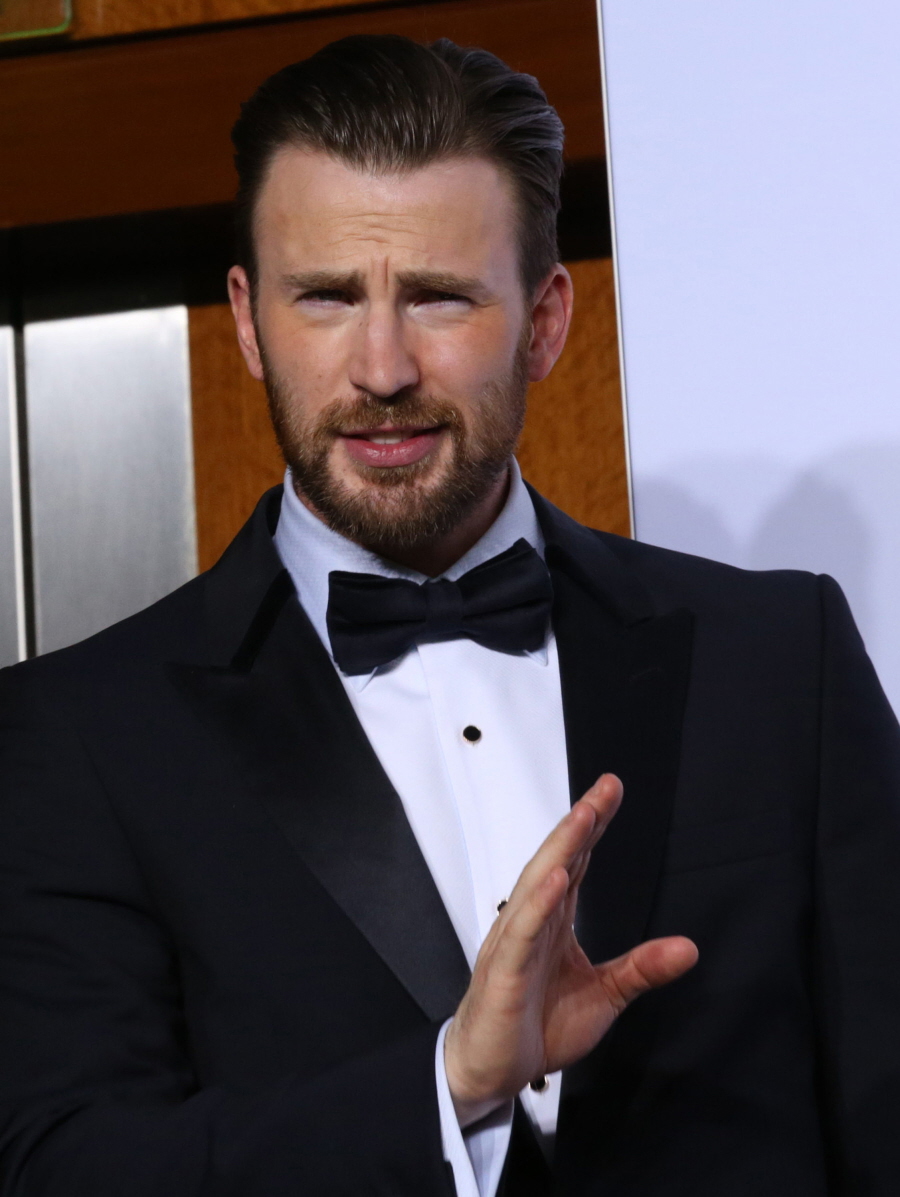 I don't remember covering these photos of Chris Evans from the Oscars, so here you go. Better late than never. Chris attended this year's Oscars as a presenter, and he brought his sister Carly and his brother Scott as his dates. He even brought them to the Vanity Fair Oscar party (and Scott is HOT!). Chris is Boston born and bred and he's always been pretty clear about what he's looking for in a woman/girlfriend/wife: he wants a Boston girl. A Boston girl with some junk in the trunk. Back in 2012, he told Playboy that he likes "strange things" and "I like a good ass… I can say that? I like a big ass." So, his obsession with ladies having some junk in the trunk has been documented over the years. Chris went on Anna Faris' podcast this week and she got him to talk more about how he's an ass man, whether he's ever sent a dick pic and whether he likes it when girls text him right away.
Chris Evans is a man that knows exactly what he likes. The actor stopped by Anna Faris' podcast titled Anna Faris Is Unqualified, alongside comedienne Jenny Slate, when things took risqué turn and got candid very quickly. Anna asked Chris whether he's more interested in T or A, and if he's into being sent nude photos from ladies he's romantically involved with.

"I'm way more of an ass man, clearly," he said while laughing on the program. "I like butts. I guess [I like] butt pics."

He also joked that while some may regret sending naked photos (security reasons aside), "nobody sends a bad dick pic…There's always like a full photo shoot, like a four-hour photo shoot with filters," he added without confirming (or denying, really) that he was speaking from experience.

Anna chimed in by noting that she and hubby Chris Pratt used to send lovey dovey shots to one another, but "we try to be careful now about what we send each other."

Then, Anna quizzed Chris on his pickup game—take note, everyone.

"Let's say you meet a super hot girl at a bar. You feel like a nice connection with her and she's really hot," Anna began. "Would you give her your own number or your assistant's [number]?"

"I would probably ask for hers," he answers. Nicely done, Chris. But he adds that too much communicating right out of the gate can be a bad thing. "Let's say we met at 10, and I left the bar at 11 and I sent her a text at 11:30 saying, 'Hey, it was great to meet you.' And she responds, 'Yeah, you too.' And at 3 a.m. there's another text [from her], right away it's a little bit of a bummer."
So if you are a lady with some junk in the trunk and a Boston accent, and Chris Evans gets your digits, don't text him back right away. Even if he's sending you airbrushed dick pics and texting you just minutes after you've met. Do not text him right away. He likes "the hunt." He likes mystery. He likes to be kept waiting. Just FYI. Also: what would you do if Captain America sent you a dick pic? While he's not my favorite person or anything, I think even I would be into it. Truly.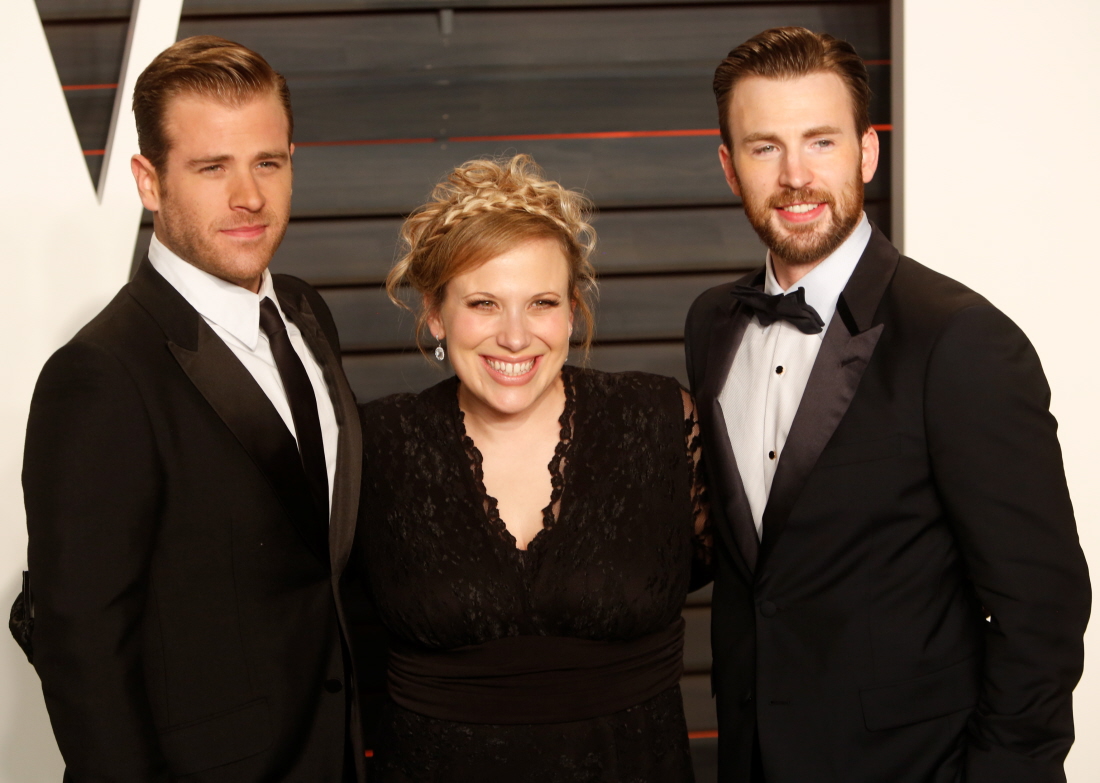 Photos courtesy of WENN.