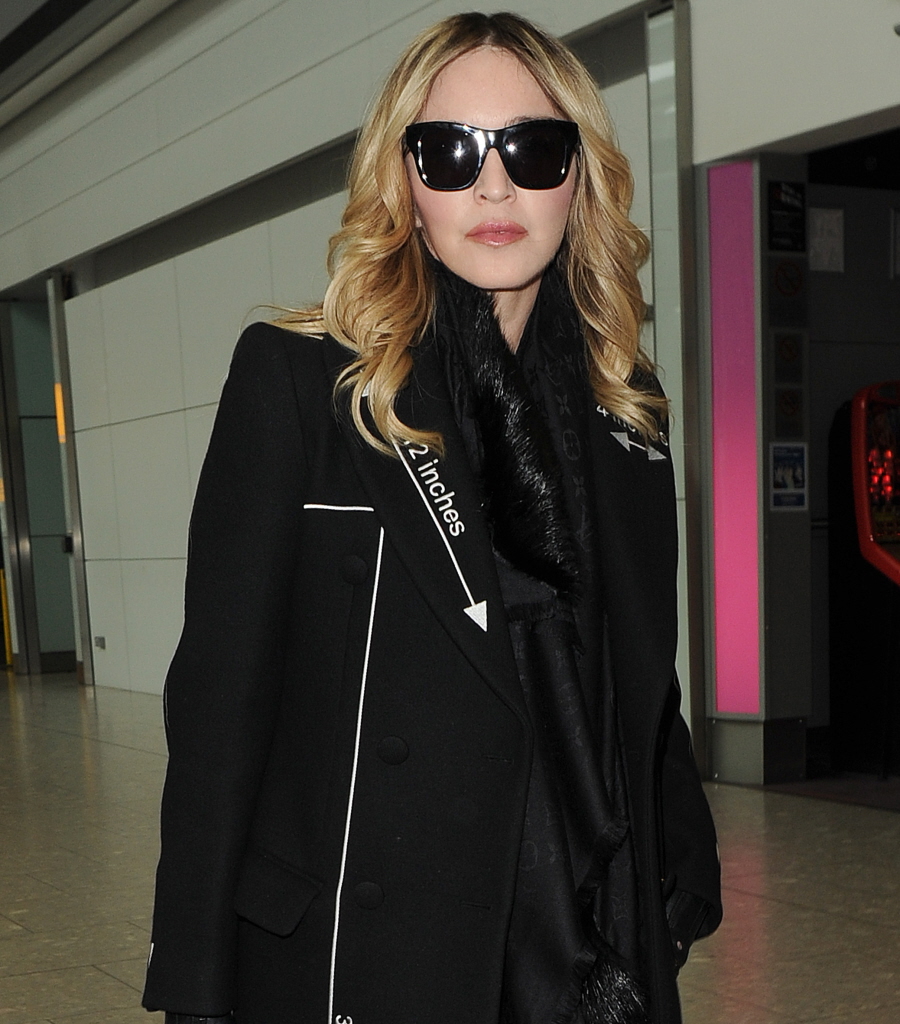 I hope Rocco Ritchie enjoyed his extended holiday, because sh-t is about to get REAL! Here are some photos of Madonna returning to the UK after wrapping on her Rebel Heart tour. That irony never fails to amuse me, by the way – Madonna made such a big deal about #RebelHeart this and that and all of these famous rebels, and then when her son rebels away from her strict authority, she freaks out like her whole world is ending. Anyway, these photos of Madonna arriving in Heathrow… she looks freshly Botoxed, right? Her face is unnaturally smooth.
The British papers have breakdowns of why Madonna has come to London. We know that she and Rocco have been in communication for most of these past four months, and we know that she's been trying to persuade him to come home (to New York) and he has refused. We know that she's tried bribing him with promises of how much freedom he'll have under the new Madonna 2.0 regime. He's still not buying it. We also know that the family courts aren't really buying Madonna's drama either – she's thrown everything at Guy, even accusing him of "kidnapping" Rocco, all to no avail.
For now, the UK courts say they have no real jurisdiction over Rocco's custody, so a New York family court has set a June 1st date for a tentative hearing. It seems like the lawyers and the judge really want Madonna, Guy and Rocco to work this sh-t out privately. Which is why she's in London now. To see Rocco. And possibly to throw a bag over his head and extraordinarily rendition him back to America.
This is what I hear when I look at these photos.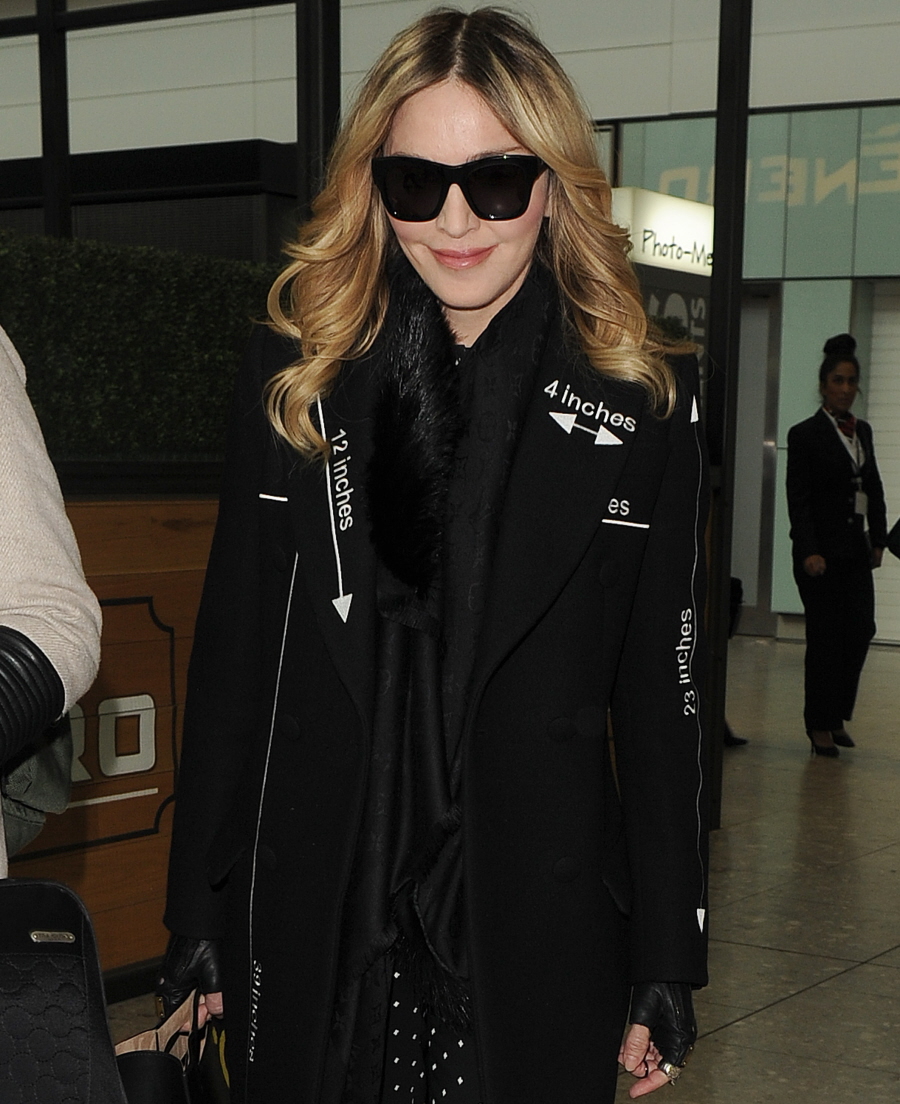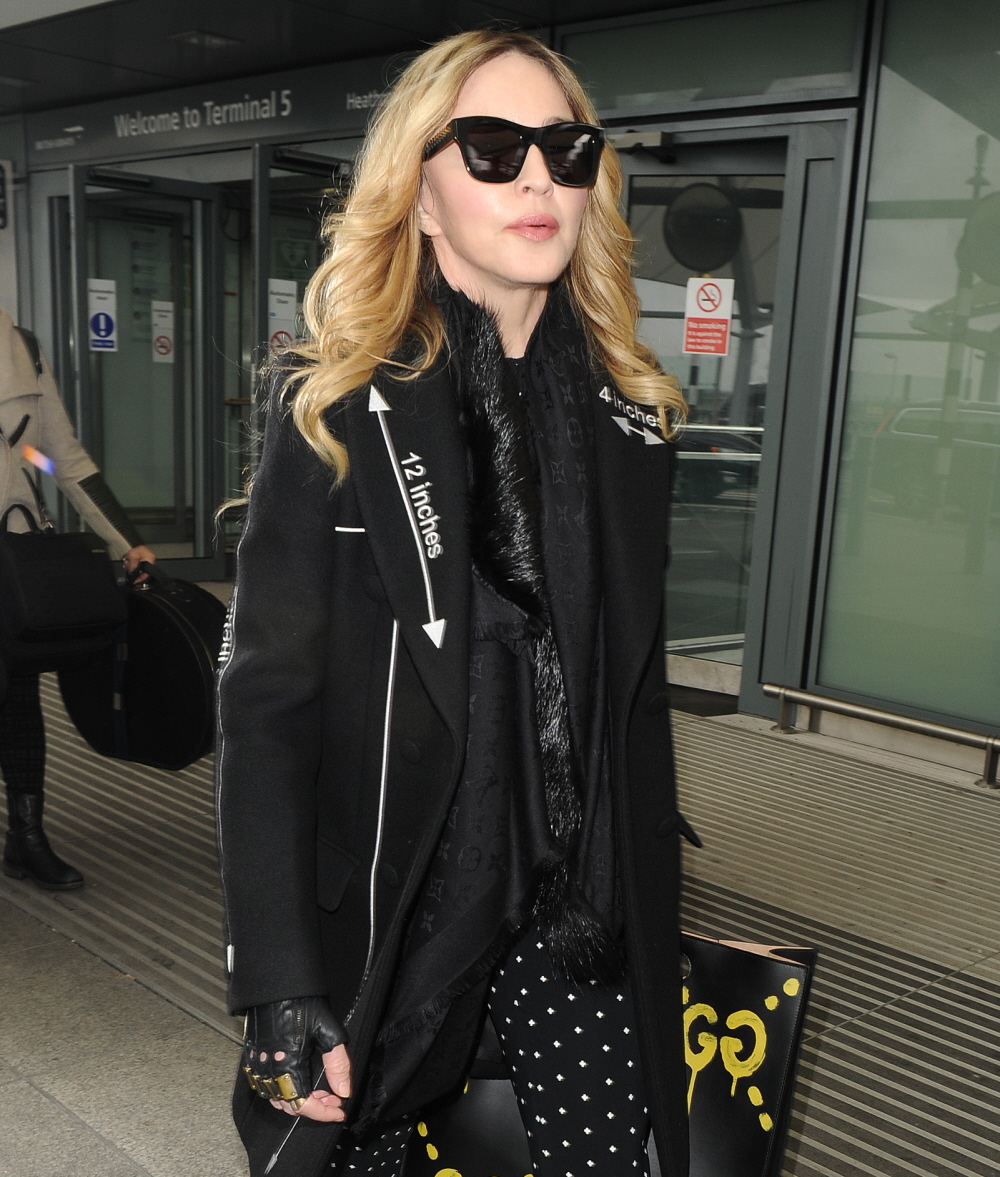 Photos courtesy of WENN.