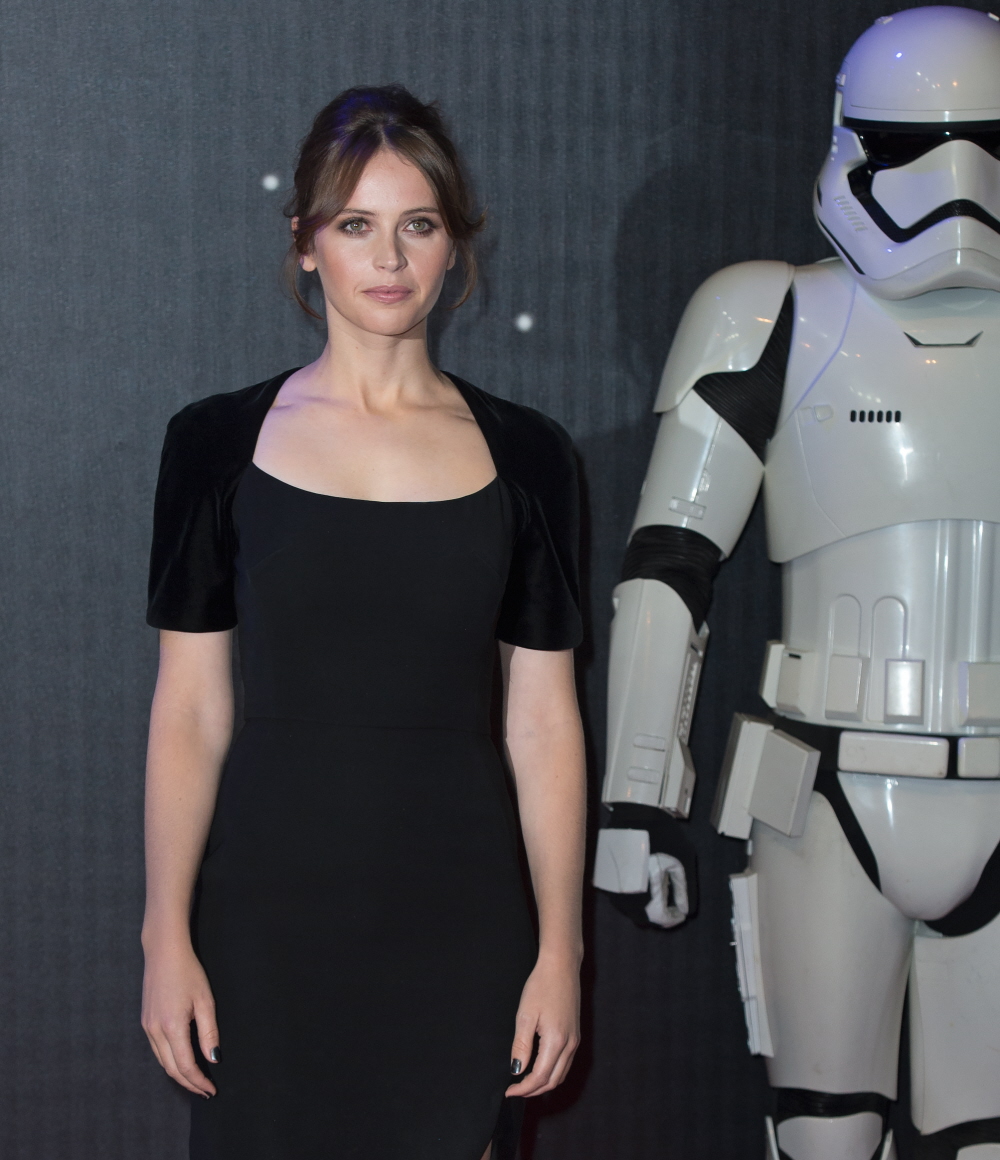 Dear Disney/Star Wars: JUST TAKE MY MONEY ALREADY. Good God. When I saw Star Wars: The Force Awakens, I was so pleasantly surprised with what JJ Abrams did with Rey and Finn as the new leads for the franchise. Putting the franchise in the hands of a young man of color and a very young woman could have gone horribly wrong, but the fact that it worked so well made me have faith in Disney's takeover of the Star Wars world. Now, all that being said, I haven't been completely following everything about the spin-off movies, so I really only remembered that Felicity Jones had been cast as some kind of badass in one of the many spin-offs. As it turns out, she's the lead in Rogue One: A Star Wars Story. She plays Jyn Erso, and from the look of the first trailer, she's sort of the young female version of Han Solo. The trailer is blowing up all over the place this morning, so here you go:
Felicity is joined by Diego Luna, an absolutely wonderful Mexican actor. This film also features Oscar-winner Forest Whitaker and Mads Mikkelsen (who is everywhere these days!). And it looks GOOD. It's looks like the kind of movie that kids and parents will enjoy. I love that once again, they're centering a new, Star Wars-adjacent franchise on the shoulders of a young woman. I love that Felicity Jones – a veteran of costume dramas and supporting roles – is given an opportunity to shine as a capable, badass action heroine. How is it that Disney's takeover has been bringing all of these amazing female characters?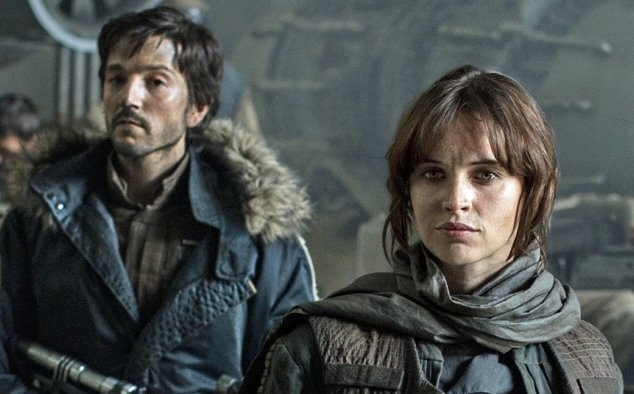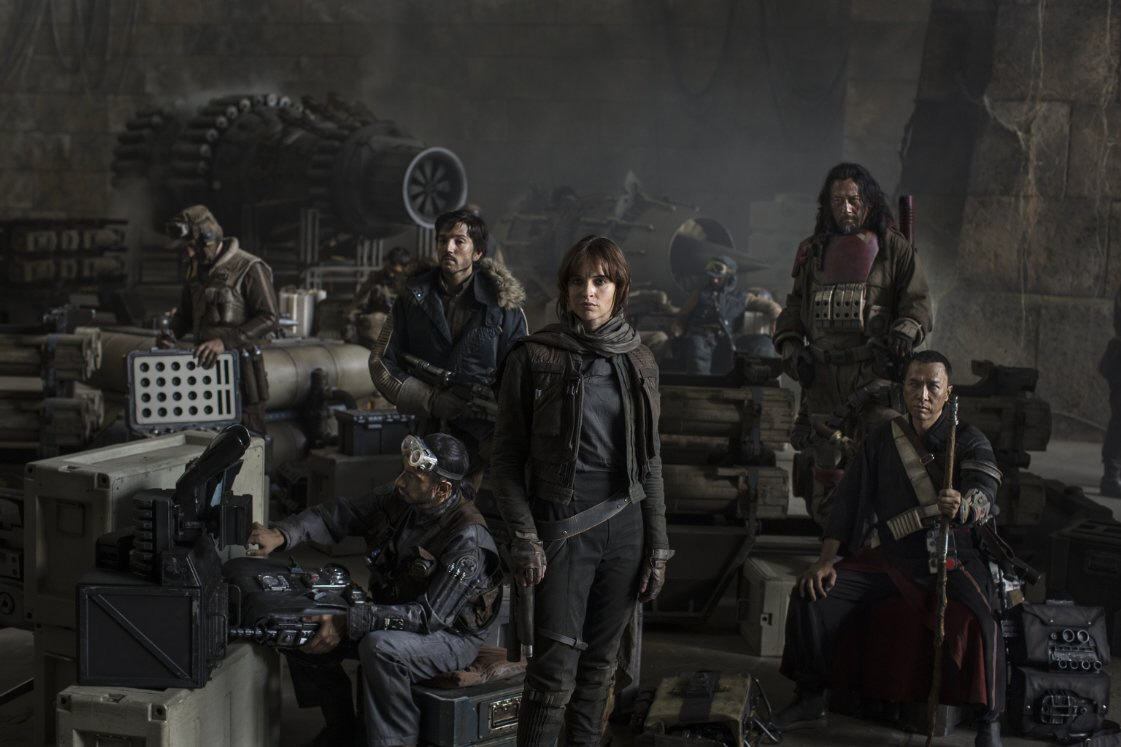 Photos courtesy of Disney, WENN.