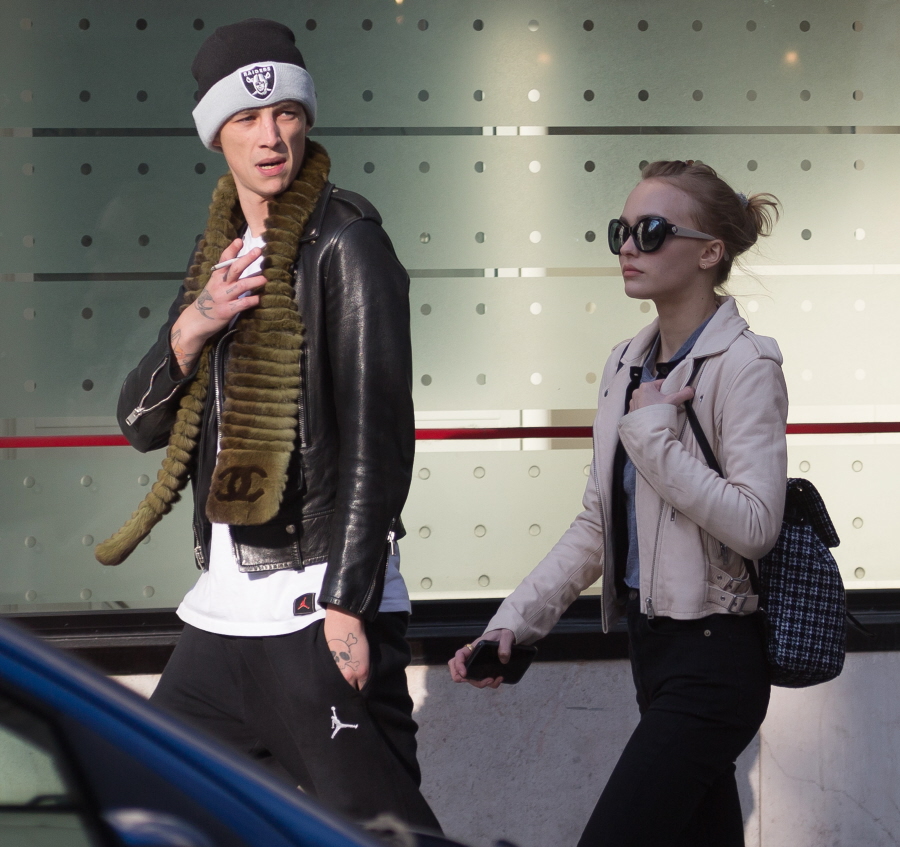 Lily-Rose Depp gives me Willow Smith vibes. I mean that in an ambivalent way, really. Lily-Rose was always going to be pretty famous just because of her parents – she was Johnny Depp and Vanessa Paradis's first child – and she seems to be following in their artsy-performer footsteps. She's already modeling and getting magazine covers and she's only 16 years old. And at 16, she has her first big-deal relationship – you can see Lily-Rose and her boyfriend in these photos from a few weeks ago. Her boyfriend is older… and that's a big deal when you're 16. The guy is Ash Stymest and he's 24 years old. Not only that, but he's already been married and divorced and he has a child. Yeah. And on top of that, he's a "bad boy" male model who smokes, drinks and likes to party. As you can imagine, Lily-Rose's father is apparently not happy about this turn of events.
They say girls choose guys that remind them of their father, and Johnny Depp is learning the hard way just how true that can be. The actor's 16-year-old daughter is reportedly coupled up with a hard-drinking Hollywood party boy who is eight years her senior! Lily-Rose Depp has been spotted cozying up to 24-year-old male model Ash Stymest, who is not only divorced but has a 4-year-old daughter.

"Johnny blames his ex-wife, Vanessa, for being too permissive, and he and Lily fight constantly about her new relationship," reveals a source. "Lily has serious daddy issues and Ash is so much like Johnny was when he was young – he drinks, smokes and raises hell. But Johnny doesn't care if he's being a hypocrite, he doesn't want this guy anywhere near his baby girl."
[From Star Magazine, print edition]
I don't believe all daughters want guys who remind them of their fathers. I do think fathers become a template, sometimes good and sometimes bad, sometimes of what a woman looks for and sometimes a template of what guy you'll never go for. Plus, I don't want to talk about a 16-year-old's daddy issues when clearly, she's STILL A CHILD. Of course you have daddy issues when you're 16! You actually need your dad then. Anyway, this guy does sound like trouble, but even more than that, he sounds like he is just weighed down by a ton of baggage, too much for any 16-year-old to deal with. Shut it down, Johnny.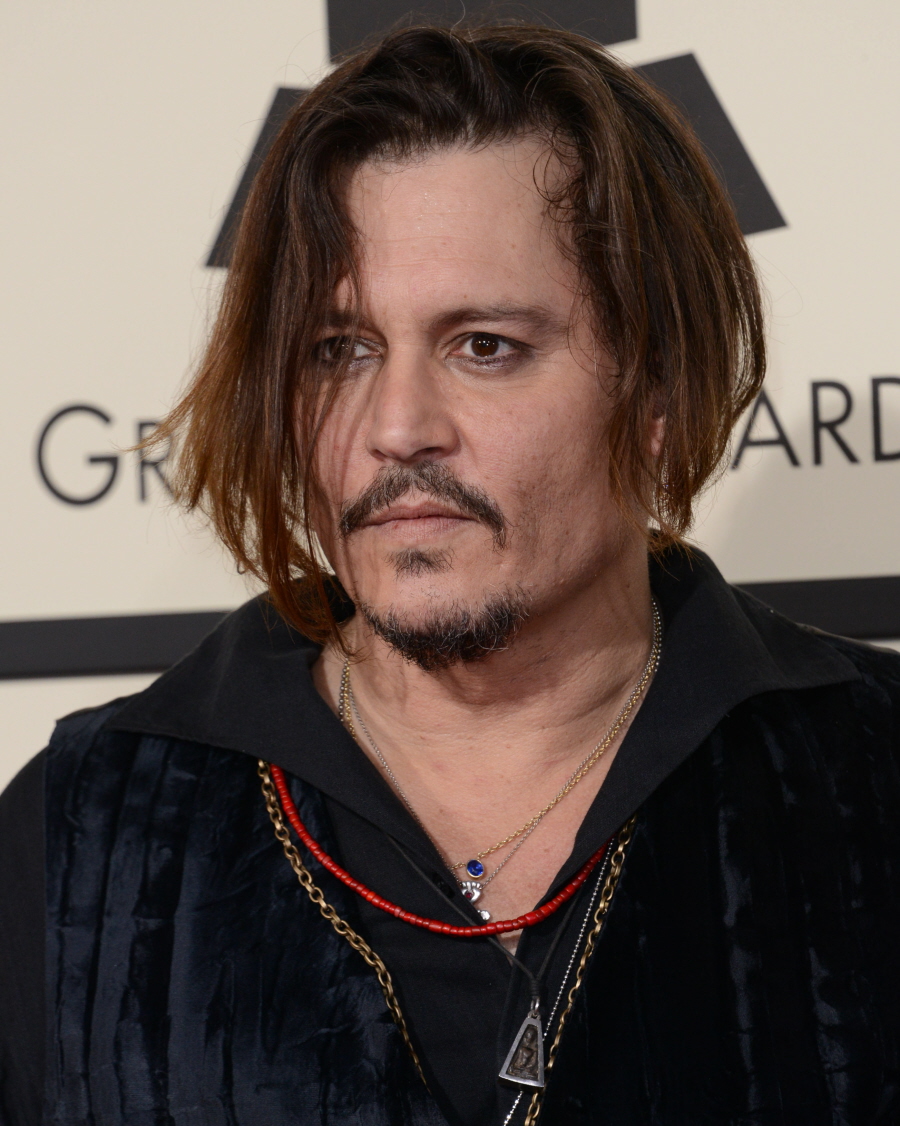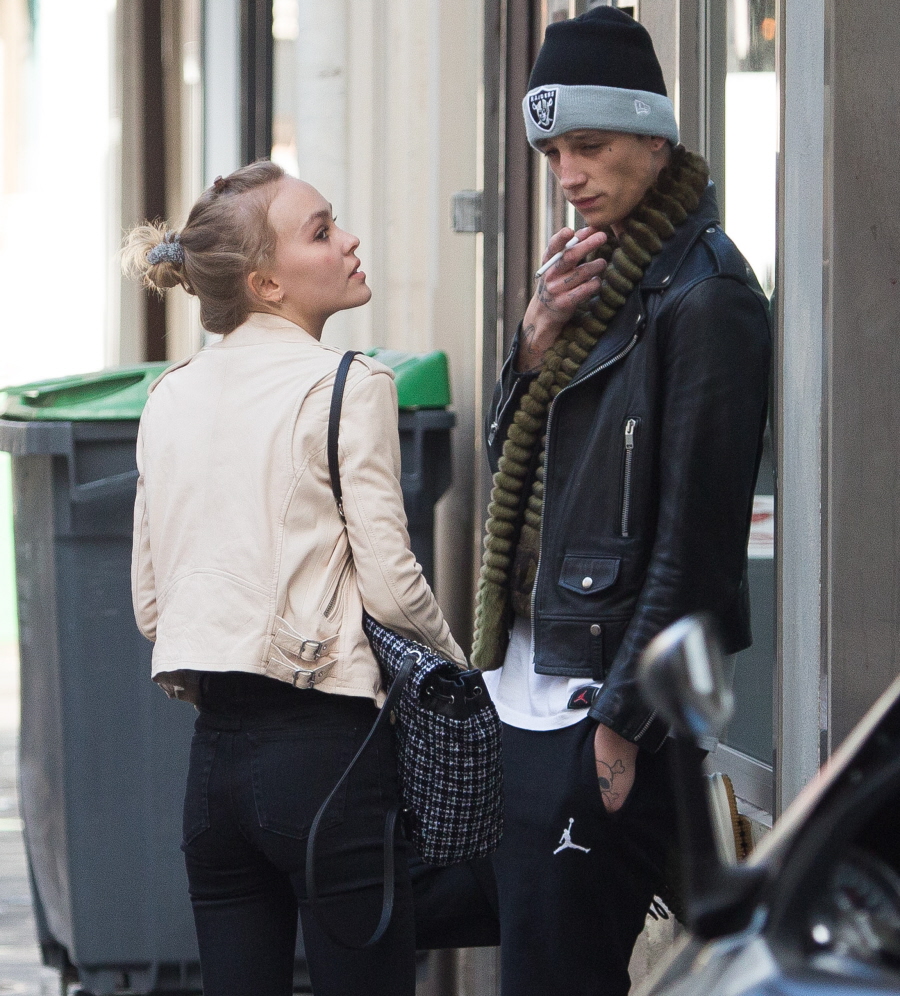 Photos courtesy of Fame/Flynet.