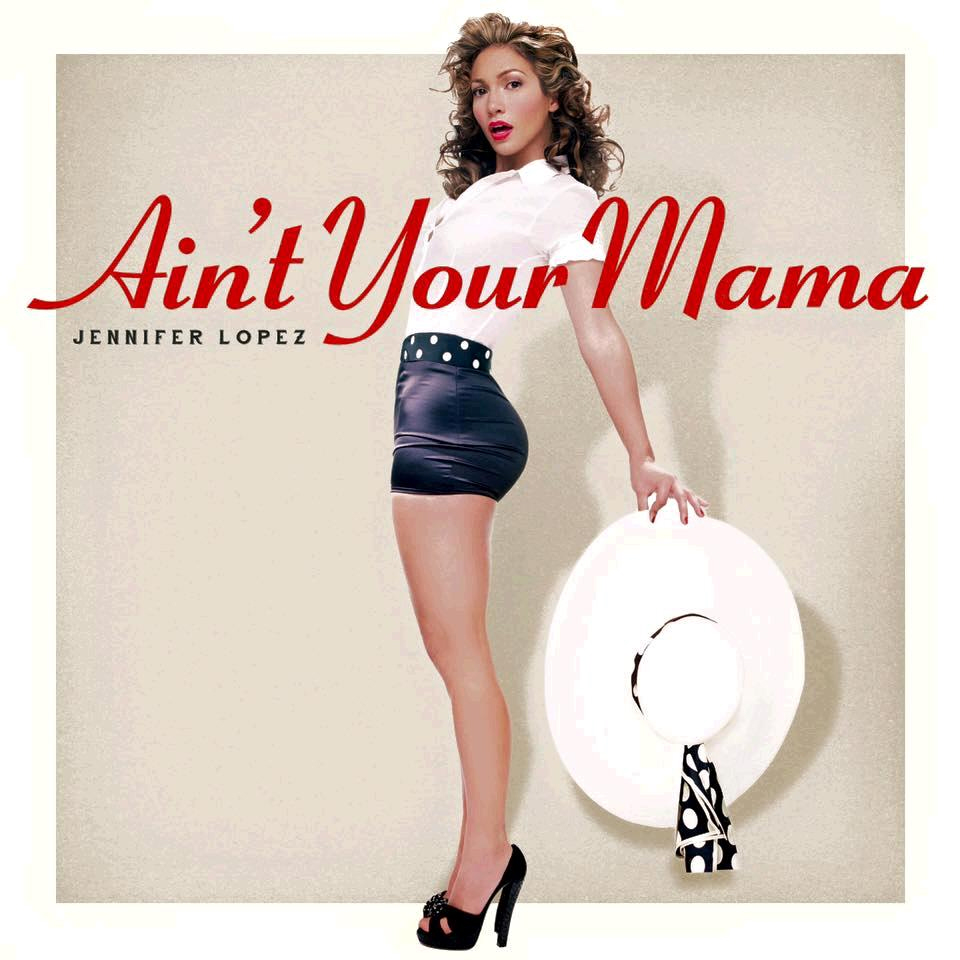 Yesterday, Jennifer Lopez dropped her new single, "Ain't Your Mama." I kept reading media coverage about it throughout the day Thursday, with several sites calling it a "summer anthem" and "feminist anthem" and "the next great pop song." Then, late in the day, I finally gave in and listened to the track. It's AWFUL. Here's the lyrics-video.
While I love J.Lo, I haven't thought much of her music career over the past few years, and I do believe she's in desperate need of a new team of producers and songwriters. That might have happened here – this song was written by Meghan Trainor, which I learned after I heard the song and my first thought was, "Oh, that's why I hate it." But there's a whole other reason to hate the single too: the song was produced by Dr. Luke. Seriously.
Once people learned that Jennifer Lopez had worked with Dr. Luke, the online reaction was swift and brutal – you can read some of the nasty tweets here. While I side-eye the hell out of Jennifer Lopez for working with Dr. Luke, I would remind everyone that this situation is a great example of the strange interworkings of the music industry. It's completely and totally possible Jennifer didn't want to work with Dr. Luke and her label forced her to. It's possible she recorded a single and it was sent to Dr. Luke without her knowledge. It's possible she agreed to work with him before #FreeKesha even blew up. It's also possible that she knew what she was getting into and she just thought no one would even notice.
Here are some photos of J.Lo at the American Idol finale event last night. Her over-the-top dress was YAS Couture by Elie Madi. She loves that beigey/nude shade and it really doesn't do much for her coloring. Her makeup is pretty awful here too.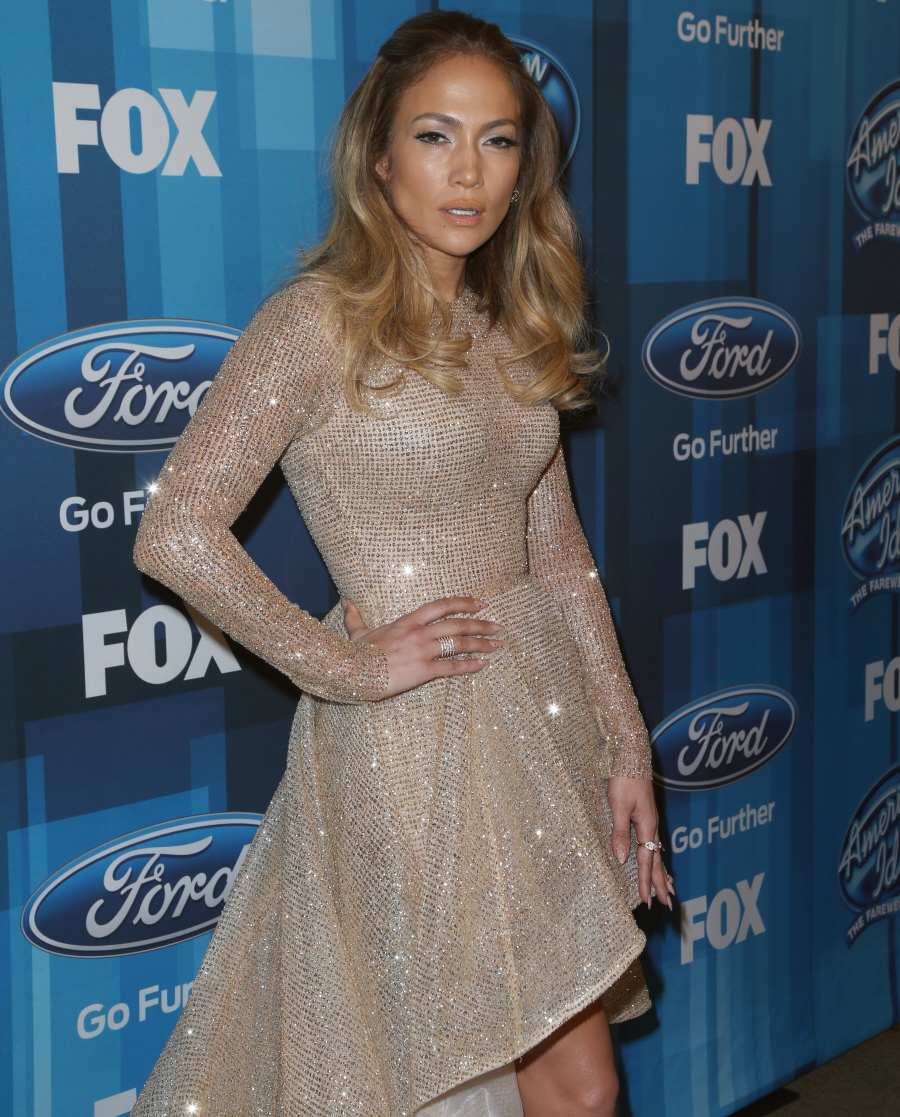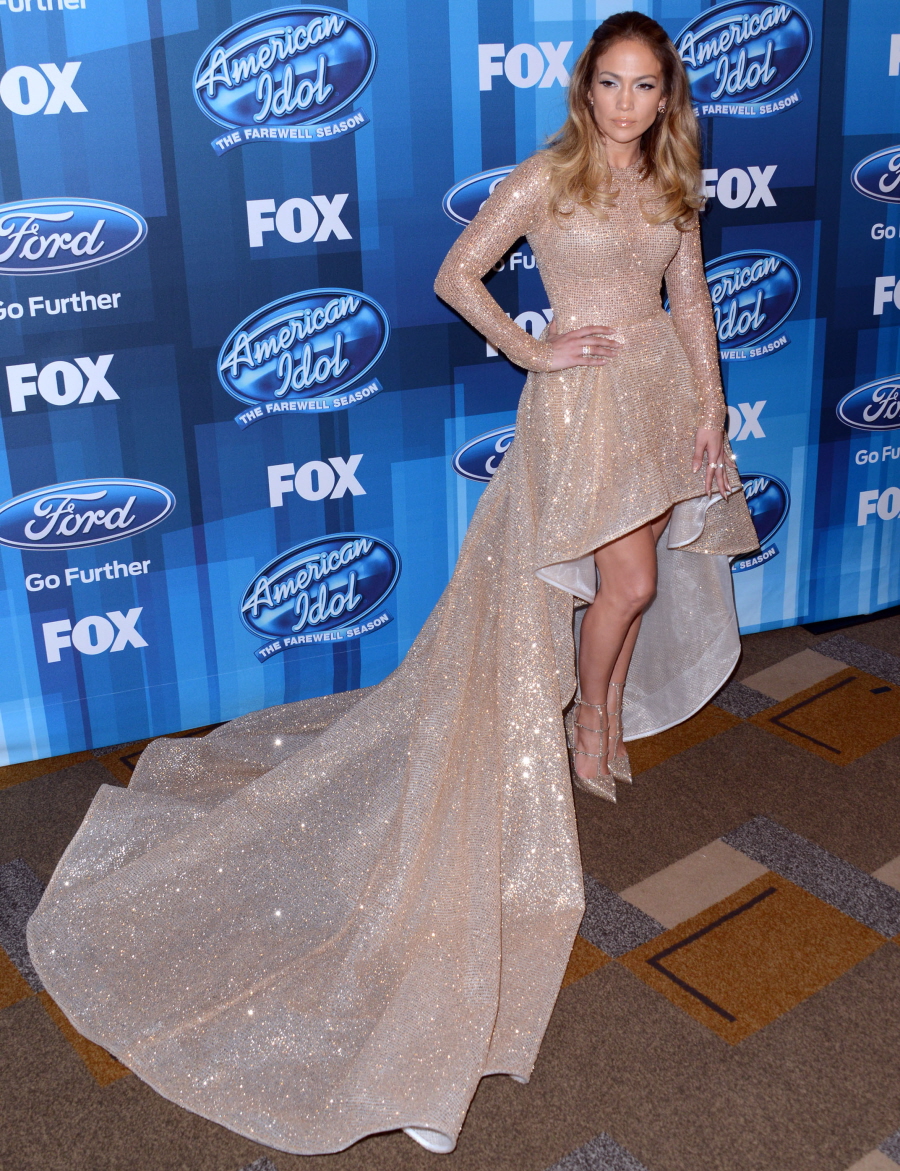 Photos courtesy of Fame/Flynet, Instagram.