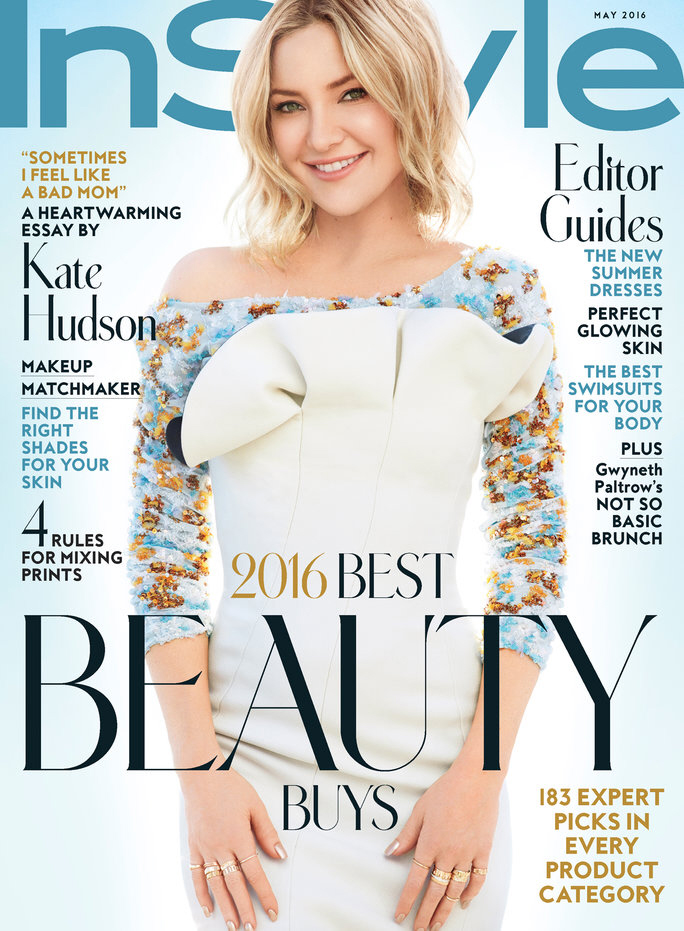 As some of you know, I'm sort of a Kate Hudson apologist. It's not that I'm a huge fan or anything, it's just that she doesn't offend me. She's by far the most easy-going of the "Lifestyle Blondes" selling their wares these days, and even when Hudson talks about exercise and diet, she's not annoying – she usually says some variation of "do what works for you." Before this moment, I never really thought about the fact that we really don't see Kate trotting out her kids every week. And I realized something weird – we can shade her for her dating life and her red carpet thirst, but I actually believe her biggest priority is motherhood and her kids. She manages to find a quiet balance between her privacy as a mom and her public persona/career without bashing us over the heads with it. Anyway, I was thinking of all of that when I read these excerpts from the essay she wrote for InStyle's May issue. Her essay is in honor of Mother's Day and it's called "Sometimes I Feel Like a Bad Mom." Some highlights:
"I was really young, like, 23, when I had Ryder. So, our relationship has always been [a little unusual]. I mean, we're close, and I am his mom. I'm big on manners. I'm big on politeness. I'm big on gratitude. But I'm a bit of a wild mom."

"Some days I feel like I should win best mom of the day award, and some days I find myself doing strange things that don't have any real purpose, in faraway corners in my house, and I realize I am literally and deliberately hiding from my children."

"…Even though every primal ounce of the nurturing, domestic woman in me gets pulled, I'm a hunter as well. And I love to hunt! And as a woman I feel that somehow we are supposed to feel apologetic about wanting both. But I don't want to apologize for that anymore. Being both already comes at an emotional cost, without adding society's antiquated idea of the traditional roles of man and woman in the home."

"Yes, I help my kids with their homework. But I also get bored doing it. I will sit and listen to my children pontificate and discuss their ideas till the day is long because it warms my heart, but I really don't want to do math! I'm gonna say it: I'd prefer to watch 'The Bachelor' rather than do fractions and divisions."
I like and admire her honesty. To me, it seems like a dirty little secret amongst mothers, that sometimes you miss the time where you didn't have children, or that sometimes your kids annoy the ever-loving f—k out of you. And I also admire when women talk about how yeah, it's fulfilling to be a mom but it's also fulfilling to work outside of the home, to be "a hunter."
Kate also told InStyle that she does her own social media – as in, her management hasn't taken it over – and she also chats about her romantic life. She said: "It really feels like high school. I can't say hello to anybody without [people speculating we're together]. I don't comment when I'm single because some of them are right, some of them are wrong. But I end up with everybody anyway! I've been linked to every one of my brother's best friends. We're going to do a coffee table book of all of my 'mystery men.'" My guess? She has a friends-with-benefits situation with multiple men, including Nick Jonas.
Here are some pics of Kate with Ryder and Bingham at the Kung Fu Panda 3 premiere last month. I think this is the first time she's ever brought her kids to a premiere?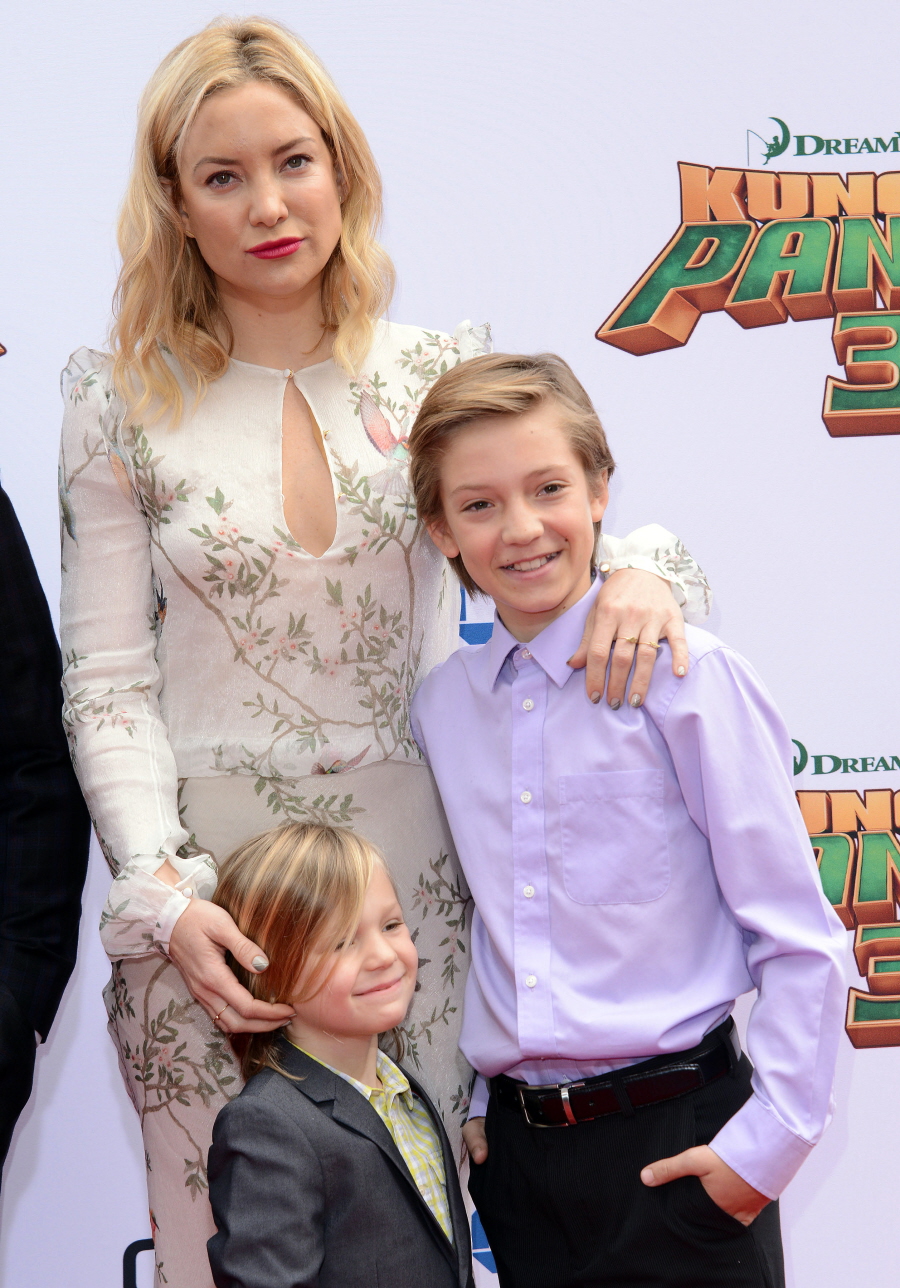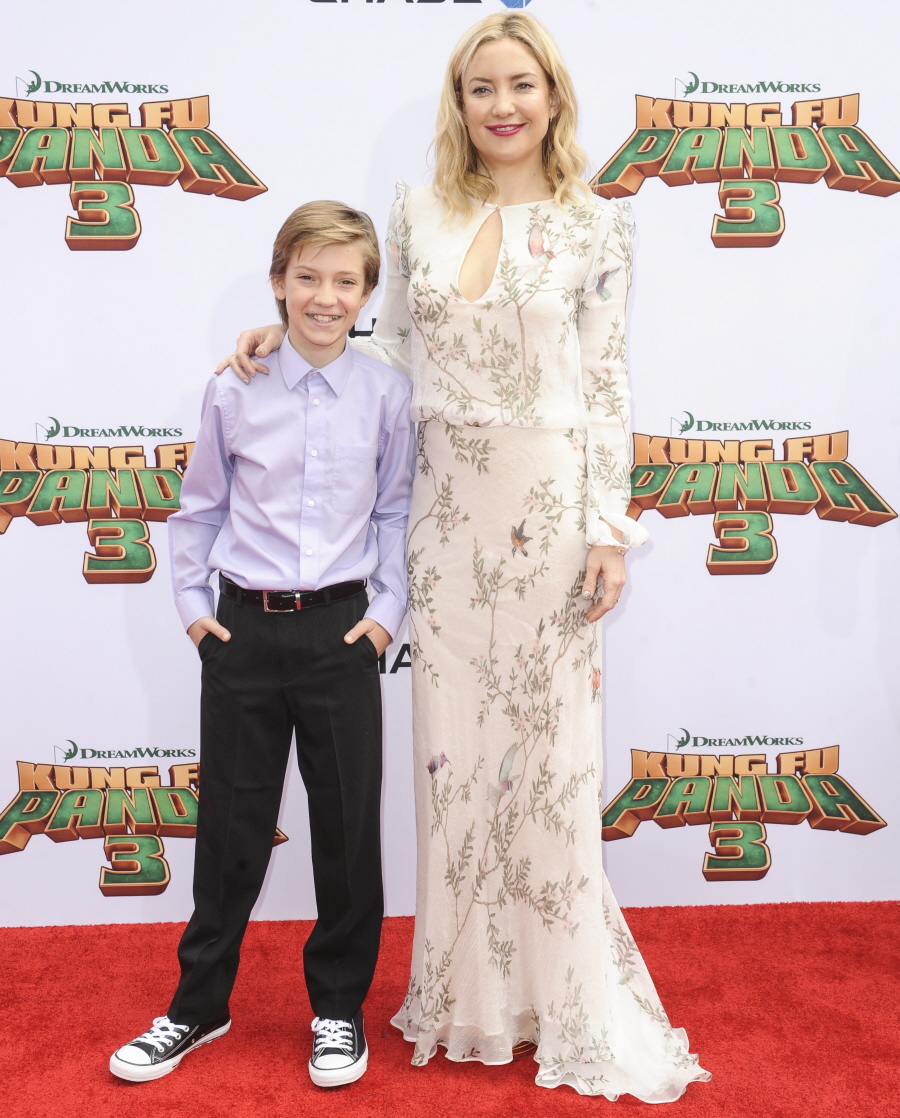 Photos courtesy of Fame/Flynet and InStyle.