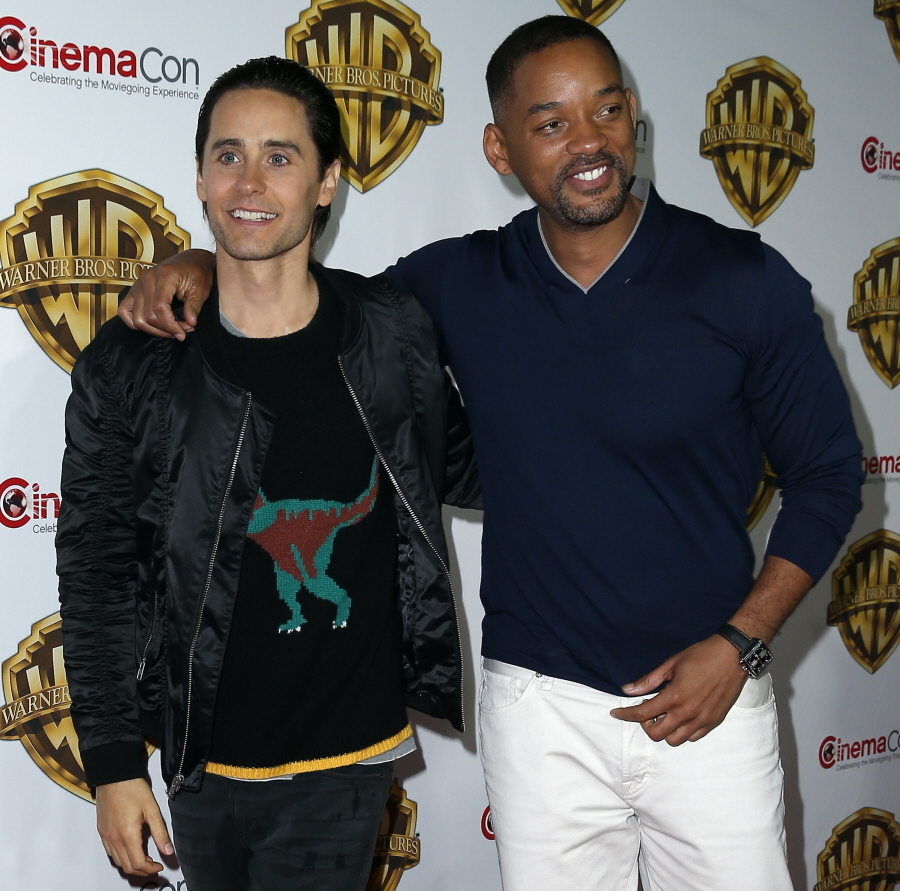 The last actor to play The Joker ended up winning a posthumous Oscar for his performance. So Jared Leto has big shoes to fill with his portrayal of the Joker in The Suicide Squad. I get the feeling that people were supposed to be super-excited about Leto's performance, but Warner Bros has subtly shifted the marketing to match the real interest in Margot Robbie's Harley Quinn. Most people expect Robbie to be the breakout and the best-reviewed actor from the cast. Meanwhile, Jared keeps talking about how he's so Method and he sent a lot of crazy sh-t to his costars. Previously, we learned that Leto gave Margot a live rat. And he apparently presented Viola Davis and other cast members with a dead pig. And now Jared is revealing more of his "gifts" to costars: he sent them anal beads and used condoms. Because METHOD.
Jared Leto wasn't fooling around when it came to getting into character as The Joker for the upcoming Suicide Squad. We already know that before filming even began, he sent Joker-inspired gifts to his co-stars, including a live rat to Margot Robbie, a set of bullets to Will Smith and a dead pig to the entire cast. And now Leto just told me he also sent everyone…used condoms and anal beads!

"I did a lot of things to create a dynamic to create an element of surprise, a spontaneity and to really break down any kind of walls that may be there," the Oscar winner told me while promoting the movie at CinemaCon in Las Vegas. "The Joker is somebody who doesn't really respect things like personal space or boundaries."

"He went full Joker," Smith said, adding, "He really set the tone. He wasn't playing with it. He was dead serious as an actor. He was going in and he was 100 percent going into this character."

Adewale Akinnuoye-Agbaje, who plays Killer Croc, says he received "sticky Playboy magazines" from Leto, but he also revealed what happened when the dead pig arrived.

"That was a good gift because it had the effect of unifying us as a group because then it became us against him," Akinnuoye-Agbake said. "We sent the messenger back with the dead pig and our own personalized message. It got the ball rolling."
I'm not sure if I've ever been a believer in Jared Leto, but why is everyone just shrugging about this stuff? There's Method acting and then there's a modicum of professionalism. To me, the grossest part is the fact that he was sending actual FLUIDS to his costars. How did this film get made with no one suing Warner Bros?
CB reminded me of this segment from this weekend's MTV Movie Awards, in which Leto and Robbie made a reference to "anal beads." Knowing Leto, those were probably "used" as well. Ugh.
And here's the latest trailer for The Suicide Squad.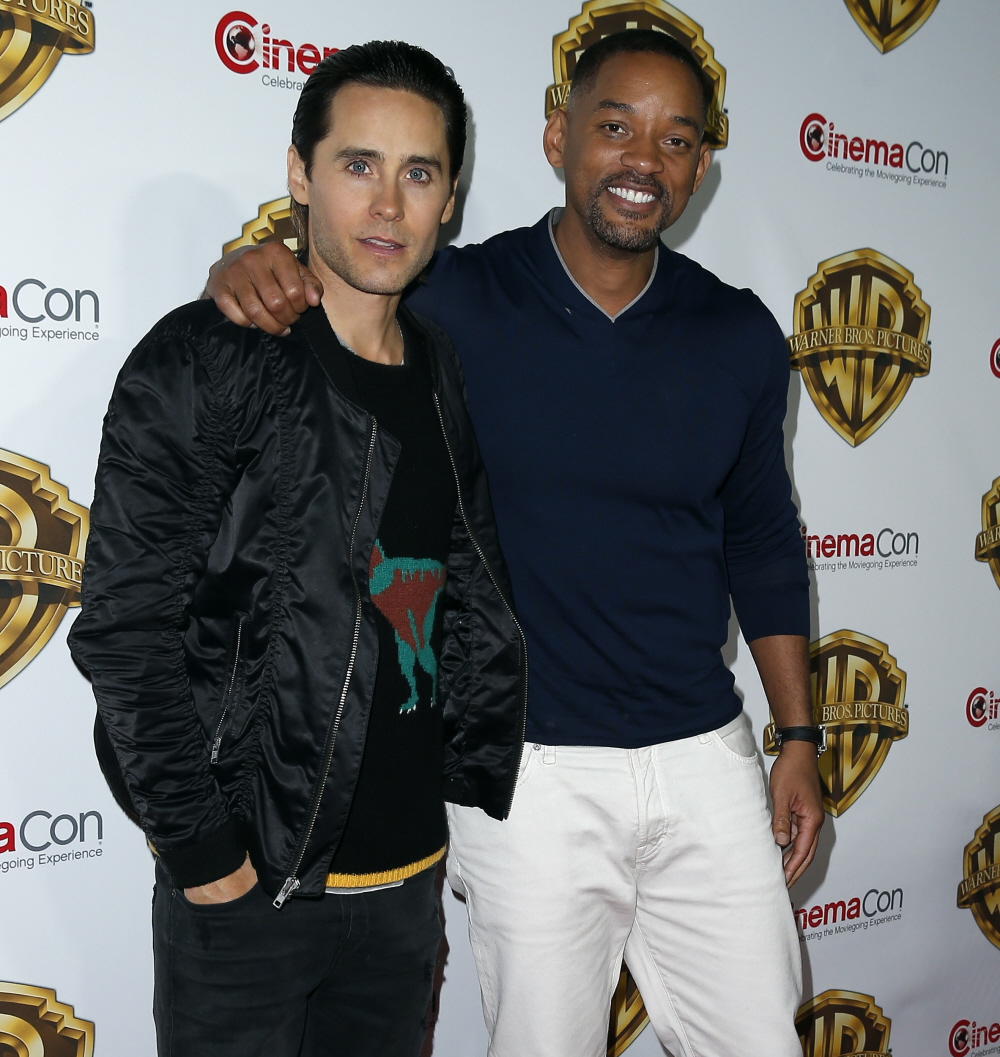 Photos courtesy of WENN.