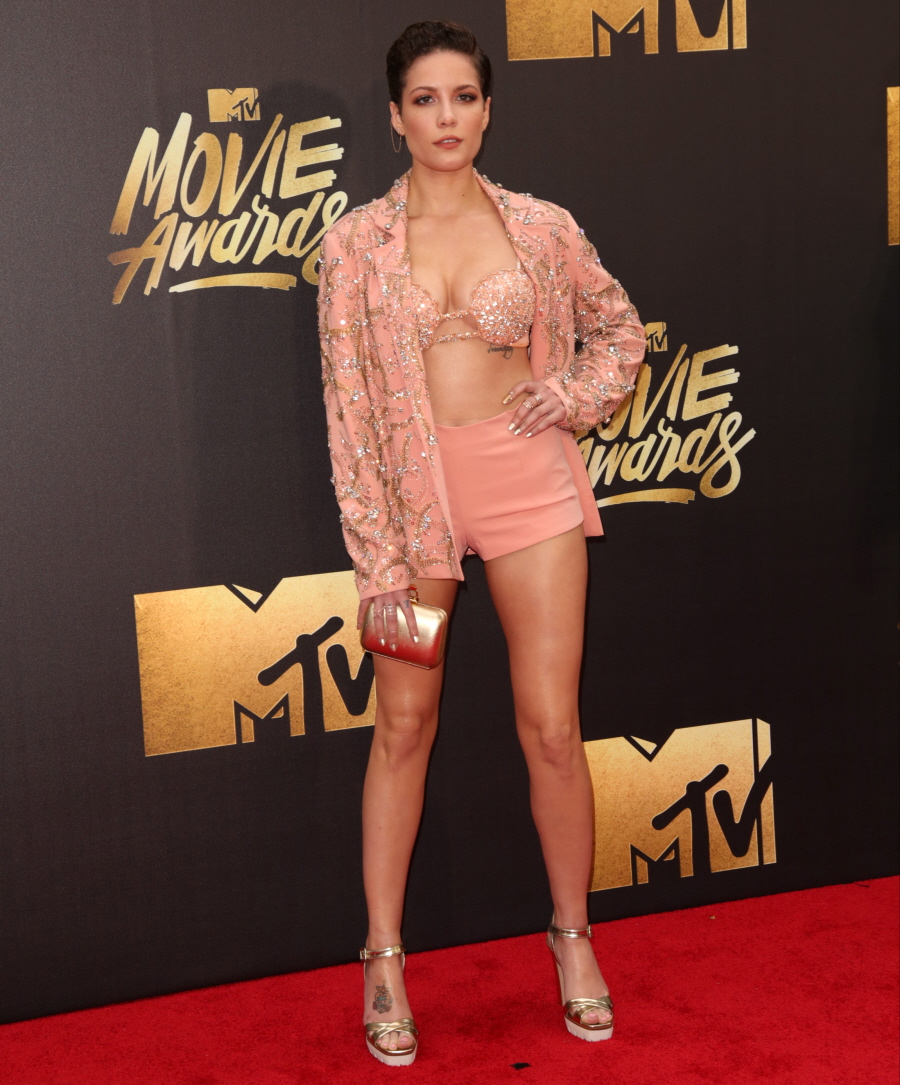 The MTV Movie Awards were a veritable who's who of "No really, who?" There were a lot of younger TV stars, models and reality stars and only a handful of genuine movie stars. As for fashion… it was not a noteworthy evening in any way. In fact, one of the most talked-about red carpet looks was from Halsey, the young singer who is just starting to really blow up. I'm still not a Halsey believer, but then again, I haven't paid that much attention to her. But she wants us to start paying attention, which is why she wore shorts, a shell bra and an embroidered jacket on the red carpet. Her ensemble is by Idan Cohen and it's trying too hard. Especially since most people thought her performance – the song "Castle" from The Huntsman: Winter's War soundtrack – was really good. My point? She's getting attention for her music, so why wear this?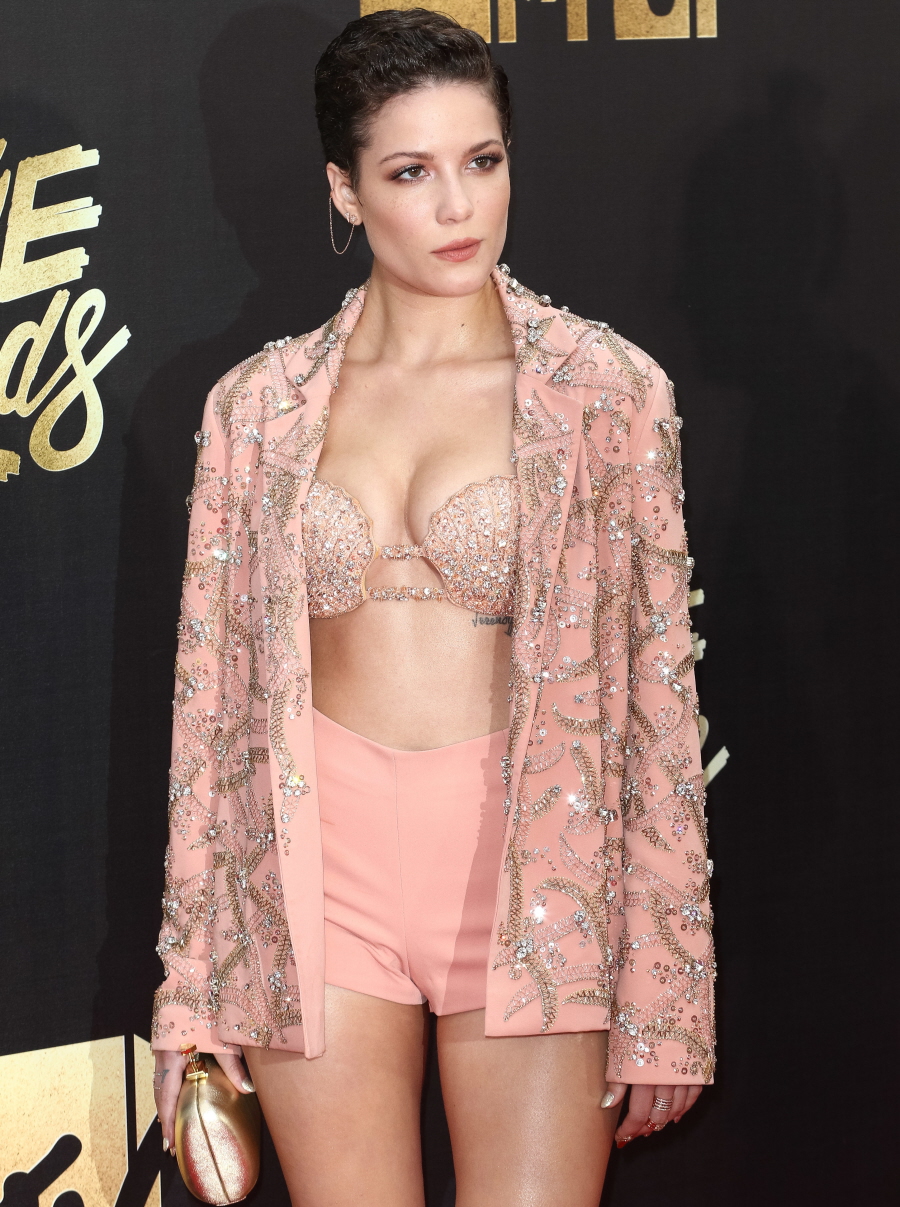 Emilia Clarke in Miu Miu. I think this is genuinely one of the cutest things I've ever seen her wear on a red carpet. Emilia doesn't do formal eveningwear very well, but she's improving her cocktail/playful styling for less formal events.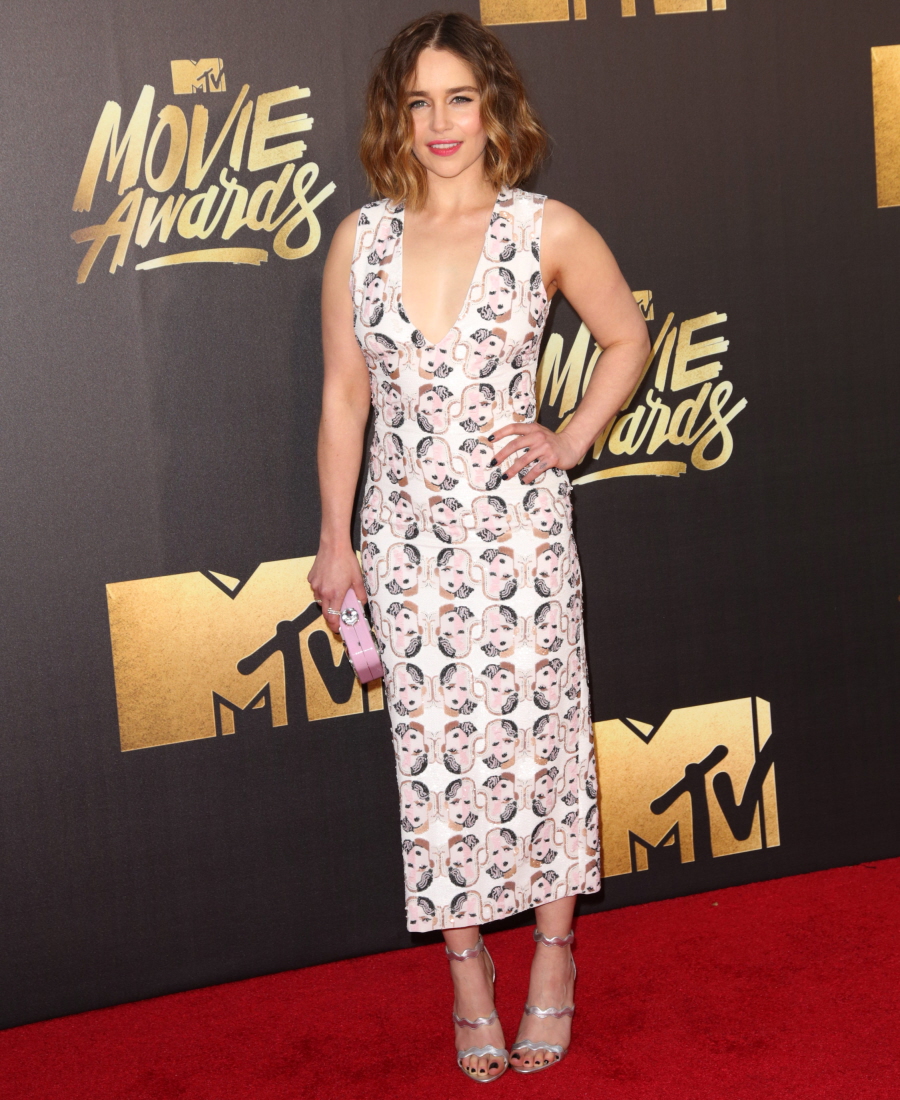 Rebel Wilson wore Marina Rinaldi and she brought her boyfriend Hugh Sheridan. Rebel also picked up the Best Kiss award, one of the highlights of this awards show (you can see the list of winners here).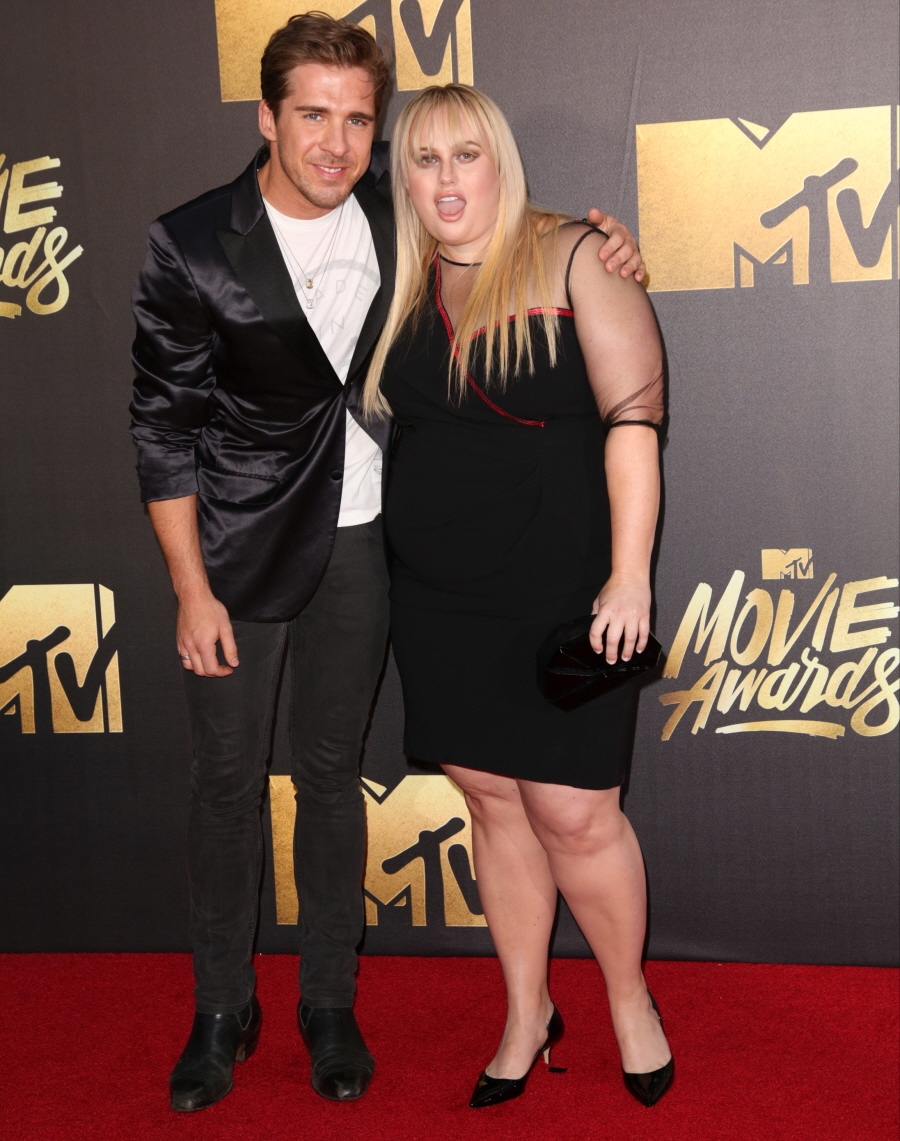 Brittany Snow in Haney. I love Brittany (she's so underrated, along with Anna Camp) and I think she looks adorable here.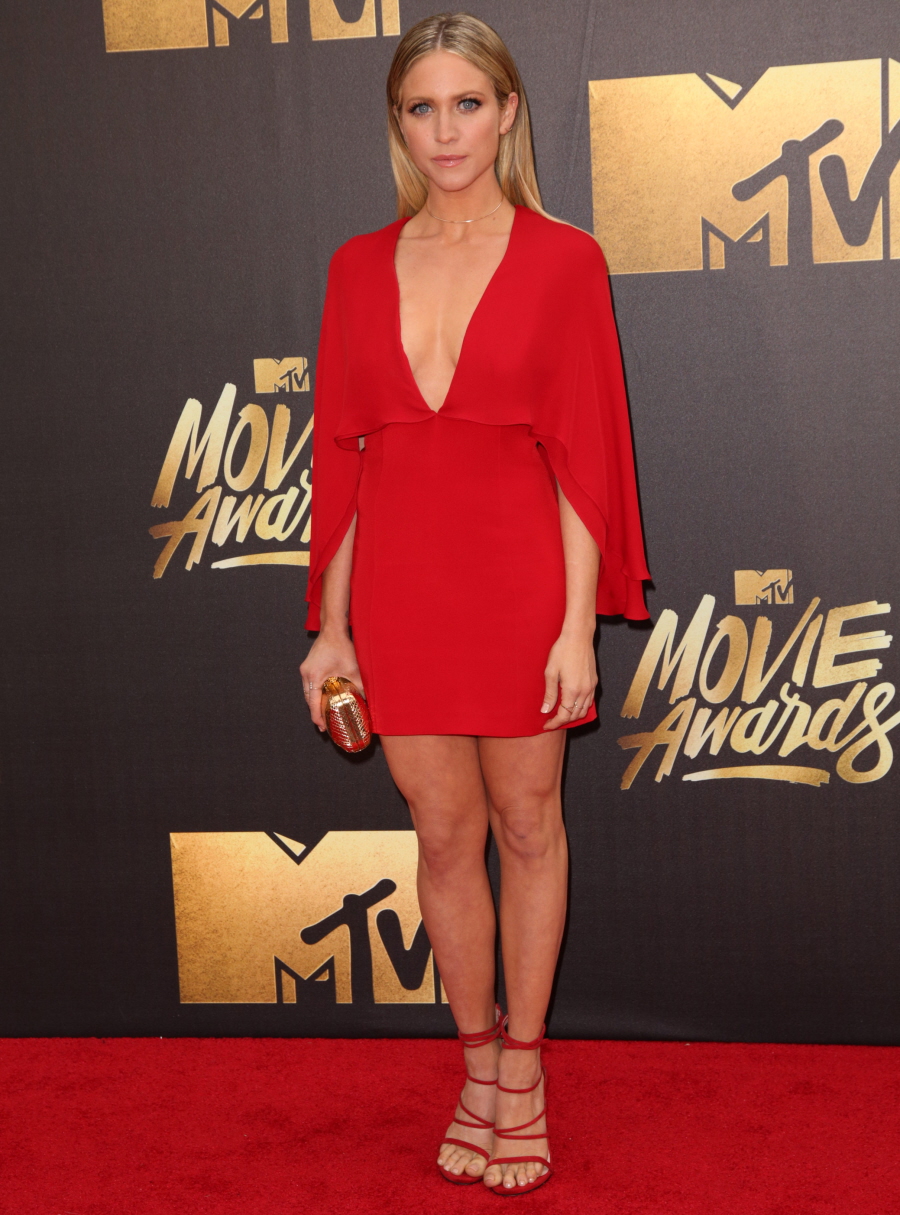 I love Lizzy Caplan too but I fear that Lizzy has some styling issues. She wore this Sally LaPointe gown which is boring-to-fine, but her styling is just BAD. Her hair is a big "WHY?"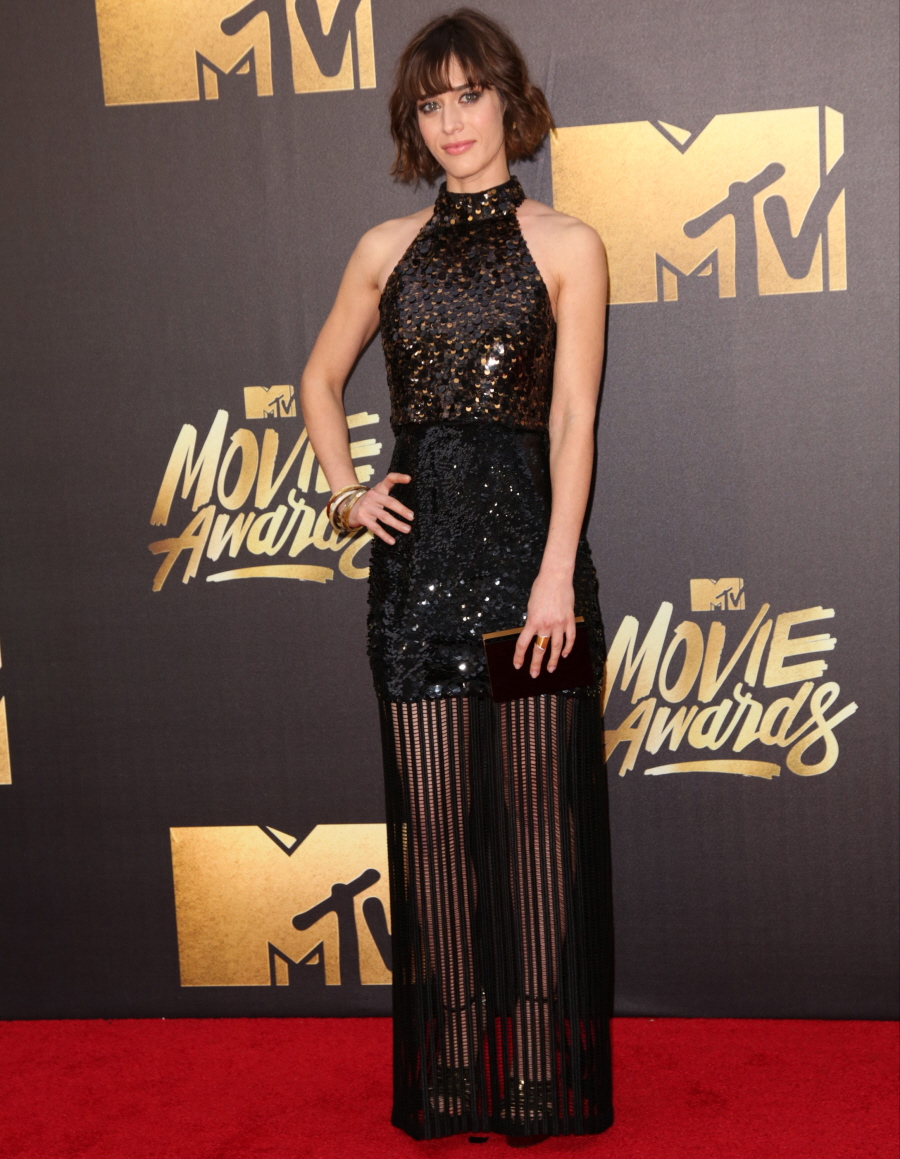 Miles Teller and his girlfriend Keleigh Sperry. He has a permanent doucheface but I still sort of like the guy. The haircut is rather unfortunate though.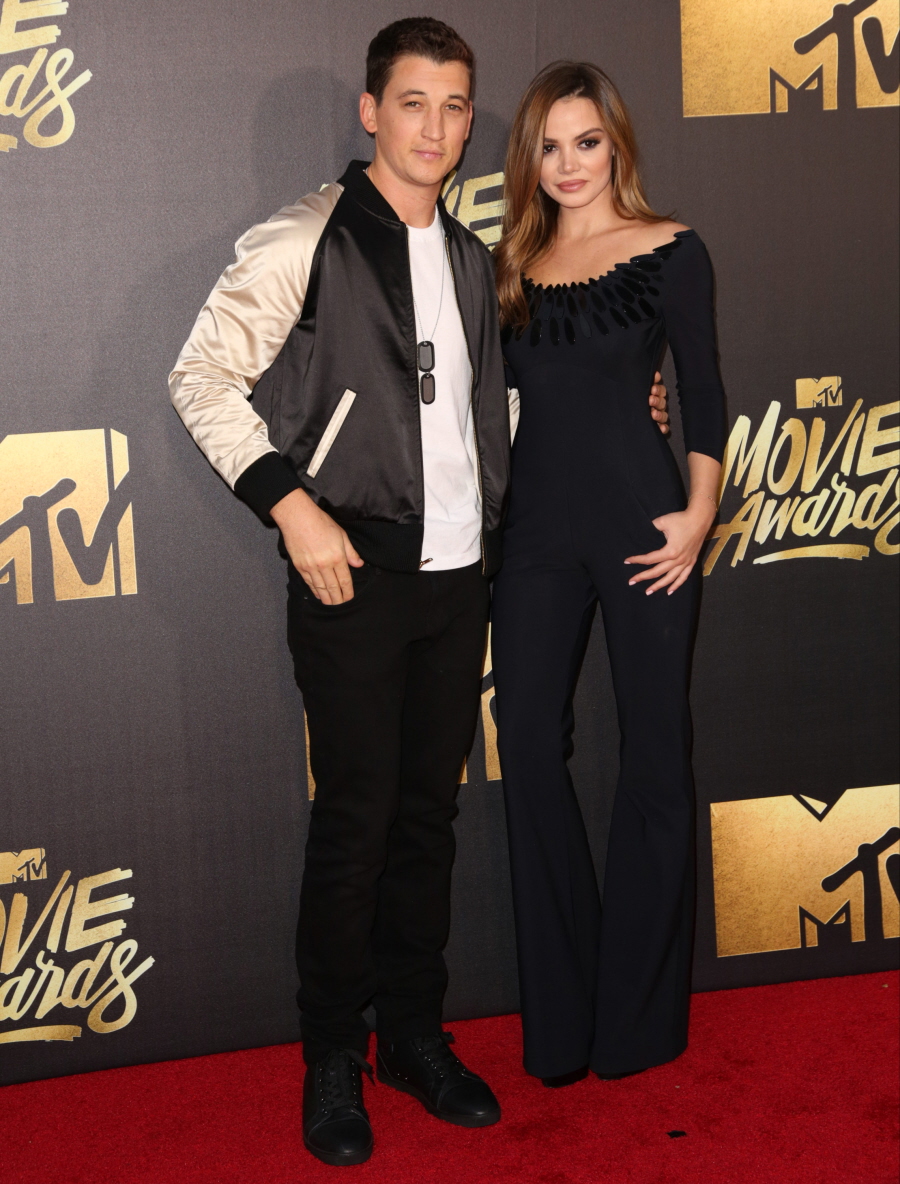 Here's Daisy Ridley & JJ Abrams. Star Wars: The Force Awakens won Movie of the Year, and Daisy won Breakthrough Performance.
Photos courtesy of Getty, WENN.