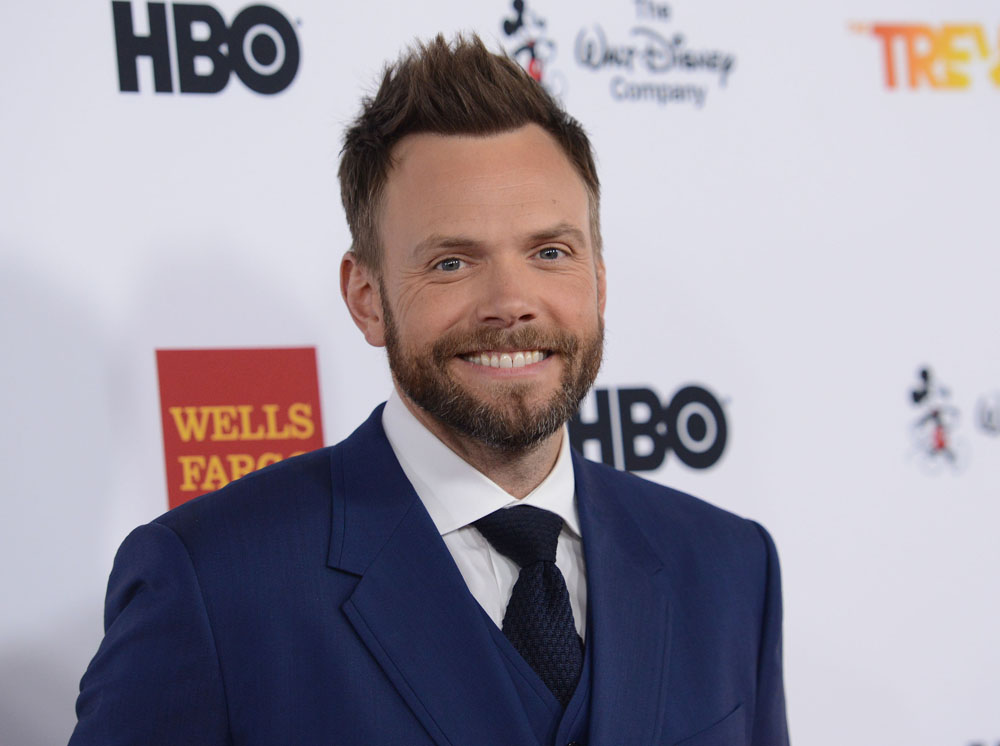 Last week, North Carolina passed a ridiculous "bathroom bill" that is being seen as an attack on the LGBT community in general, and transgender people in particular. It requires people to use bathrooms that align with the gender on their birth certificate, as if transgender people going to public restrooms was a huge issue that needed to be addressed right away. As states like NC pass discriminatory laws that rollback the rights of LGBT people, corporations and celebrities are threatening boycotts. We just saw Bruce Springsteen refuse to play North Carolina, specifically citing this bill, and now another celebrity has taken a slightly different stance. Comedian and actor Joel McHale honored a scheduled performance in Durham, North Carolina on Friday but he told the audience that he was conflicted about whether he should perform or not and that he was going to donate everything he made from the show to an LGBTQ organization.
Joel McHale doesn't find North Carolina's archaic new anti-LGBT law the least bit funny.

The comedian, who appeared at the Durham Performing Arts Center in North Carolina on Friday, told the audience that he would donate "every single dime I make tonight" to the city's LGBTQ Center as a way of offering his support.

"There was a moment where I wasn't going to come tonight," McHale told the audience. "What the f-k is wrong with your government? It's crazy! I know you guys are cool because your city council passed a resolution opposing that stupid f-king bill. … So it was like, 'Let's go to that place where they support the destruction of that bill.'"

"I am going to donate every single dime I make tonight to the LGBTQ Center — every single dime," he continued.
I always liked McHale and he handled this very well. He brought awareness to it and supported an important cause. I really hope that public and corporate pressure forces North Carolina to change this archaic law. The governor of Georgia recently vetoed their backwards "religious liberty" law, but North Carolina governor Pat McCrory is digging his heels in despite pledges by PayPal, Google, and several other corporate and sports interests to pull planned projects from his state. McCrory is an idiot and he's not going to get it, but the billions of dollars in lost revenue to his state might help facilitate this law being overturned.
Here are McHale's quotes in context. This video is NSFW due to language. At the end he said he's donating $2.4 million but I think he's joking about that.