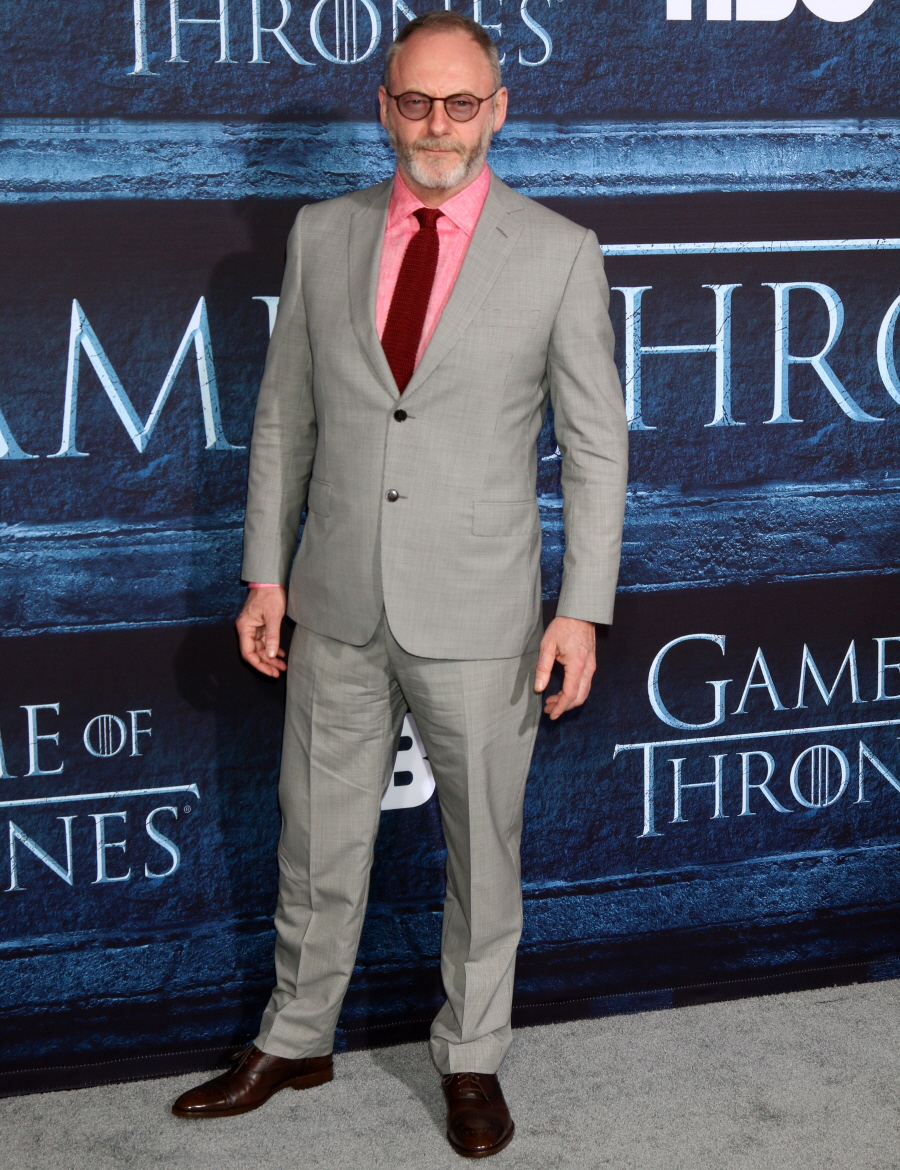 HBO did a big premiere/screening event for Game of Thrones last night in LA. Did everyone get to see the first few episodes? That's what I want to know. Because I've heard that HBO is no longer sending out screeners for GoT, so even journalists and critics have to wait and watch GoT on the night it airs. But surely they screened the first episode last night, right? So many questions. Incidentally, Liam Cunningham was on Conan last week and he brought a crazy-great clip of what was happening at Castle Black immediately following Jon Snow's "death." It involved GHOST freaking out and growling like crazy – skip ahead to the 1:48 mark to see the clip (although the whole video is lovely, because Liam is adorable). And, as you can see, Liam Cunningham was at the premiere (above). I get the feeling that Davos has a big storyline this season. Also: Kit Harington and his LIES were not at the premiere.
YES. Anyway, fashion photos. Here's Sophie Turner in Stella McCartney. She's such a beautiful young woman, but I do feel like this hair is too much for her. It's too regal/matronly, like it almost belongs on Lena Headey, only Lena's hair in real life always looks adorable.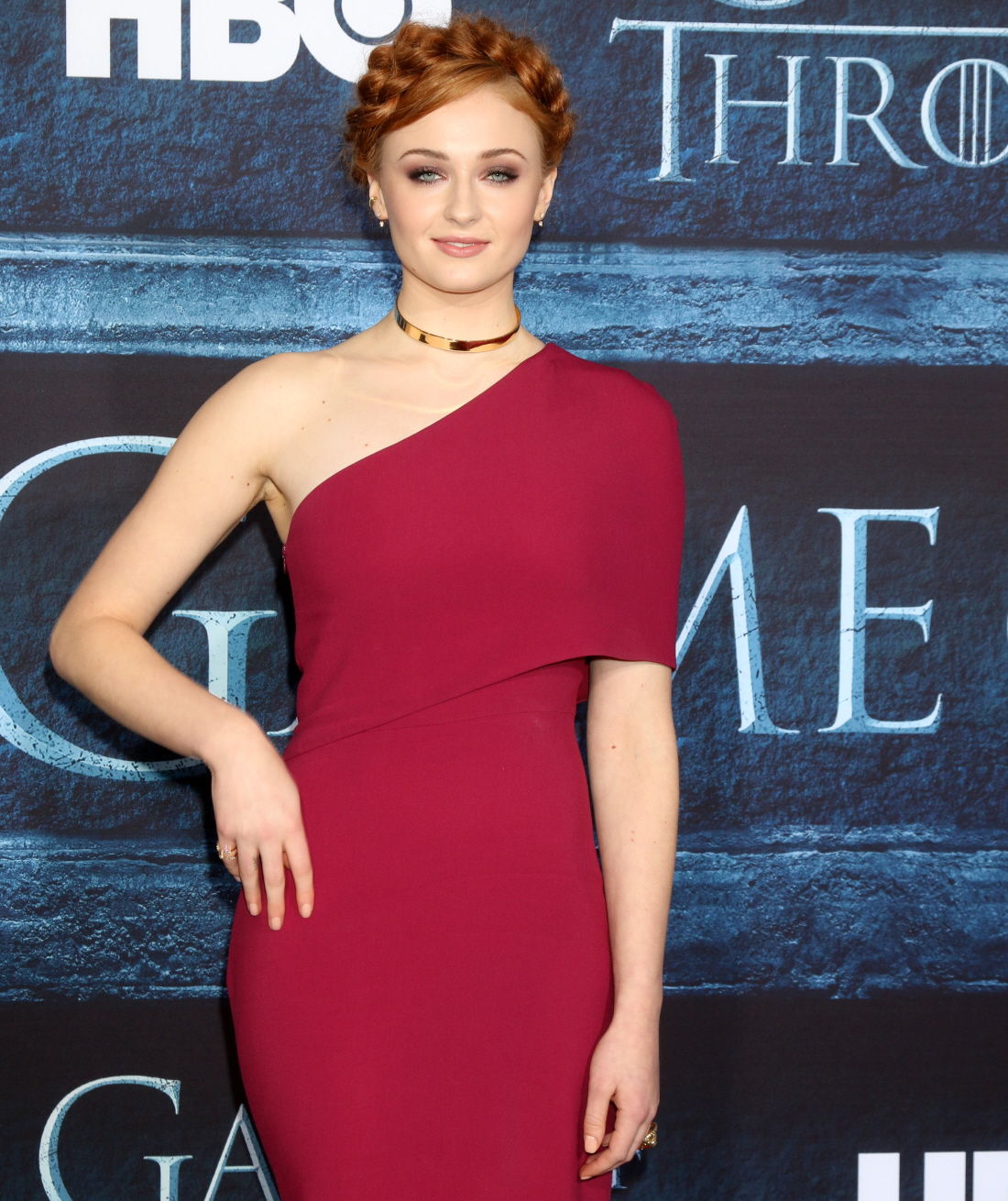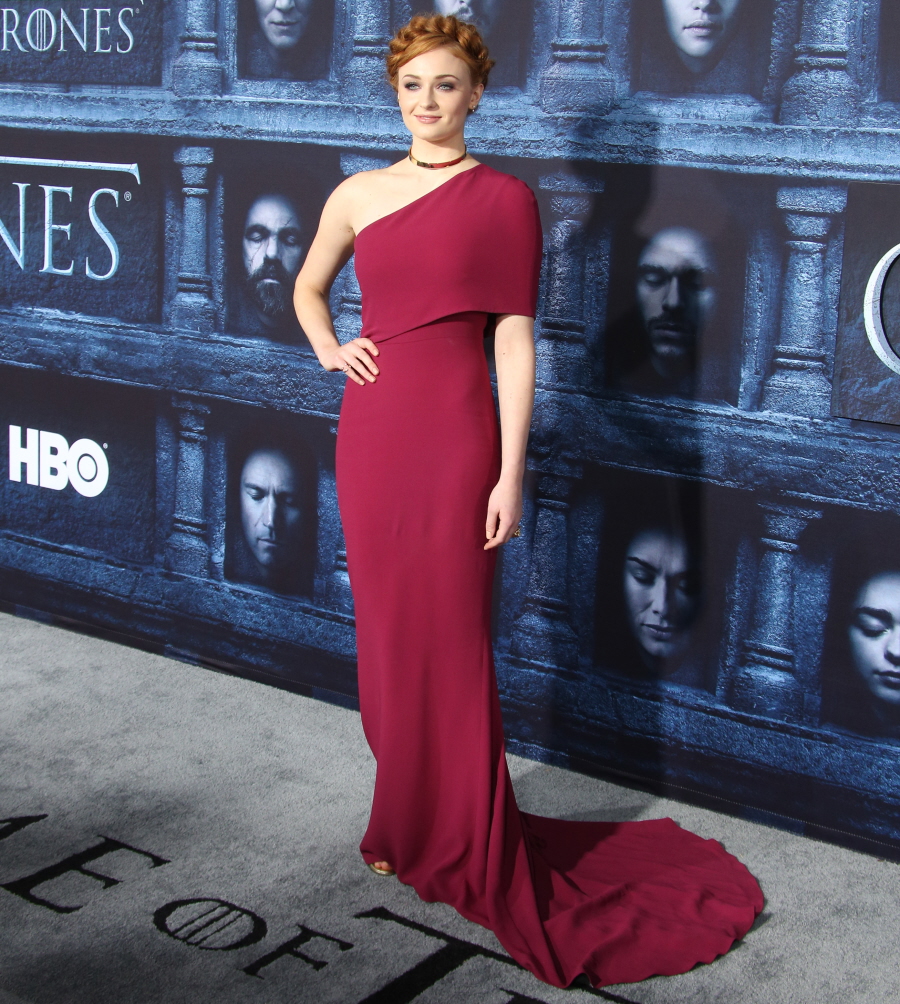 Emilia Clarke in Erdem. Emilia's style is improving, right? I'm not just imagining that. I like this but… she could still do better. The fit is off on the top.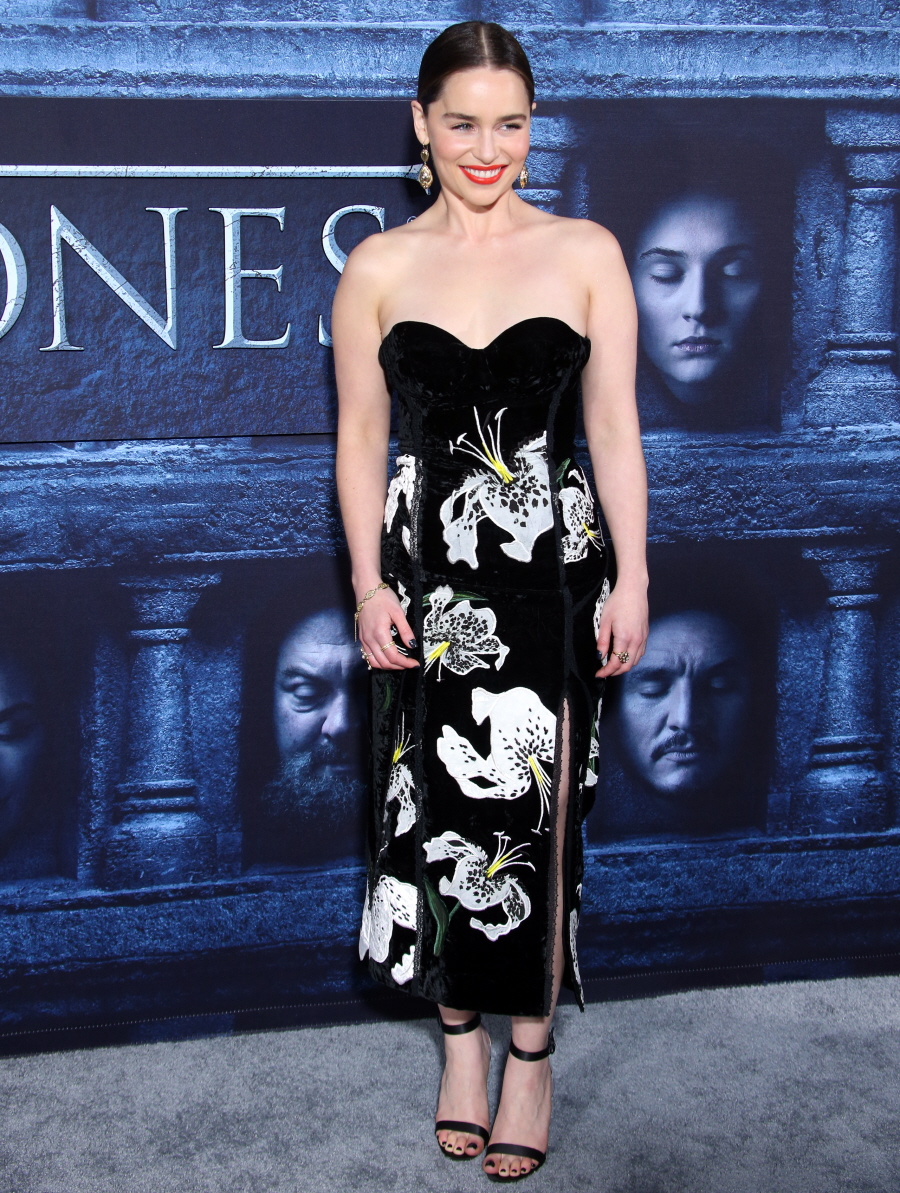 I really love Lena Headey's Carolina Herrera gown, mostly because it's a really simple look and I would love to own this dress.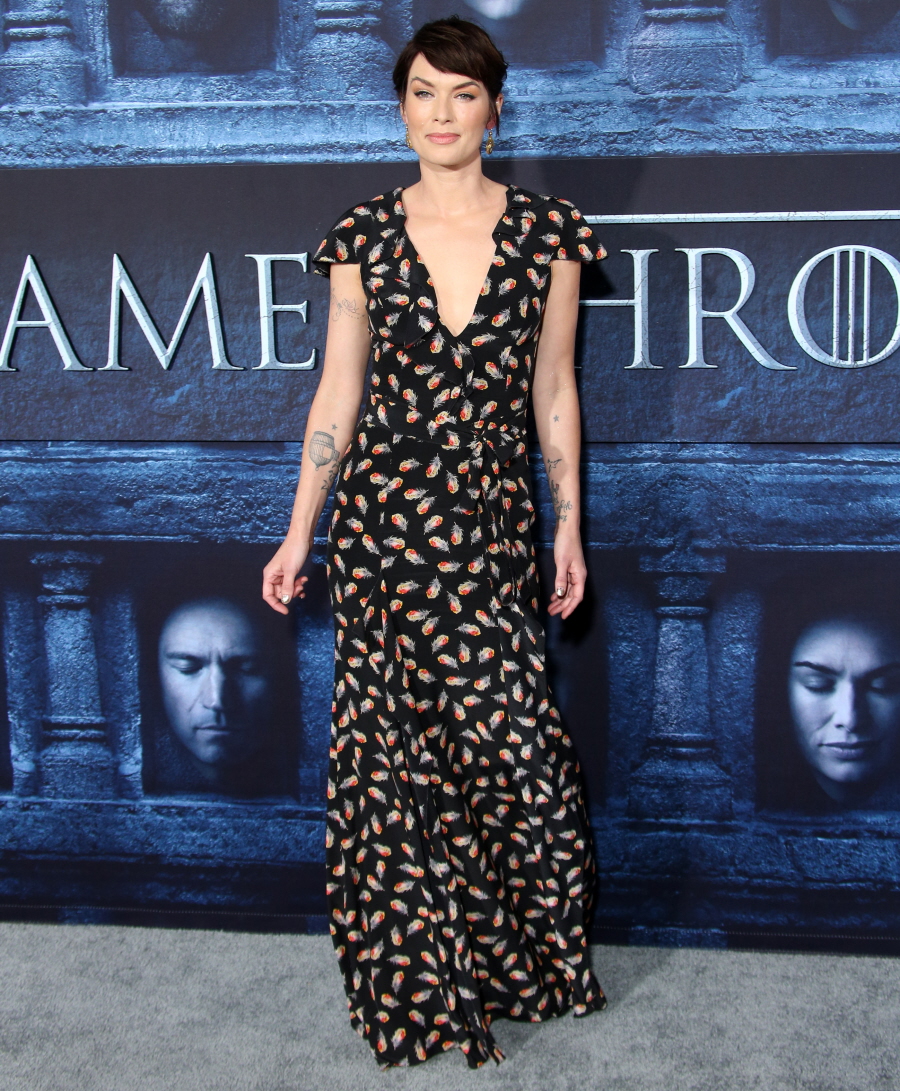 The Dinklage. My God, I love him.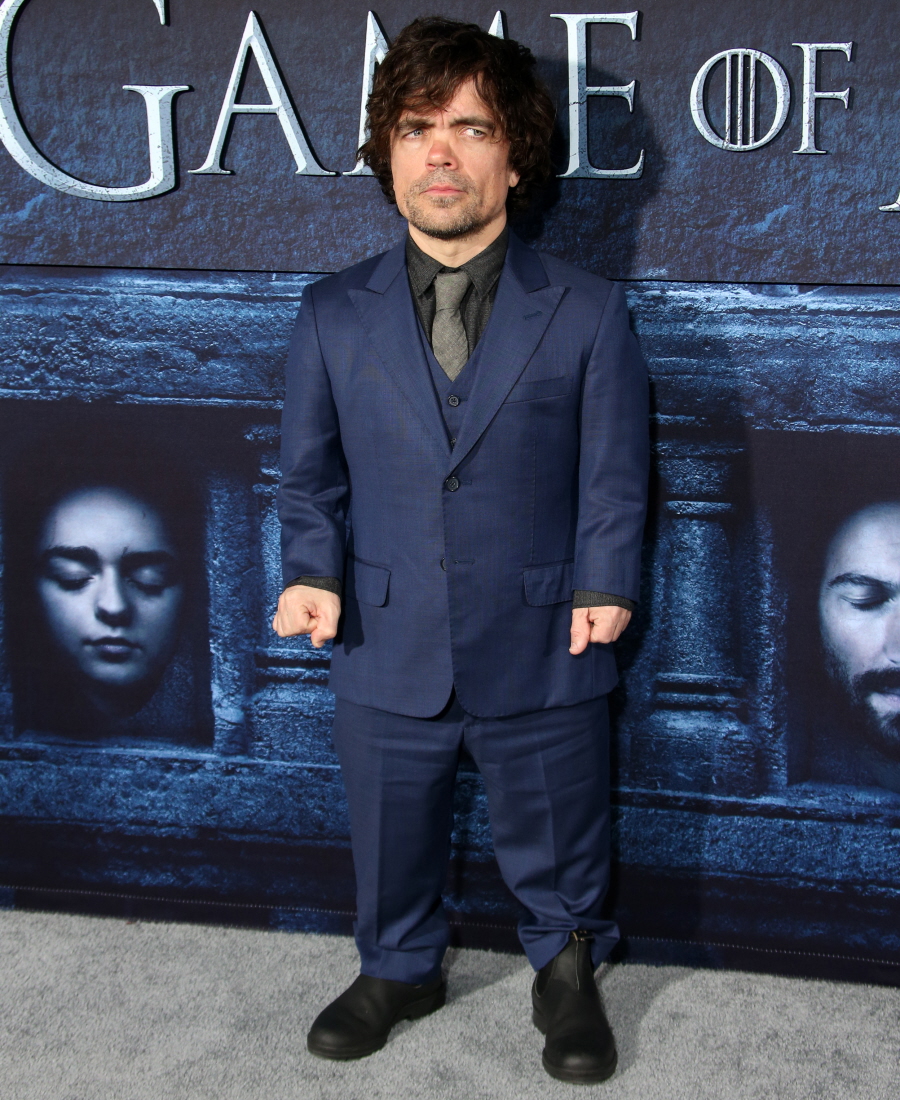 I love Maisie Williams and I think she's adorable. I also think she shouldn't have chosen this Emiliodela Morena bandeau-top ensemble for the premiere.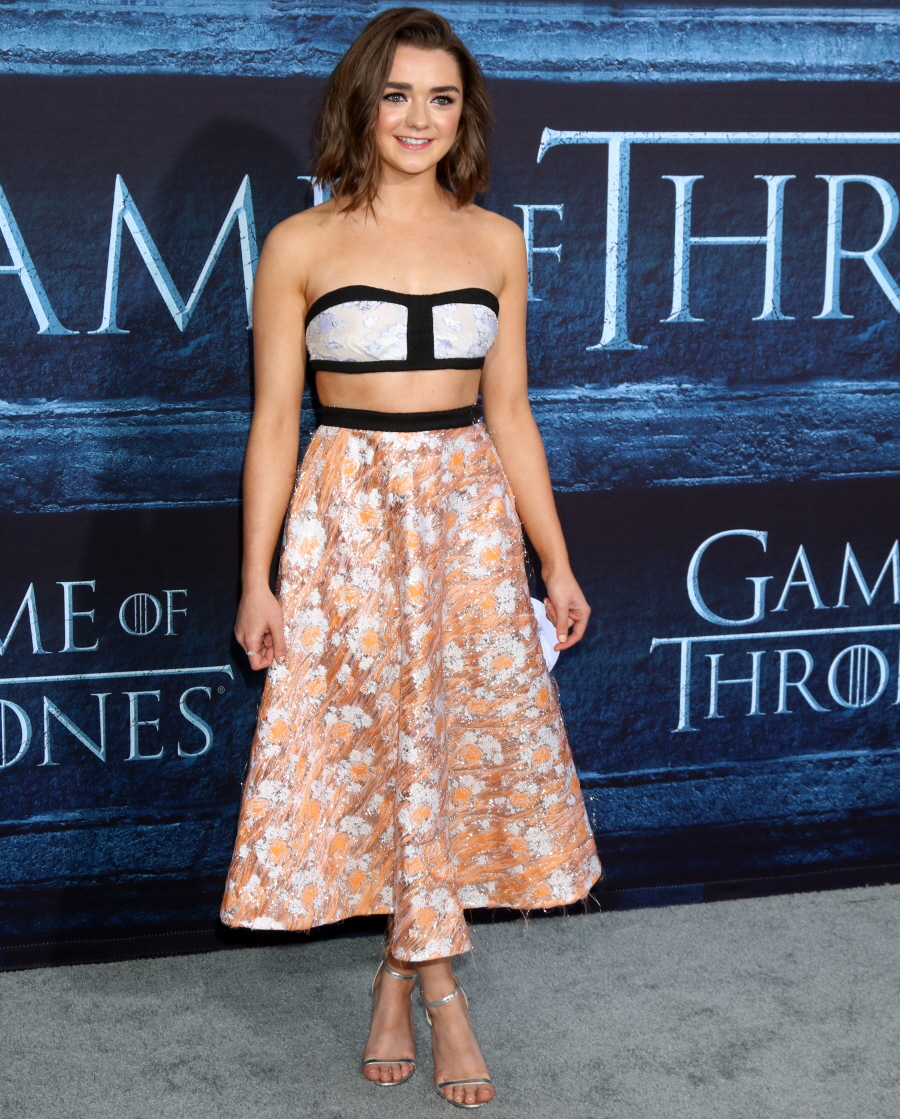 Michiel Huisman… would you hit it?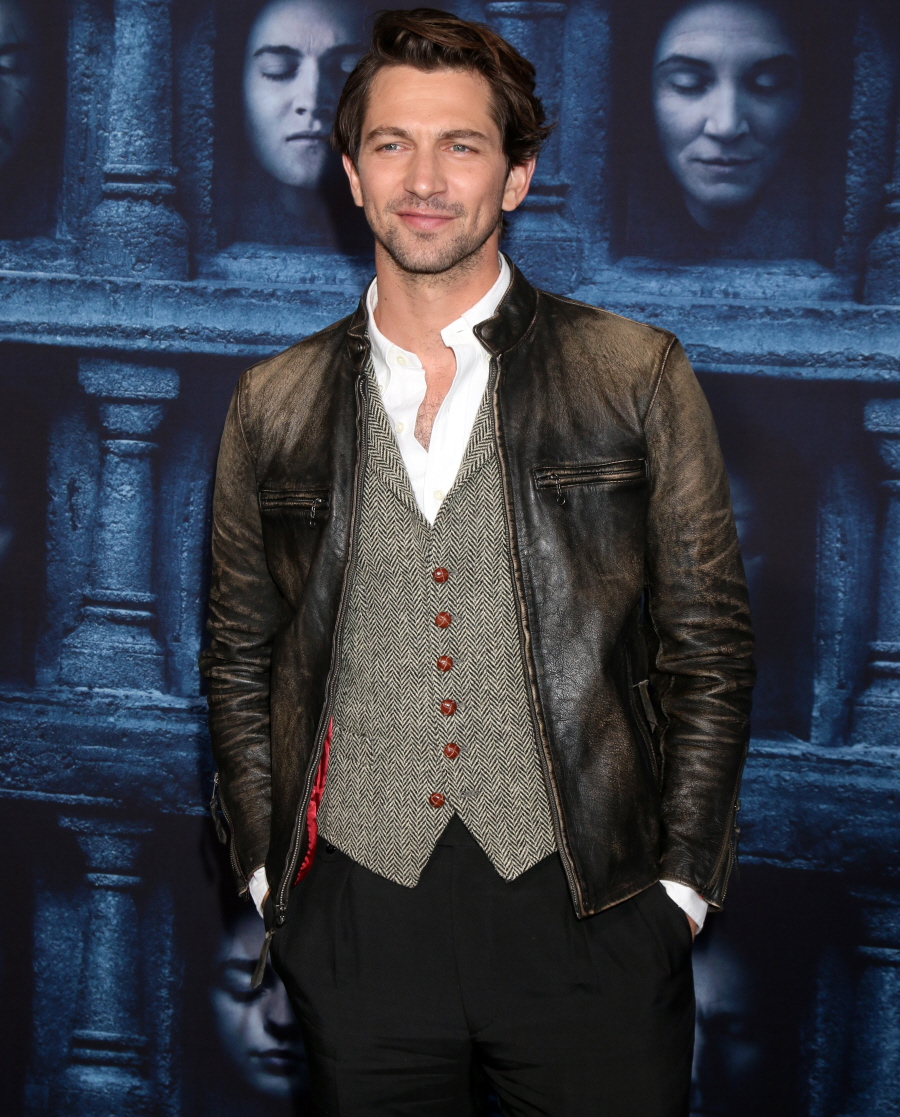 And finally, Jamie Lannister in a suit.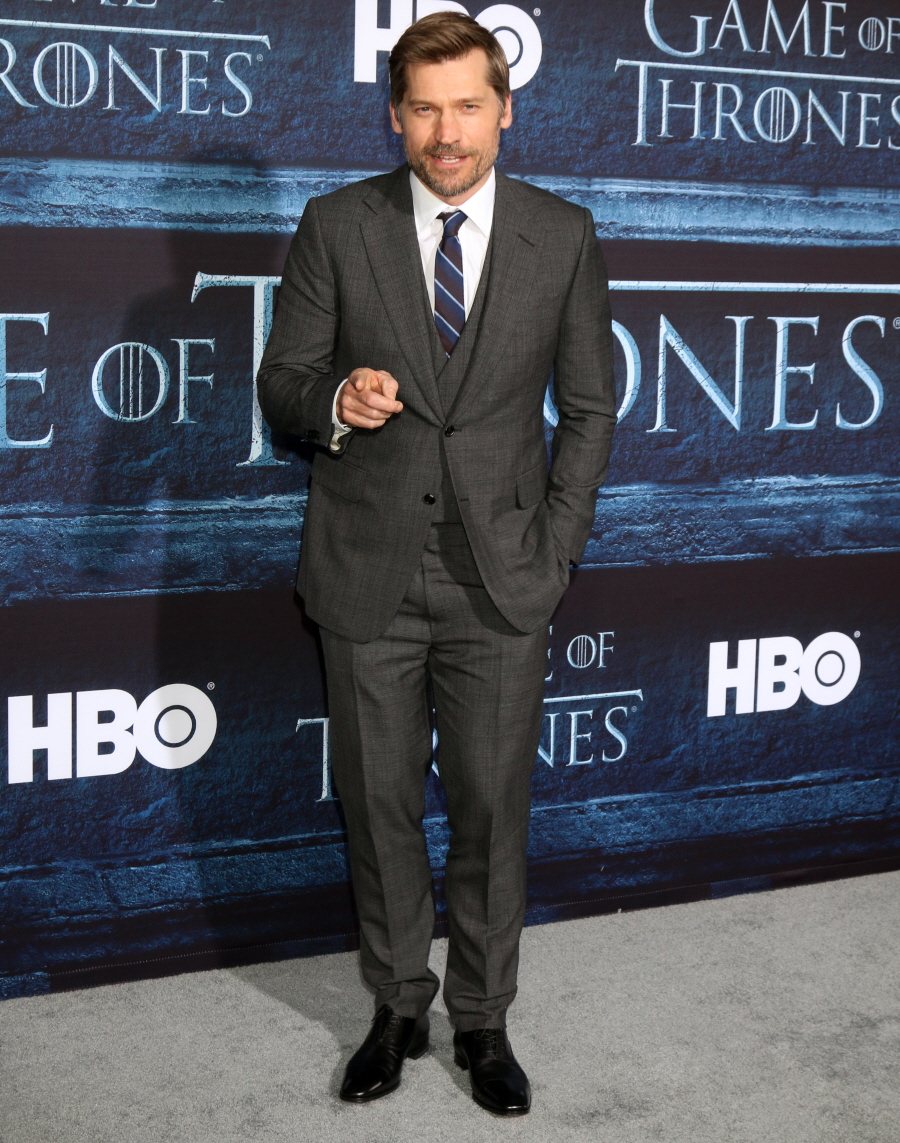 Photos courtesy of WENN.