This is Melissa McCarthy looking hot in a leather bodice and tapered pants (is it a jumpsuit?) backstage the MTV Movie Awards. Melissa was awarded the Comedic Genius Award last night. It kind of makes me laugh that they are presenting this as 'Melissa is the first woman to receive this award!' when only three have ever been passed out. Still, I guess it's a good start. And Melissa did not disappoint while accepting it; she crowd surfed to the stage and ended up throwing the actual award across the stage in a tussle with last year's recipient, co-host Kevin Hart.
Melissa has more to celebrate: despite poor critical reviews, her movie The Boss duked it out for the number 1 spot this weekend with Batman vs. Superman. While promoting last week, she sat down with Jeff Cagle and admitted she hates being late, considers herself a fair and collaborative boss and finds the smell of skunks comforting, possibly because they remind her of the farm on which she grew up. Melissa also touched on her overall self view. Beyond body type, beyond personality, Melissa is happy with who she is – flaws and strengths alike.
Melissa McCarthy, who's set to become the first woman to receive the Comedic Genius Award at Sunday's MTV Movie Awards, likes herself just the way she is, thank you very much.

"I feel sexiest when I feel comfortable, when I feel most myself, when I'm not trying to be anything other than who I am," she McCarthy told PEOPLE and EW editorial director Jess Cagle in the latest edition of The Jess Cagle Interview. "[I love] all of it: my flaws, my shortcomings, my body parts that you're like, 'Well, couldn't that be better?' I think, especially after having kids, I go, 'Well, the alternative is pretty bad. I'll take me as I am.' "
Not that anyone asked me, but this is the direction I would like the whole body positivity movement to go. I want my kids to grow up accepting all of what makes them who they are and not just what the kids on the playground call cool. I advocate working on yourself but do it for your reasons and not because some exterior force said you should. It sounds like Melissa's mother taught her the same message. In her acceptance speech for her Comedic Genius Award, she thanked a number of influential female comediennes and then her mother whom she said, "… taught me not to fear being the butt of the joke or told me not about being likeable or perfect and to lovingly go for the kill."
Next up for Melissa, of course, is Ghostbusters coming in July followed by the recently announced appearance on the Gilmore Girls revival *squeal*. She and husband Ben have just sold their next film, Life of the Party. And, of course, she has her fashion collection, Seven7, to expand. Melissa is a busy lady.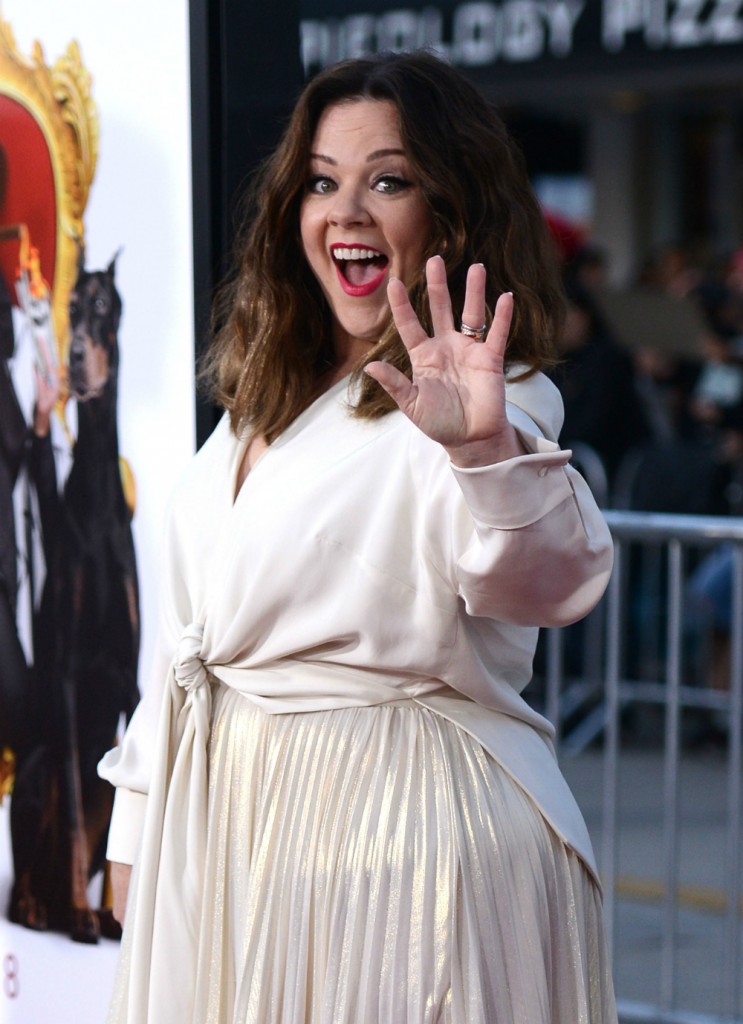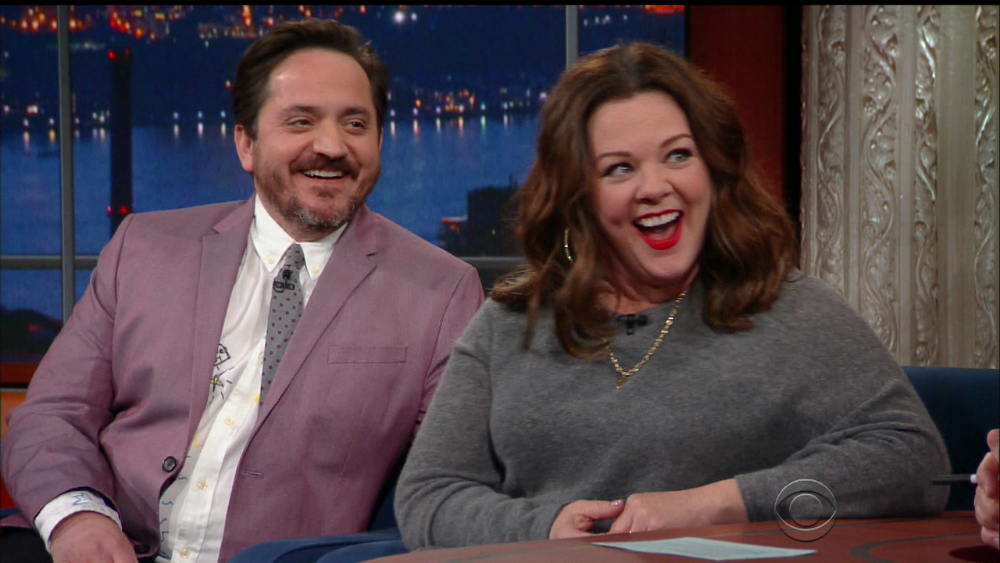 Photo credit: Getty Images and WENN and Fame/Flynet Photos