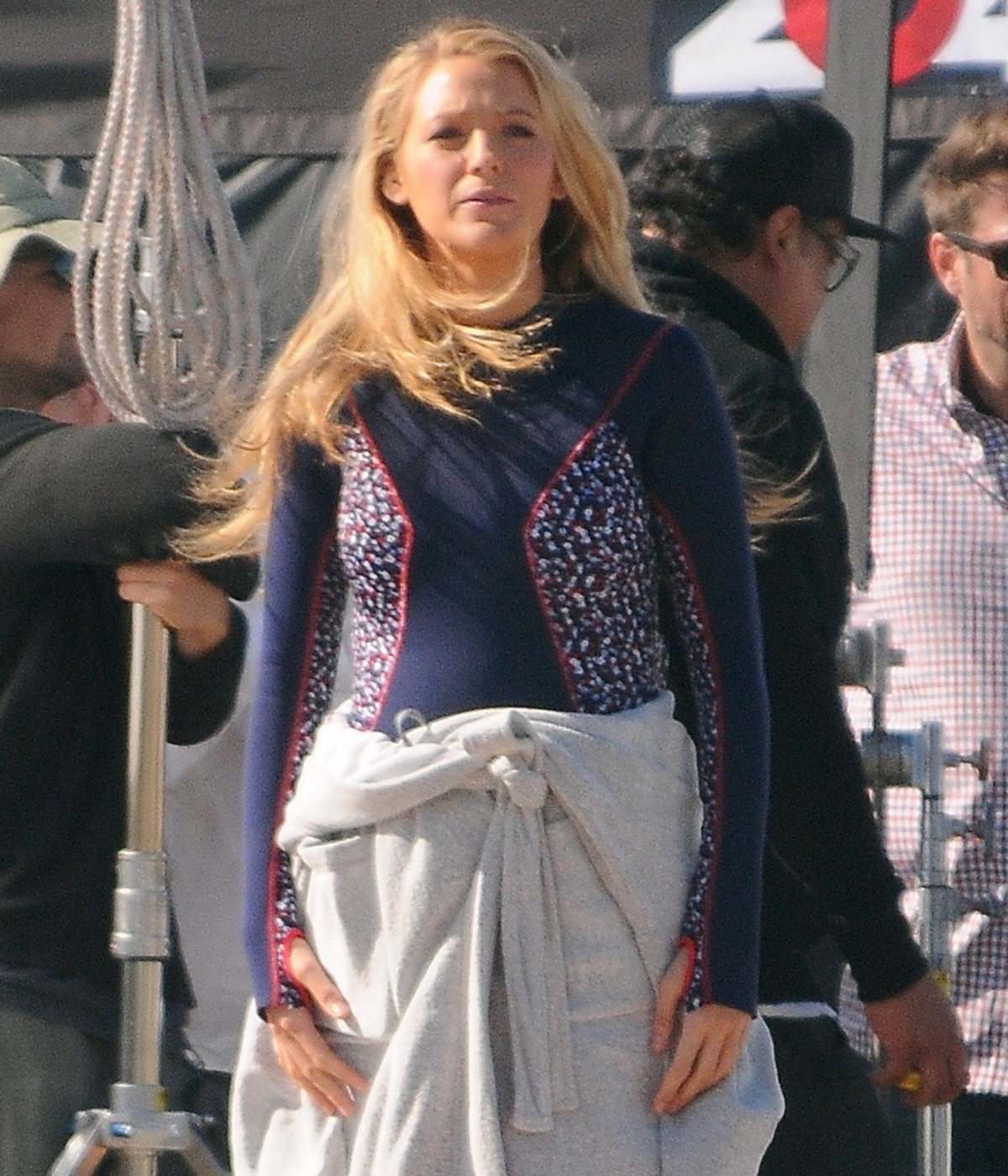 Here are some photos of Blake Lively yesterday in LA. She was photographed in the midst of doing some reshoots for her latest film, The Shallows. She filmed this movie last fall, and the first trailer came out for the film several weeks ago. I assumed the film was well into post-production, but here they are, doing reshoots. I wonder if there was a problem? I wonder if Blake Lively-stuck-on-a-rock is a solid enough premise for a full-length movie? I wonder if the rock had more on-screen charisma than Lively?
But that's not the point of this post. The point is… I think she's knocked up again. I realize that in most of these photos, she holding a bulky towel/robe against her mid-section and you can't really tell. Except you can. Her hips look wider, her breasts look bigger and at certain angles, it really does look like she has a baby bump. Blake and Ryan Reynolds welcomed baby James over the holidays in 2014, meaning James is about 15 months old. To me, Blake looks about four months pregnant in these photos. So… the math sort of works. And considering how much Ryan has flat-out loved fatherhood, I think the chances are pretty good that they would have decided to get pregnant again right away.
Anyway… how are they going to explain it in the reshoots when Blake is all covered up after she's wearing a skimpier suit in the original footage? Here's the trailer: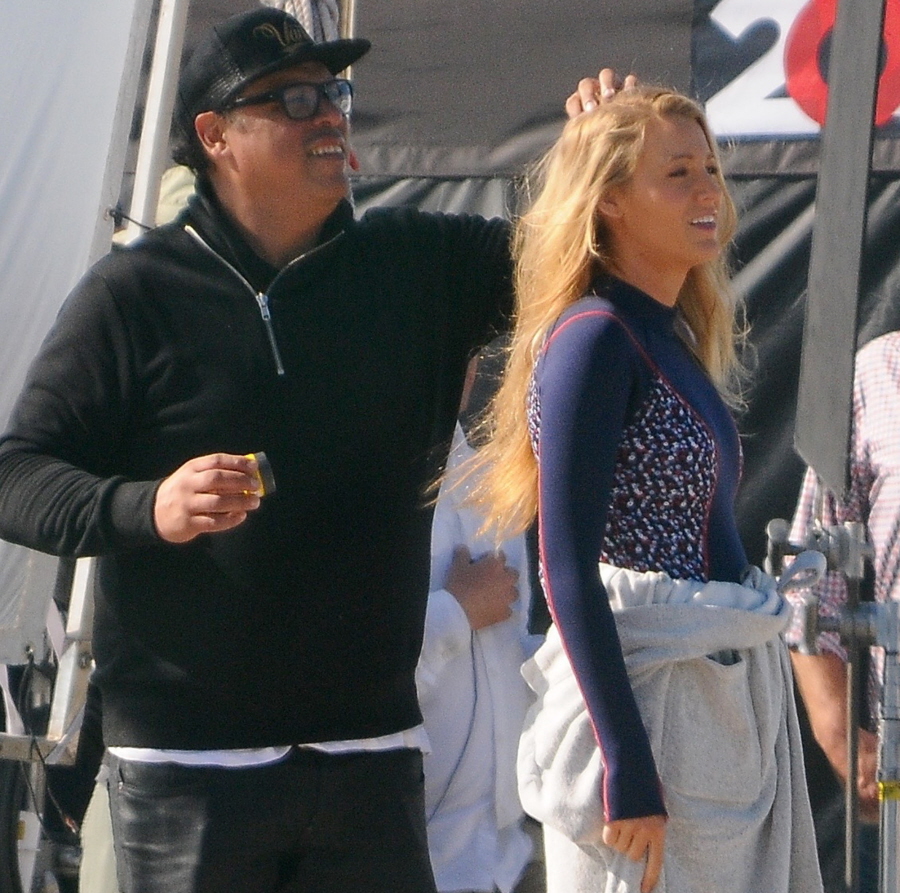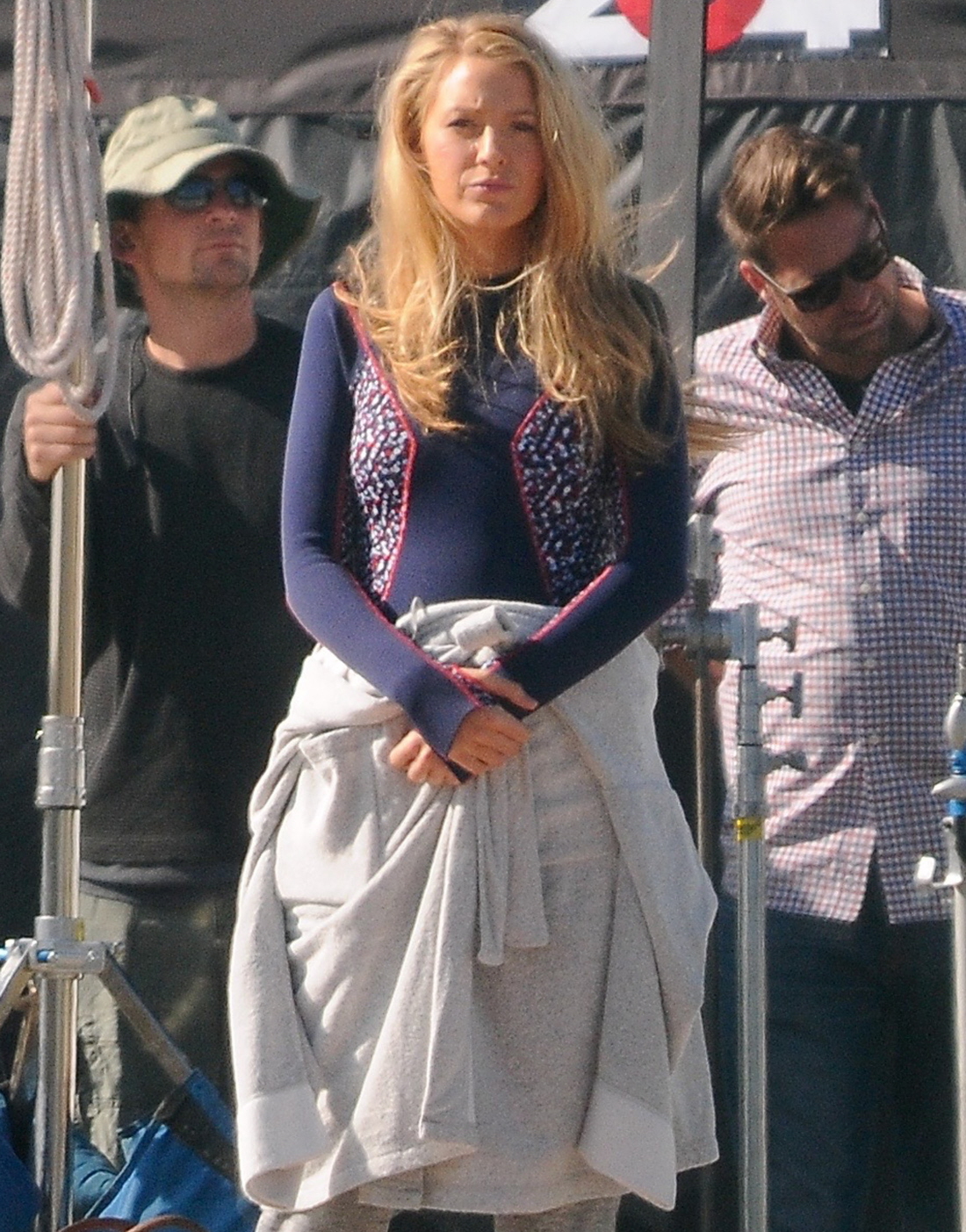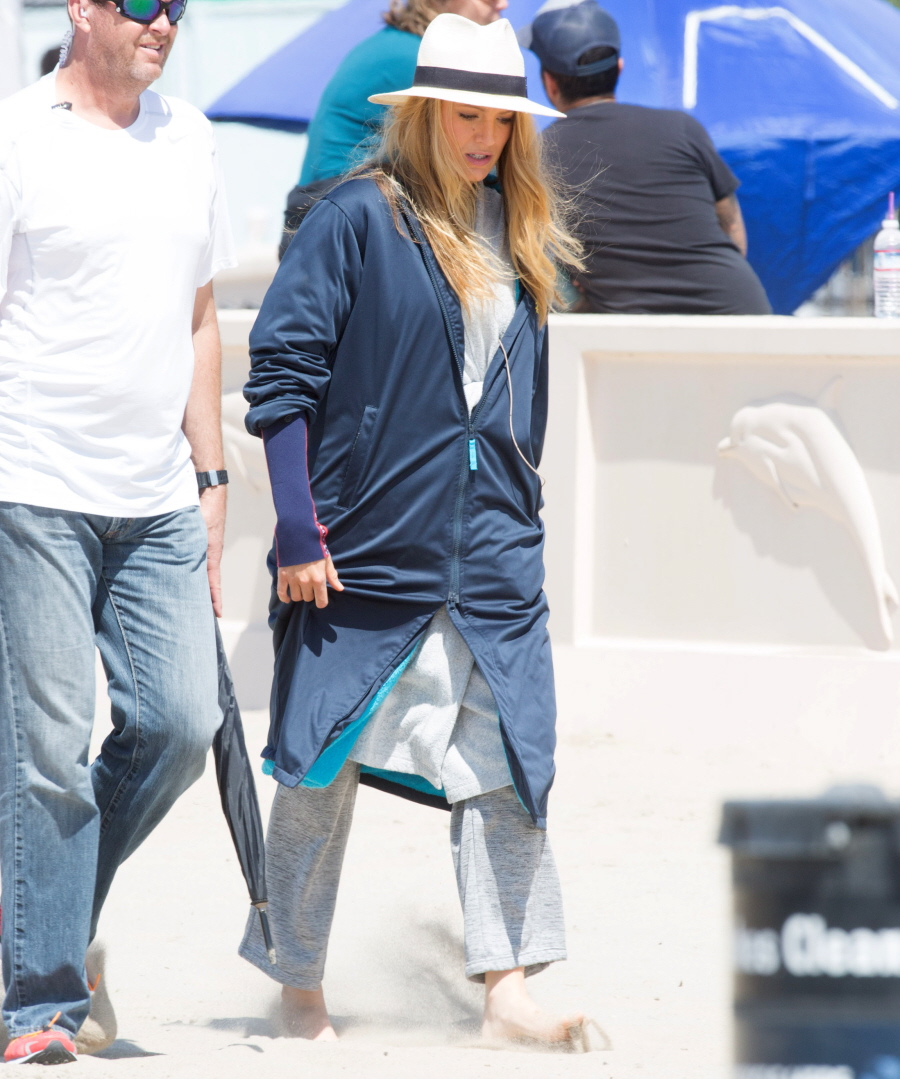 Photos courtesy of Fame/Flynet.