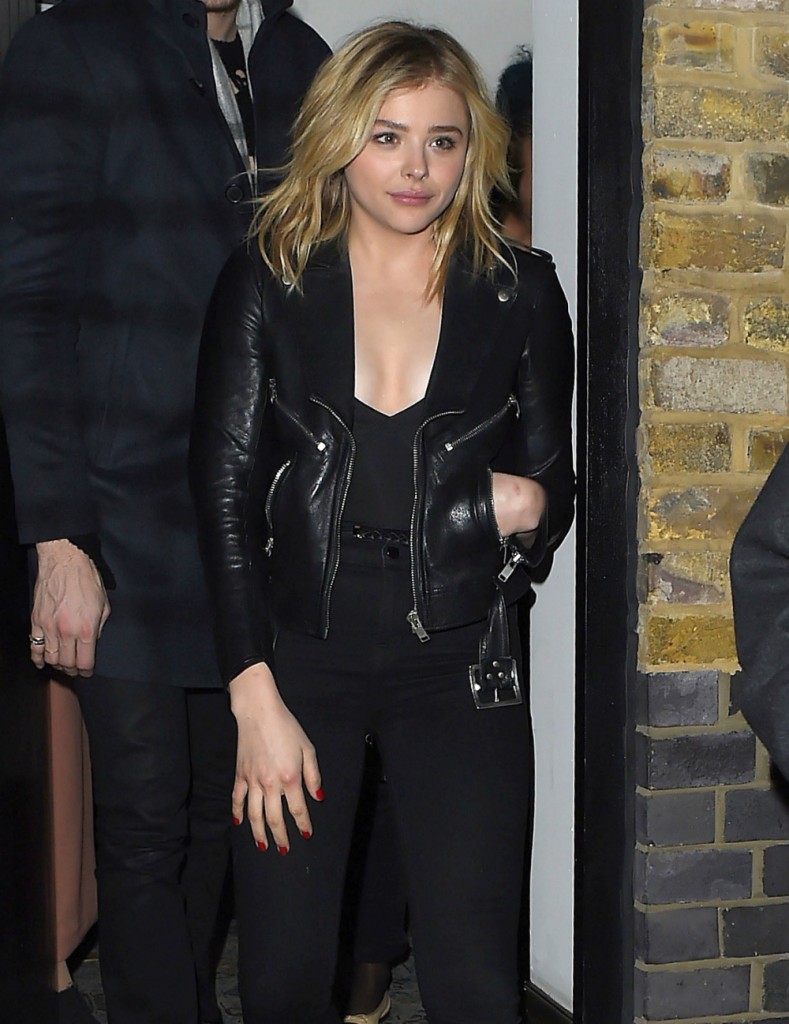 The Little Mermaid actress Chloë Grace Moretz made a point in her Complex interview last month that she was not dating anyone seriously. Now Chloë's relationship status may have changed. Chloë and former rumored boyfriend, Brooklyn Beckham, had dinner last Sunday in LA but not just any dinner – a family dinner. And by family I mean hers and his. Her mother and brother and his parents and brothers (Harper was listed as 'absent' – she was likely dining with Anna Wintour) all got together for what appeared to be a very affectionate repast.
Chloë Grace Moretz and Brooklyn Beckham were spotted looking cozy during a family dinner party at the SoHo House in L.A. on Sunday night.

Moretz was joined by her mother and brother, and most of the Beckham clan – David Beckham, Victoria Beckham and their other sons, Cruz and Romeo – were all in attendance, along with some family friends.

"It was a really fun family late-night dinner vibe," a source tells PEOPLE.

Moretz, 19, and Beckham, 17, who have been romantically linked in the past, "were inseparable all night," the source says. "They had a massive PDA thing going on. Chloë was stroking Brooklyn's arm, and at one point Brooklyn had his head on Chloë's shoulder. They definitely seemed like a couple."

Later in the evening, Moretz got some quality time with Brooklyn's mom. "Victoria moved from her seat at one point to sit next to Chloë and they were having a long chat together, it was really sweet," the source notes.
For a brief breakdown, the couple met at Paris Fashion Week in 2014 and rumors of a budding romance sprang up during the Teen Choice Awards that year. At the time, Chloë told Teen Vogue that "What I find really interesting about Brooklyn – and what I really love about that kid – is that he is passionate about what he wants, which is to be a professional soccer player." Last January, Chloë was seen with "that kid" leaving the Chiltern Firehouse in London. Following that, Brooklyn was linked to model Sonia Ben Ammar. Brooklyn must have realized that true love leads to Chloë because after two long years they have found the kind of love that can only be celebrated with breadsticks and arm strokes. I'm kidding! They are young and having fun.
Chloë has five films in or post production this year and has just been named as a Tribeca Film Festival juror while Brooklyn is on career number three as a professional photographer for Burberry. Even though these two seem much more grounded than most teenagers, I doubt either of them has time in their schedule for any kind of serious relationship. And being teenagers, they shouldn't be too worried about settling down anyway.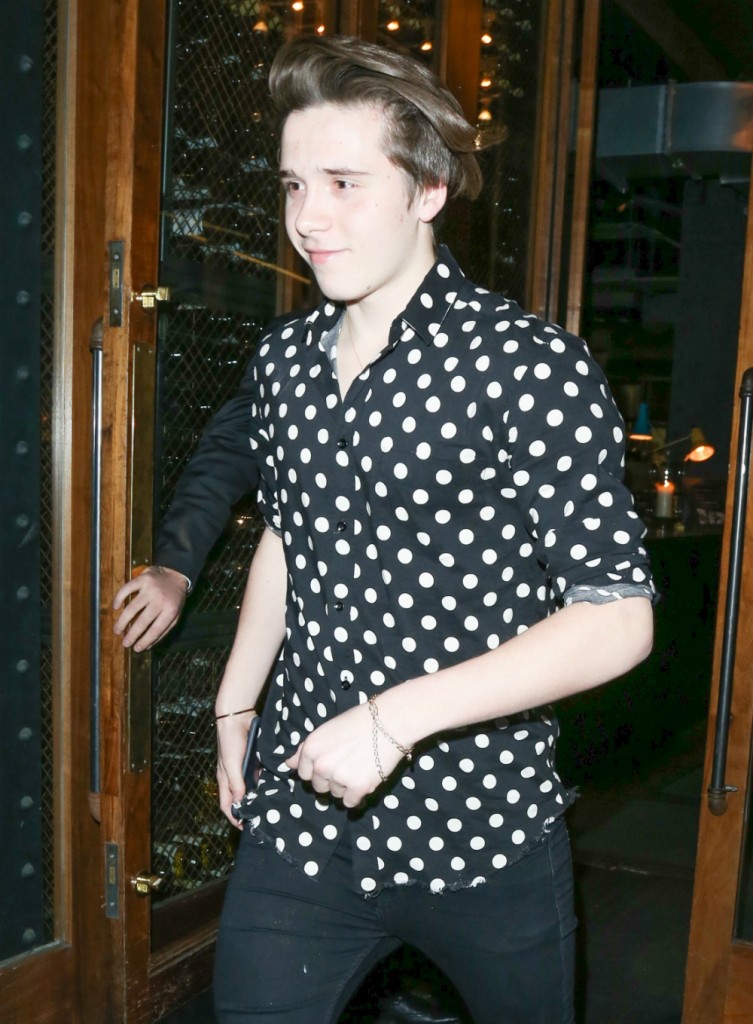 Photo credit: Fame/Flynet Photos and Getty Images