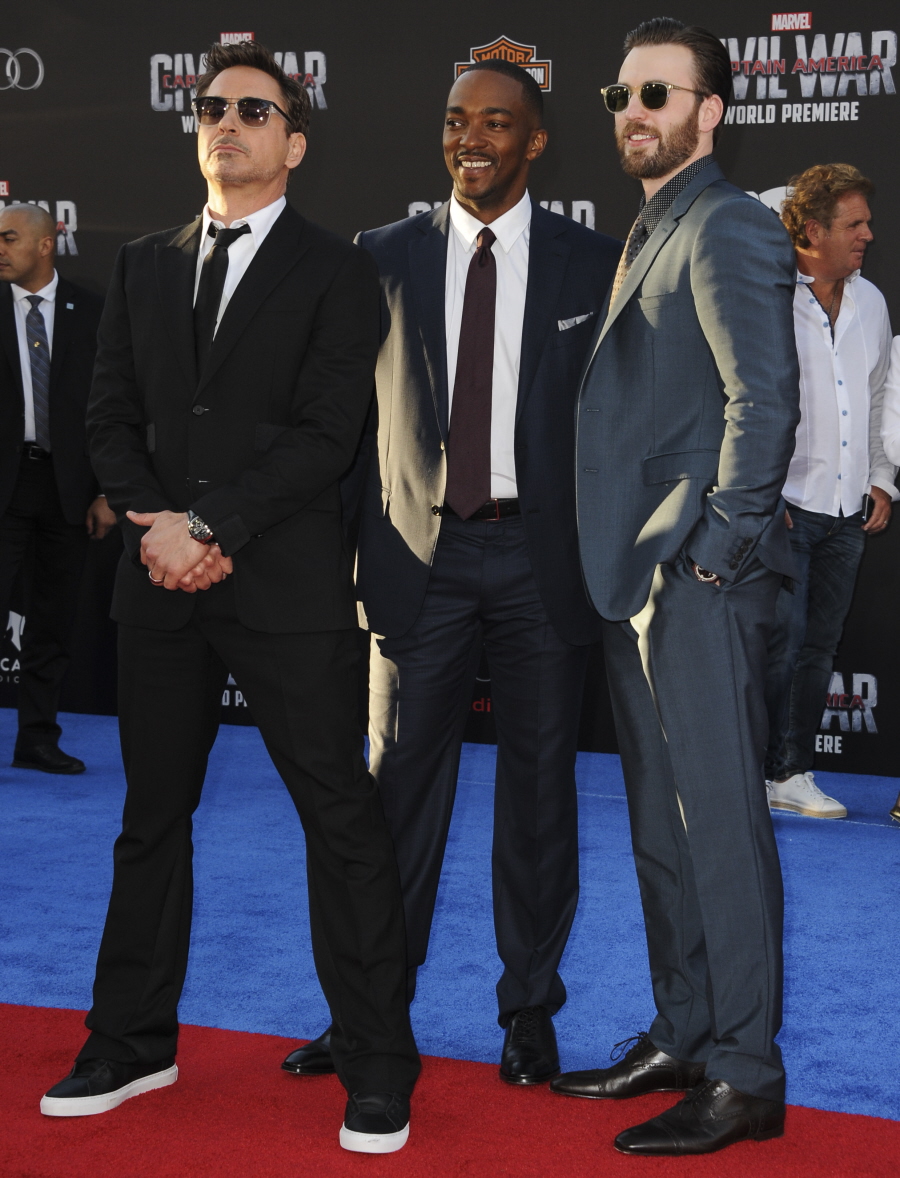 If you ever worry that the Marvel Comic Universe has devolved into a total sausage party, these photos are not going to ease your concerns. These are photos from last night's LA premiere event for Captain America: Civil War. This film features performances by Elizabeth Olsen (as Scarlett Witch) and Scarlett Johansson (as Black Widow), but neither of them came out for the premiere. So it was just the dudes. And it became a dude-fest, complete with smug back-slapping and Chris Evans and Robert Downey Jr. posing the entire time with their sunglasses on.
Don't get me wrong, I'm sure Civil War is going to be a huge movie and people are really excited for it – but the premiere event makes it seem like a meeting of He-Man Woman-Haters Club For Smug Douchebags. I'm including photos of RDJ, Evans, Sebastian Stan, Anthony Mackie, Paul Bettany and… Marisa Tomei. Marisa is there because she's the new "Aunt May" to Spider-Man, a casting choice which had fans scratching their heads and calling Marvel "sexist & ageist."
Meanwhile, Chris Evans is still talking. He gave a lengthy interview about how he turned down the Captain America role several times but Marvel kept approaching him. He says he turned it down because he was wary of signing such a huge contract, and he has "social anxiety" issues with Hollywood. He also appeared on Jimmy Kimmel Live last night and talked about his love for the Patriots and Tom Brady in particular. His Boston accent really comes out when he's talking about the Pats.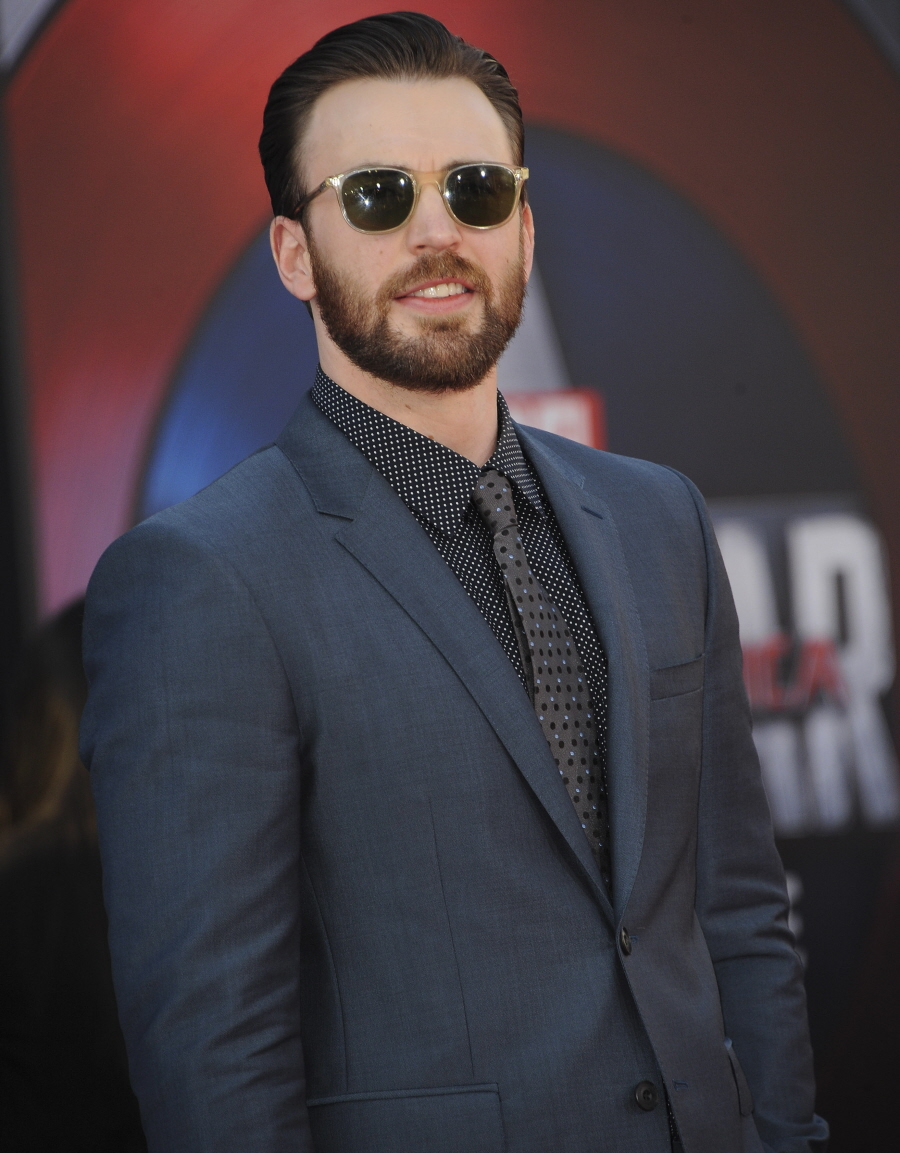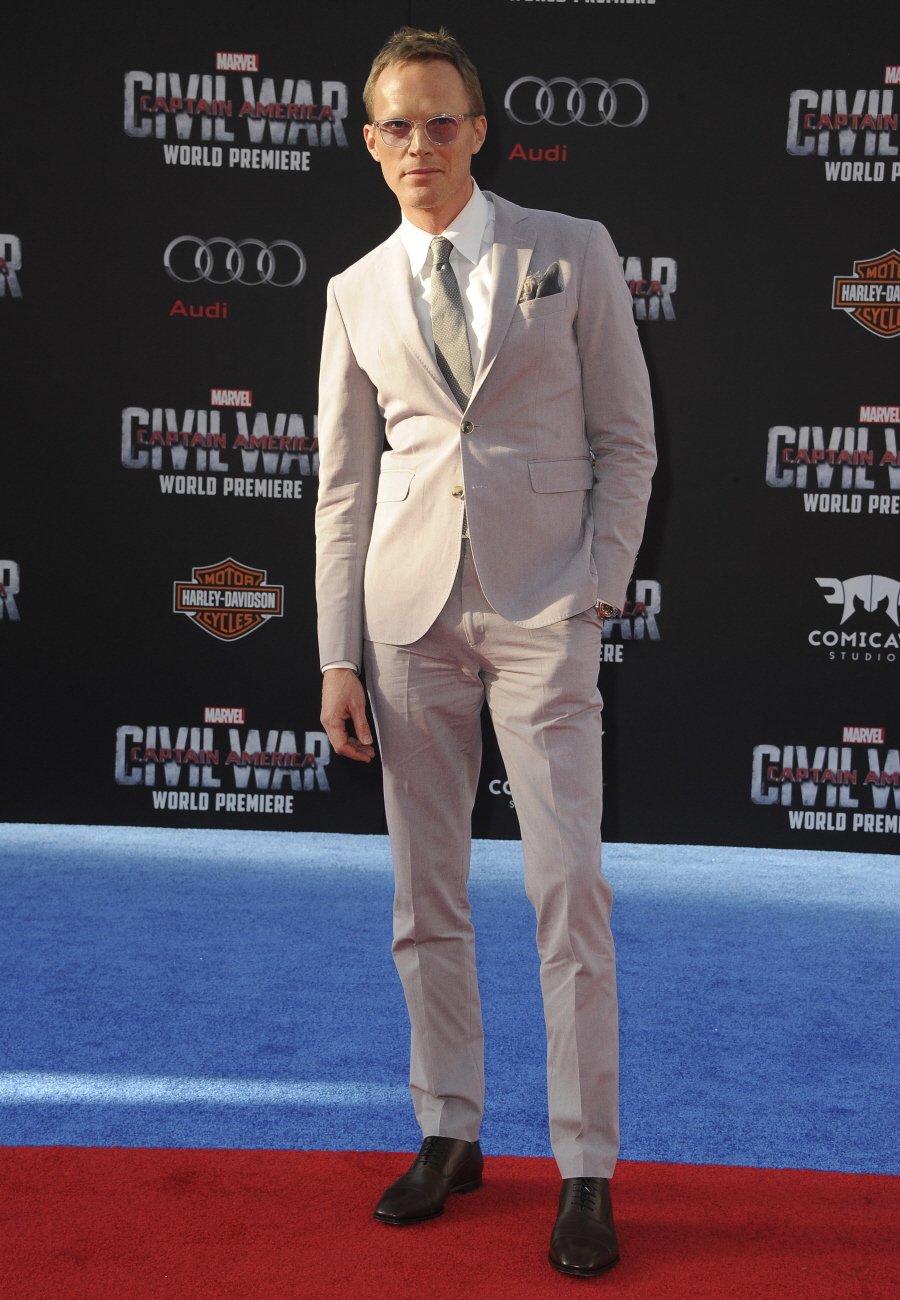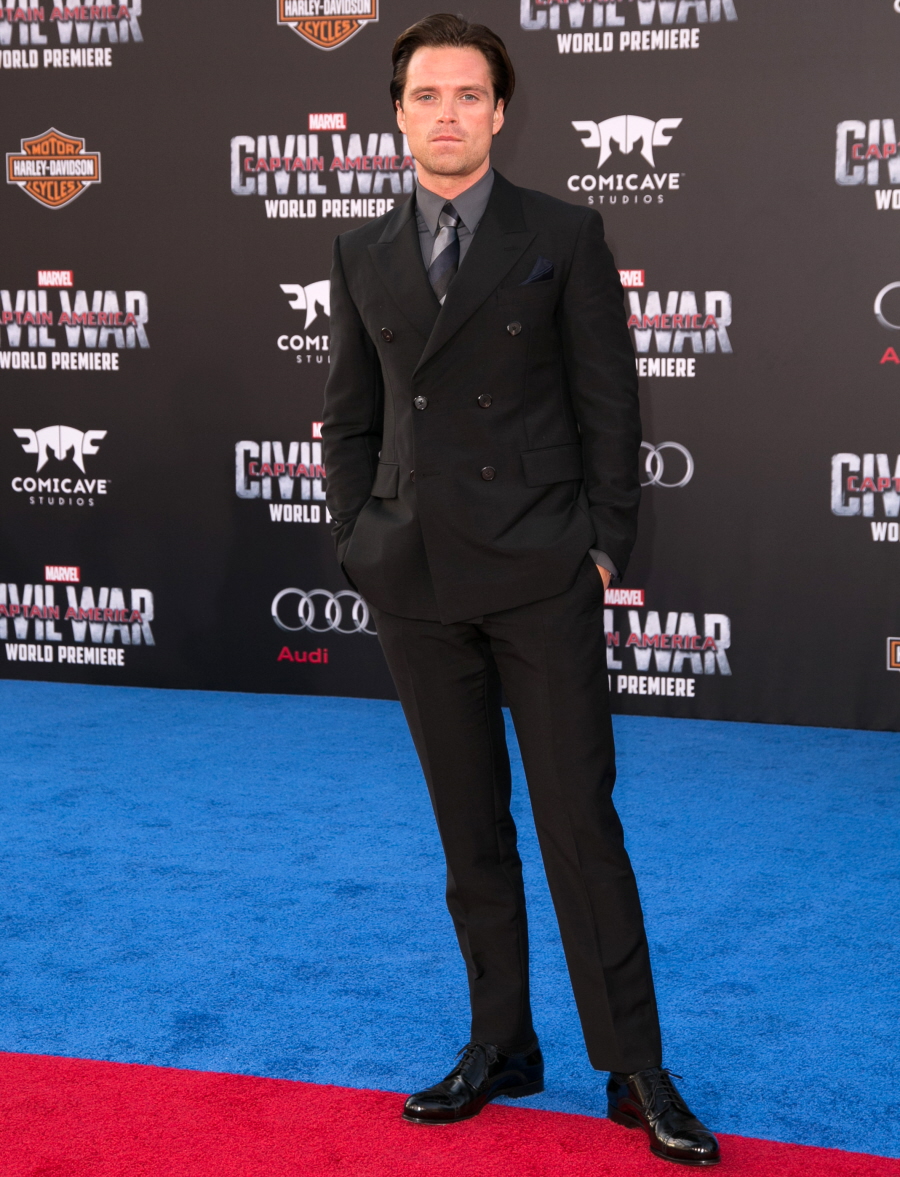 Photos courtesy of WENN.