Sarah Hyland, 25, is an actress and she attended the Professional Performing Arts School in Manhattan. Her training at school likely included dancing, singing and acting. That's why it's curious that the clothing line Candie's has named her creative director. She's not being named a celebrity spokesperson, she'll be a creative director despite what seems to be little to no experience in fashion. This is actually a common practice though, Kaiser reminded me that Sarah Jessica Parker was named chief creative director at Halston and that Lindsay Lohan was an artistic director at Ungaro. (That predictably failed.) Here's the announcement:
As creative director, the Modern Family actress, 25, will use her love of the arts to set the mood for Candie's Fall 2016 and Spring 2017 global campaigns. She'll also style the looks in the Kohl's-exclusive label's back-to-school campaign.

"I grew up looking at Candie's ads and hearing my friends' experiences as Candie's girls, but the added influence of being named the first creative director is really exciting for me," Hyland said in a statement. "I love fashion; it's a part of who I am."

The actress, who can next be seen in ABC's musical remake of Dirty Dancing, added, "I love that I get to have influence on this line because not only are the clothes really fashion-forward, but they are offered at an affordable price point, which means fans of mine can afford what we're selling."
I used to work in the internet industry and if I put my time in at a firm and was told that a busy young actress with no experience was coming in as creative director I doubt I'd be happy about it. This is just a figurehead appointment to get publicity for Candies though and Hyland will surely work hard at it. She does have cute fashion sense and she appeals to their target demographic for sure.
Hyland is currently working on the Dirty Dancing TV movie where she plays Lisa Houseman, Baby's sister. That's likely why she dyed her hair dark. She recently Instagrammed this photo in character.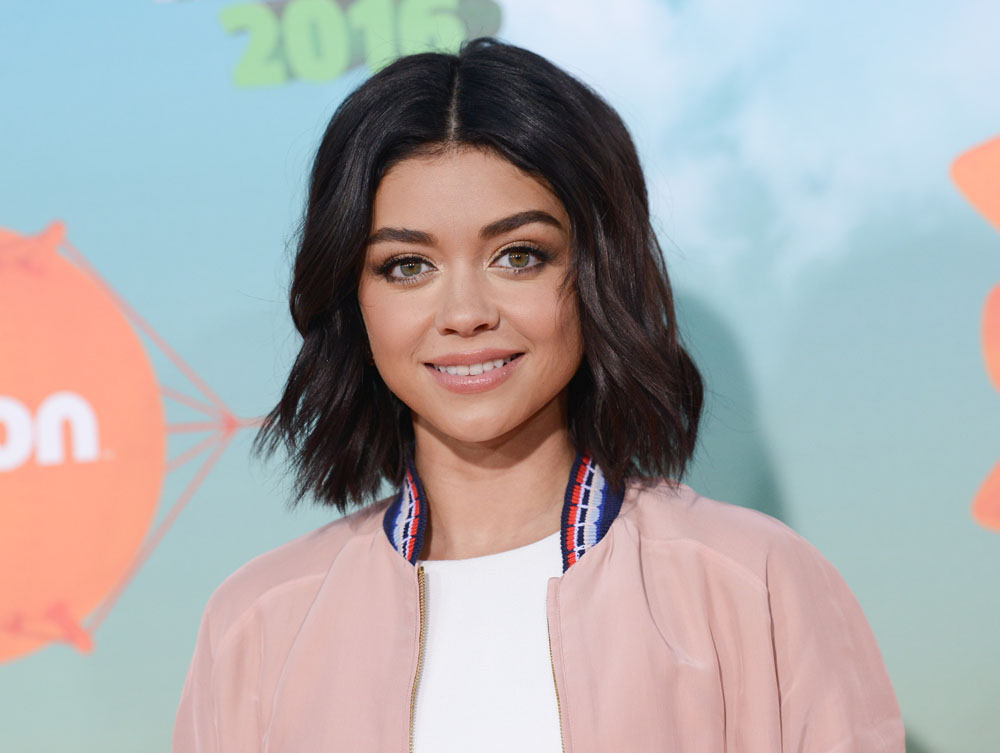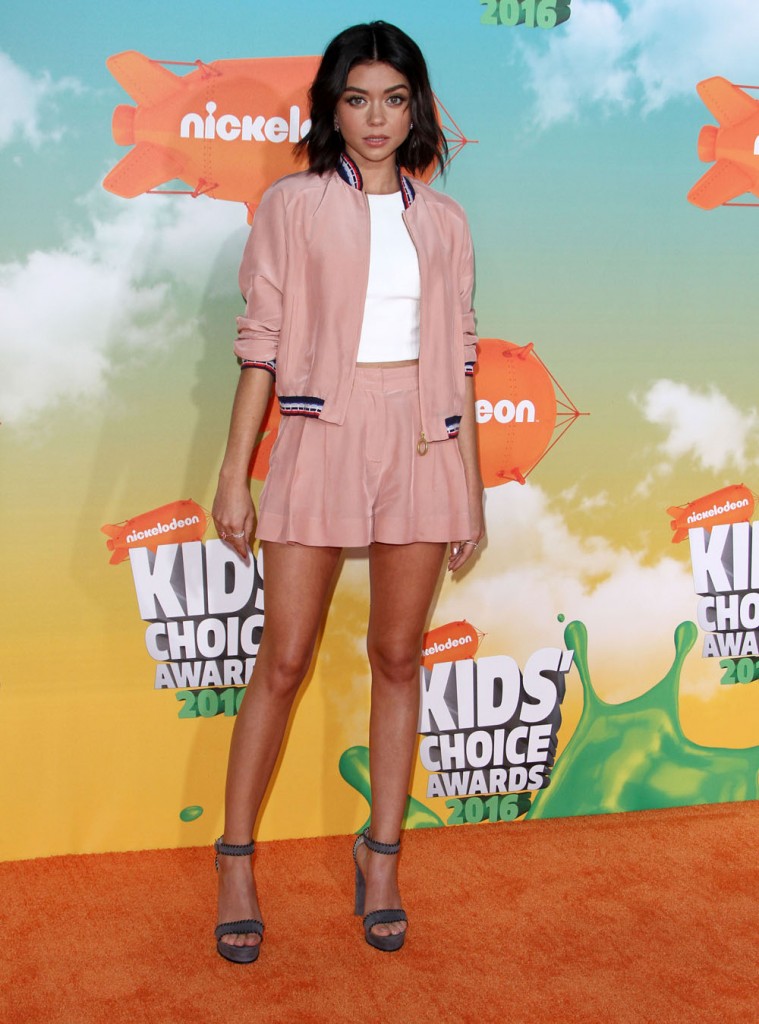 photos credit: FameFlynet